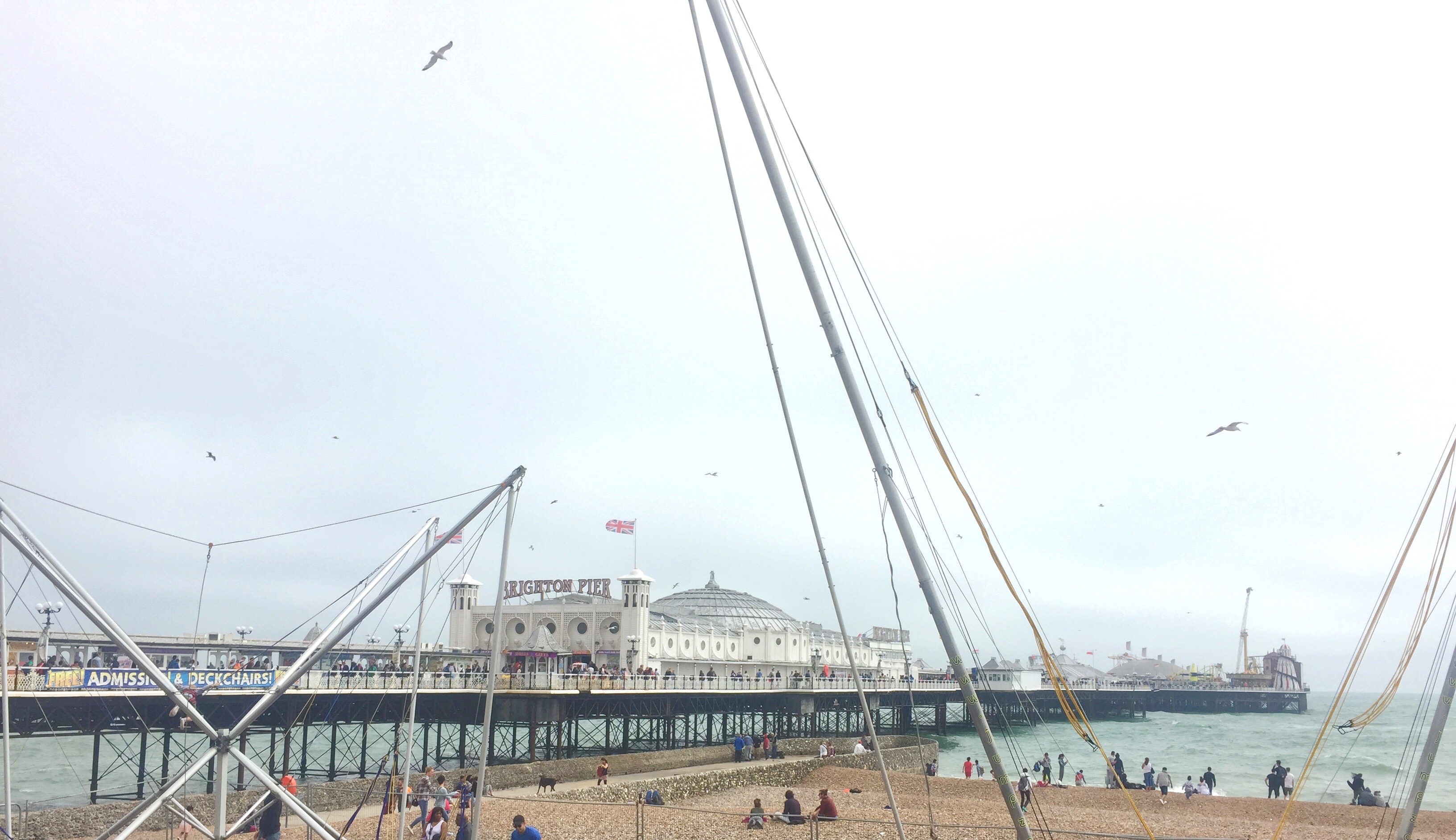 Finally on holidays I have some free time to update my bloggy… My last week-end in London before flying to Paris, I've decided to explore Brighton. Enfin en vacances, j'ai un peu de temps libre pour mettre à jour mon bloggy… Pour mon dernier week-end à Londres avant de m'envoler pour la France, je décide d'explorer Brighton.
I am sure you've already heard about it! Traveling to Brighton is very easy as it's only a 60 minutes train ride from London city. You will be able to smell the sea right you step off the train. It was the perfect 24 hours getaway with my friend and escape from my busy everyday routine. I've always wanted to discover Brighton but since 9 months of living in the UK, I've never had the opportunity and the time. It looks like the one in LA, the Santa Monica beach Pier with all the attractions in front the seaside! In conclusion it's definitely a place to go when you're in the UK!!! It was short but I will go back for sure, still a lot to explore!
Je suis sûr que vous avez déjà entendu parlé. C'est comme un petit Deauville pour nous les Parisiens! L'endroit idéal à 60 minutes en train de la capitale. Vous sentirez l'air frais et les odeurs marins dès votre sortie du train. C'était une journée de 24 heures, passée avec un de mes meilleurs amis de Londres et c'était également un bon moyen d'échapper la routine Londonienne. J'ai toujours voulu découvrir Brighton mais en 9 mois ici je n'ai jamais eu l'occasion et le temps. L'endroit ressemble à celui de Los Angeles, Le Santa Monica beach Pier, avec les attractions en bord de mer! Perso, je ne suis jamais partie, vous allez me dire que ça n'a rien avoir. Mais moi ça me fait penser à cet endroit ! Un endroit à découvrir absolument !!! C'était bien court mais c'est sur et certain, j'y retournerai bien ; il y a tellement de choses à découvrir !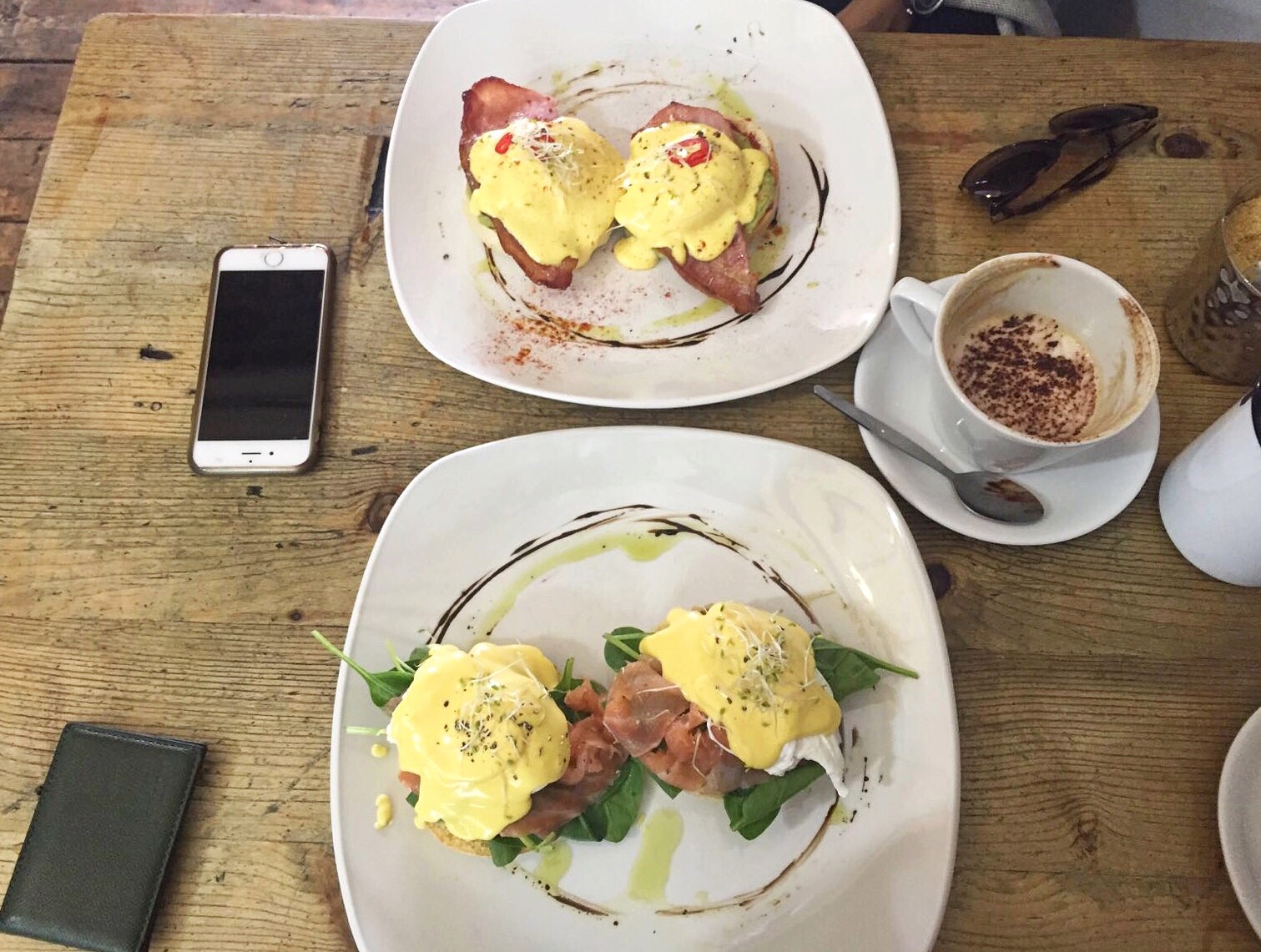 First stop at Café Coho. A perfect place next to the station where you can have coffee and delicious pastries and brunch. I love eggs so when I have brunch it's essential! / Premier stop au Café Coho. Un lieu parfait à la sortie de la gare où cafés, patisseries et brunch sont servis. J'adore les oeufs donc quand c'est l'heure du brunch, les oeufs sont indispensables !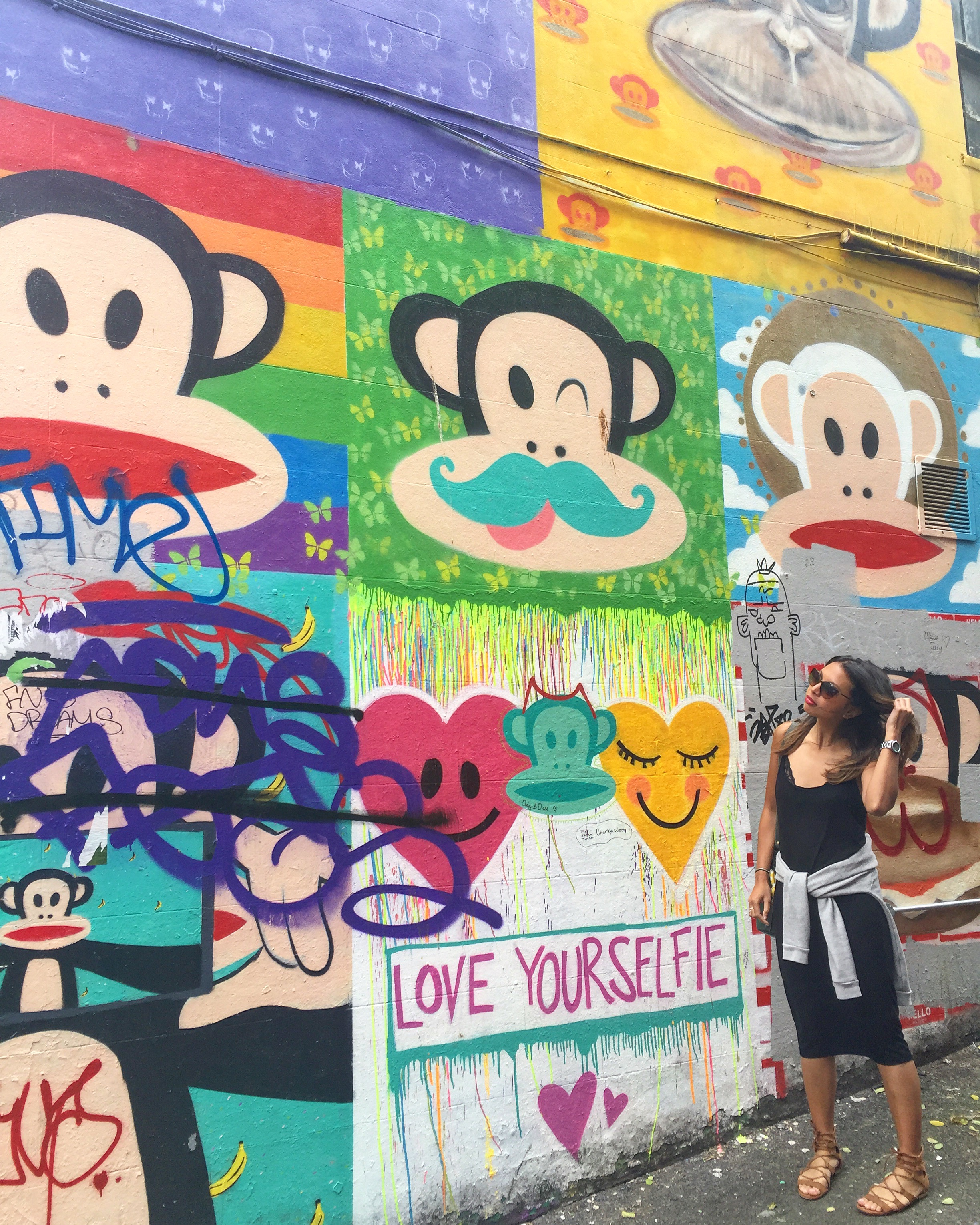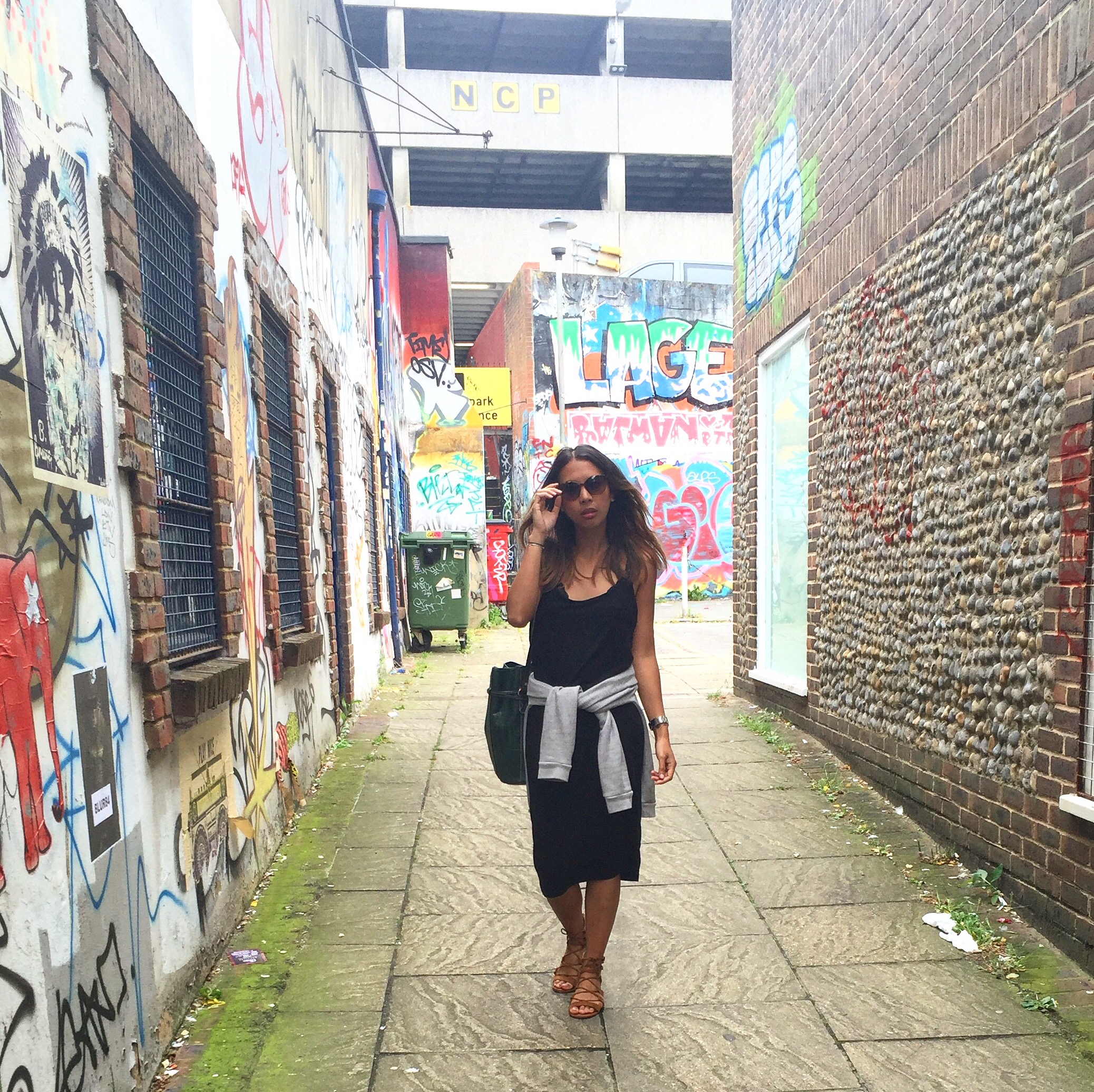 Brighton and his colored streets. We could believe we are in Shoreditch. / Brighton et ses rues colorées, on se croirait à Londres dans le quartier de Shoreditch.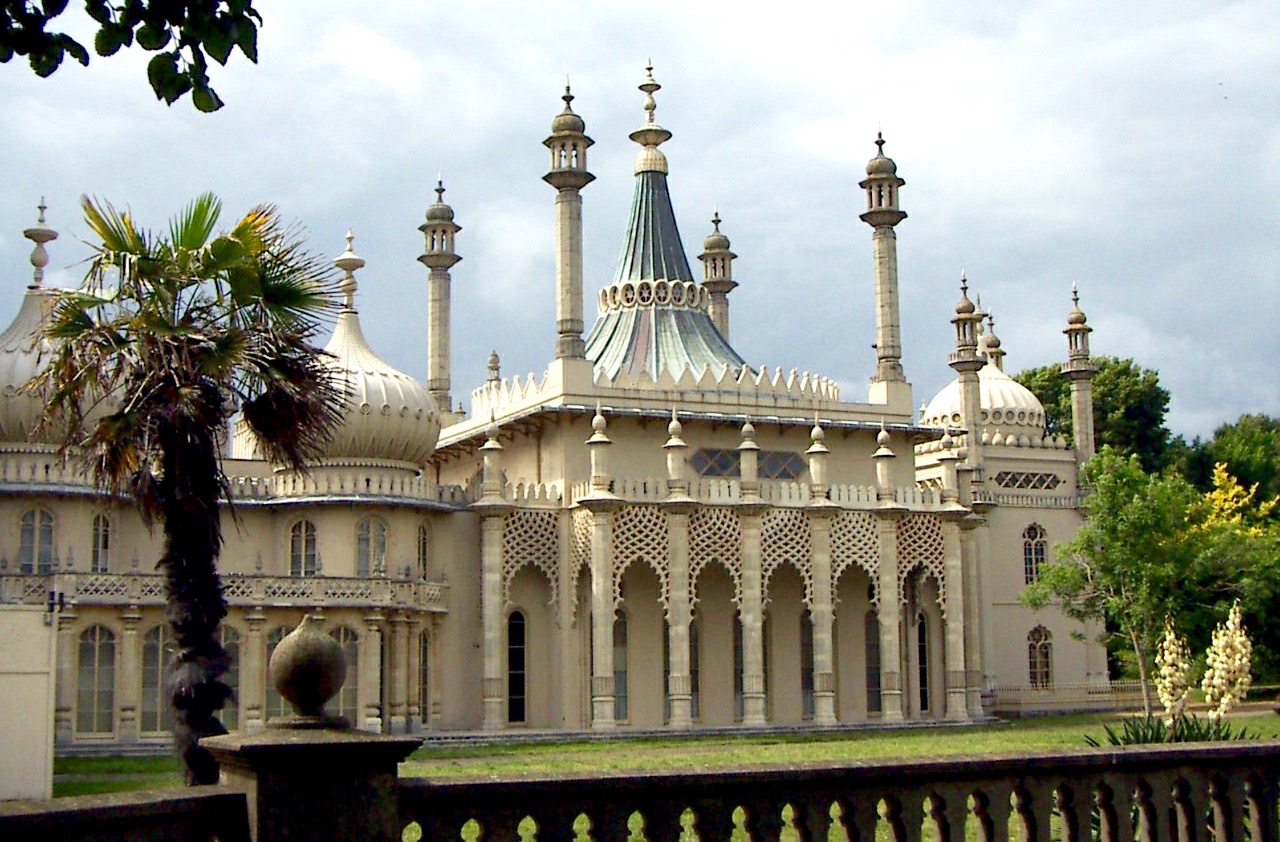 Let's go for a tour! The Royal Pavilion, a tourist spot to visit; the place was built for George, Prince of Wales as seaside retreat. You can have a look, if you're a little bit lazy you can only visit its cuties gardens. / On joue les touristes ! Voici le Royal Pavilion, un spot à visiter ! L'endroit a été construit pour le Prince de Wales, nommé George pour une maison de retraite en bord de mer. Allez jeter un oeil, sans même entrer dans le palace si vous êtes un peu flemmard, vous pourrez explorer les petits jardins trop mignons.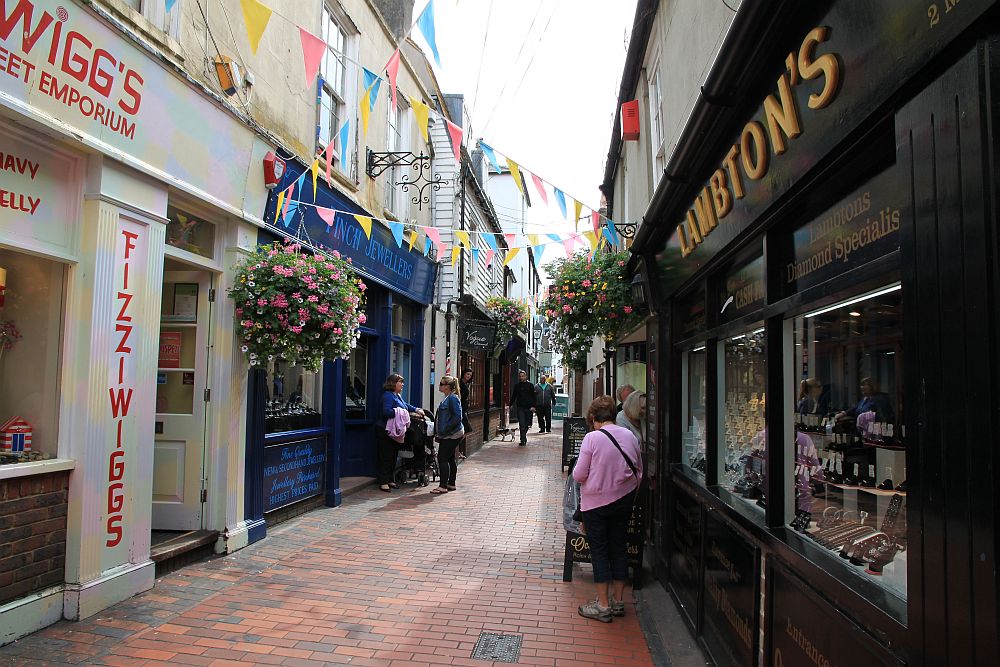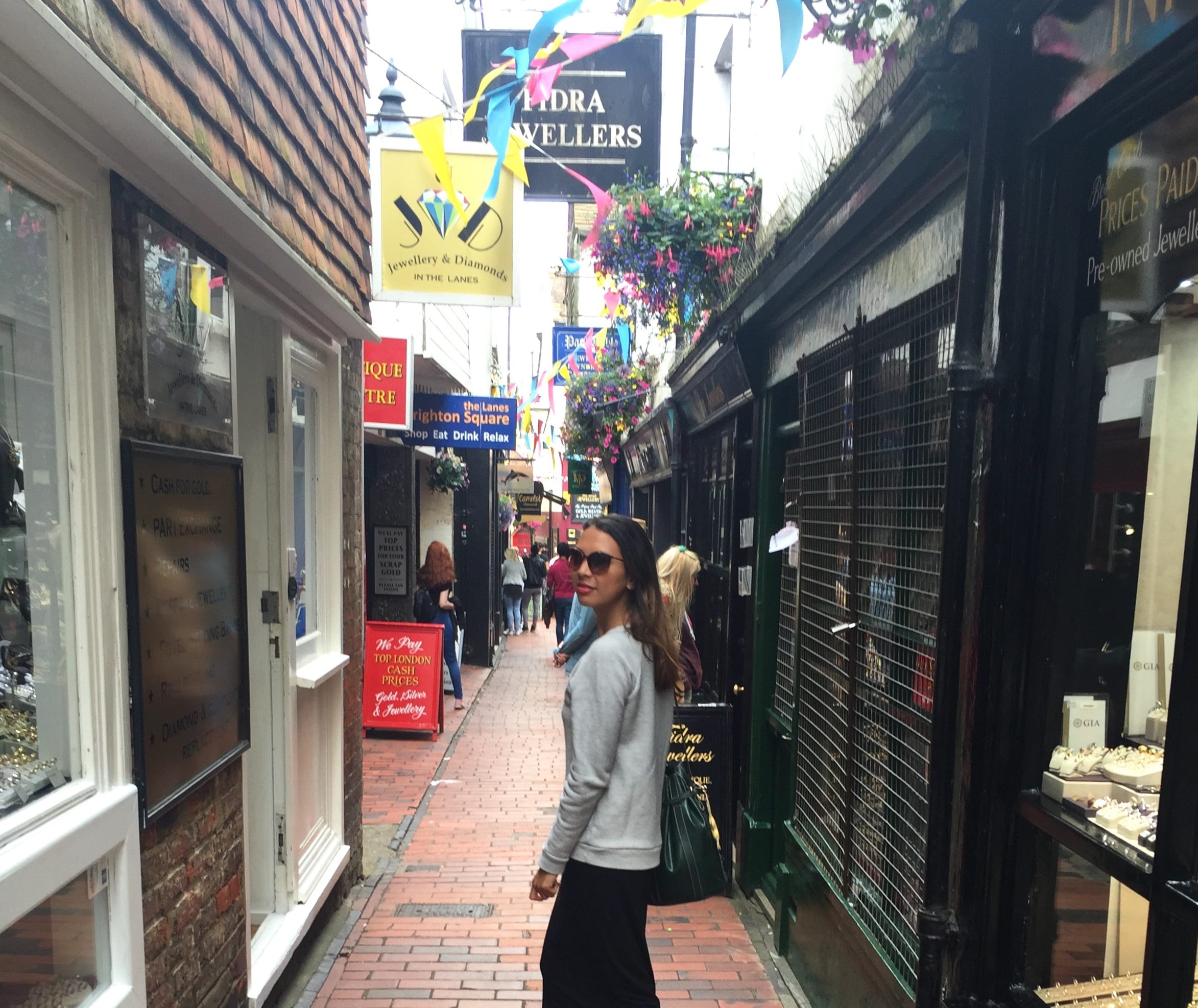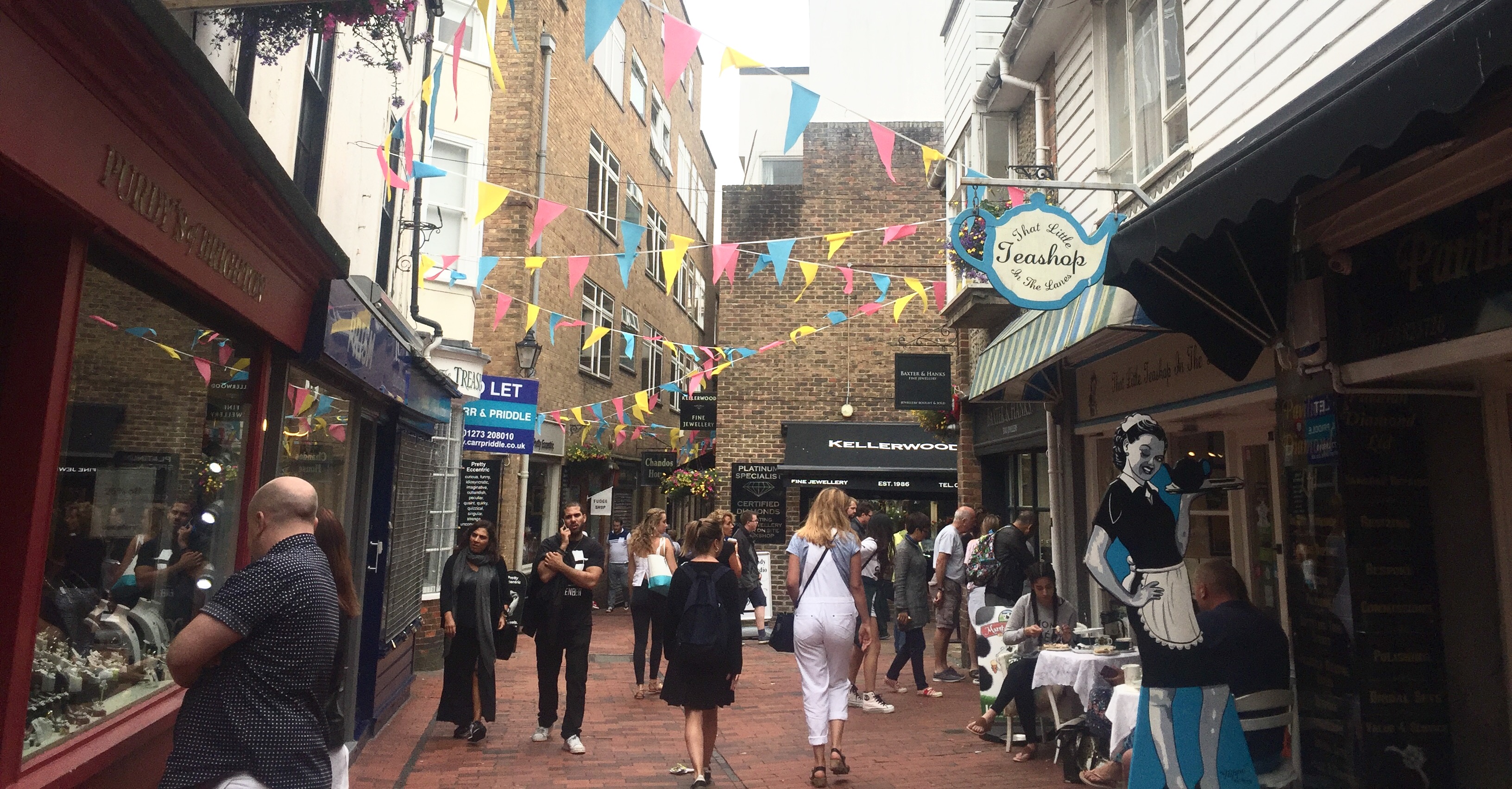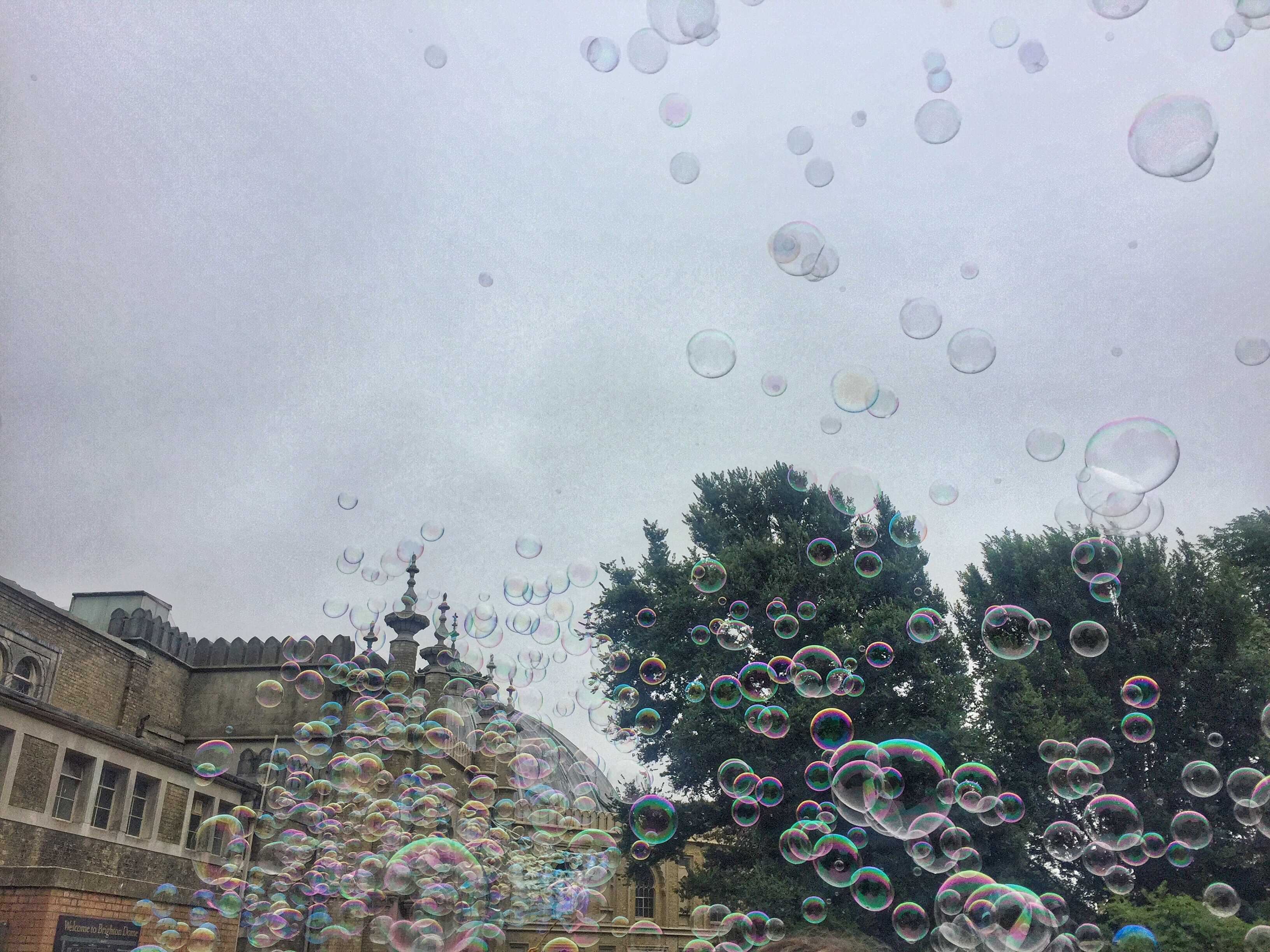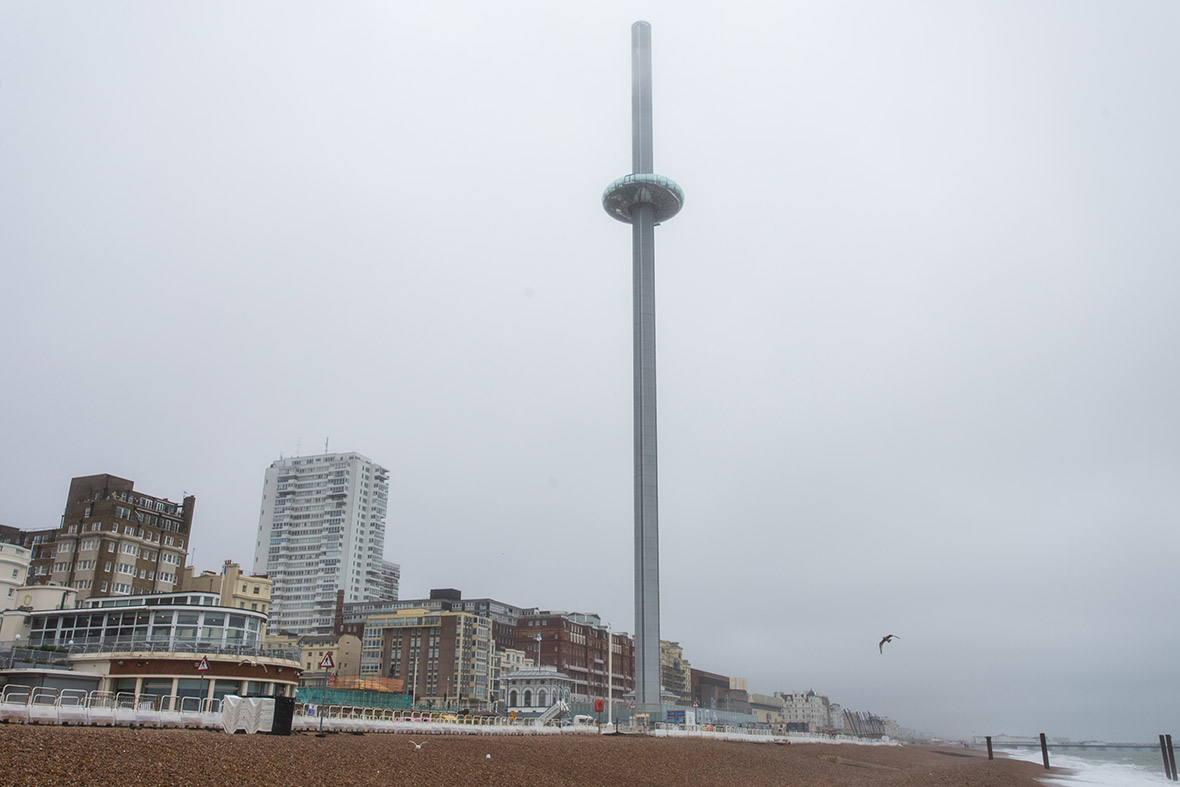 i360, another spot to add to the list. An observation tower in front the sea where you will be able to see the whole town and more. I didn't do it cause you know about my fear of heights but the view must be breathtaking! / I360, un autre spot à ajouter à la liste. Une tour de plus de 160 mètres de haut en bord de mer où nous pouvons découvrir la ville entière et plus. Je ne l'ai pas fait car vous connaissez ma peur pour le vide et les hauteurs… La vue est à couper le souffle, j'en doute pas !