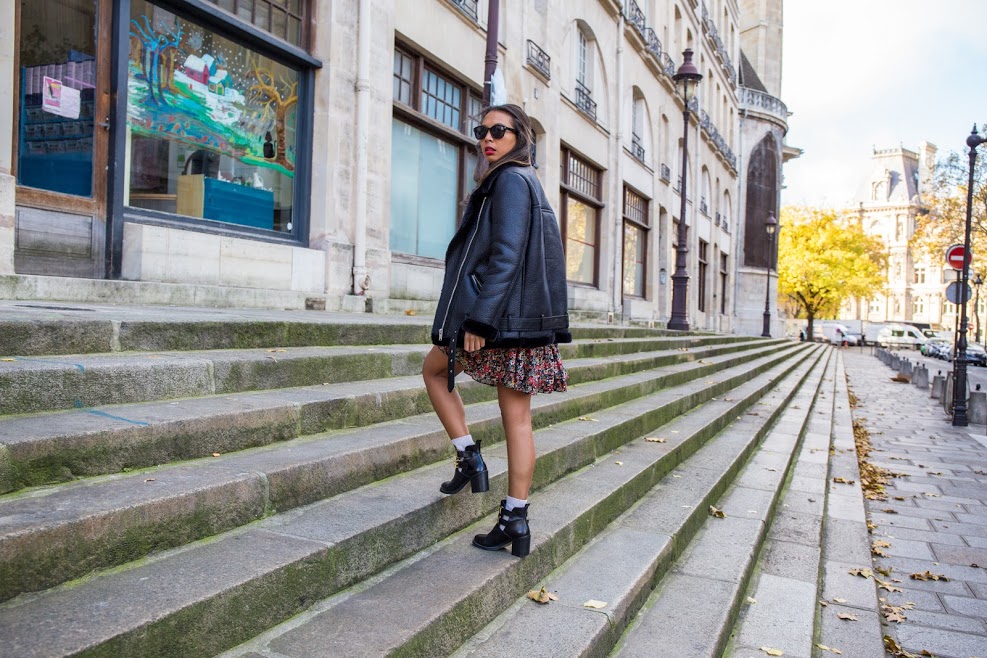 Hi girls! As you can probably see on my social networks if you guys following me, I'm in London right now, back for a week. I missed so much this city even if I come quite often. It's good that we can enjoy these two cities, Paris and London, by taking the train and arrive in the center of the city only in 2h30 journey. Long life to Eurostar! 
Here's an outfit we've took in Paris before I left. You probably saw on one of my recent post about « The perfect Winter coat » you will find here the similar one in black. It's actually from the same brand Zara, it's so comfortable, trendy and mostly warm.
How to be feminine and chic with an oversized coat? Solution is I style it with a floral and colorful dress, a pair of boots and beige socks slightly visible. Yeah, it's not because the coat is massive that you can't be a little bit elegant, feminine and pretty! Wear it with long or short dress/skirt preferably with patterns and colors and especially with boots. 
So what do you think about this outfit?
***
Hello les filles ! Comme vous l'aurez peut-être constaté sur mes réseaux sociaux si vous me suivez, je suis actuellement à Londres, de retour pour une semaine. Cette ville m'a tellement manqué même si j'y suis assez souvent. C'est vraiment top qu'on puisse profiter de ces 2 villes Paris et Londres, rien qu'en prenant le train et arriver en plein-centre de la ville en seulement 2h30 de trajet. Vive l'Eurostar !
Ici je présente un look que nous avons shooté avant mon départ. Vous avez probablement vu sur l'un de mes récents posts « The perfect Winter coat » vous trouverez ici le manteau assez similaire en noir. C'est en fait de la même marque Zara, il est super douillet, tendance et surtout chaud.
Comment être féminine et chic avec un manteau oversize ? La solution est que je le porte avec une robe fleurie et de couleur, une paire de boots noir et des chaussettes beiges légèrement apparentes. Oui, ce n'est pas parce que le manteau est énorme que vous ne pouvez pas être un peu élégante, féminine et jolie !!! Portez-le avec une longue ou courte robe/jupe de préférence à motifs et de couleur et surtout avec des boots.
Alors que pensez-vous de cette tenue ?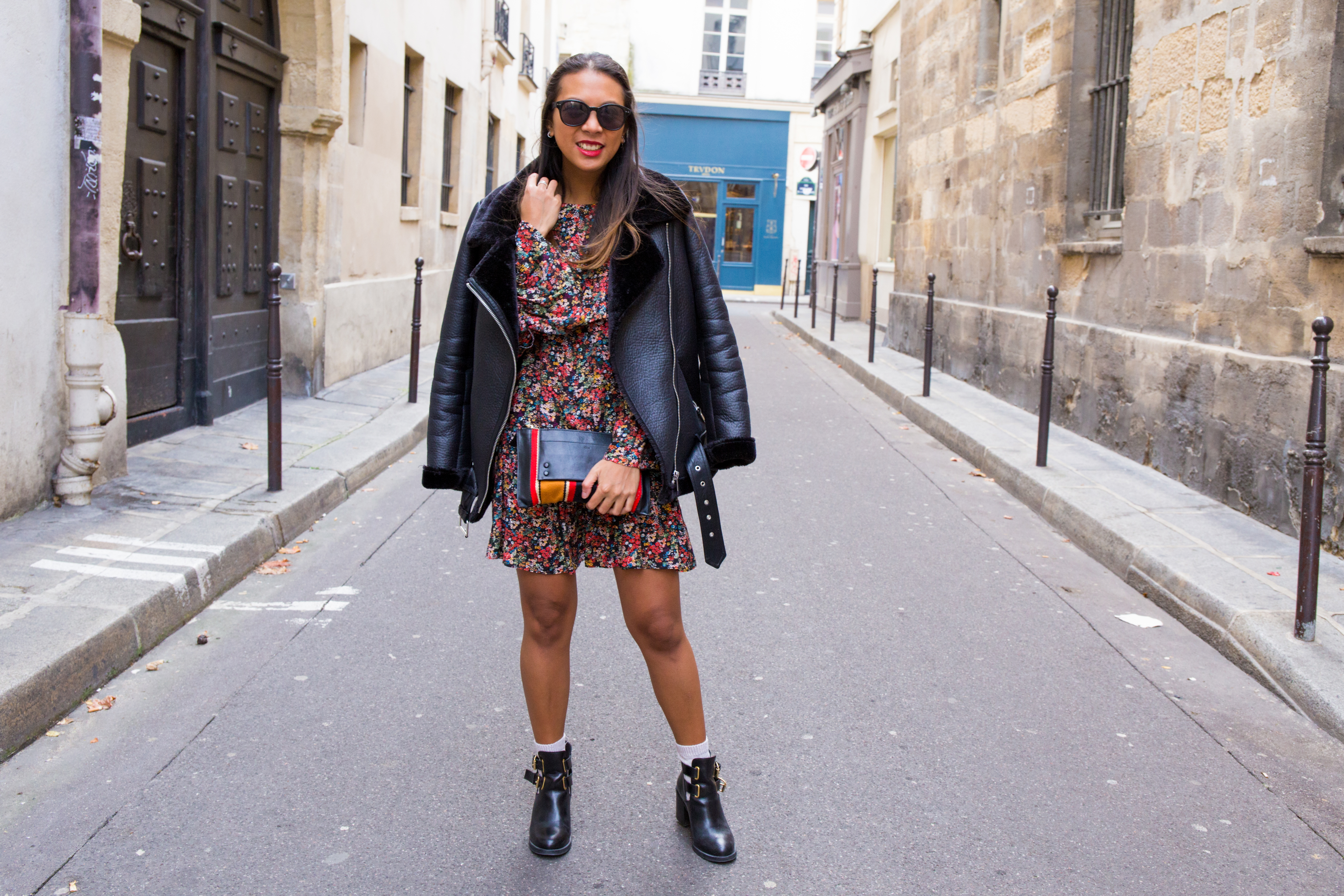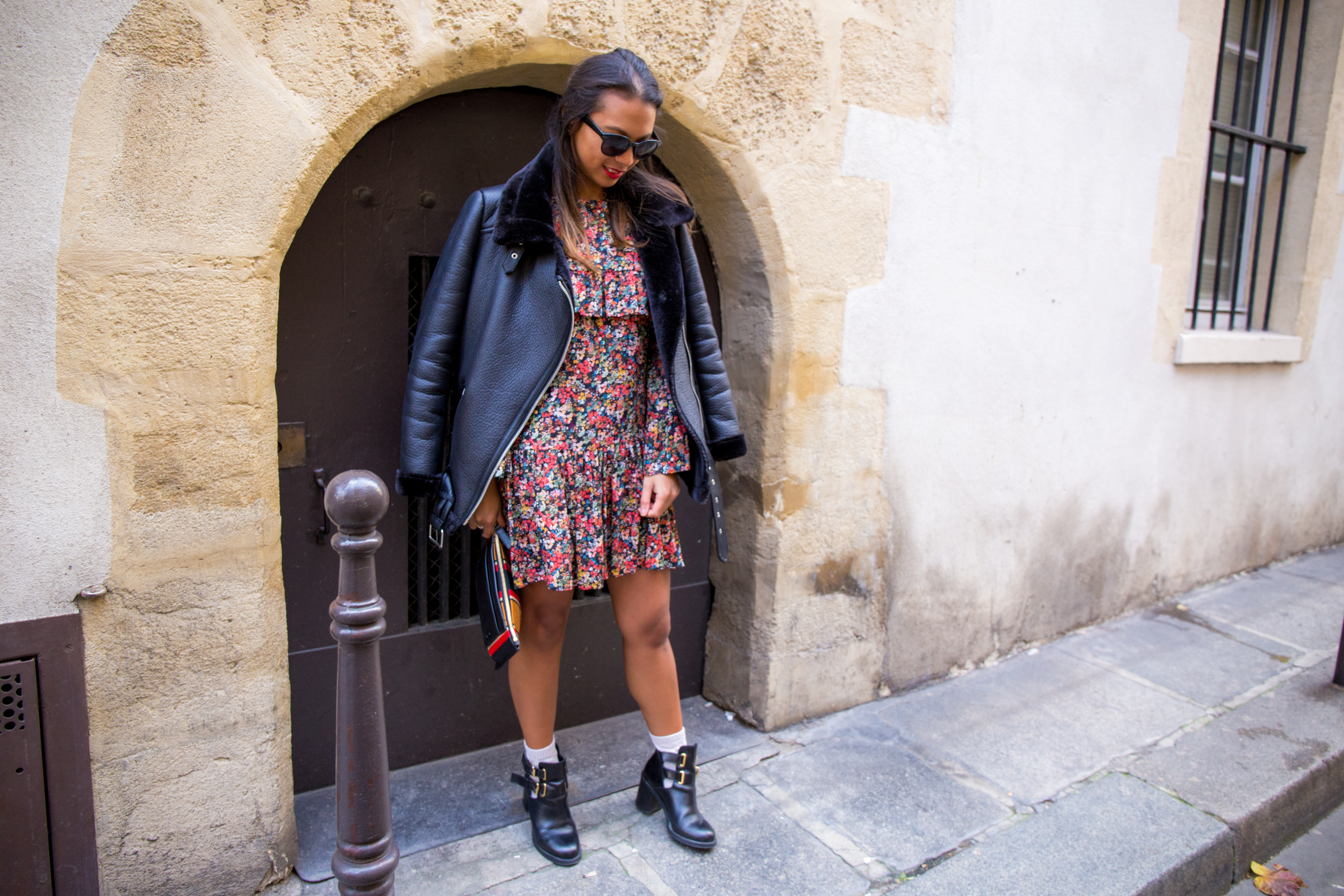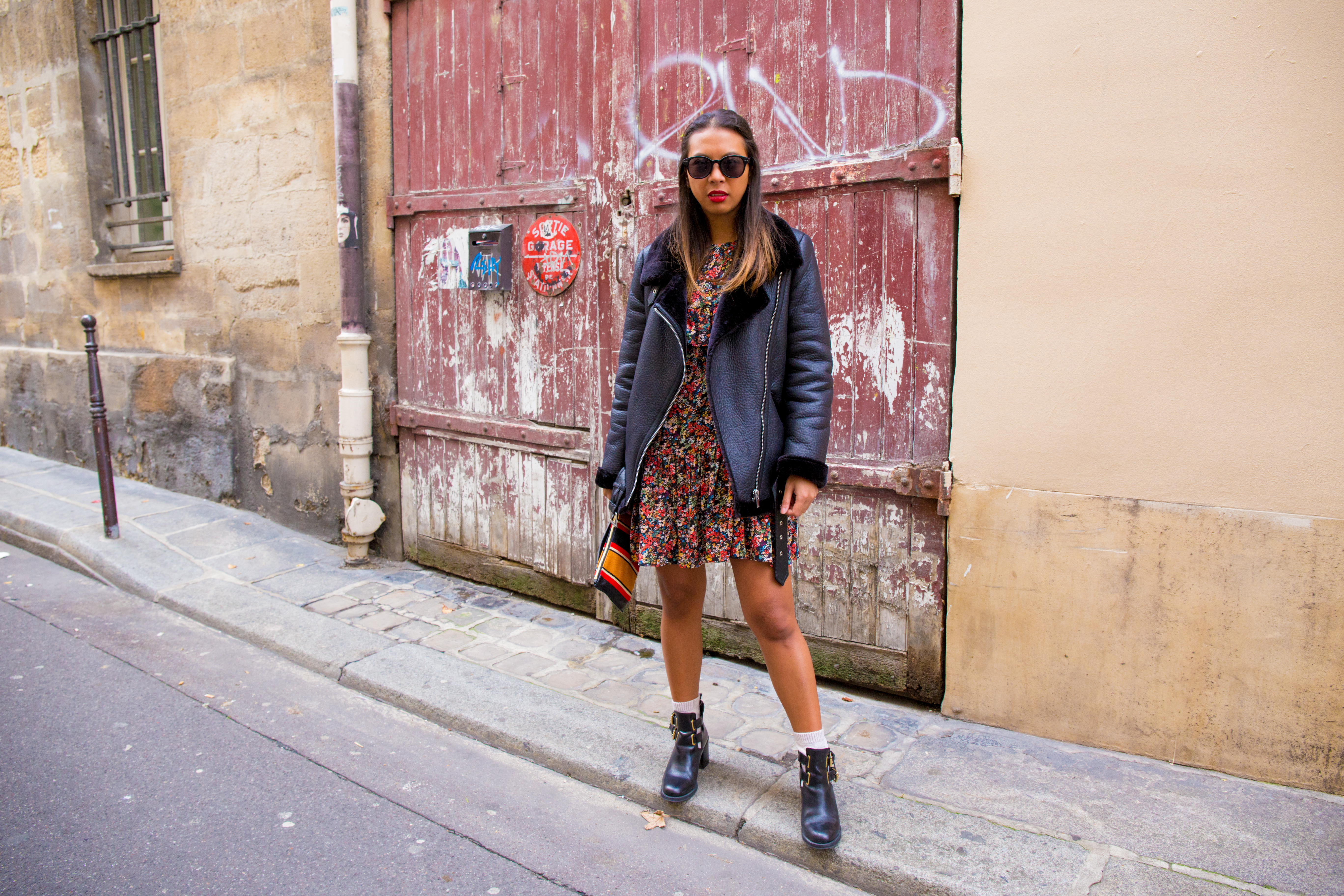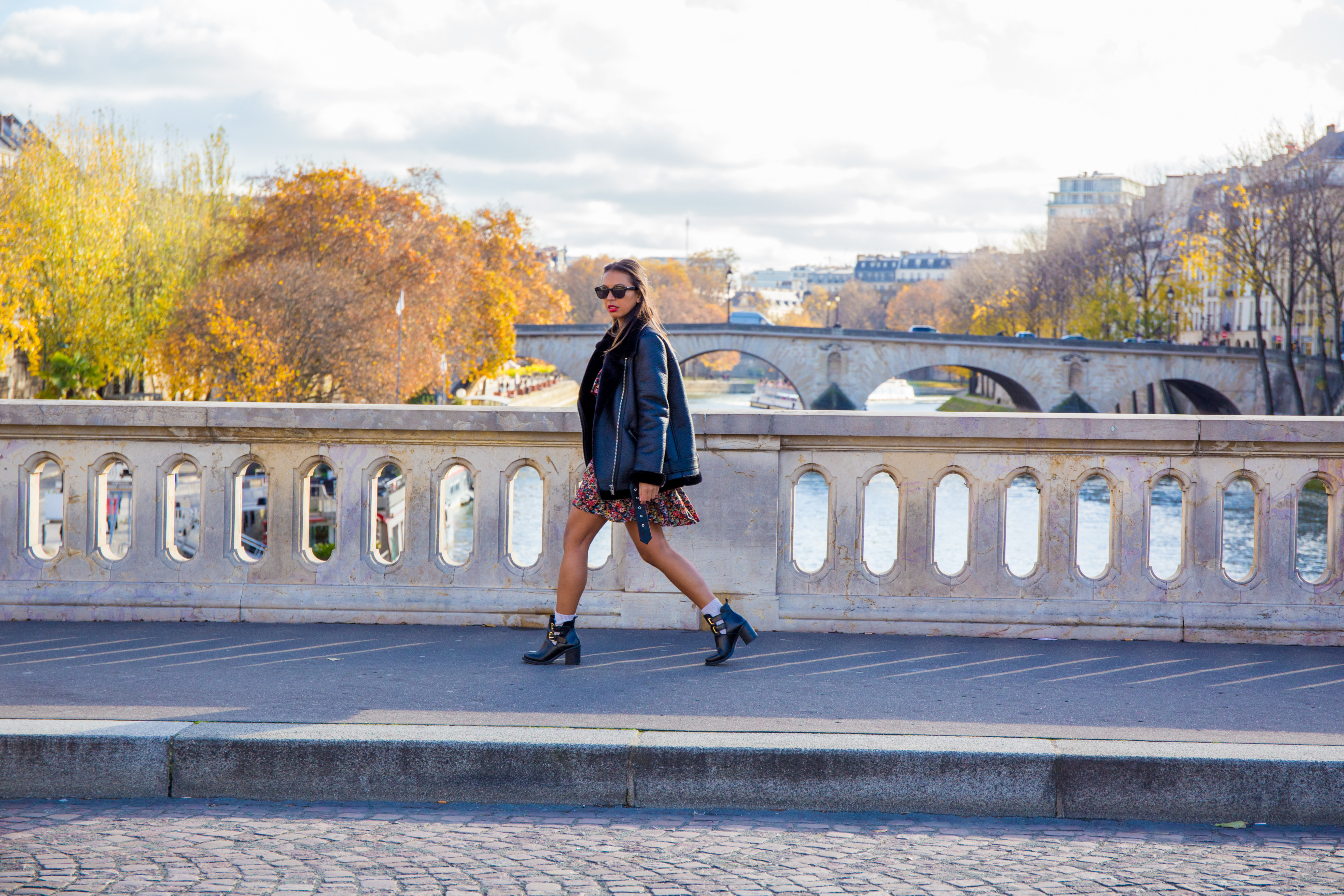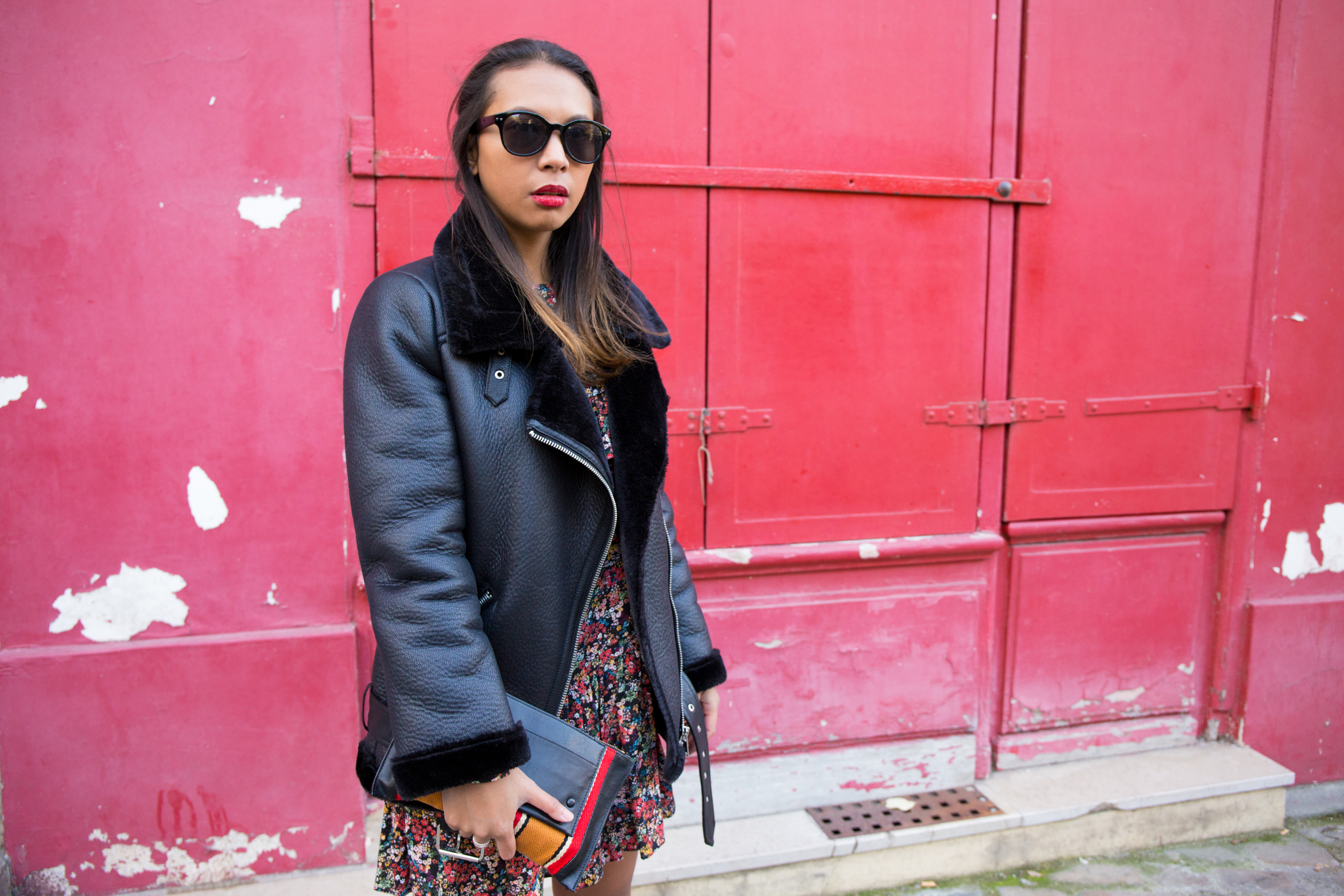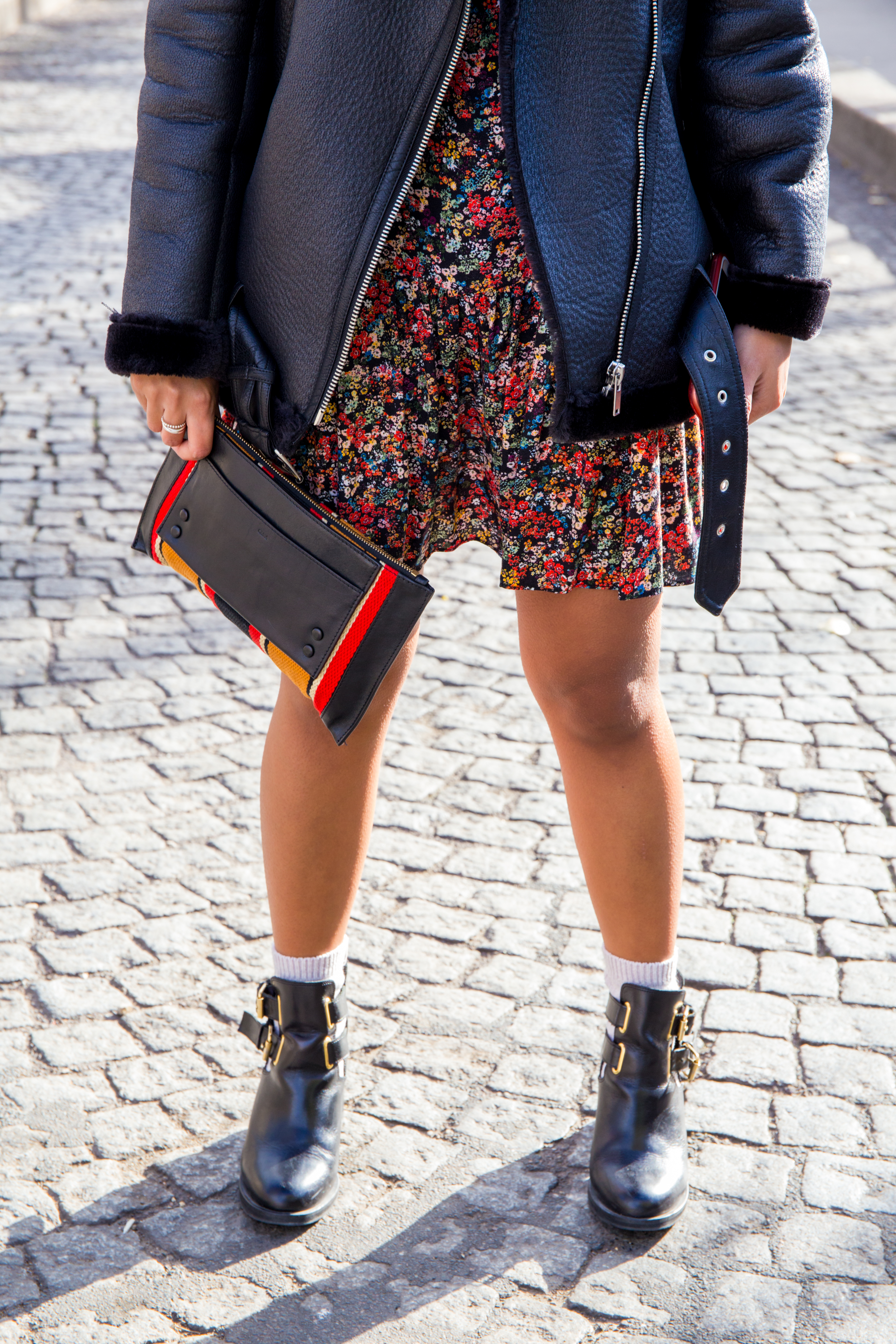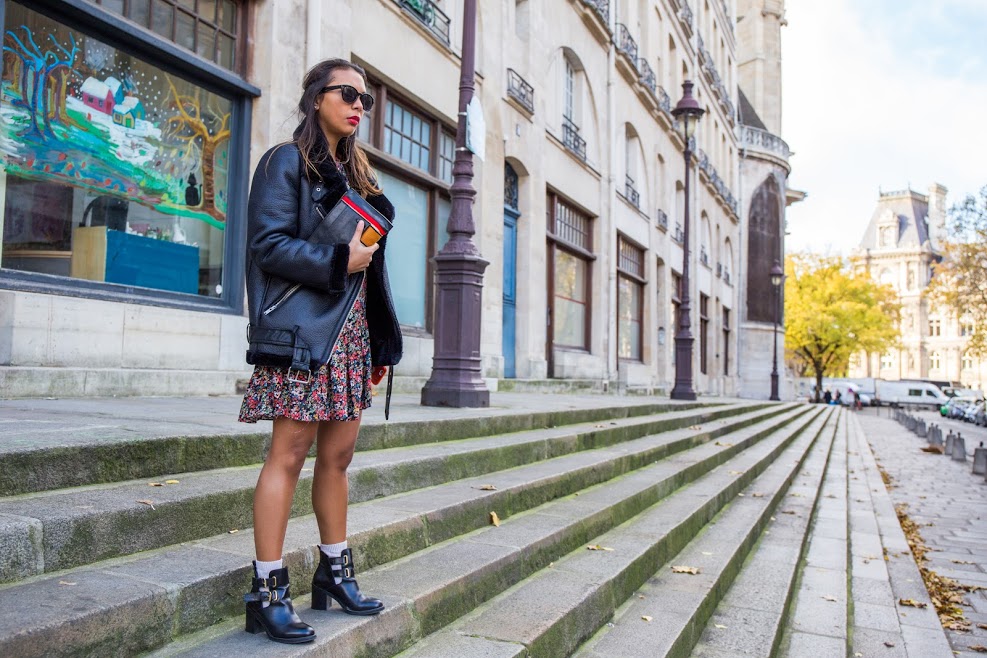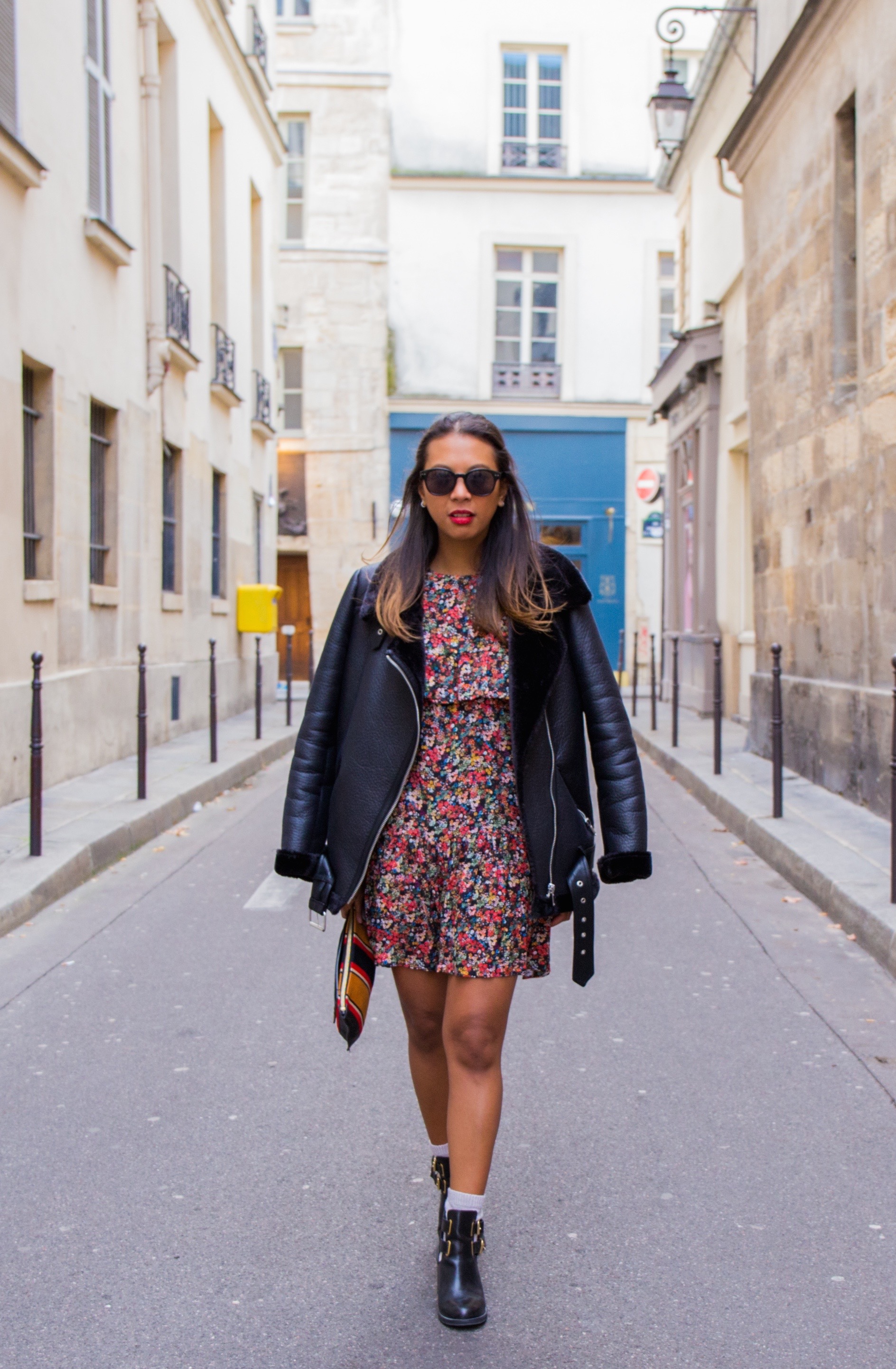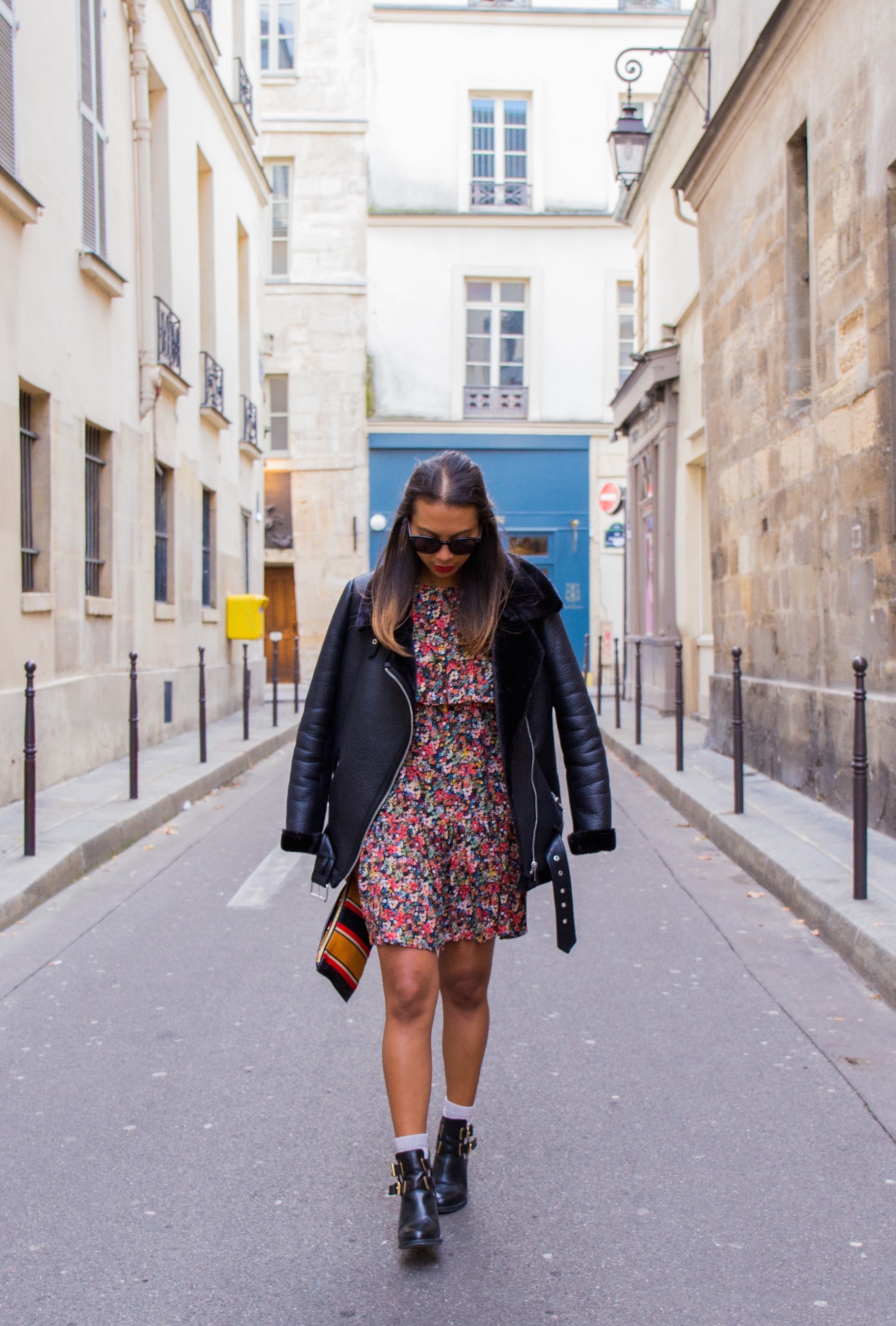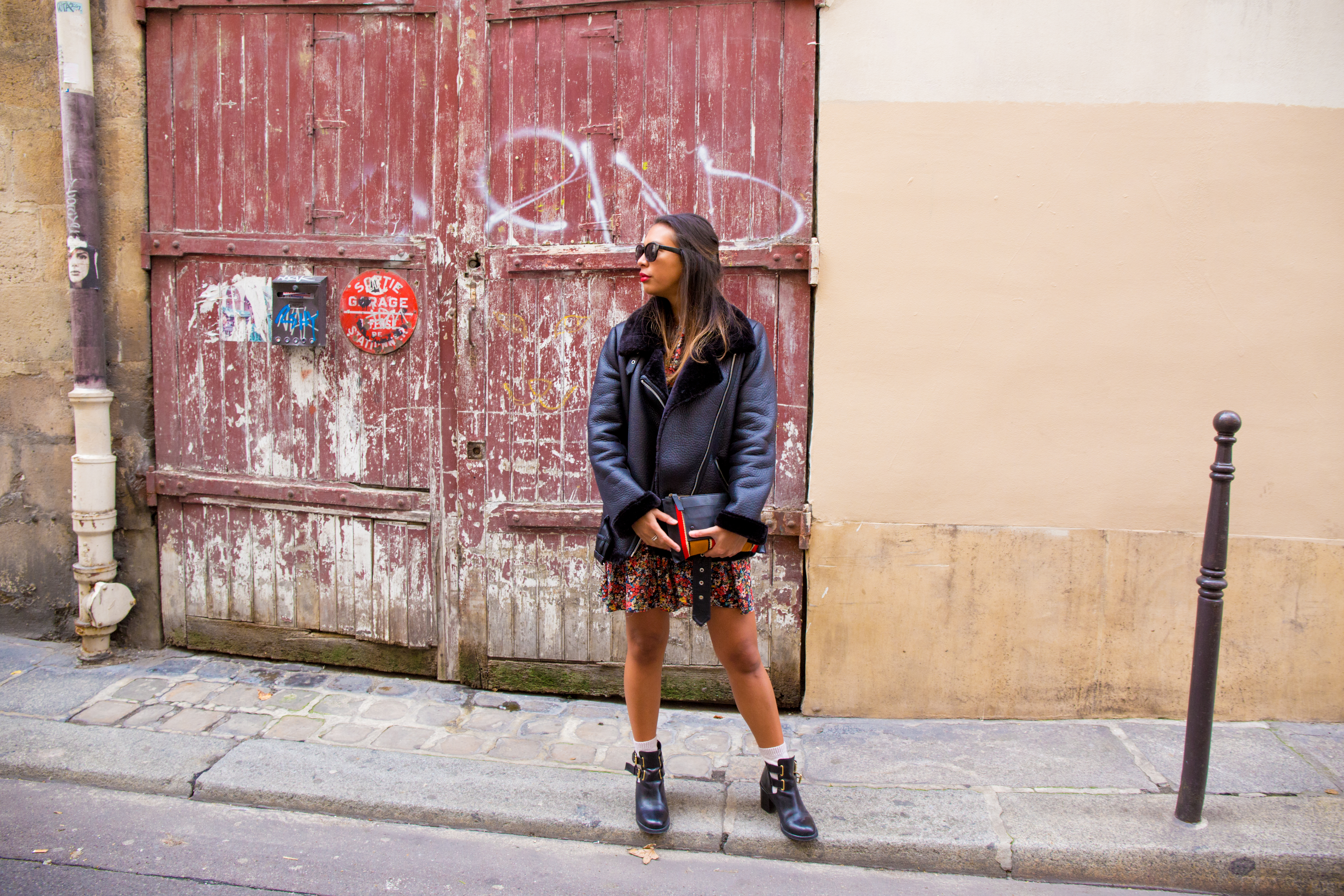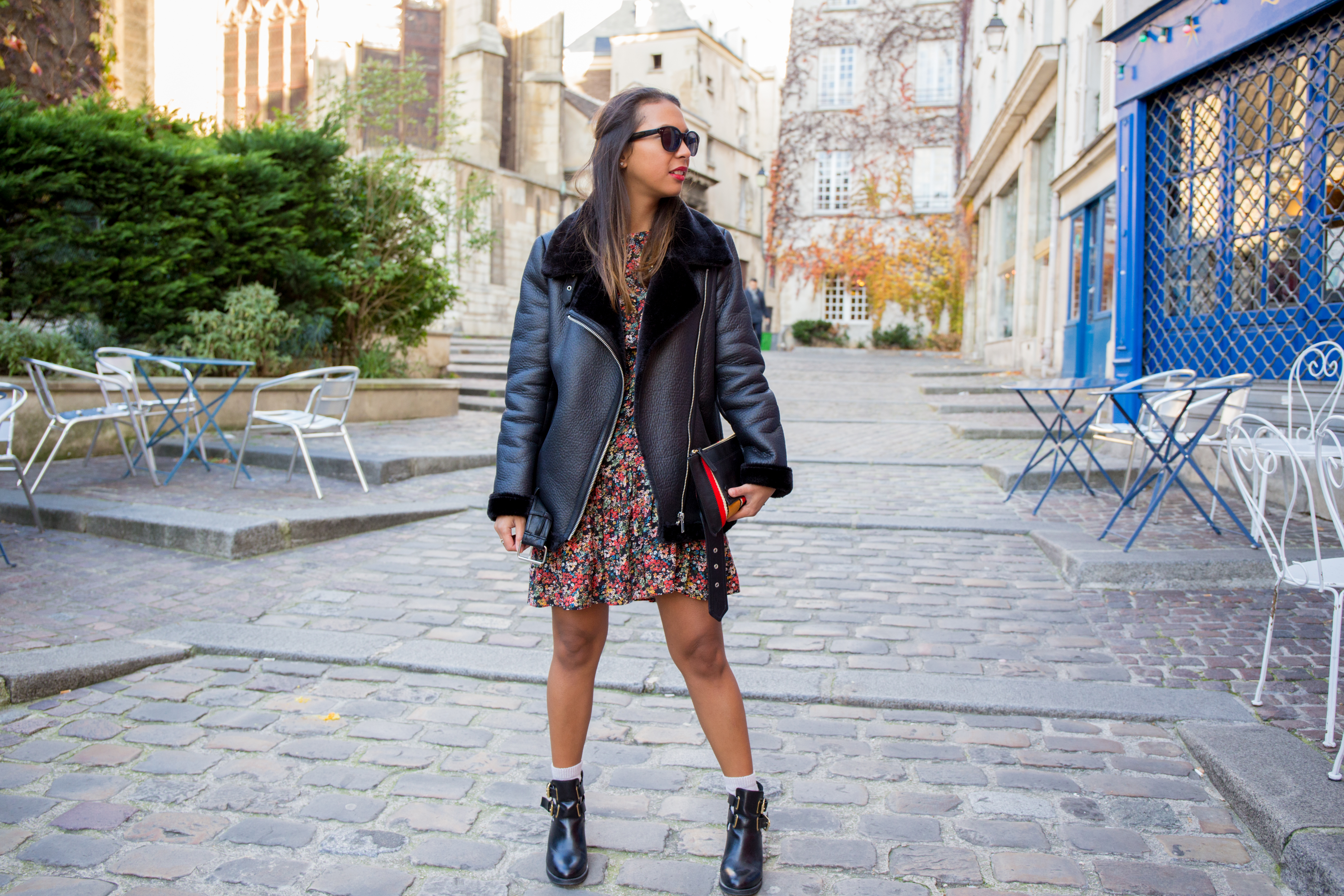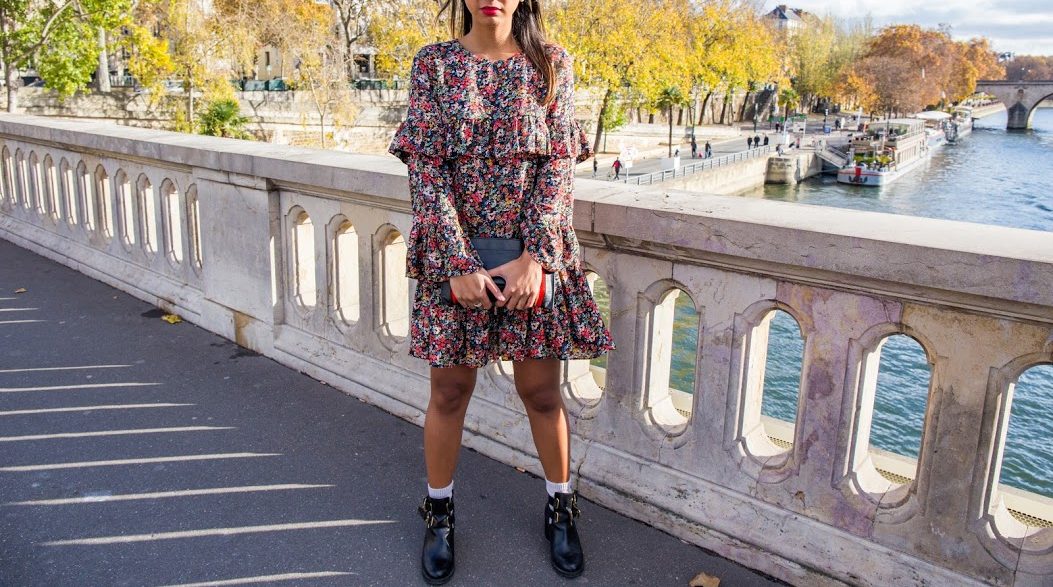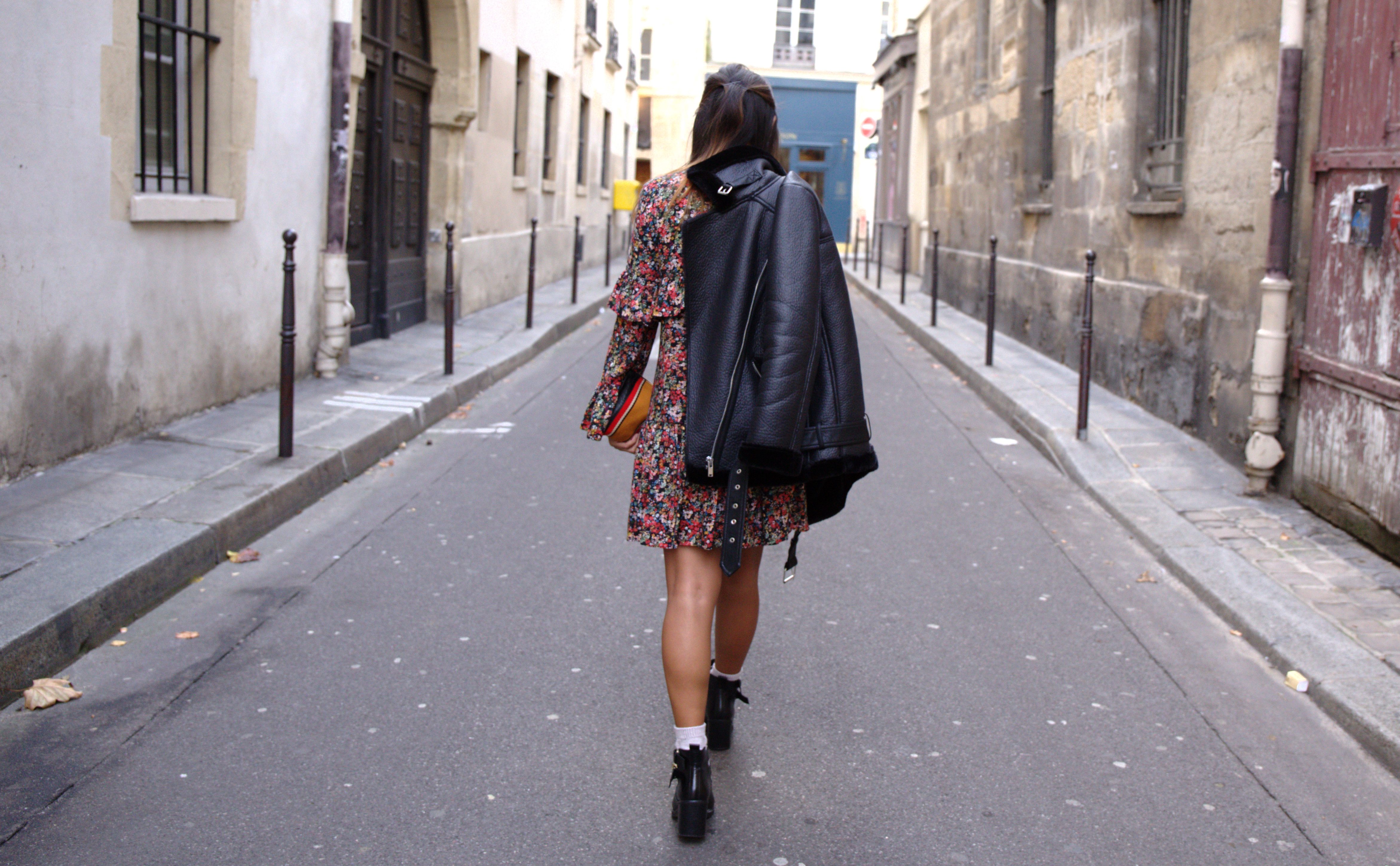 What I'm wearing/Ce que je porte : ZARA coat (here) & dress (here) / (similar), H&M socks, Jonak boots & Chloé clutch bag.
Pictures by P2R (Philip-Raymond Rey)
Where? Le Marais, Paris 4ème.

SHOP MY STYLE