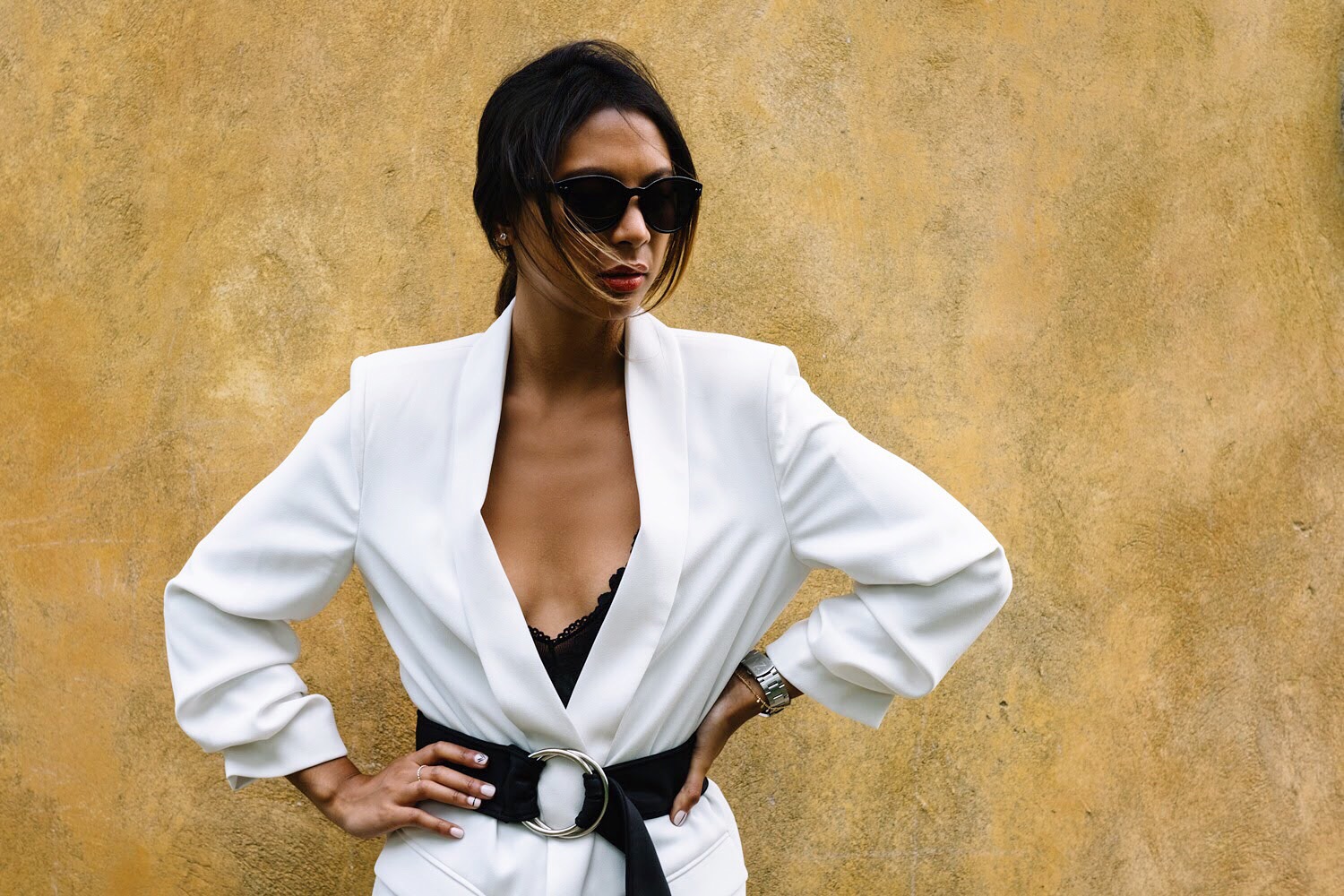 Pantalon à lacets femme by BOWSDONTCRY
Hello tout le monde ! Je vous présente une fois de plus une pièce de la marque Bowsdontcry qui est le pantalon à lacets femme. Nous le retrouvons de plus en plus en ce moment, car il devient très tendance mais il est assez complexe à porter car il peut très vite rendre vulgaire et surtout, il faut oser ! Donc choisissez bien vos pièces ! 😉
Avec des chaussures à talons cela aurait fait trop (à moins de rester sur des escarpins classiques noir ou une paire de sandales ouvertes) alors j'ai opté pour des baskets à la place. Je suis restée sage ; c'est simple et cela donne plutôt un style ! Particulièrement avec ces Vans classiques ! Pour le haut je porte un blazer assez loose de couleur blanc, cintré avec une ceinture noir à grosse boucle argent puis dessous un body noir à dentelles… Mais ça on ne le voit pas ! 🙂
Alors on aime ou on aime pas ?
***
🇬🇧Lace pants by BOWSDONTCRY
Hi loves! Let me introduce you once again a piece from the brand Bowsdontcry which is the lace pants. You have surely seen it currently cause it becomes very trendy but quite hard to associate with other pieces. It's a little risky and it can quickly become vulgar! So you should choose your pieces very well! 😉
With heels it's gonna be too much (unless you wear the pants with a pair of classic black pumps or sandals). So I opted for trainers instead, simple but stylish particularly with those classic Vans! At the top I'm wearing a white blazer a bit loose, curved with a belt with a large silver buckle then finally a black lace bodysuit inside… But that, we don't see it! 🙂
So love it or hate it?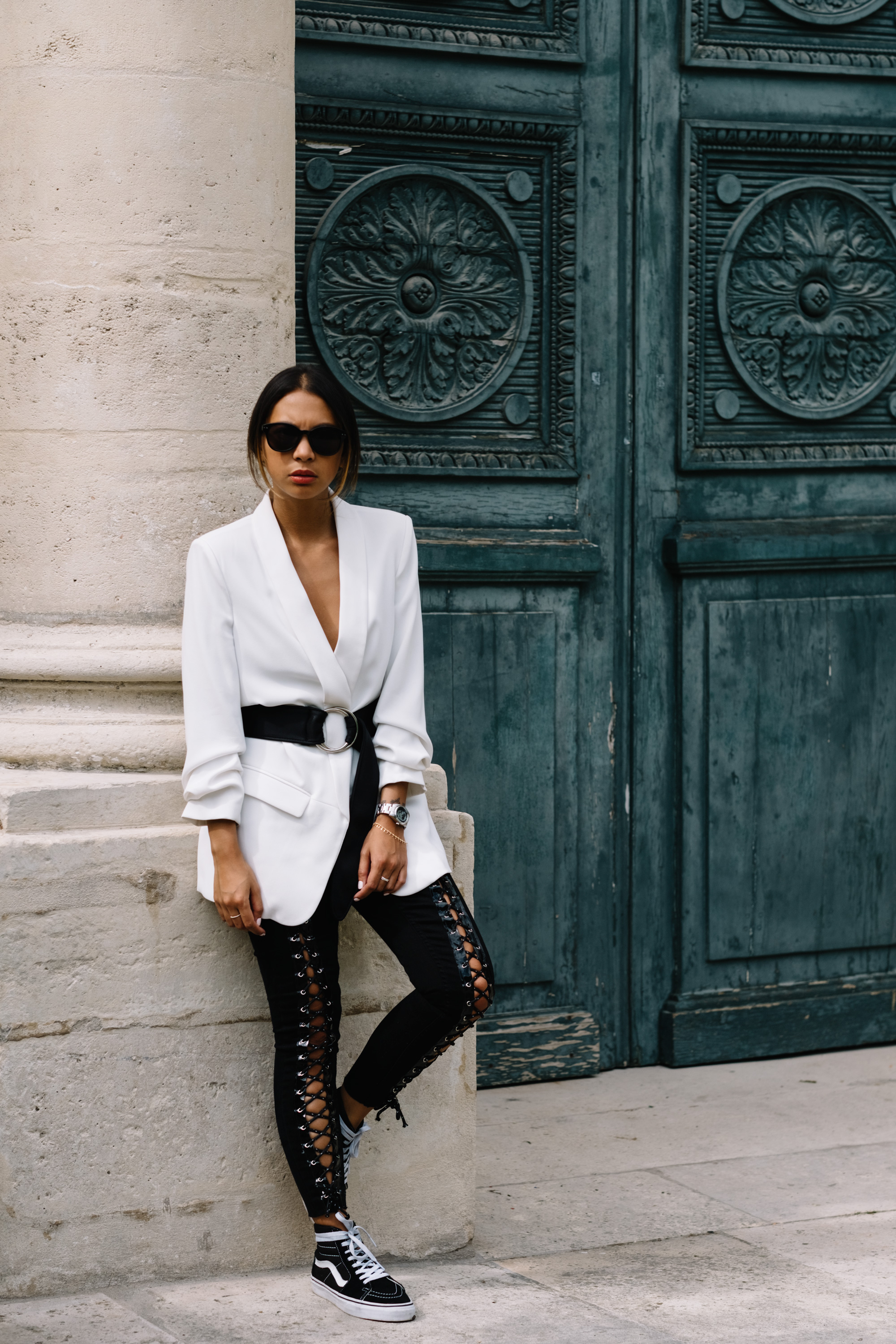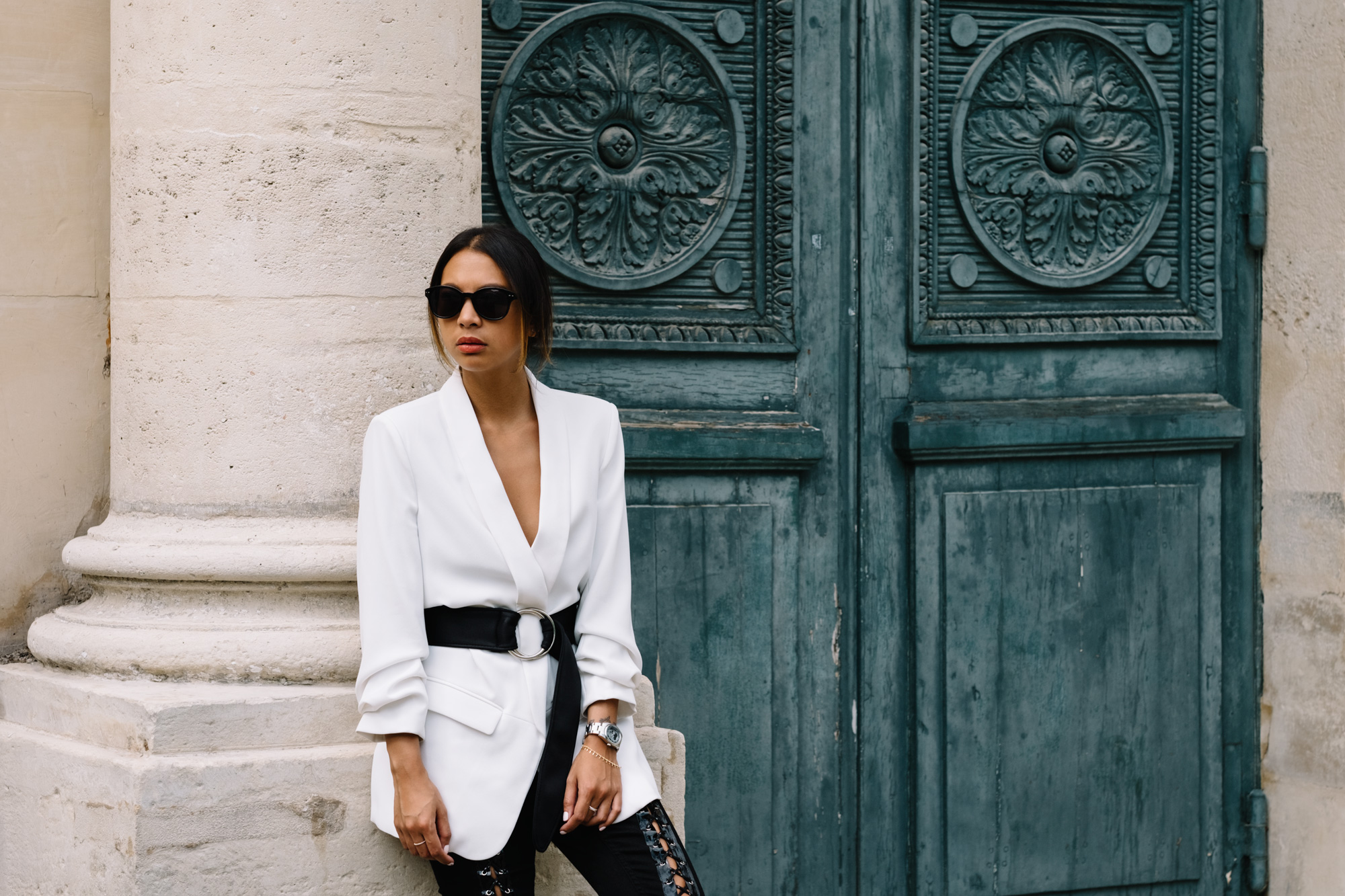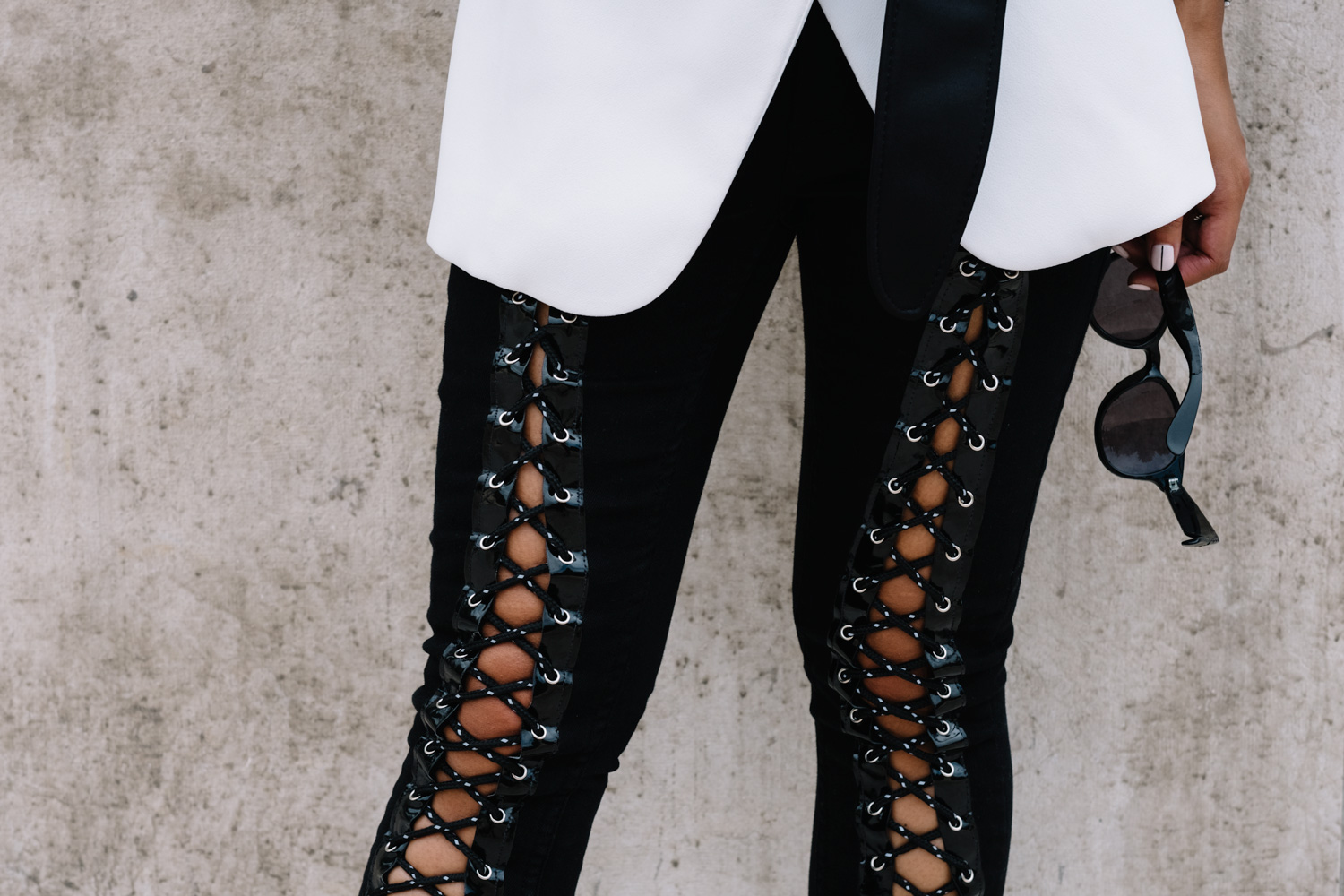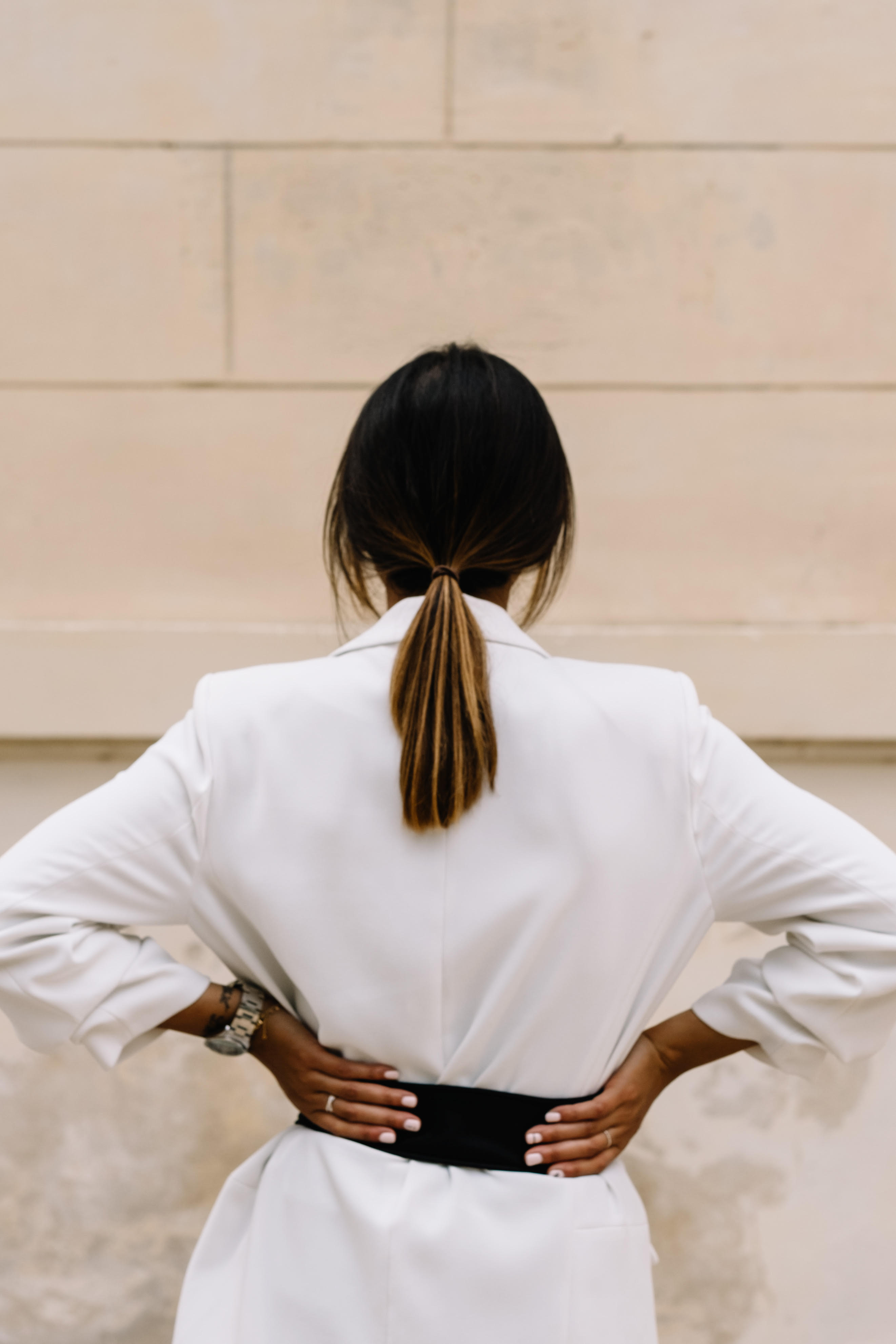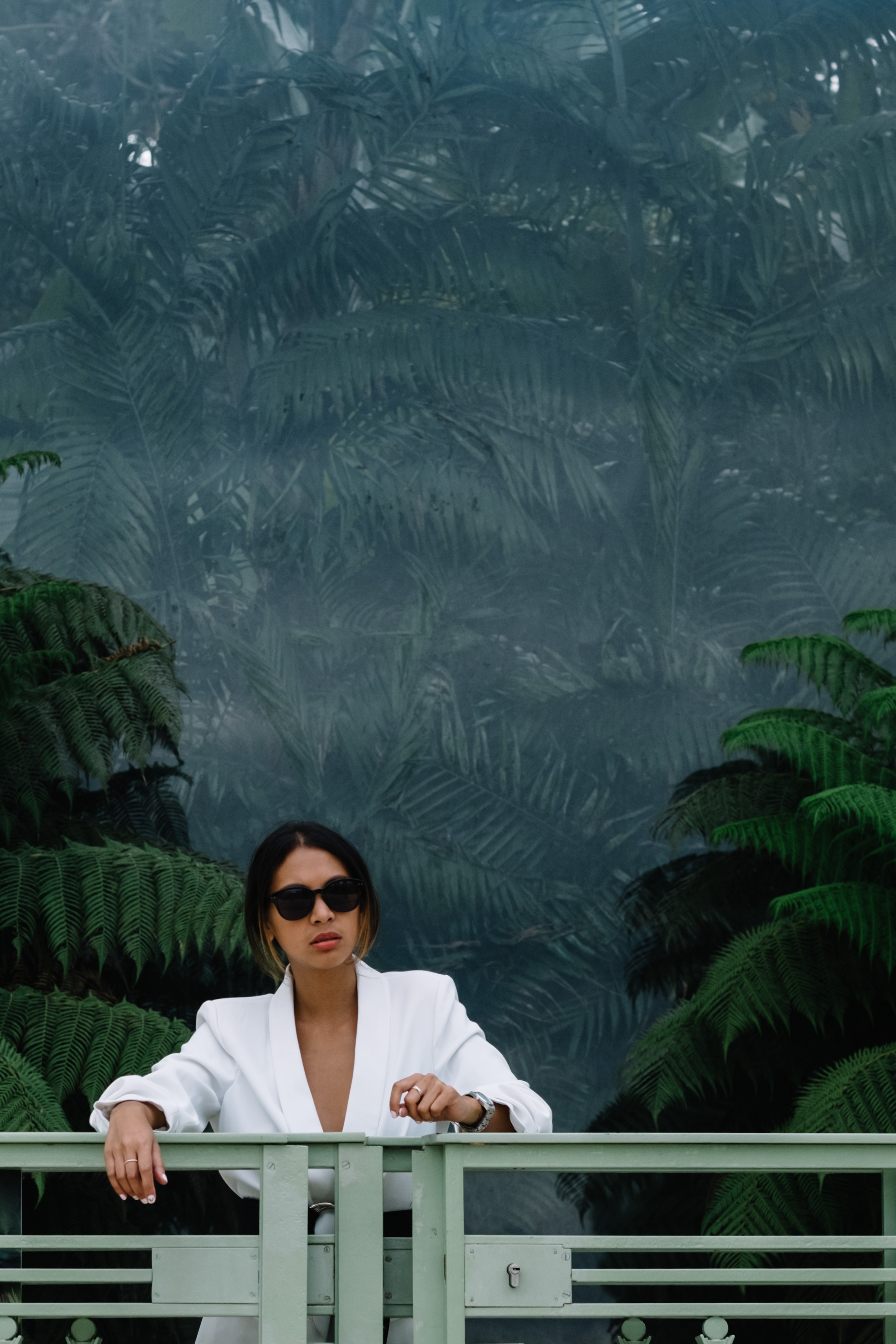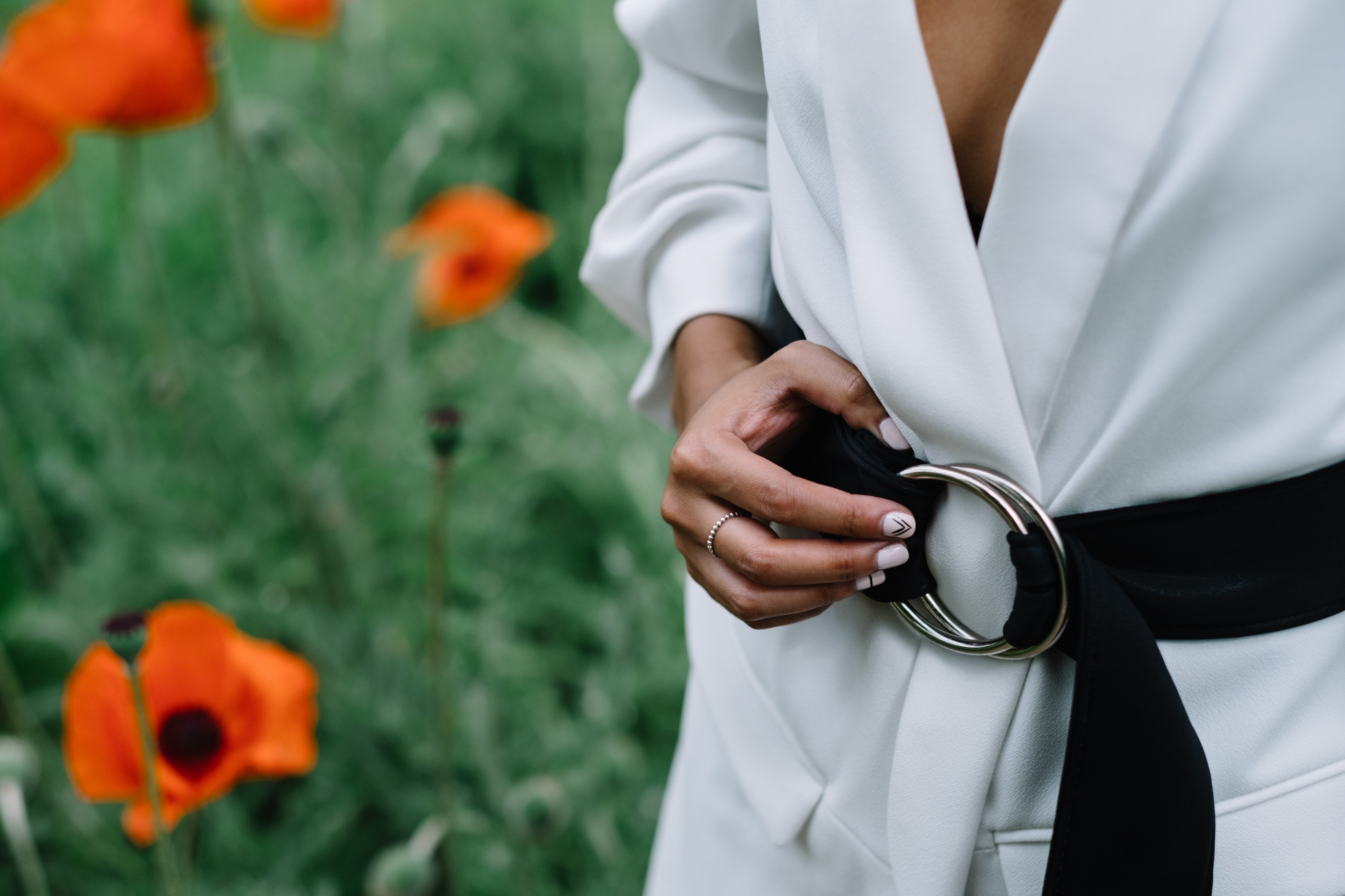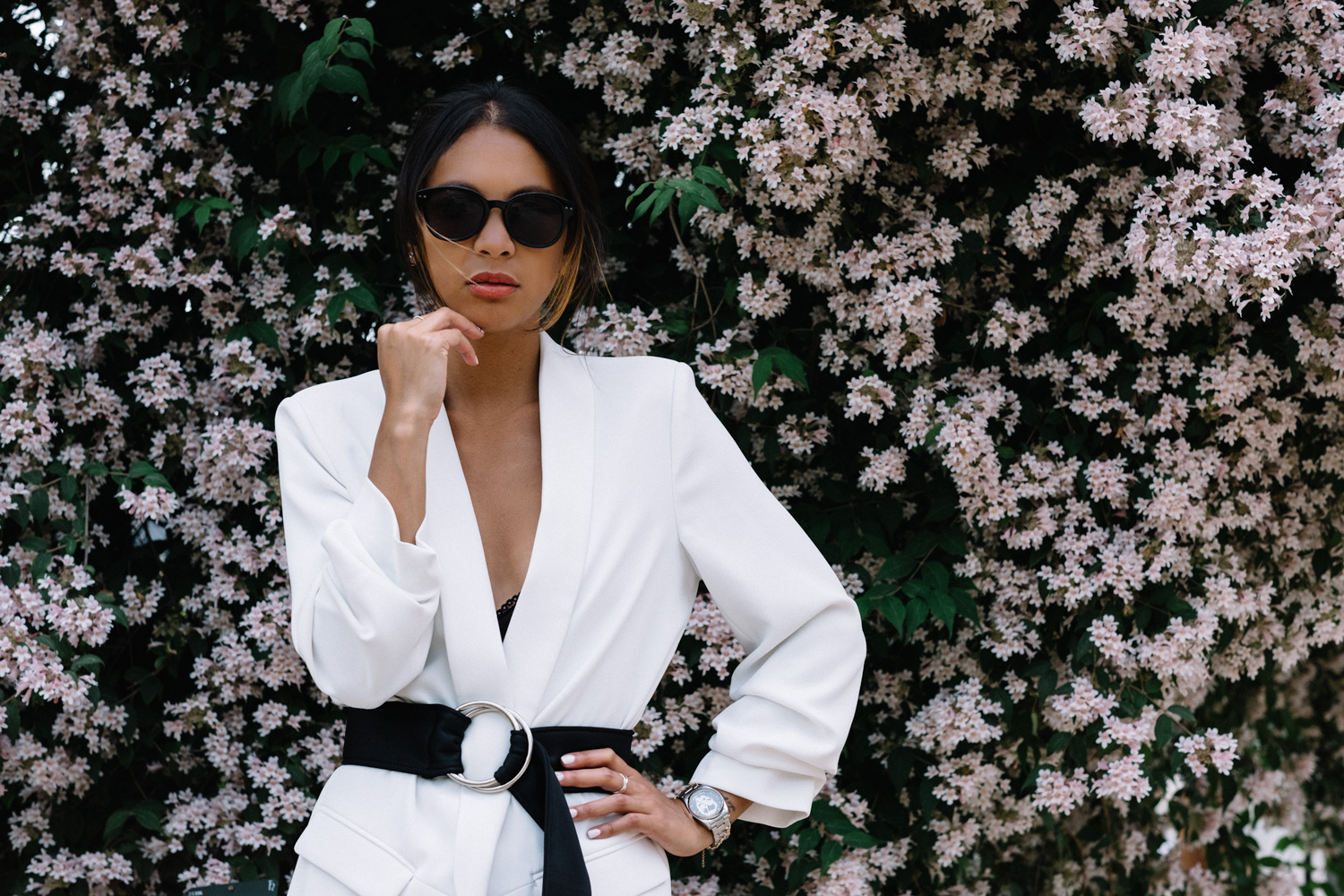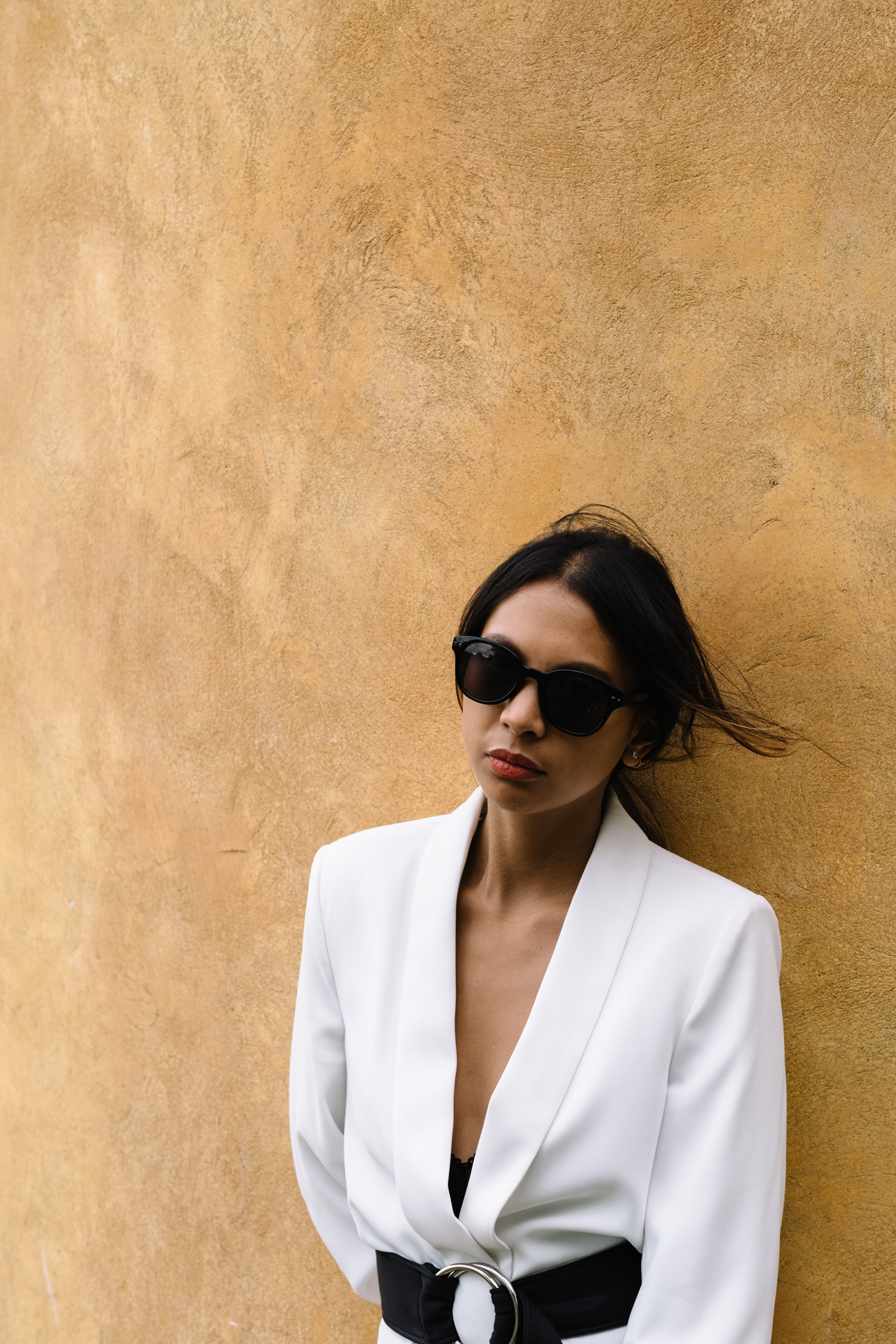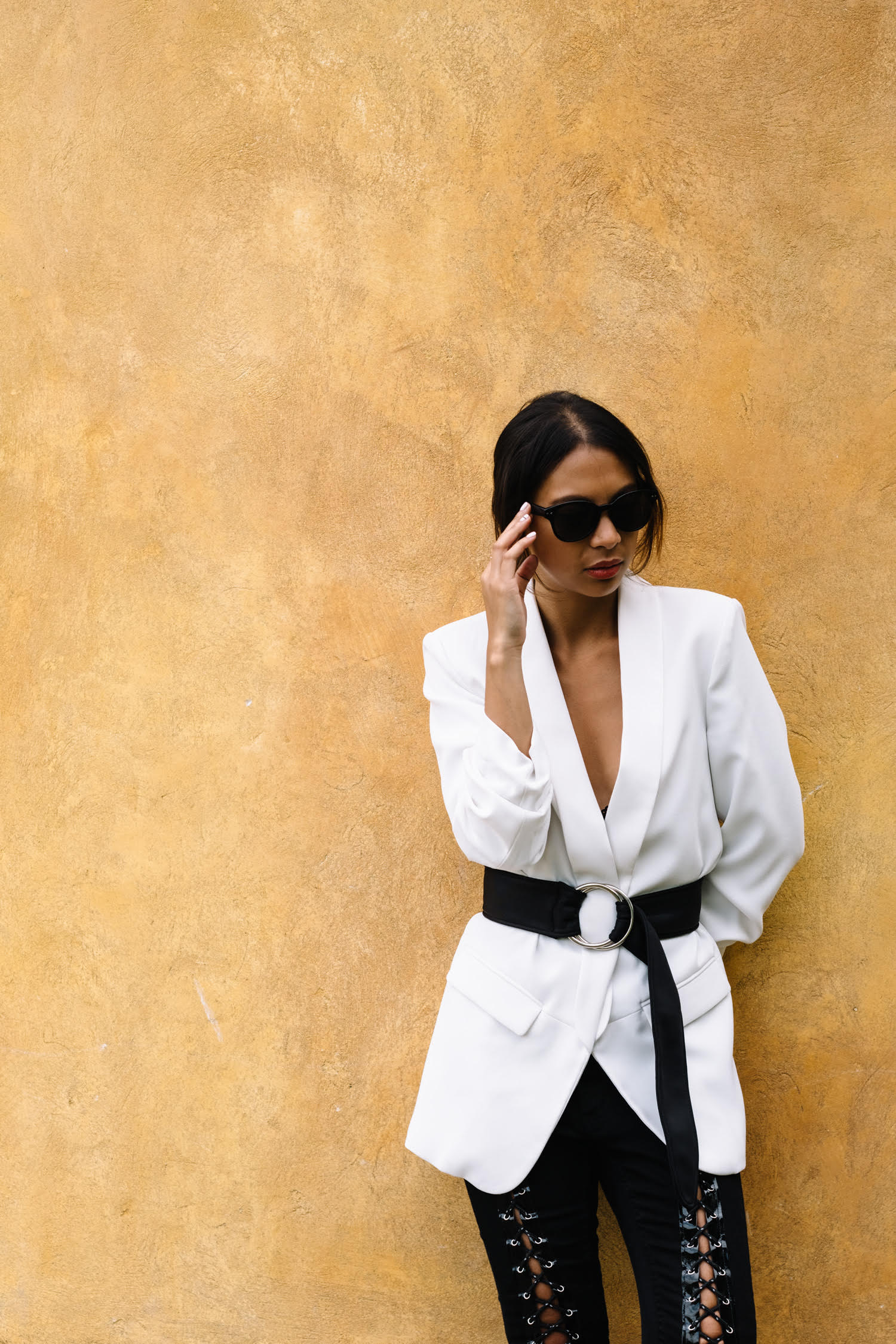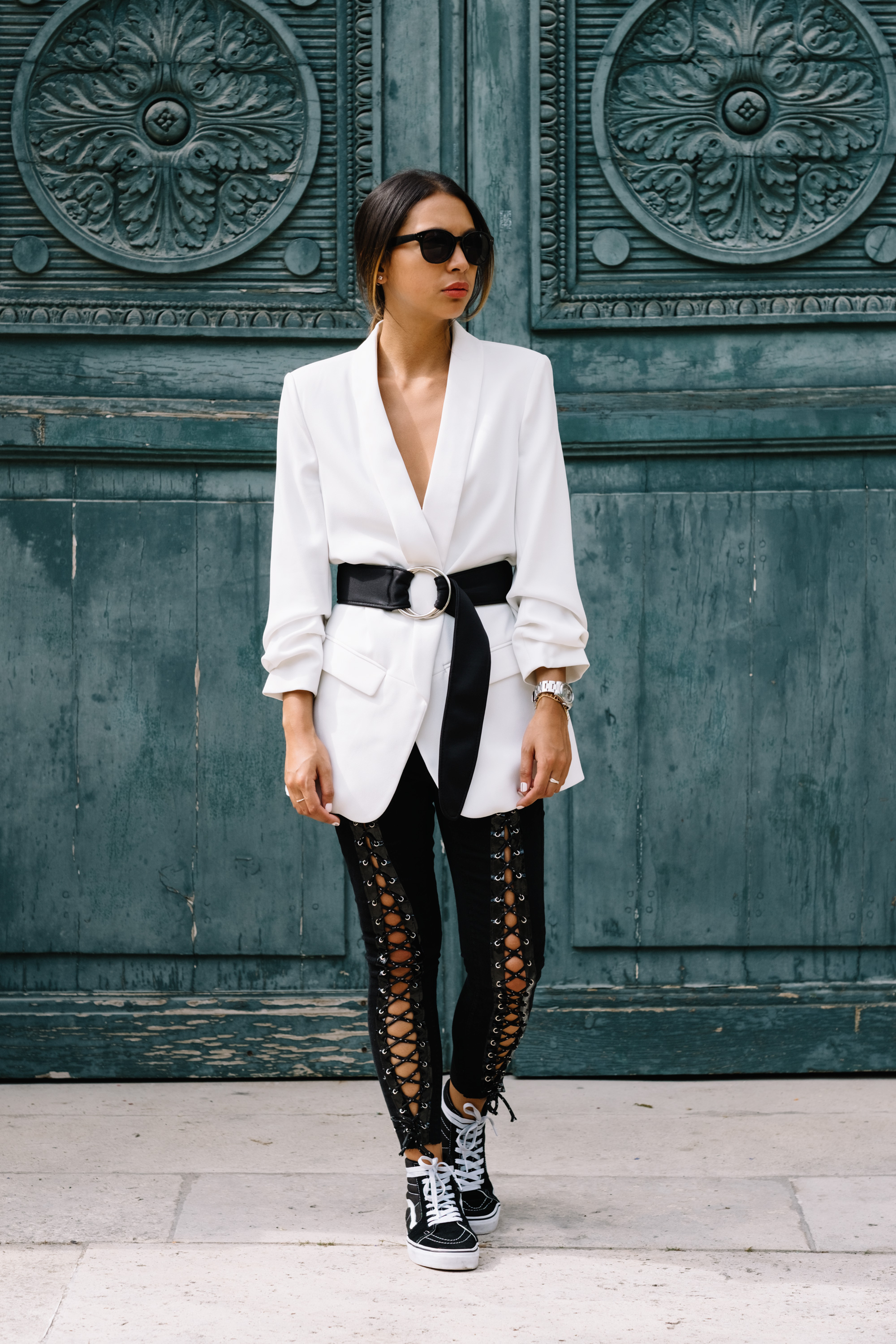 Where: Jardin D'Acclimatation, Paris 12.
Pictures by Redha Kebir (https://www.instagram.com/redhakebir/)
---
What I'm wearing/Ce que je porte :
Zara blazer (wearing size M): here or here
Bowsdontcry pants (wearing size 24): here
Van's classic (wearing size 37): here
Bershka belt: here
---
BOWSDONTCRY eshop: https://www.depop.com/bowsdontcry
Check my other look from Bowsdontcry here.