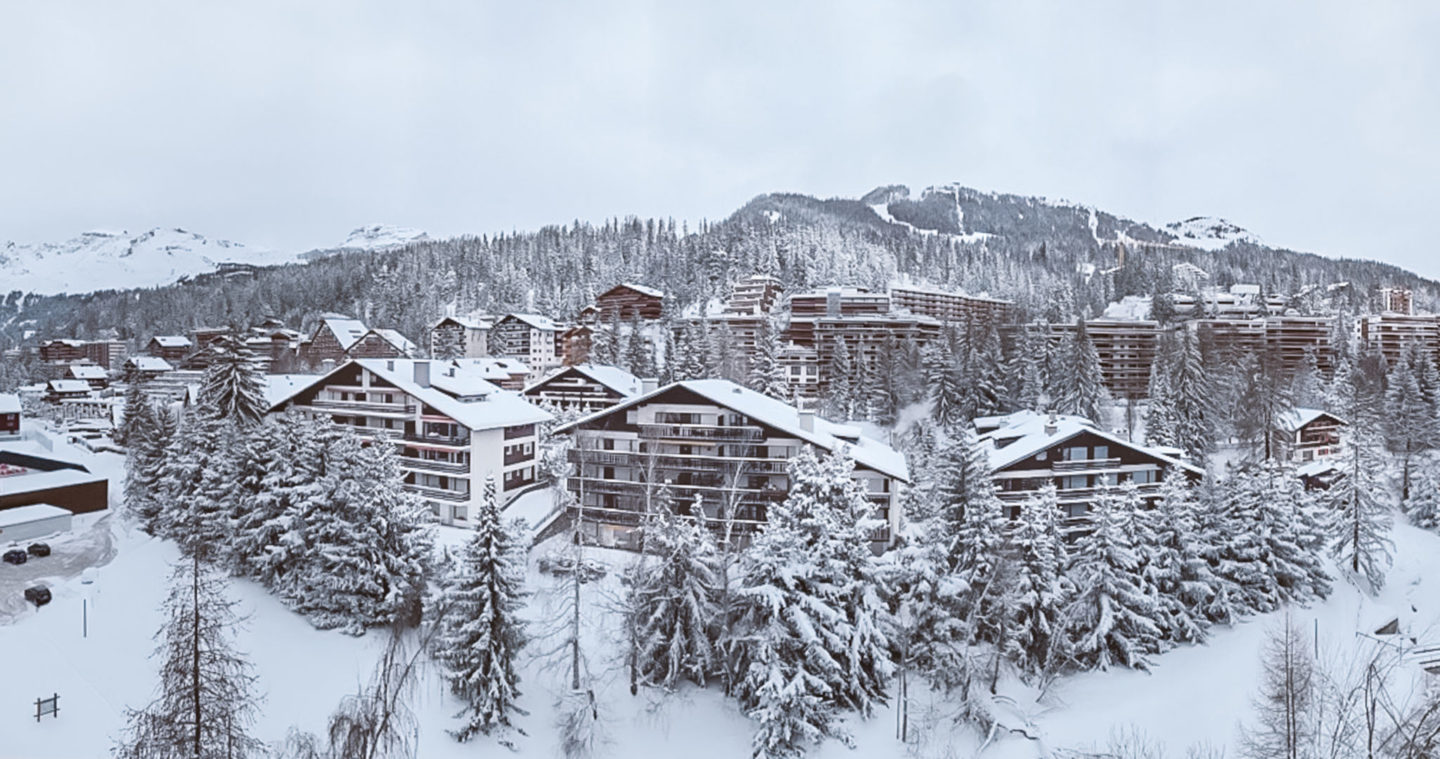 Where to go during ski season while the virus is present?
Which ski stations are opened?
It was difficult to find a ski station in France where we can go as all of them are closed. So we decided to go in Switzerland, in Crans Montana exactly. We know that most of them are opened and there is less restrictions.
HOW TO GO TO CRANS MONTANA – for ski season
We booked the tickets last minute like 2 days before our departure. Same for hotel!
We paid 176,50€ back and forth each – From Paris > Lausanne around 4 hours of trip ; then Lausanne > Sierre – 1 hour of train. Once we arrived in Sierre, we took the funicular to Crans Montana.
You have several options to go there:
Taxi – around 70€ for 20 minutes
Bus line 421 or 422 depends where hotel is located – it takes 40 minutes and costs 13FCH (approx 14€)
Funicular – same price as bus but takes very fast (20 minutes)
If you take funicular you'll need to take the bus to head to your hotel.
The bus is free within Crans Montana.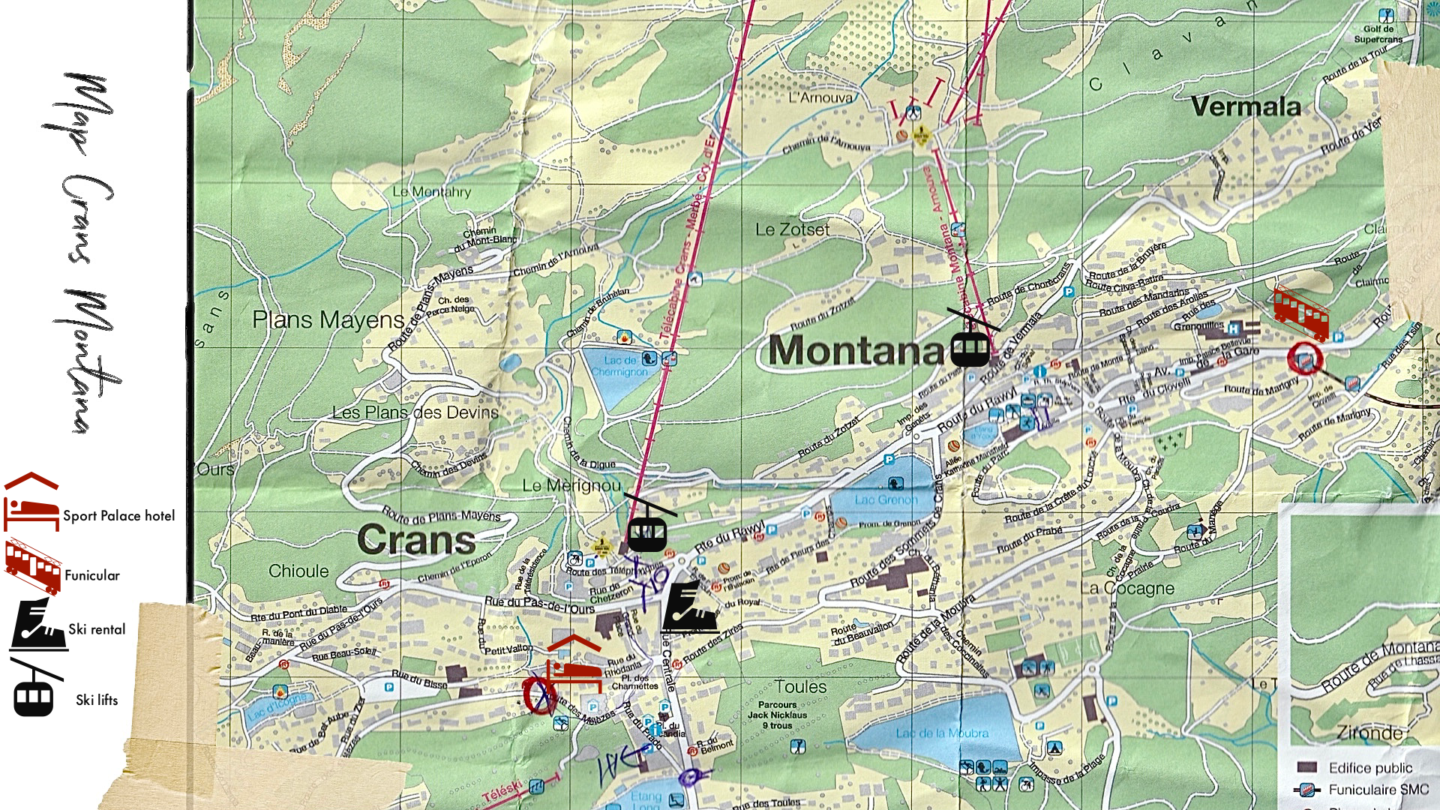 HOTEL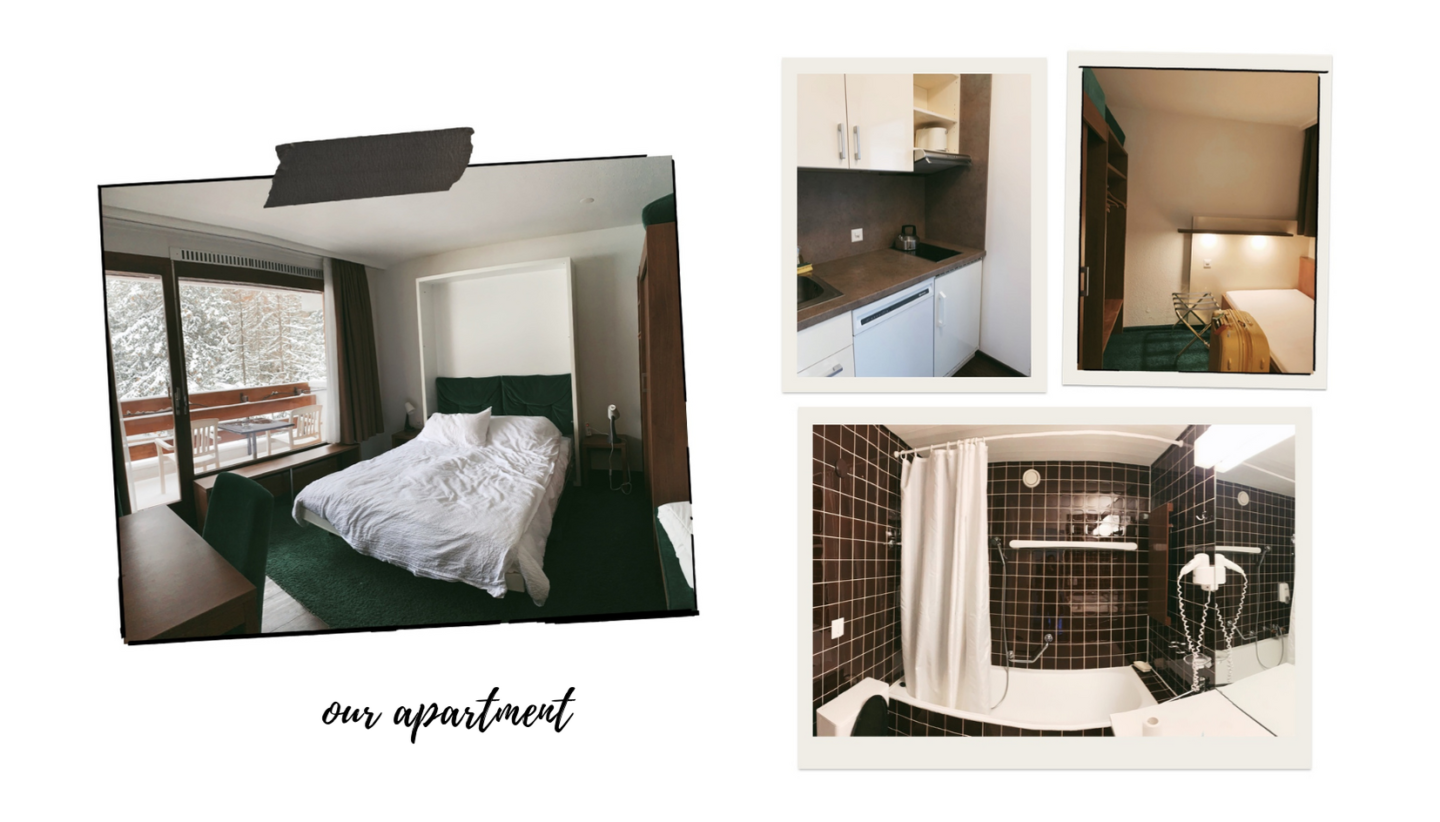 We stayed at Sport Palace a 3 stars hotel very abordable in Switzerland.
Normally you may know in Switzerland, everything is quite expensive including hotels.
We found a cute studio in the center of the town that we booked by phone directly cause it was the last one and the price was very affordable (460€ for a week).
Once we checked in, the receptionist very kind upgraded us for a 1 bedroom apartment. It includes 1 bedroom with balcony, a kitchenette, 2 bathrooms and 1 dressing room where there's also a bed for an extra person.
Book your room hotel > SPORT PALACE
SKI LOCATION
The more days you rent the ski equipment, the less it will cost you money!
After comparing different shops, we recommend you Pacific Shop, it's in the center of the town, you go by walk and it's closed from the ski station.
I rented the equipment (ski, shoes and ski sticks) for 2 days, I paid 83,51€ (around 90FCH) with a discount of 10% off. They do discount when you stay in a hotel in partner with the shop, so don't hesitate to tell them if your hotel works with them.
Address Pacific shop: Rue Centrale 35, 3963 Crans-Montana, Switzerland
SKI RUNS
The ski station near of our hotel is Crans, it goes up to Merbé and Cry D'Er.
The formula for one day is 89FCH but if you buy it directly from the cashier of the station. You can buy it also online but I don't recommend it, because if you change your mind you can't cancel or postpone the day. Also, you have to book consecutive days and it's not refundable and exchangeable.
The better is to buy from the receptionist of the hotel where you can have it for a very interesting price = 45FCH. The price is fixed and you can book it on the d-day.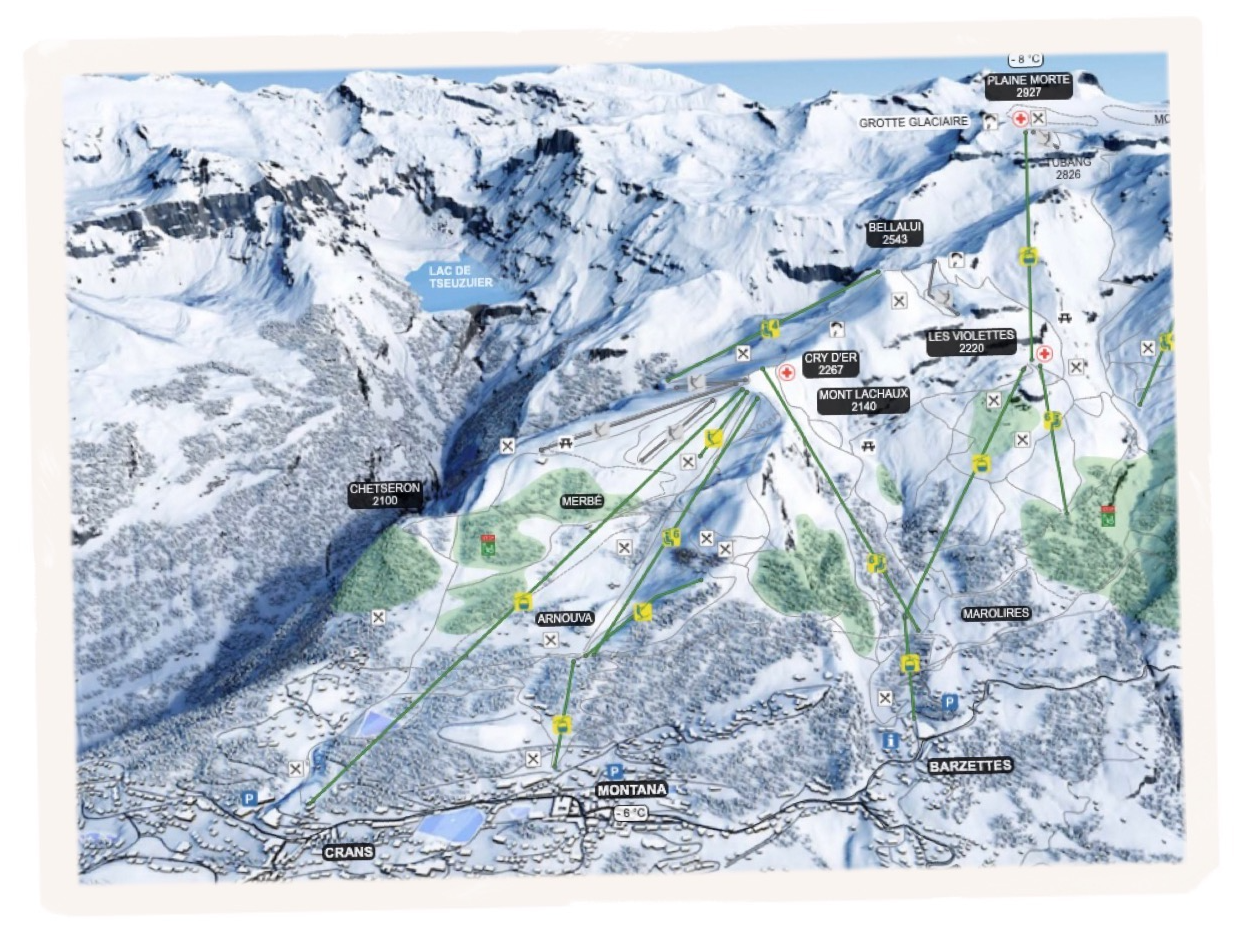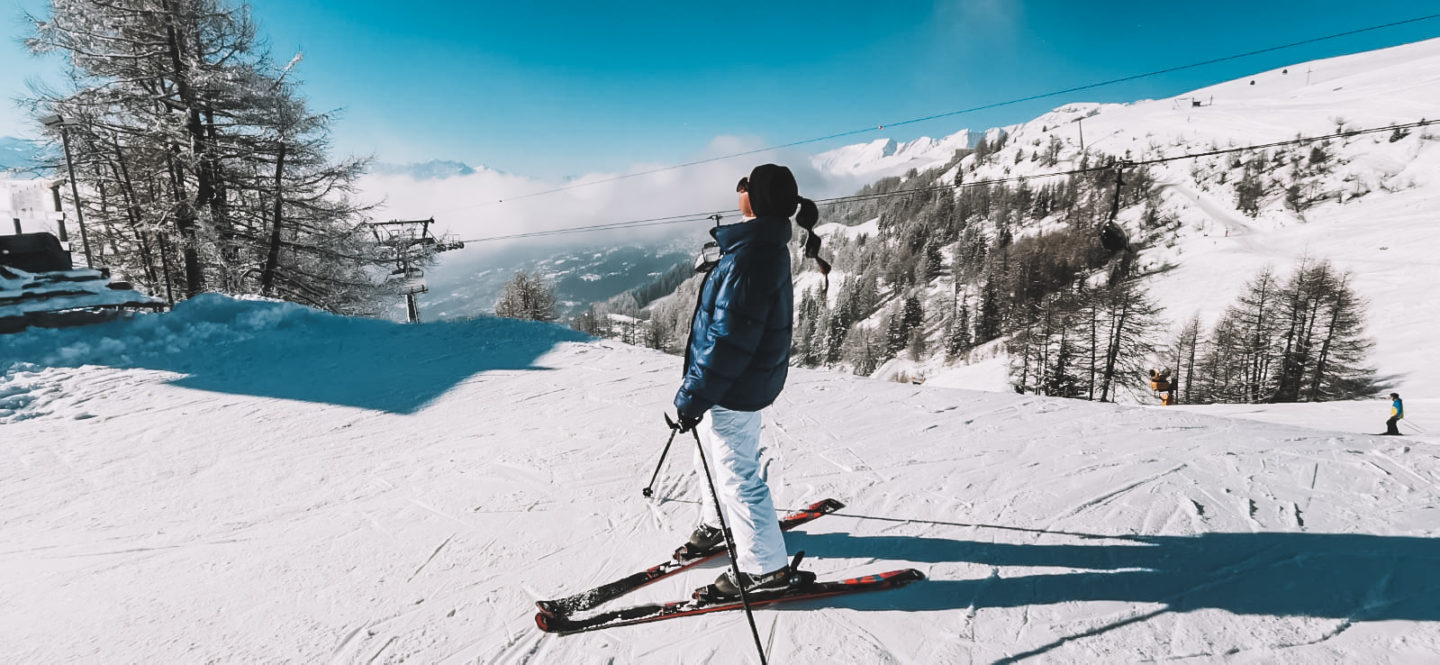 WHAT TO DO? WHERE TO VISIT?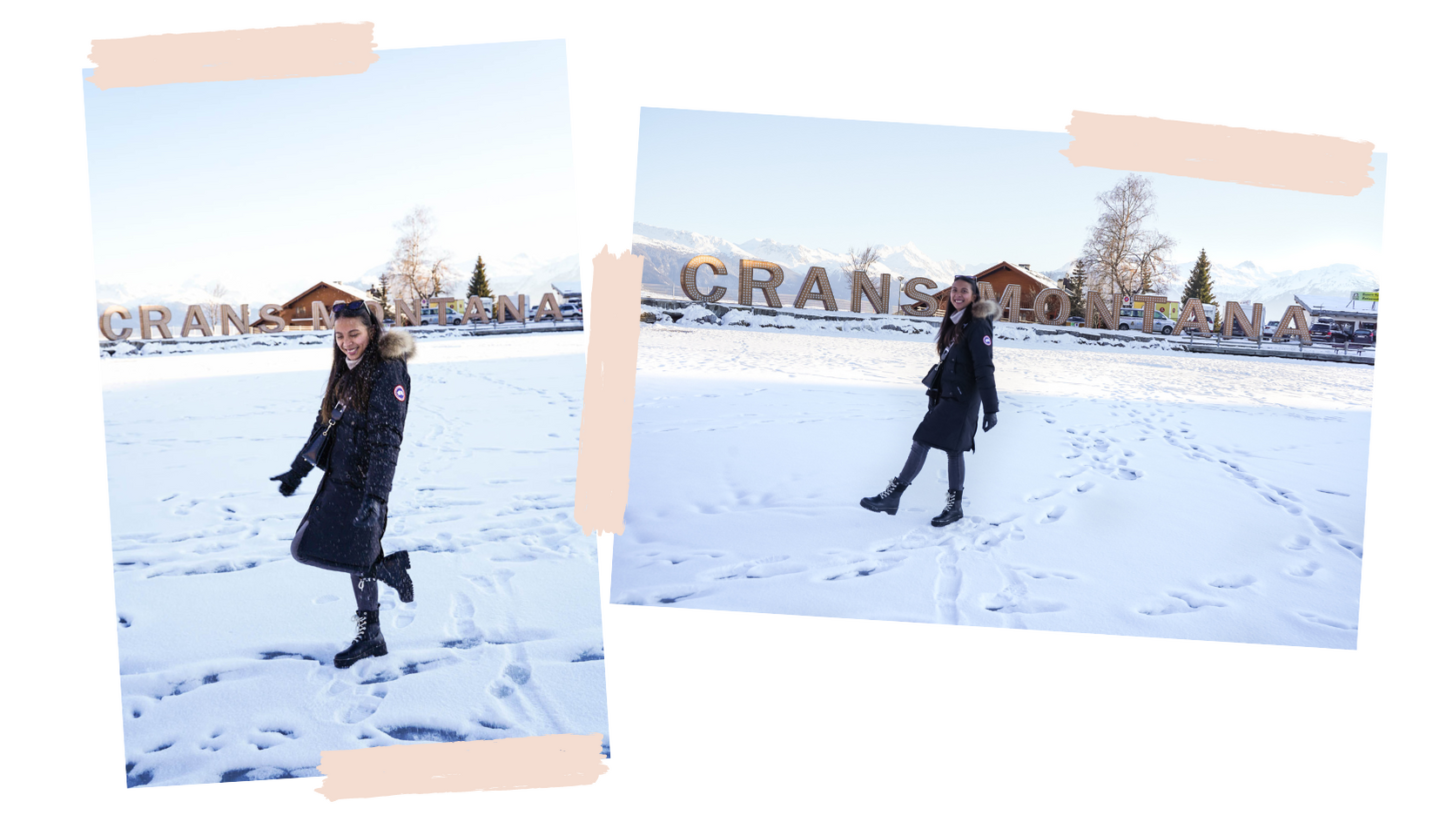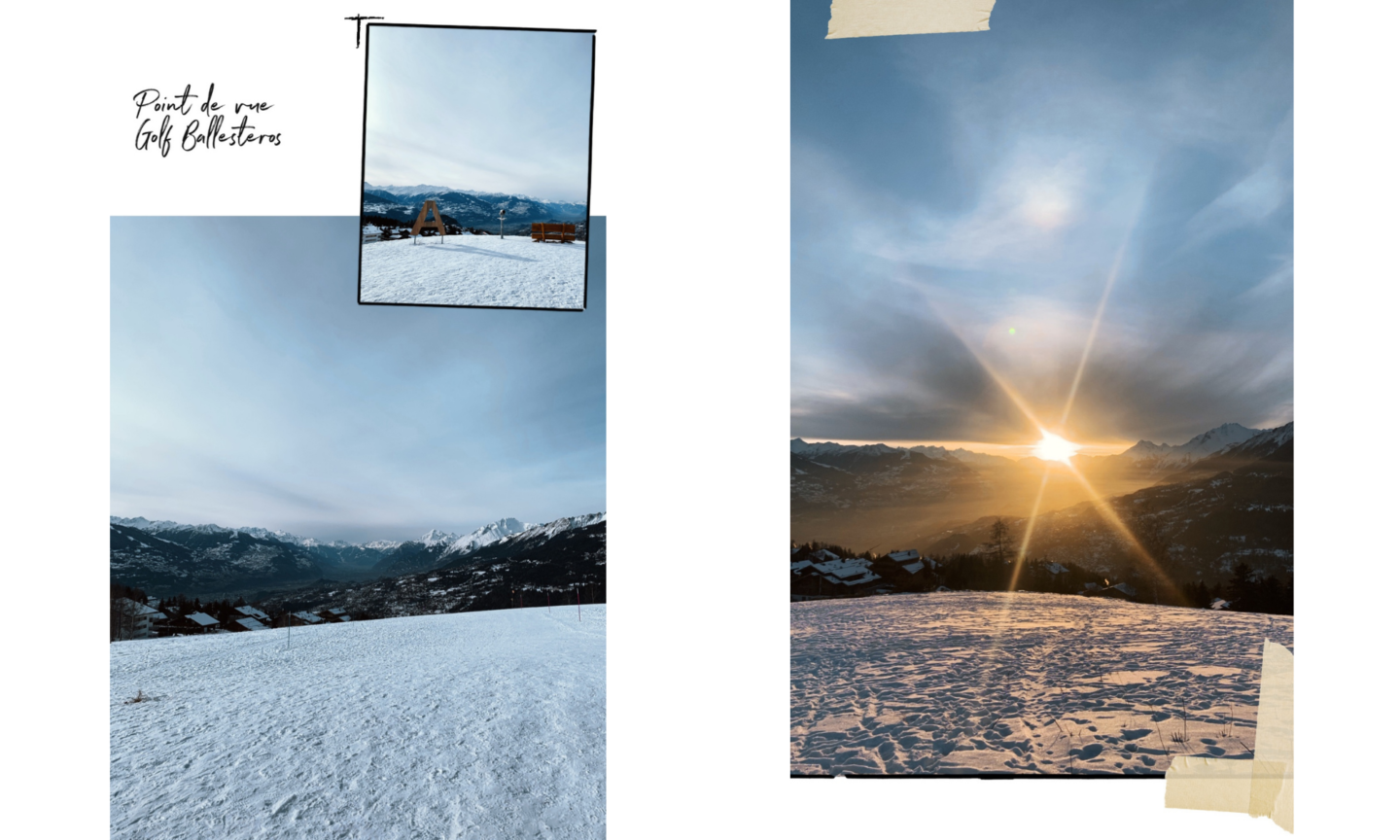 This place is great for a walk but also for children ; there's some activities for them like: ski scooter and sledding.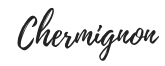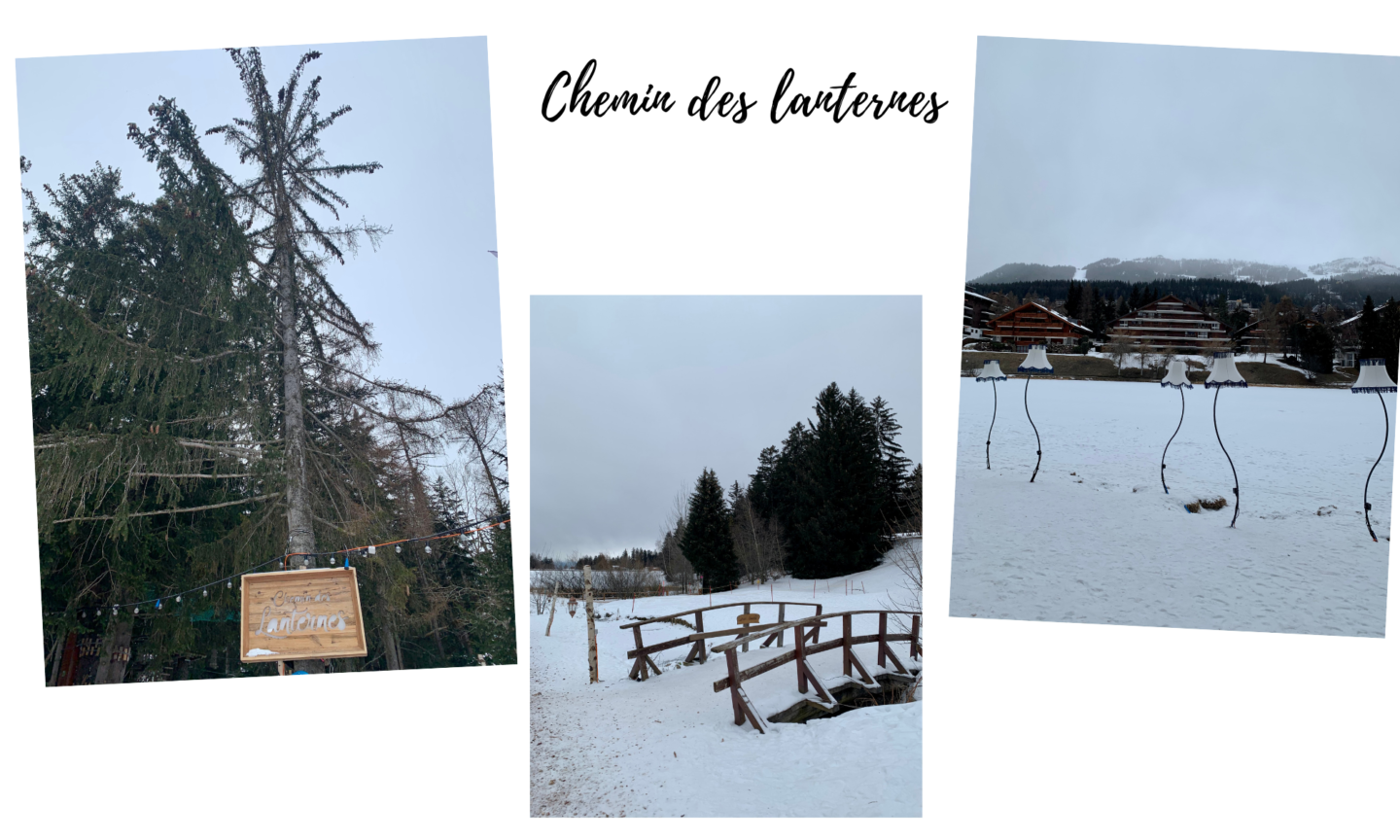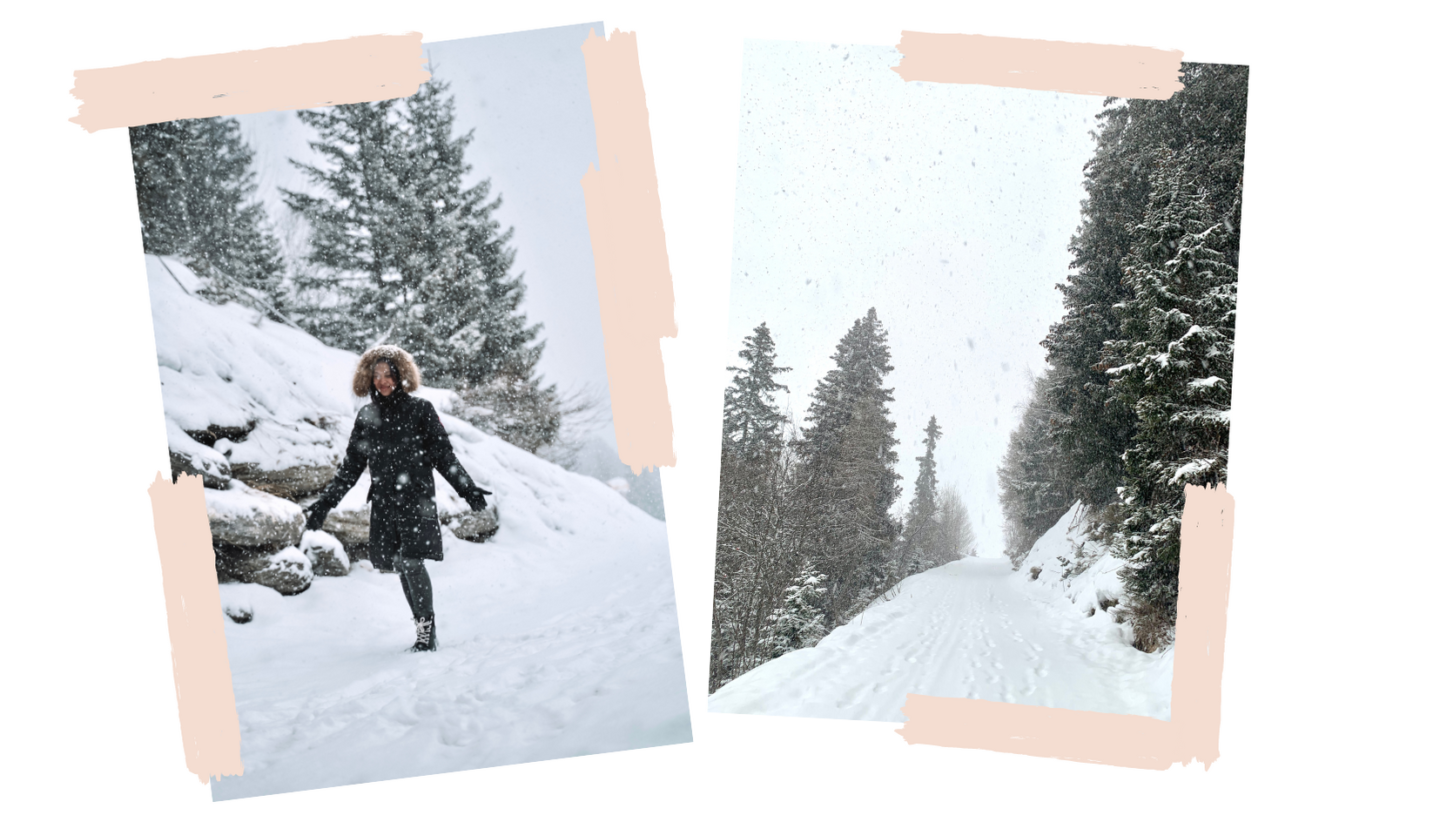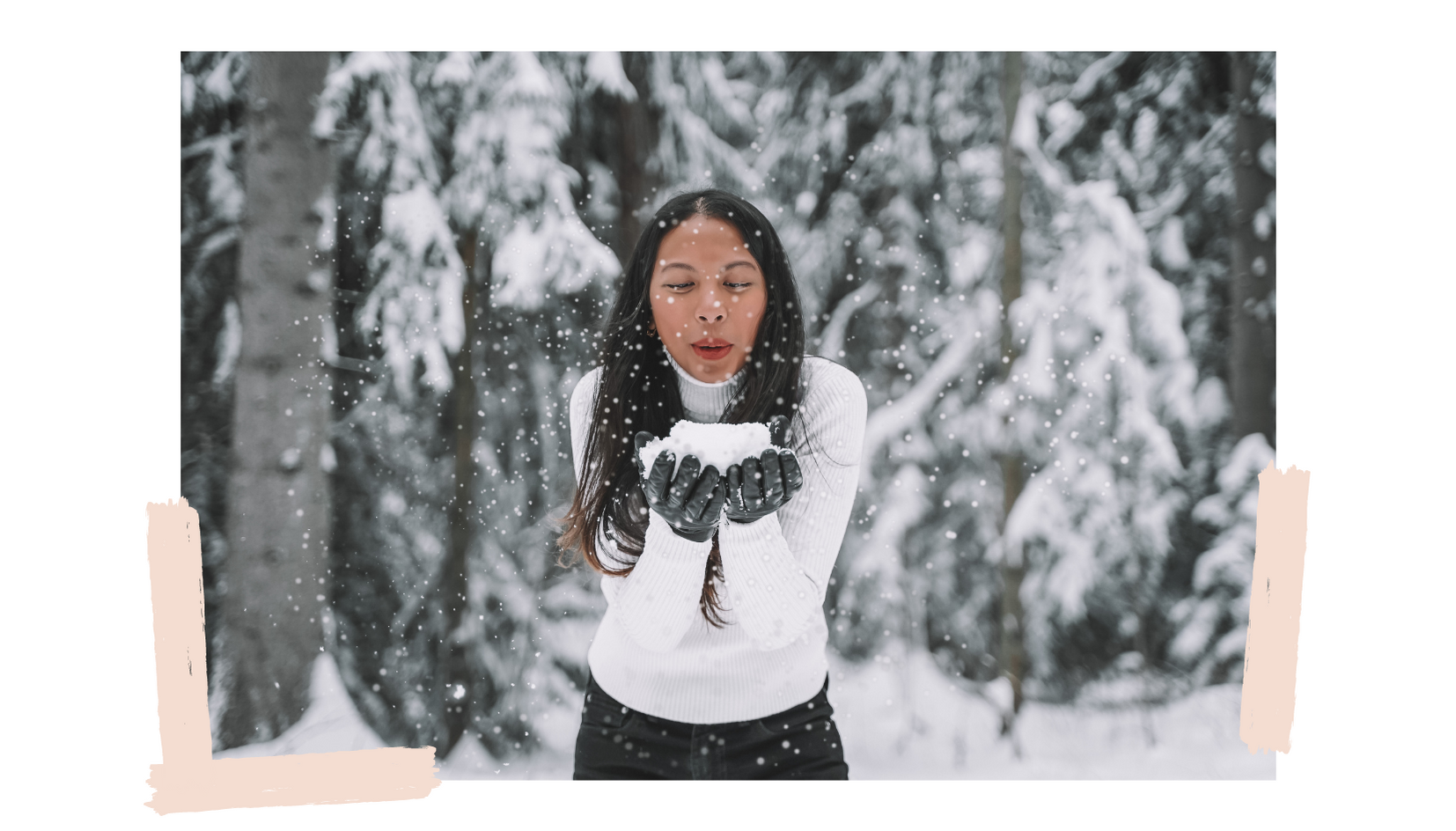 It was a great experience! The last time I went to the ski was very long time ago, so I am glad I was able to go there and discover the mountains landscapes of Switzerland.
The only thing missing was the restaurants, of course. They were closed except for taking away but it's definitely not the same ambiance, right?
But we experienced a very good fondue in the middle of the mountains, while a magical sunset offered to us. It was priceless, amazing!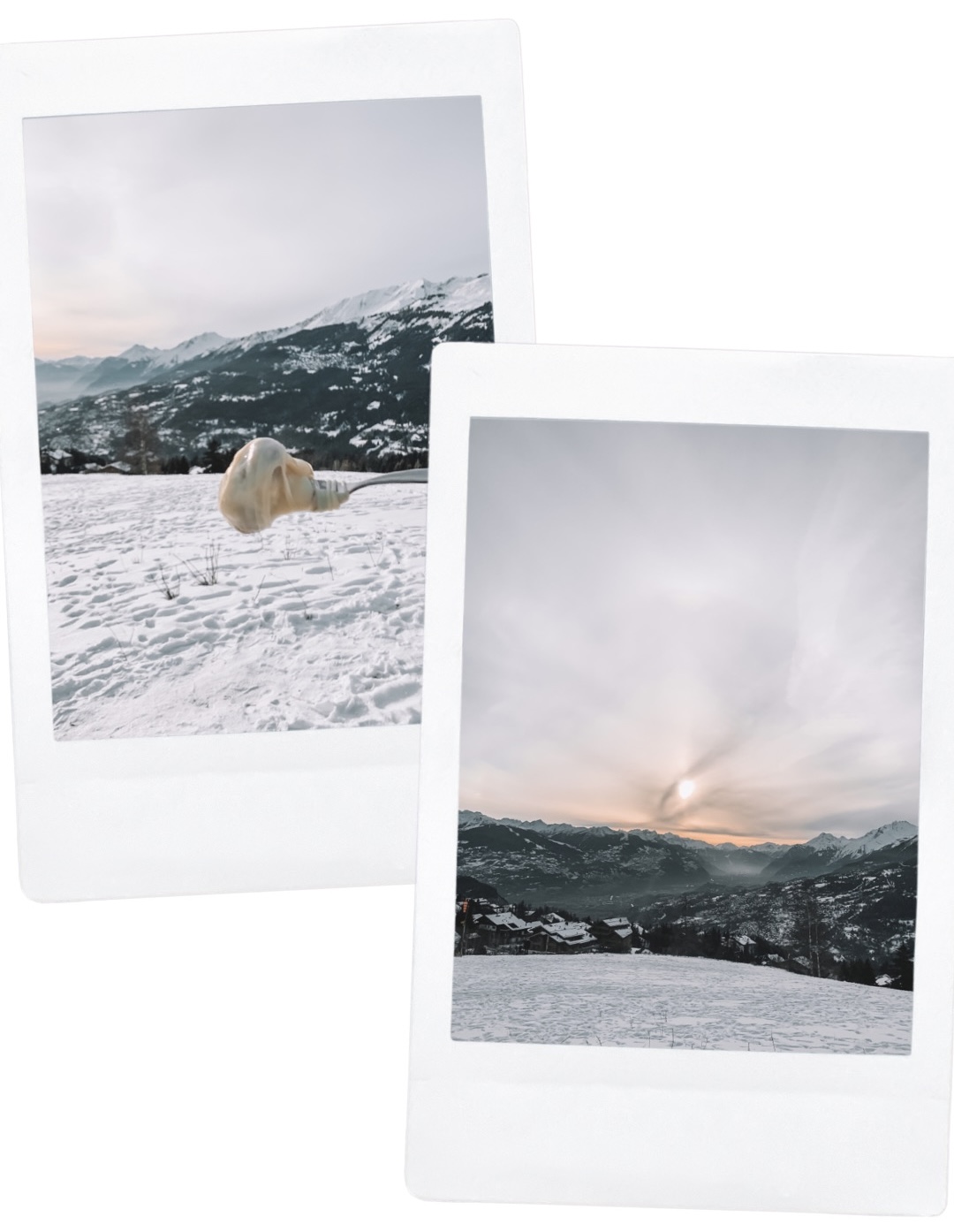 ---
Discover more of my adventures across the world, here
To watch vlogs, it's here