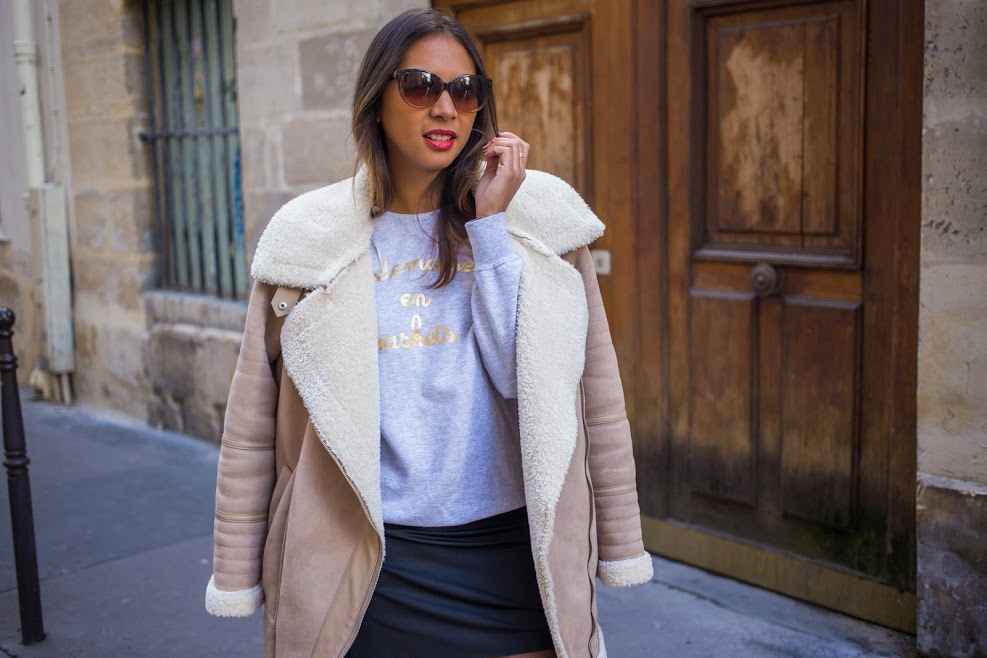 Winter is coming babes… And I've found the perfect jacket to wear this season.
It's still Fall but here in Paris the weather is awful, it's freezing a lot! (Well I might exaggerate a little bit but I am very sensitive to the cold). Shearling coats are so great because they keep you warm and the material inside is so comfortable. It's one of the essential pieces to have in your wardrobe this year. I love basic colors like this beige coat because I can literally wear it on top of any outfits. And during winter I used to wear dark colors so with this one it lighting up my whole outfit. 
***
L'hiver approche les poulettes… Et j'ai trouvé le manteau parfait à porter pour cette saison. C'est encore l'automne mais ici à Paris le temps est atroce, il fait terriblement froid ! (Bon peut-être que j'exagère un peu mais je suis très frileuse). Les manteaux en peau lainé sont superbes car ils tiennent vraiment chaud et la matière à l'intérieur est juste super agréable. Il est une des pièces essentielles à avoir dans sa garde-robe cette année. J'adore les couleurs basiques comme ce manteau beige car je peux littéralement le porter au-dessus de n'importe looks. Durant l'hiver j'ai l'habitude de porter des couleurs assez sombres donc avec ce vêtement, il illumine ma tenue.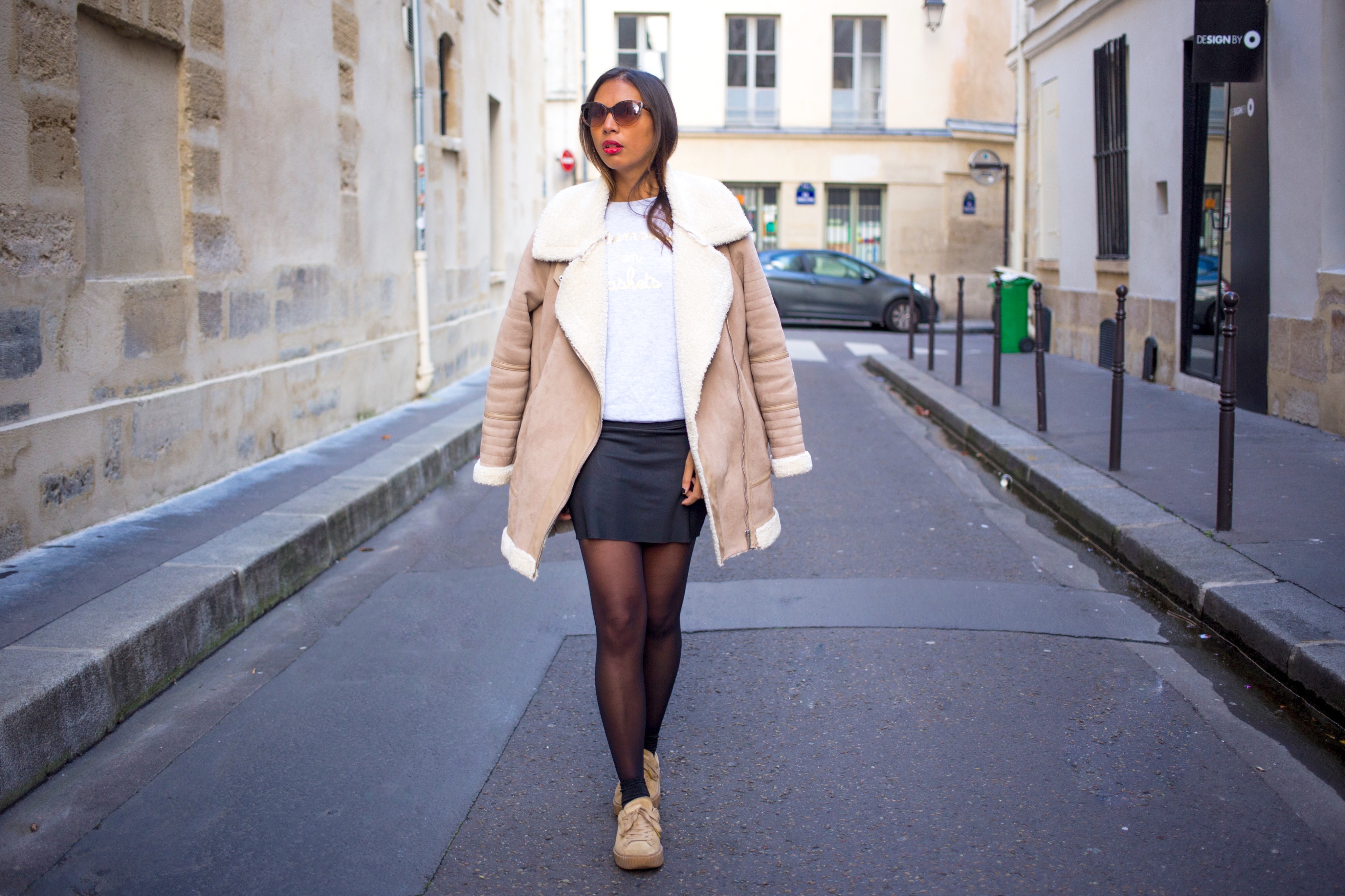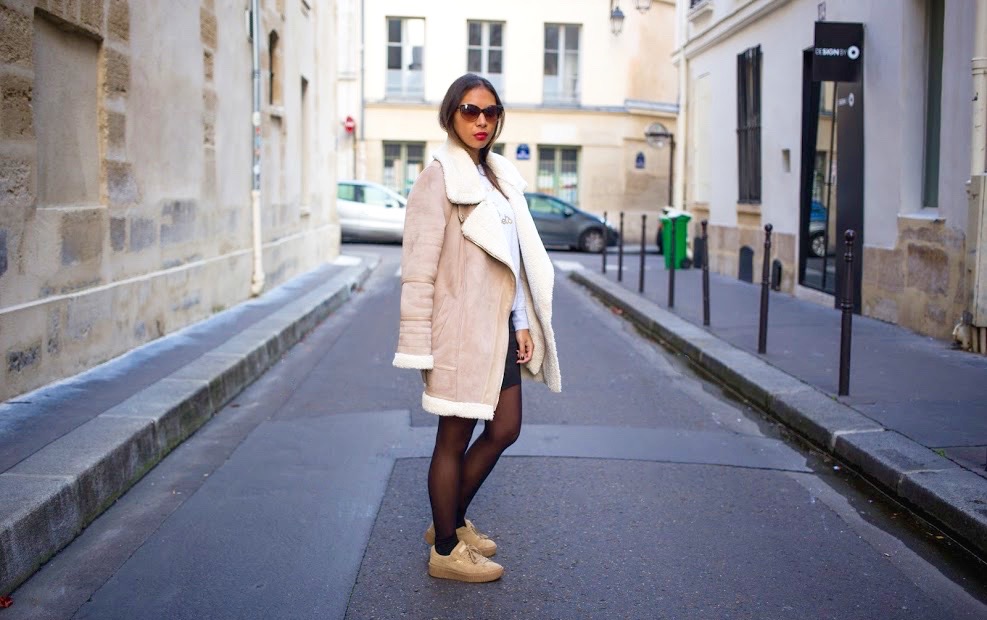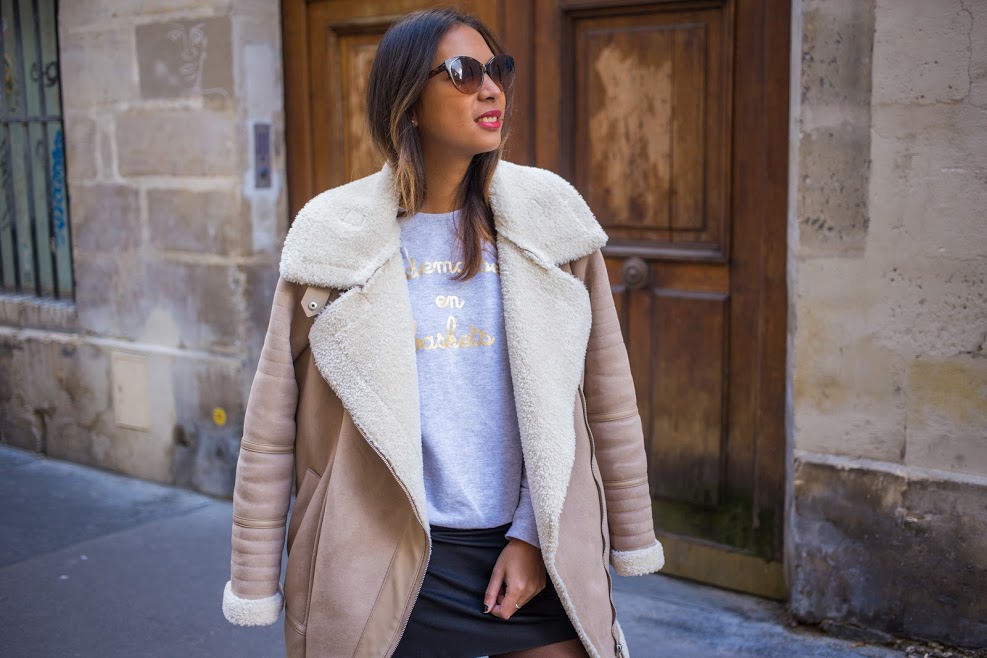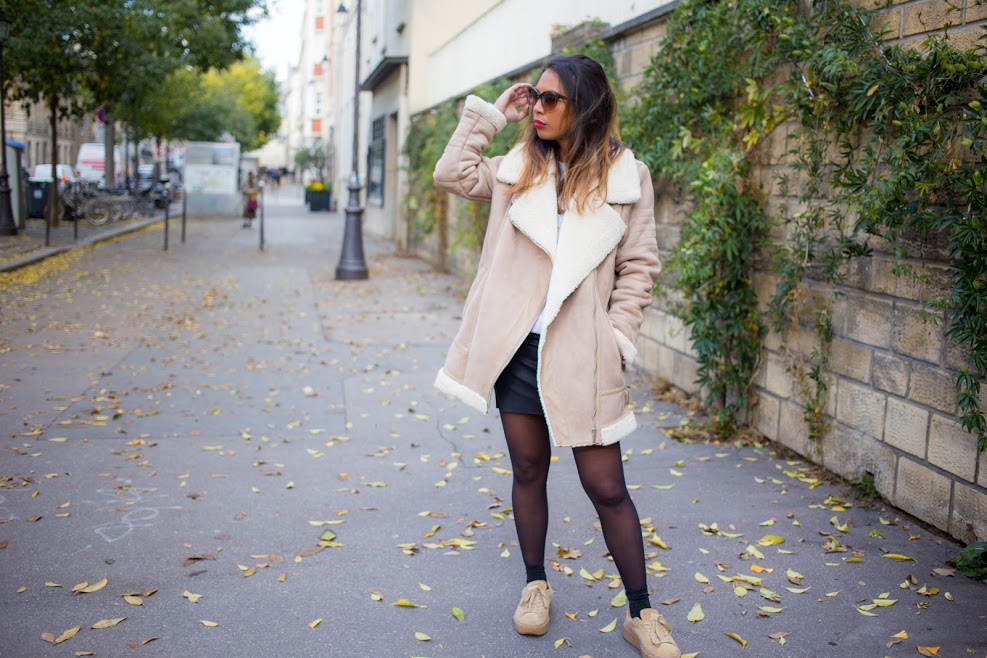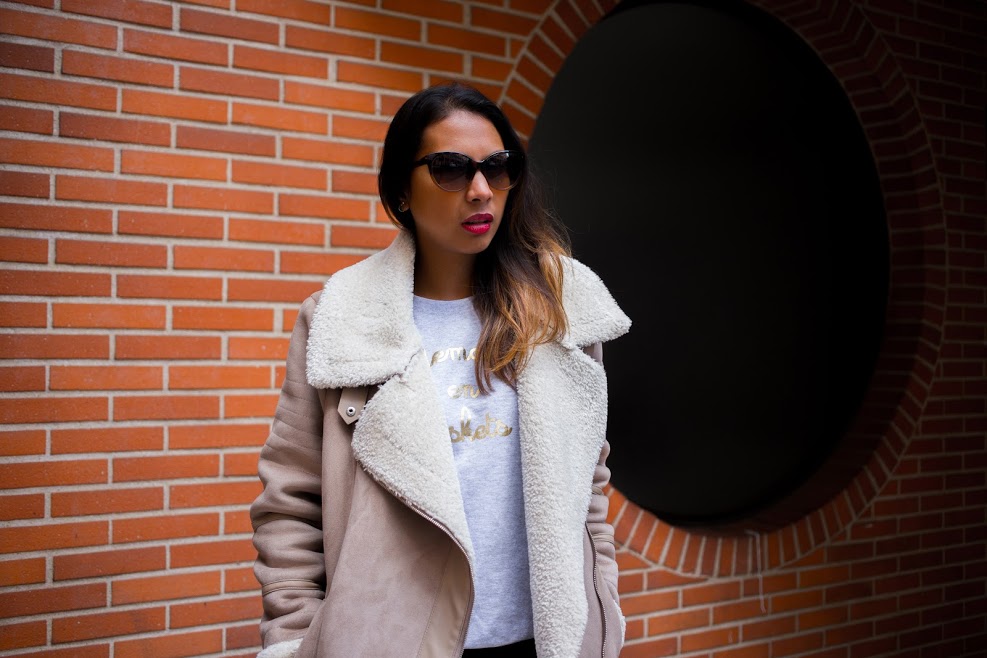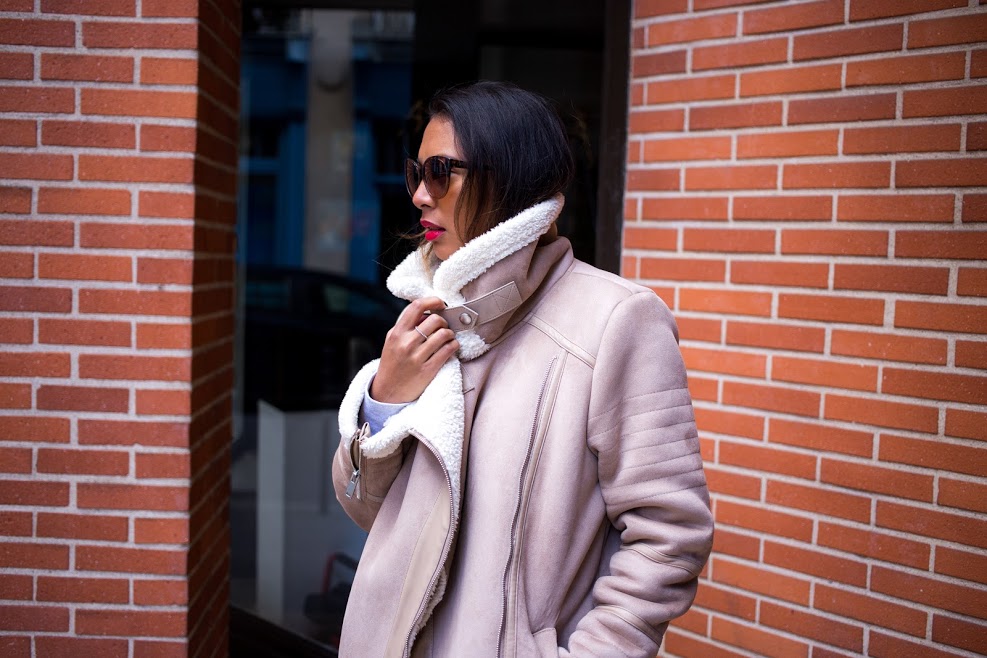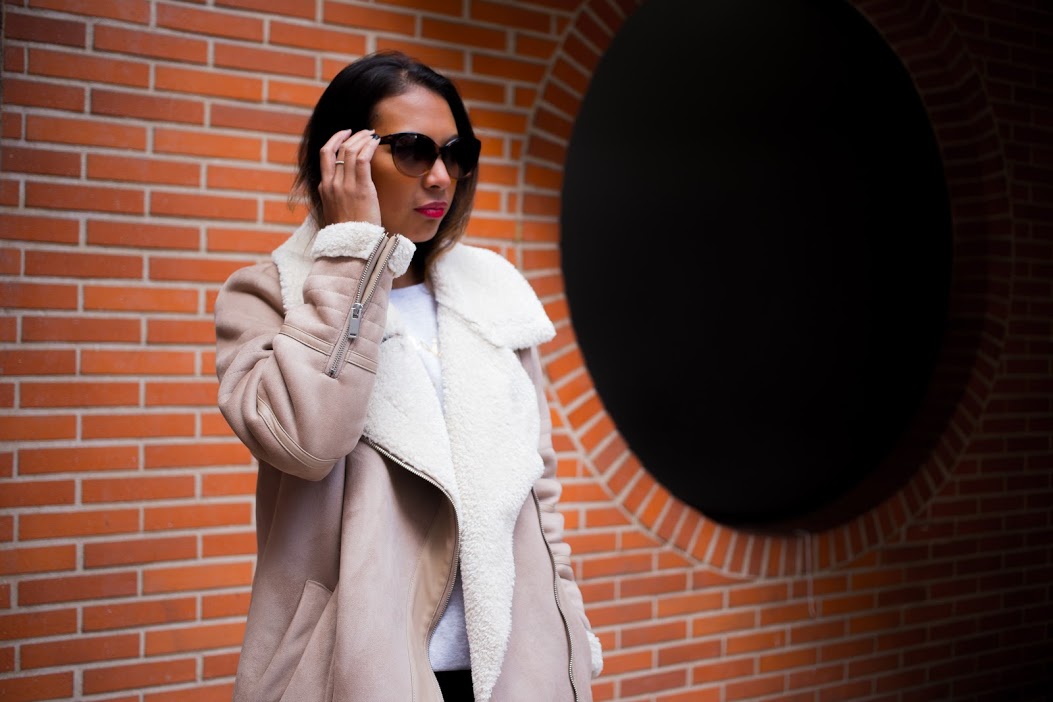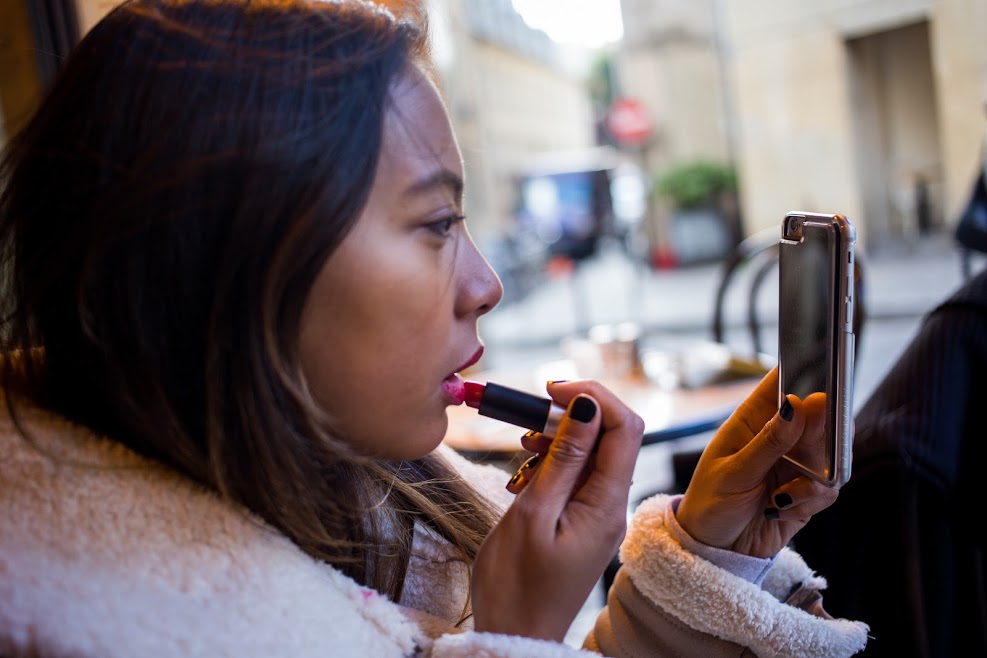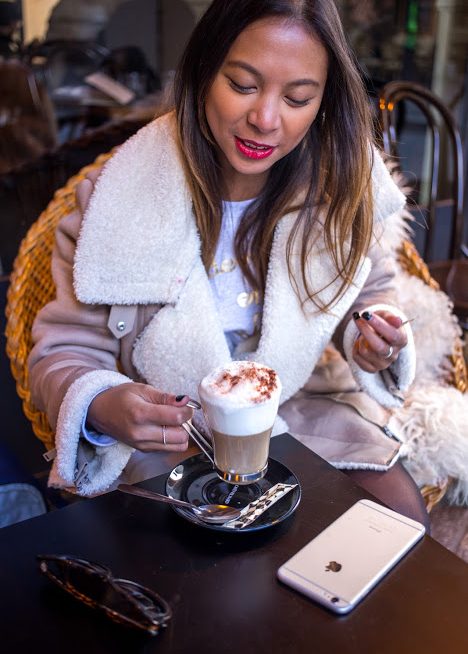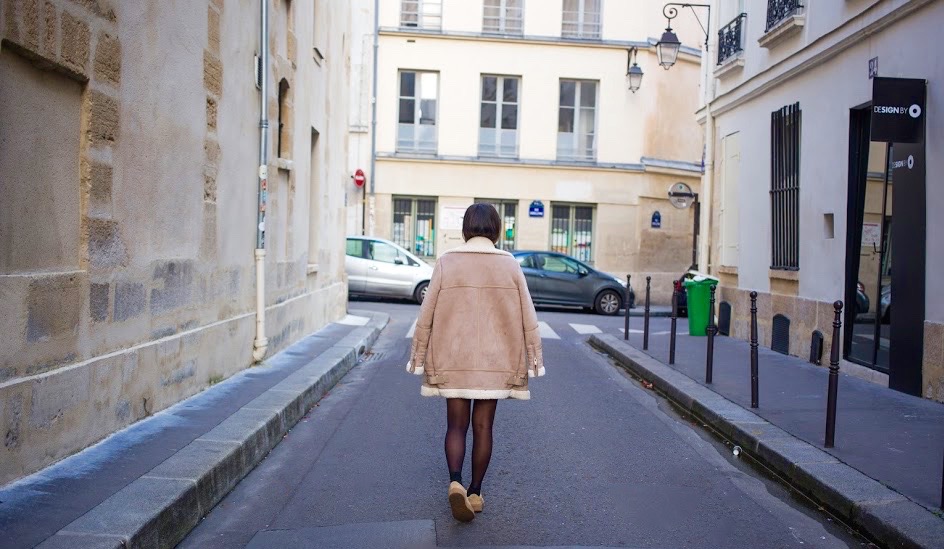 What I'm wearing/Ce que je porte : ZARA shearling coat, DE PARIS sweatshirt, AMERICAN APPAREL skirt & socks, PUMA trainers and DIANE VON FURSTENBERG sunglasses.
Pictures by P2R (Philip-Raymond Rey)
Where: Le Marais, Paris 3°.
***
SHOP MY STYLE