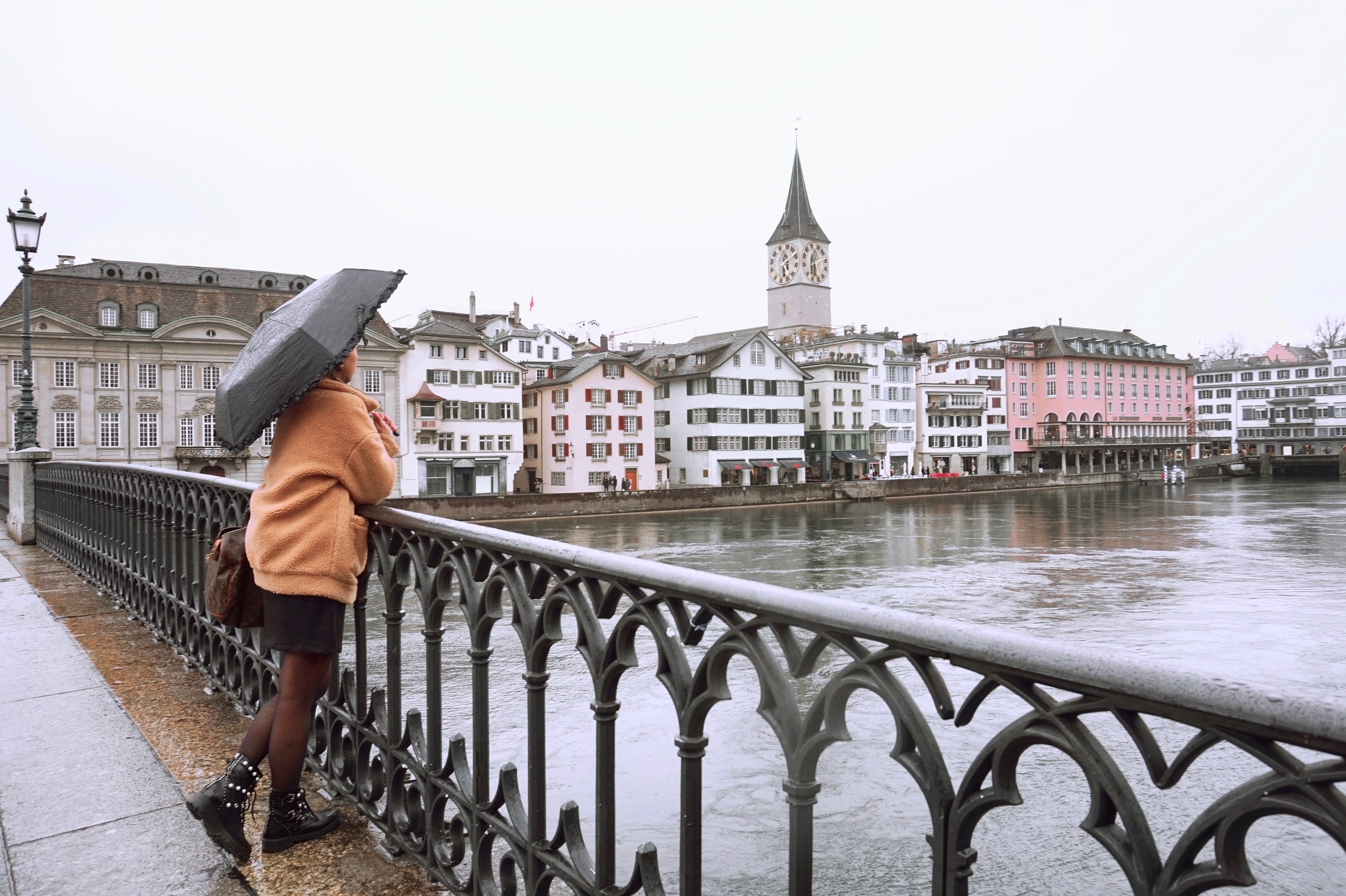 Here's my travel guide in Zürich where we spent for a weekend of 3 days. I decided to spend this moment with my mom and my godmother. I've never been to Switzerland before but I heard a lot about it – whether Geneva, Lausanne or Zürich.
And what's better than spending the Easter holidays in Switzerland, the country of chocolate! 😀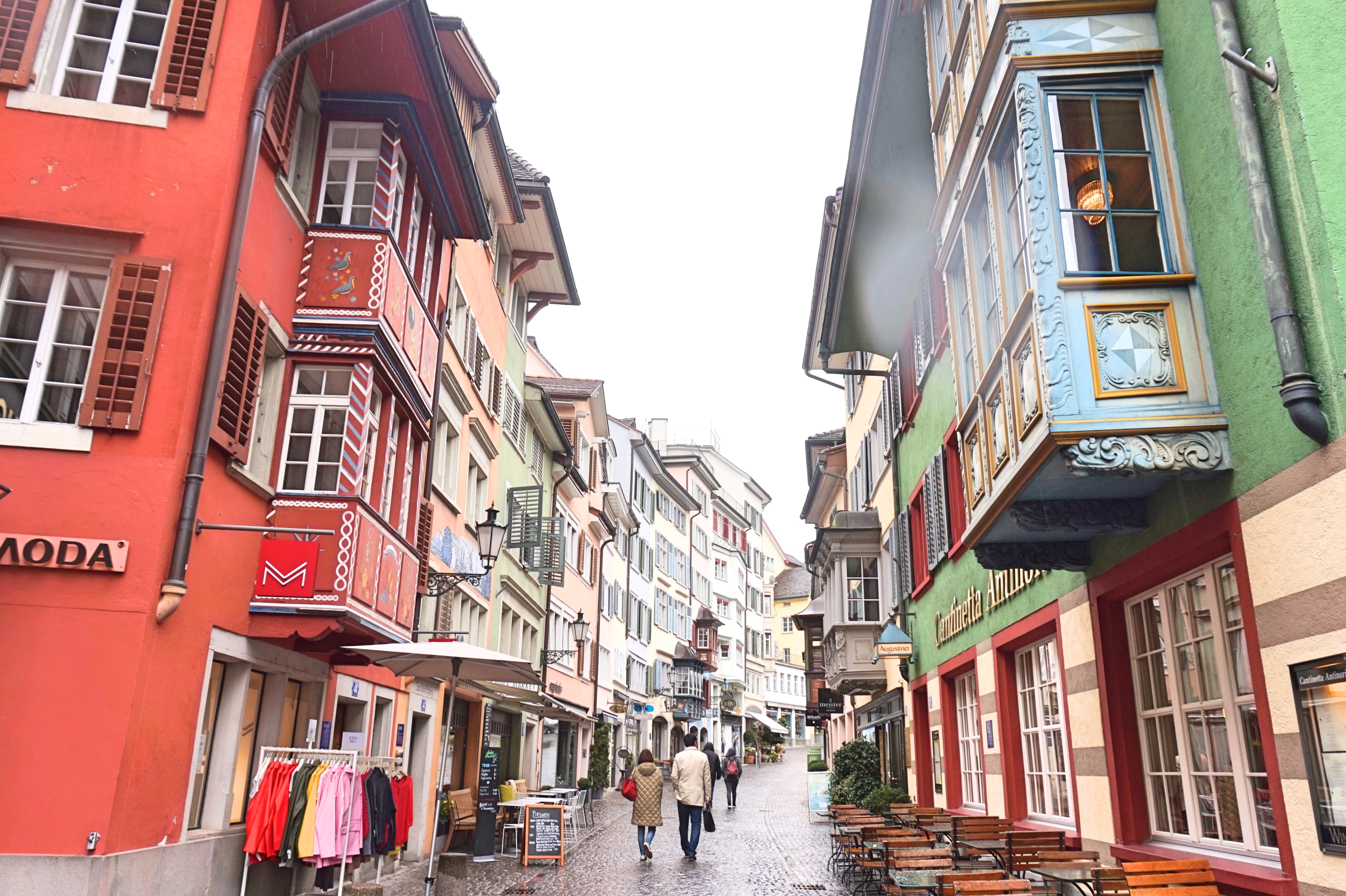 THE TRIP
We arrived in the morning in Zürich, heading to the hotel to drop off suitcases and without wasting time we left to explore the city. I managed to book in a great place just 600 m from the city center.
The cool thing about Zürich is that you can go around easier as it's a small city. The stations are pretty well served and very quick to get from point A to point B.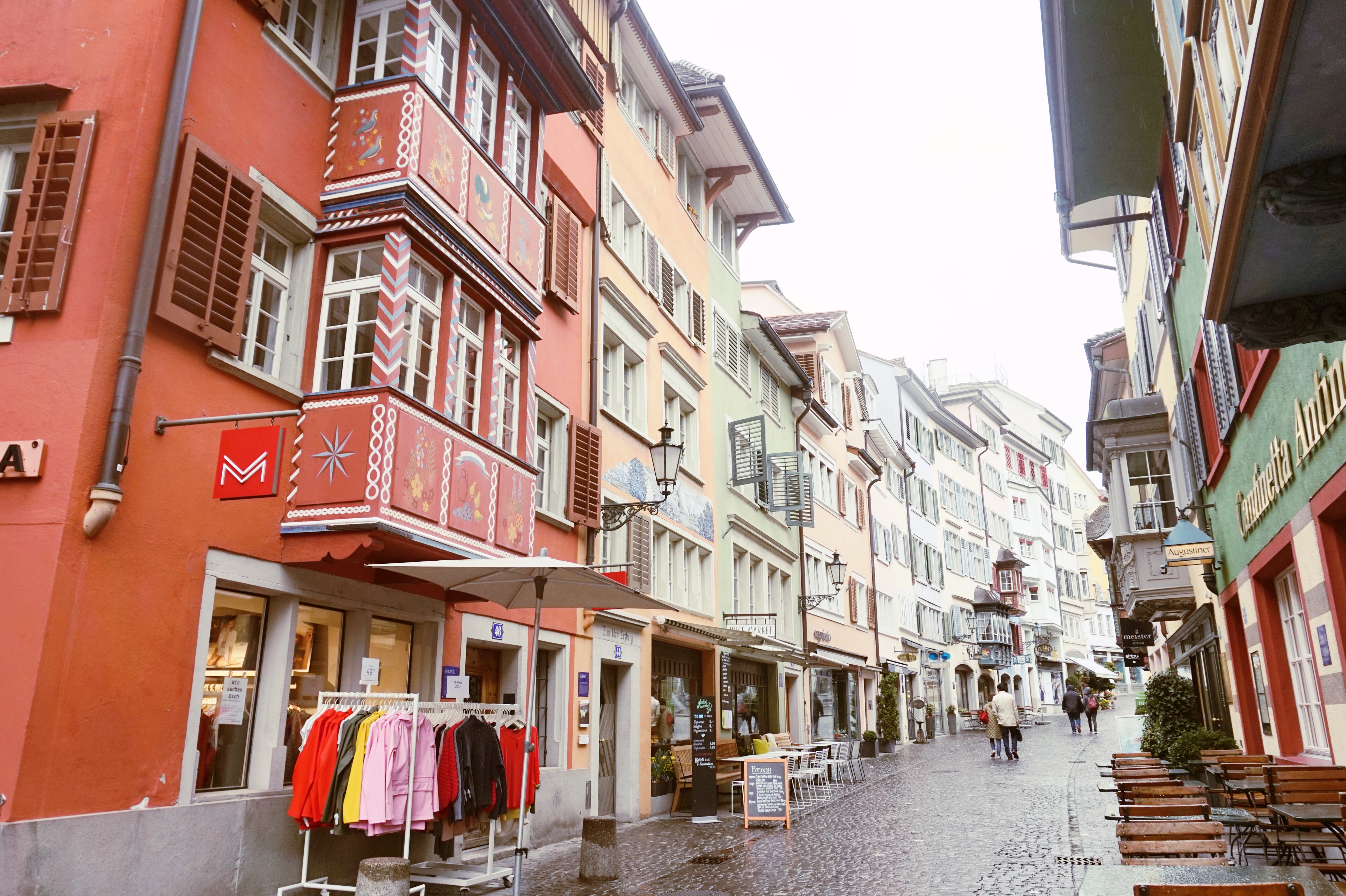 SMALL TRAVEL GUIDE OF ZÜRICH
+ WHERE TO STAY
We stayed at the B2 Boutique Hotel + Spa, a charming hotel sets in the heights in the district of Enge, not far from the city center. It has a pretty nice view of the city but the most particular thing is the spa located on the rooftop of the hotel.
To read my hotel review regarding B2 boutique hotel and spa, click here!
You'll find several nice hotel in town near the popular and trendy spots.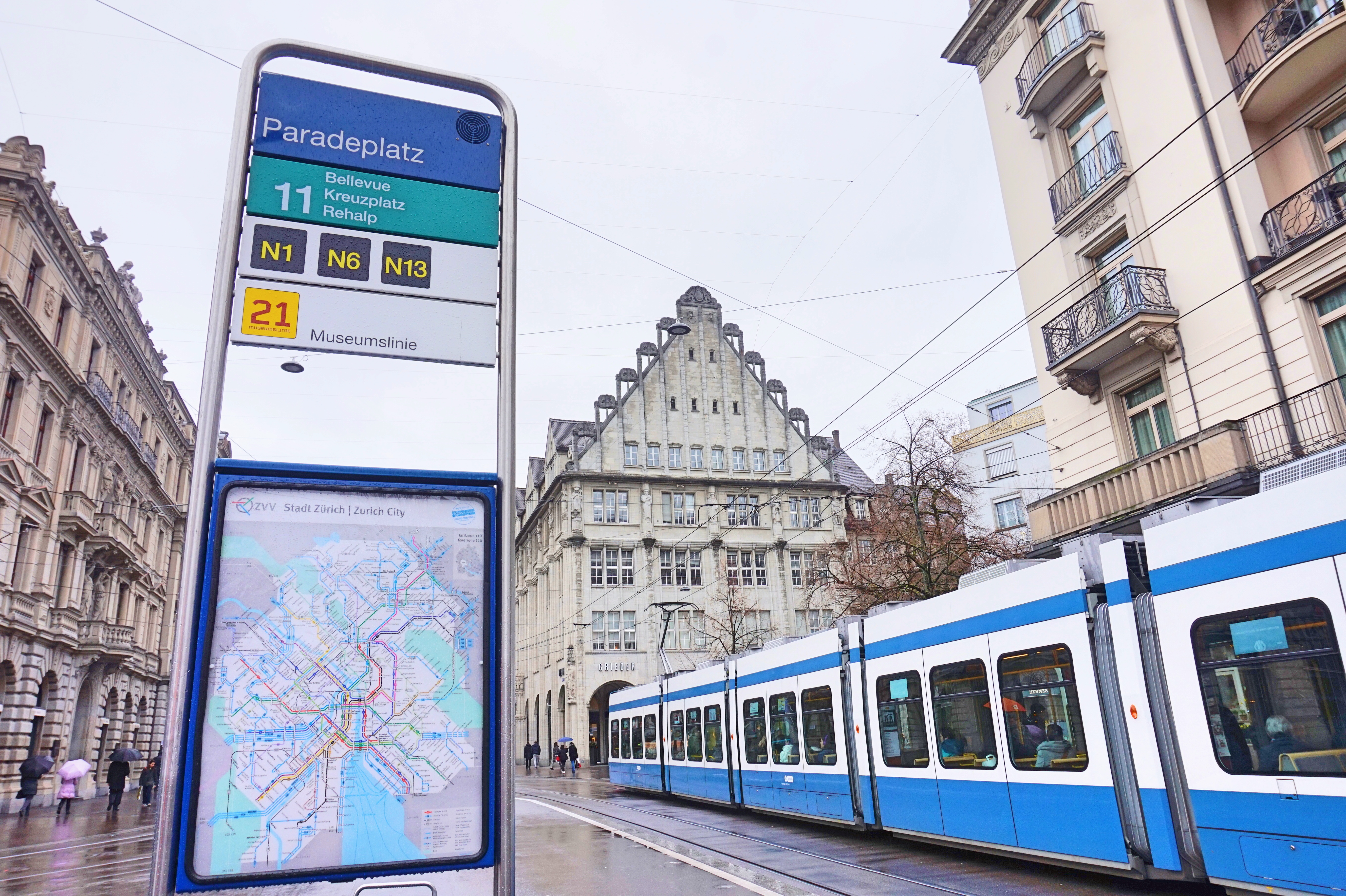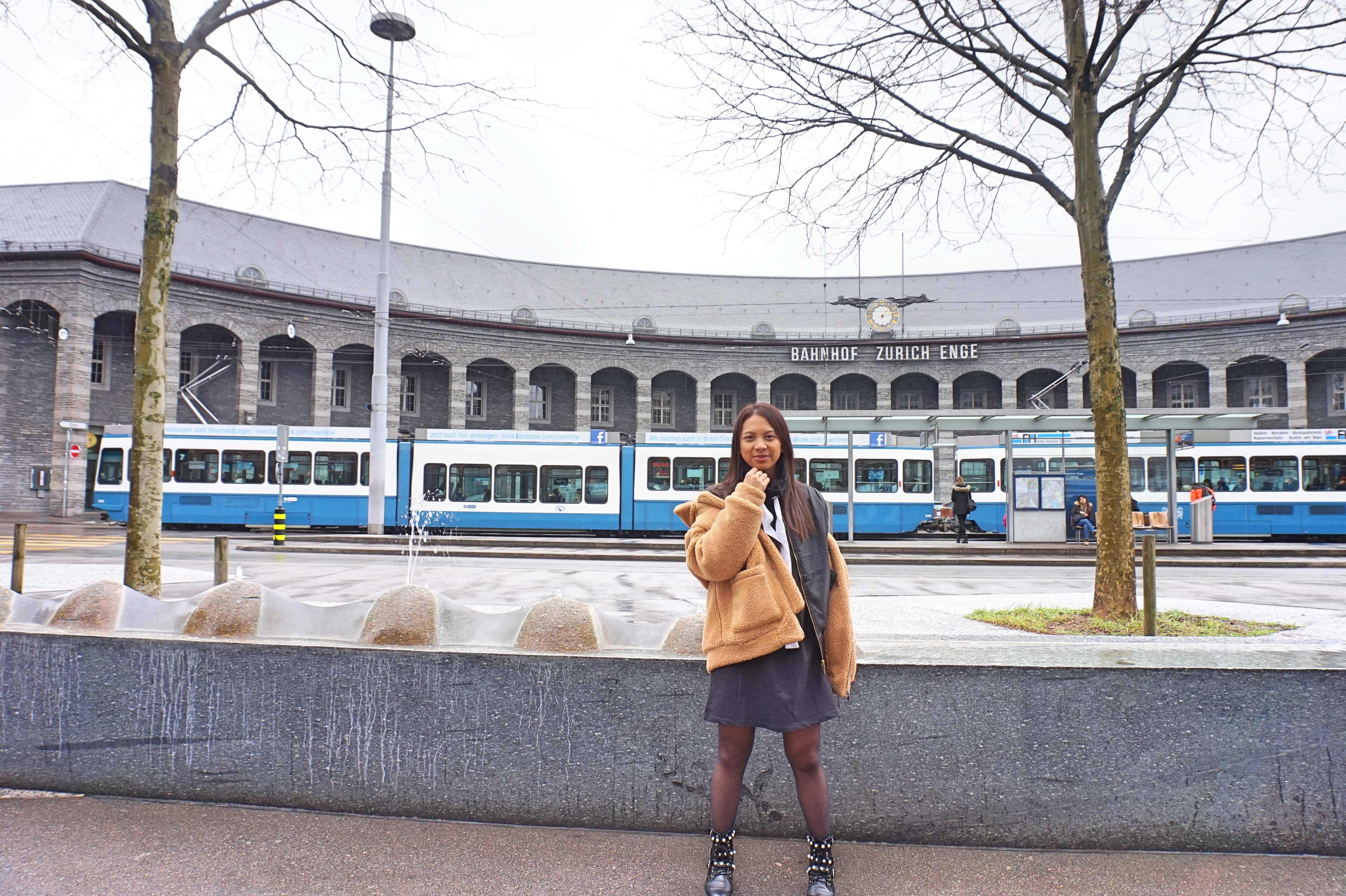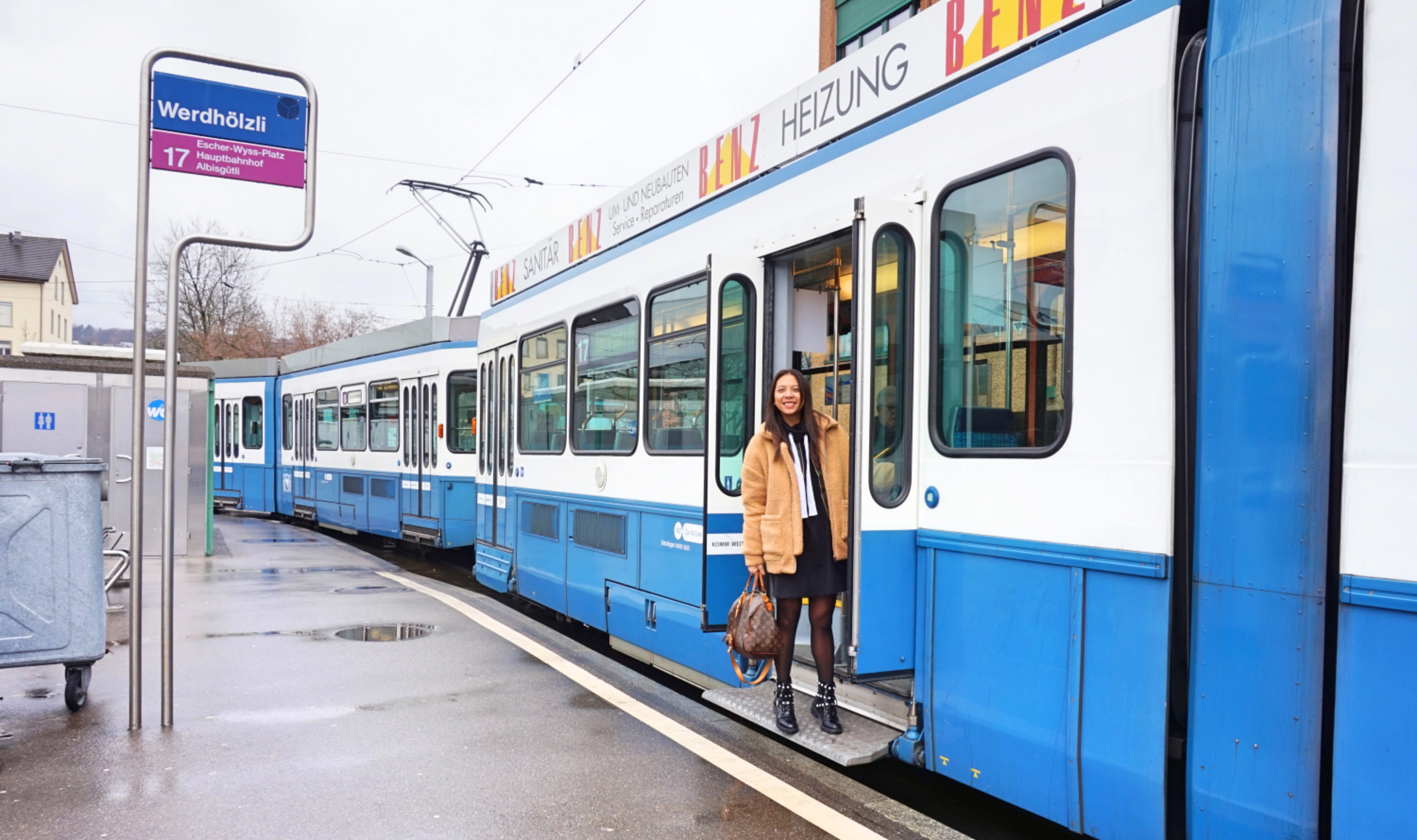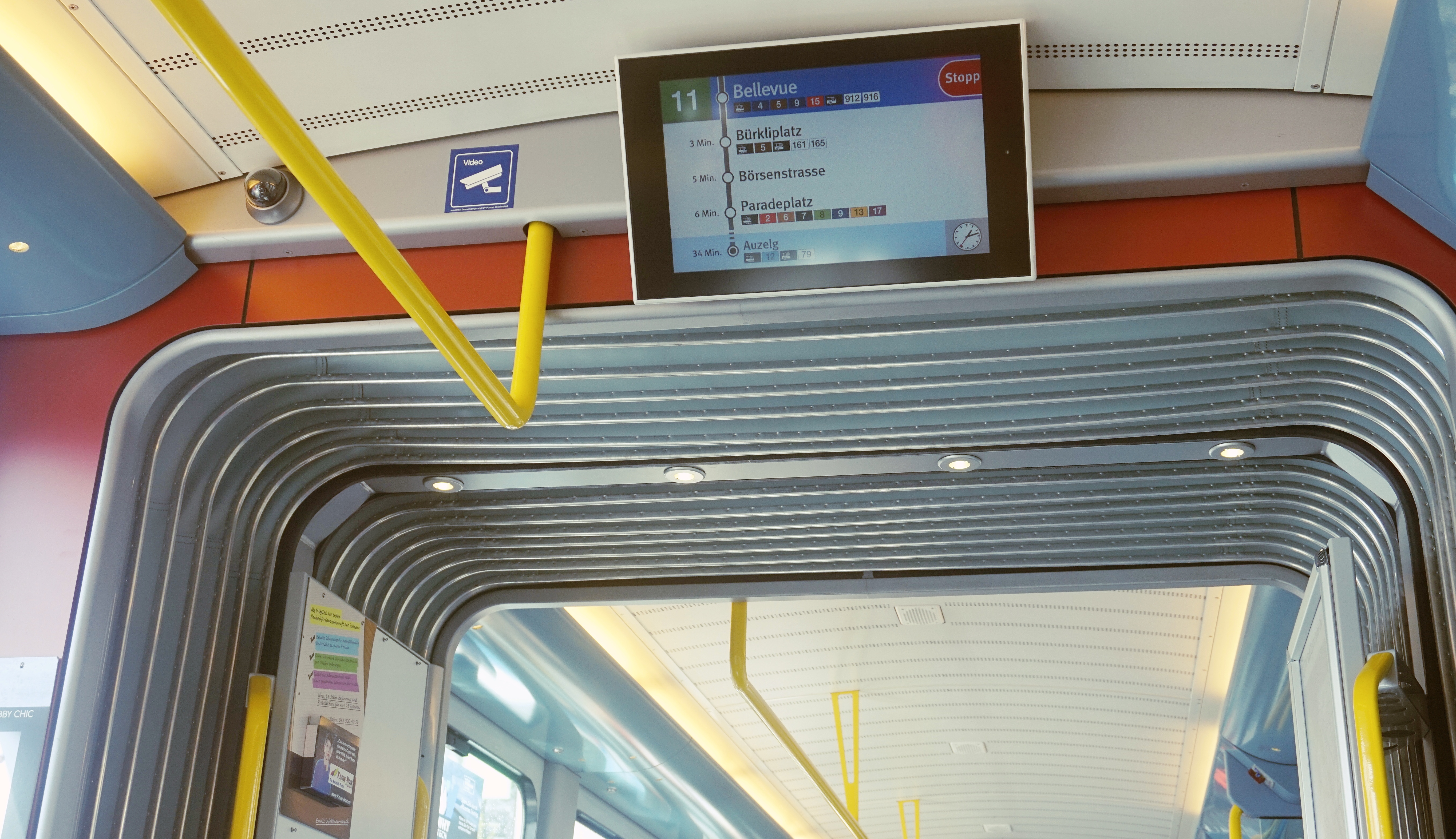 + WHAT TO VISIT
Ticket to move in the city: 8.80 CHF (which equals 7.49 EUR).
Bahnhofstrasse – this famous street where you can find all the biggest luxury stores that extend over 1,4km. But also to know that it's one of the most expensive streets in Europe!
Lindenhof – A beautiful historic square to discover in the old town of Zürich, great overlooking to the river Limmat.
St. Peter Kirche – One of the four main churches in the old town of Zürich with Baroque architecture.
Fraumünster – Church famous for its stained glass windows signed Marc Chagall and Augusto Giacometti.
Bürkliplatz – a place where you can enjoy views of the lake and the Swiss Alps
Limmatquai – by the lake enjoy walks, cafes on the terrace and small colorful shops. The restaurants are specialized in Zürich and the houses are traditional.
Niederdorf – a place for shopping and trendy restaurants / bars. In the evening, this neighborhood is hectic!
Langstrasse – another trendy and modern place! Day and night, enjoy restaurants of various cuisines and a multi-cultural atmosphere.
Zürich West – a district of gastronomy, art, design, dance, shopping and architecture. Former industrial area now become a modern district on a glamorous touch.
Uetliberg – a very popular spot! You want a breathtaking view of the city of Zürich and its surroundings? So this is the perfect place;)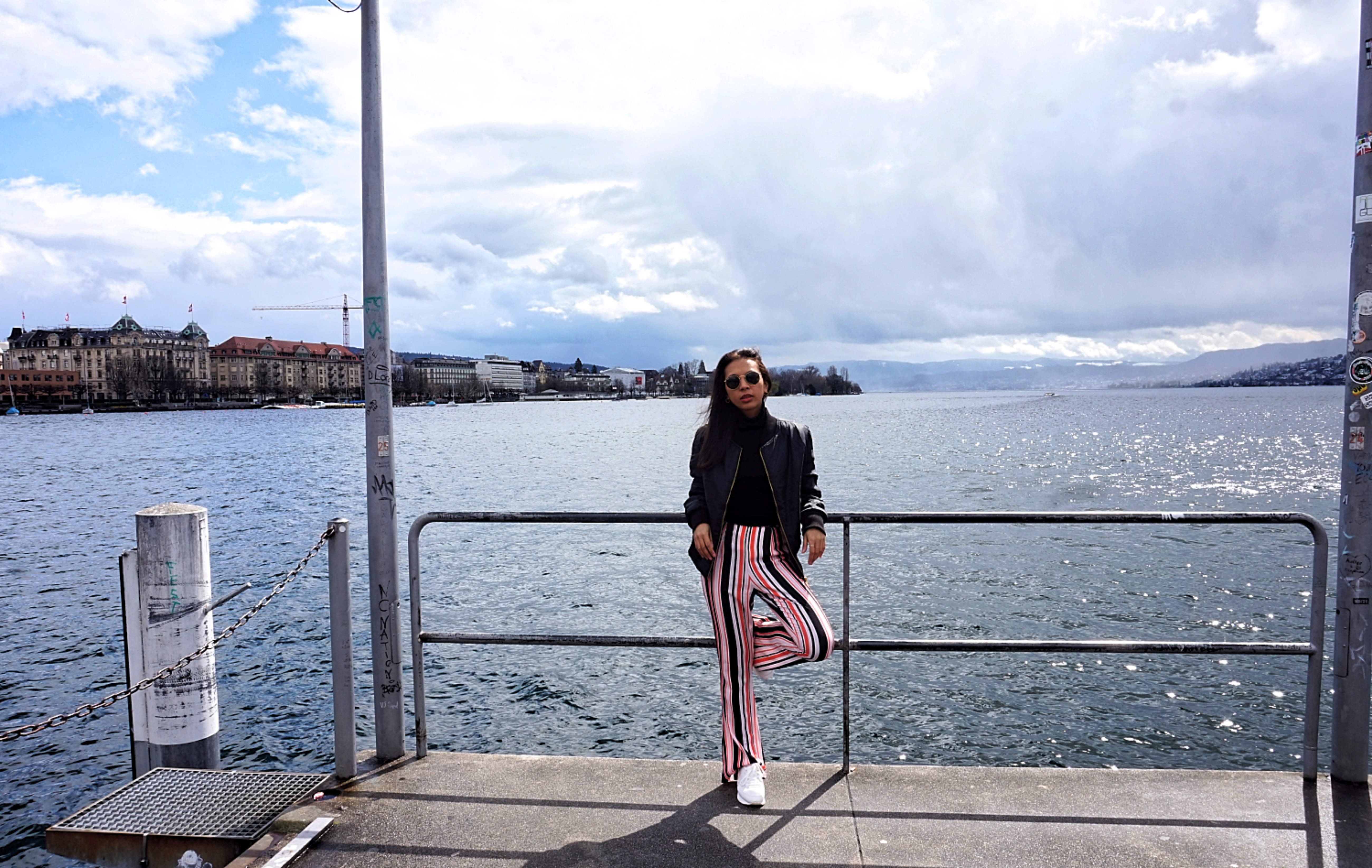 + WHERE TO EAT
Here, I introduce you a small selection that you must try!
Bank restaurant – for brunch
Korner – a good gourmet burger, homemade Swiss beef (local produce) and a selection of exquisite sauces. A very trendy atmosphere!
Babu's Bakery & Coffee House – Nice little spot where you can enjoy good coffee, breakfast / brunch, and delicious homemade pastries. One of the best instagrammable places 🙂
MY EXPERIENCE
Zürich, a city rich in history, to discover absolutely! I will say a long weekend of 3 days is enough to go around. Get ready to spend money cause being in one of the most expensive cities in the world, I can tell you that the prices are really high.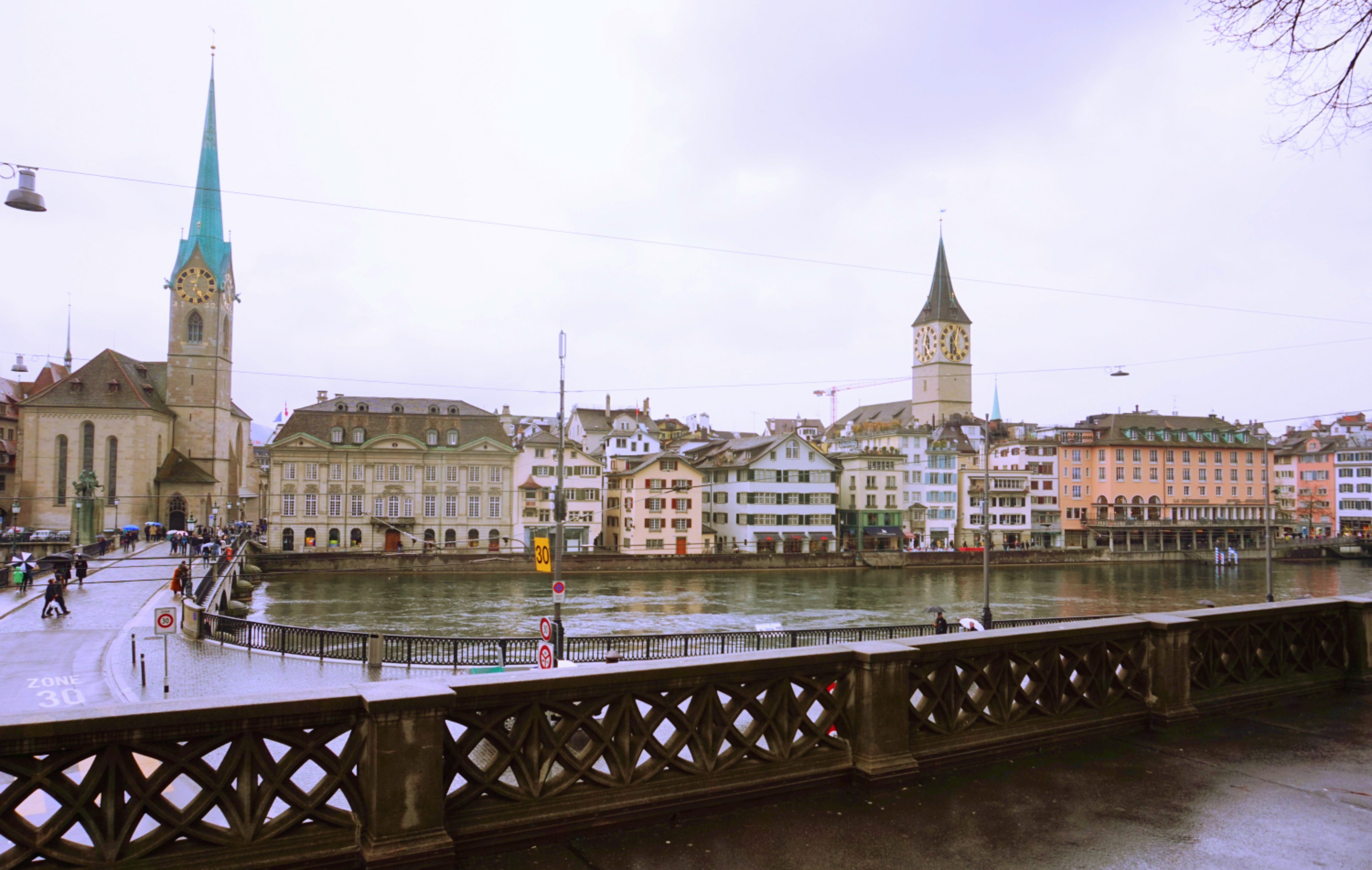 The old town is so cute with its narrow streets, and colored and historic buildings! Also, there's the lake which is a beauty!
The streets are clean (we will not compare to Paris) and very safe, either day or night. After 10pm the city is dead!
It's rather a city very relaxing and calm if you want to party this is not the best destination.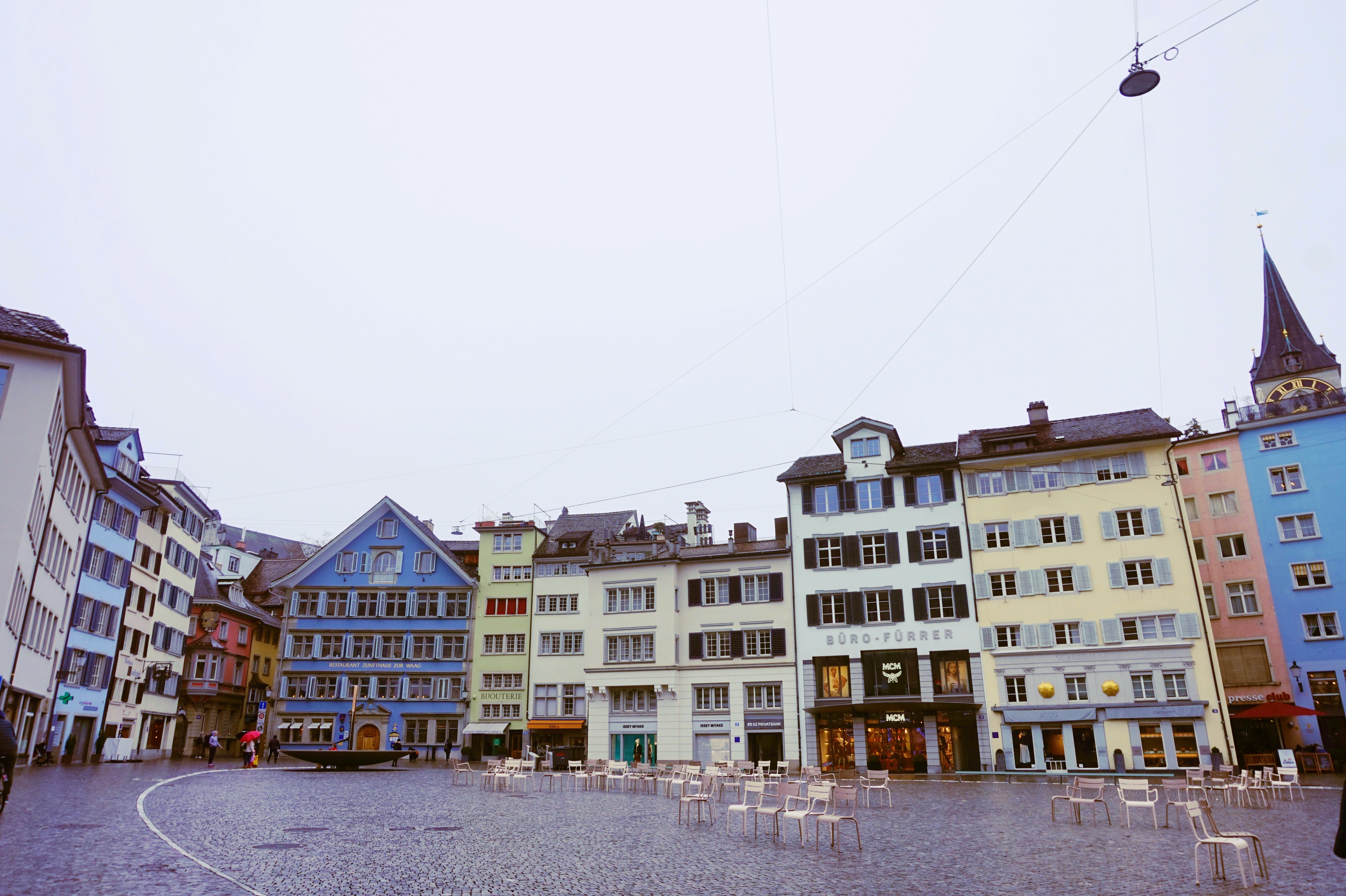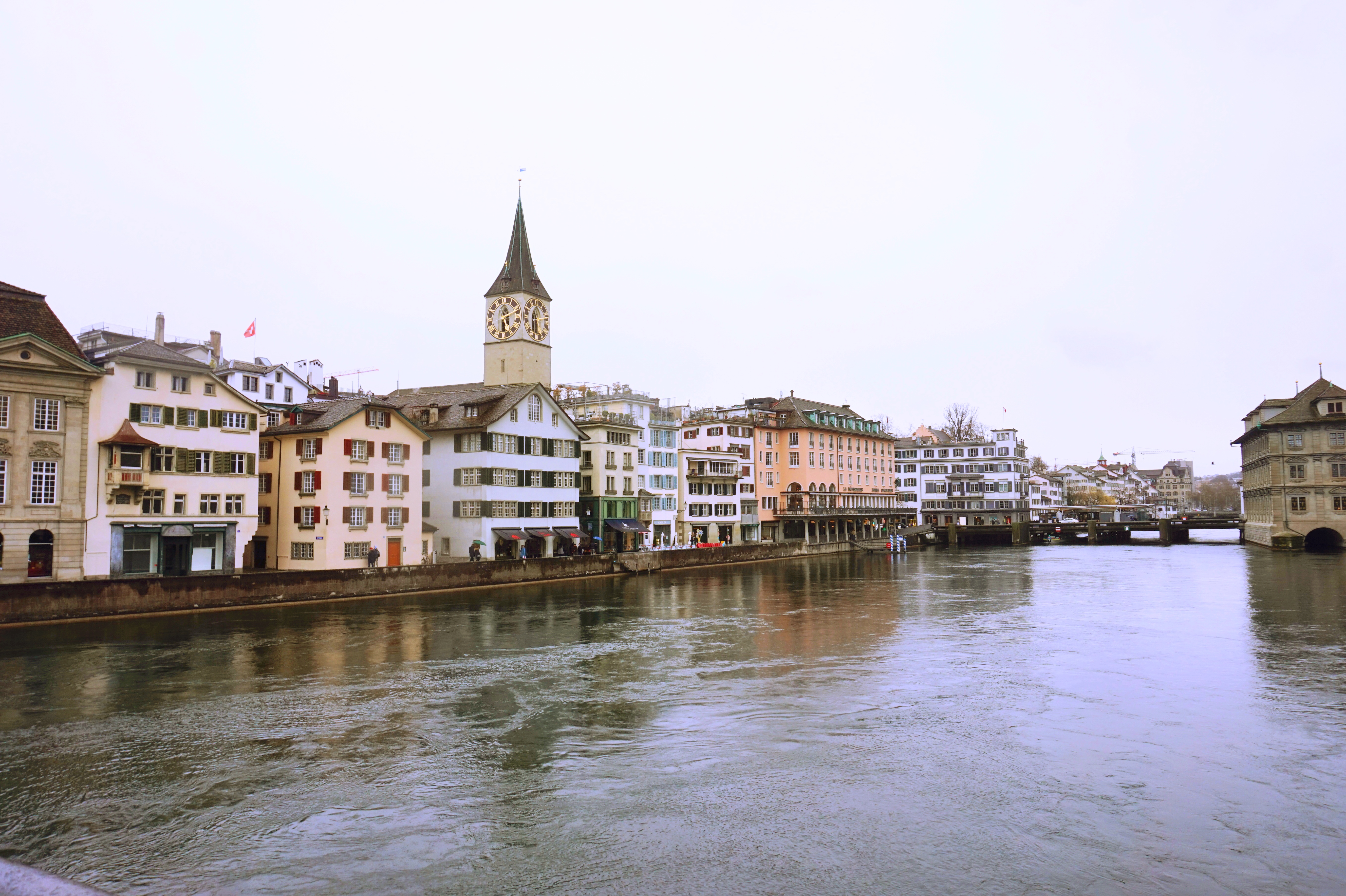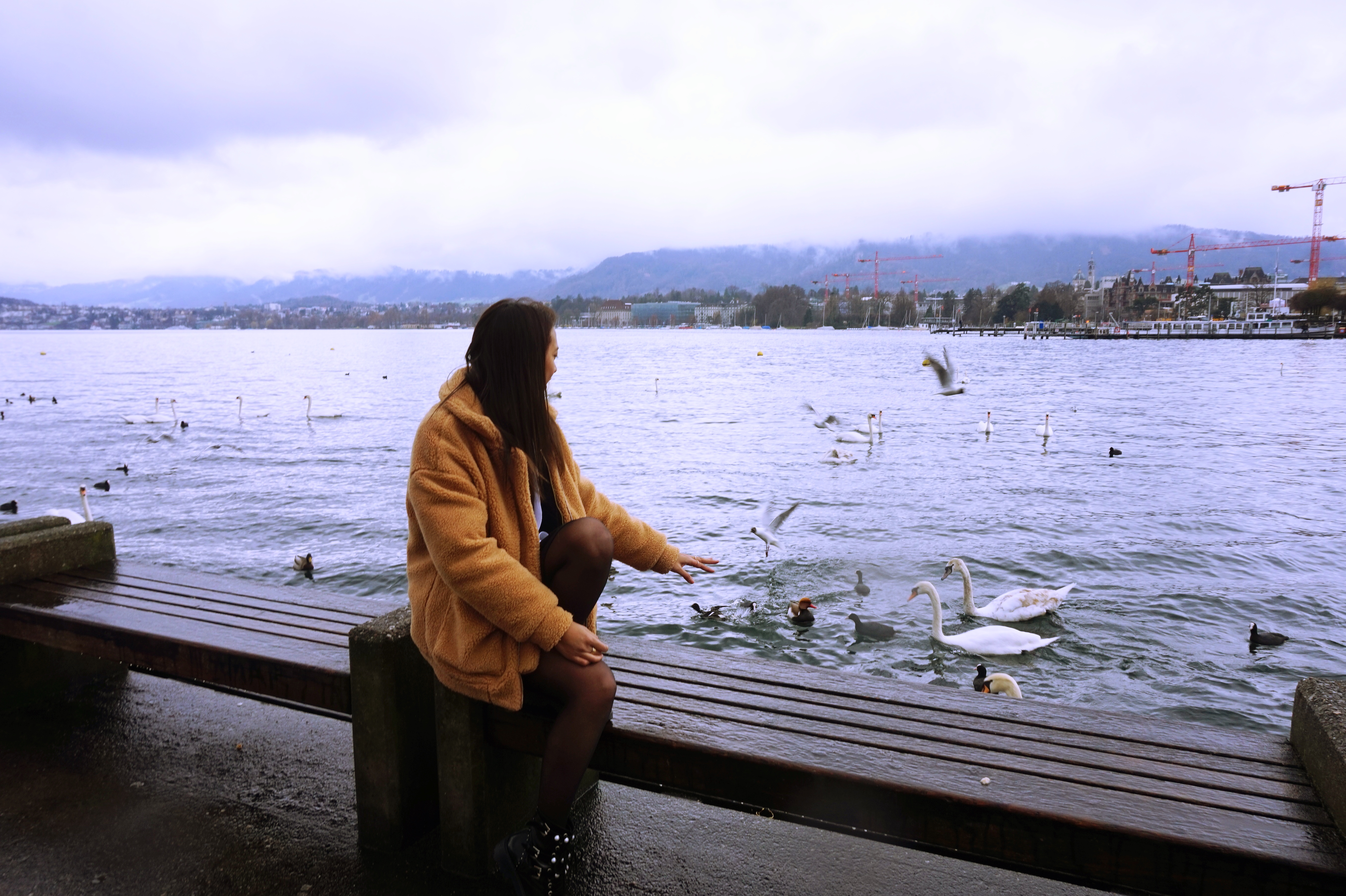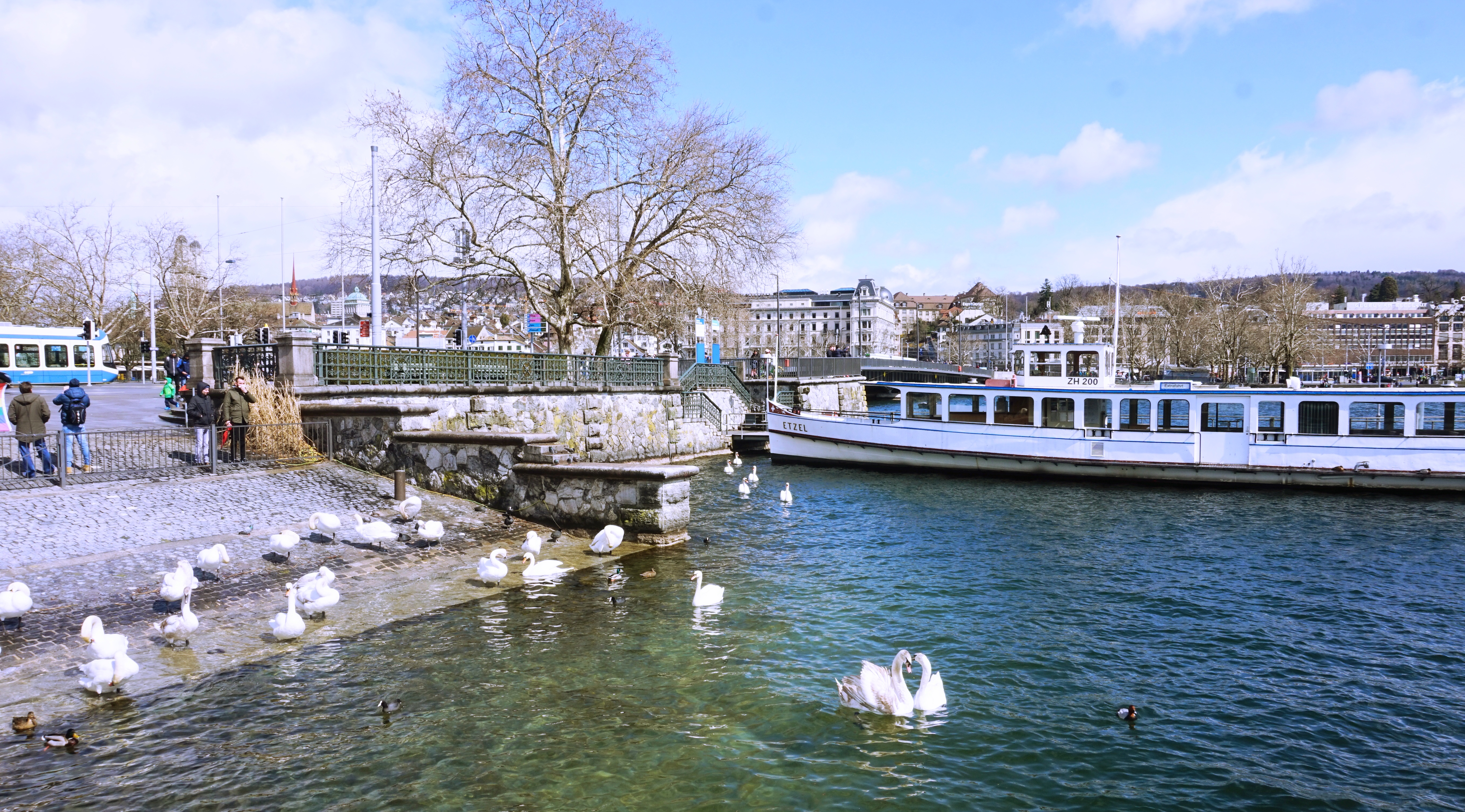 Go for relaxation and be a tourist, there's so many things to see 🙂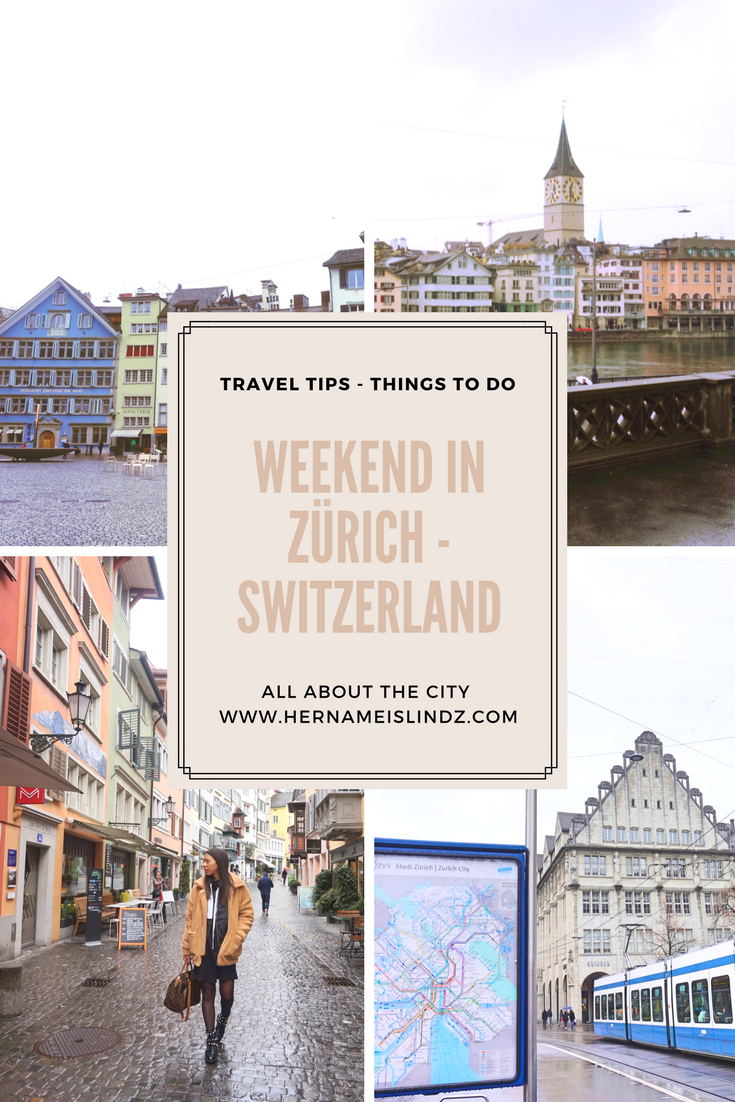 If you like this article don't hesitate to share the pin on Pinterest 🙂
To discover more about travel guides, click here!