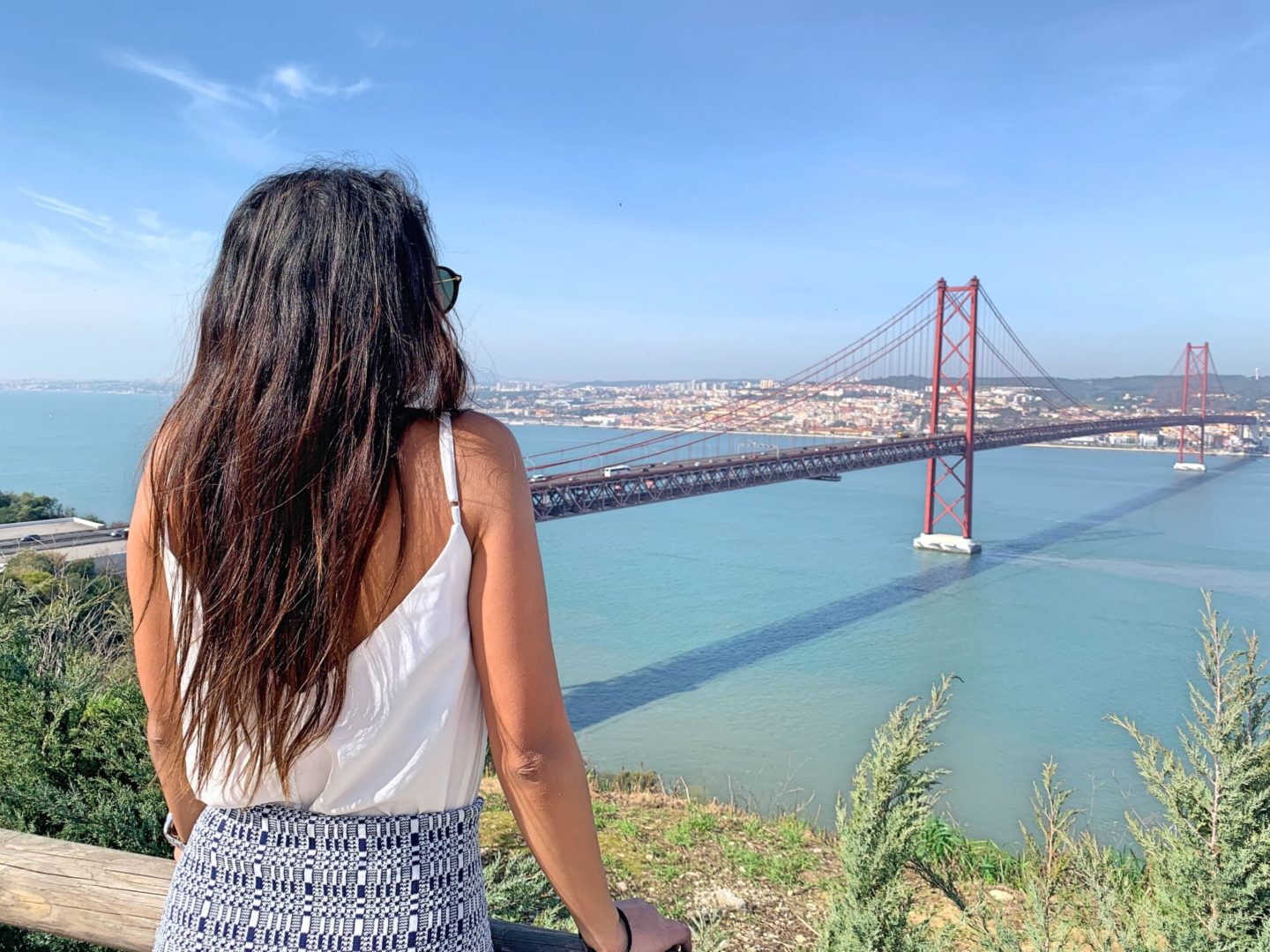 I've never been to Portugal before, but when I saw a lot of pictures in my Instagram feed, taken in Lisbon and Sintra, it was mandatory for me to visit the country asap.
A city not too far from Paris, in Europe, with sunshine, a little bit warmth and of course the sea.
3 nights/3 days in Lisbon, exploring the city and around then one day in Sintra, to visit the Pena Palace and the west coast – Azenhas do mar.
If you're in Sintra don't miss to pass to Quinta da Regaleira too.
This article shows you the places where we went during the 4 days in Portugal 😉
TOURISTS SPOTS: FAMOUS MONUMENTS OF LISBON
TORRE DE BELÈM
It's one of the famous places in Lisbon that you absolutely have to visit. We drove to Torre de Belèm only 20 min from the center.
Torre de Belèm is a Unesco World Heritage site, the icon of the country.
NATIONAL SANCTUARY OF CHRIST THE KING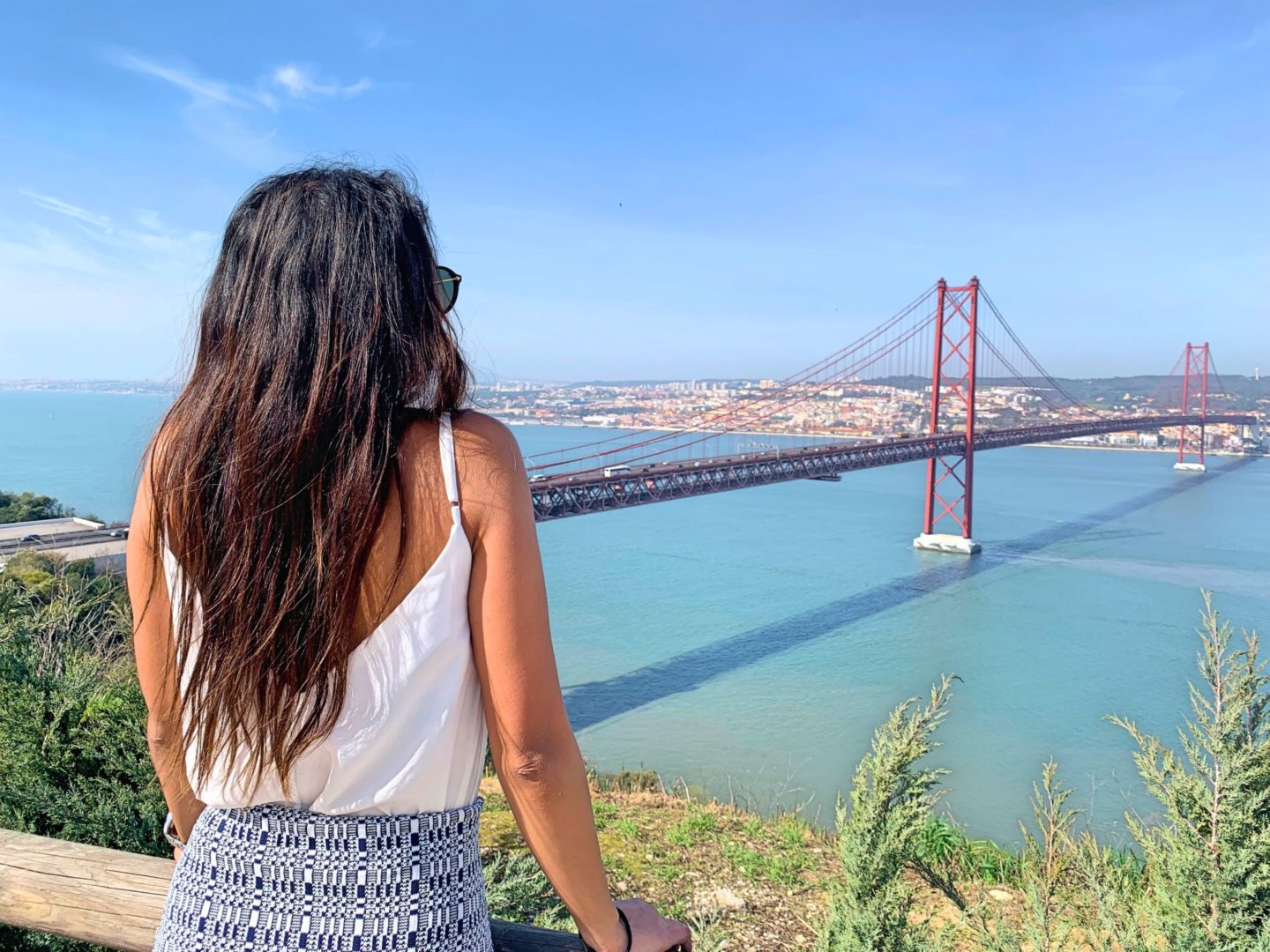 PRACA DO COMERCIO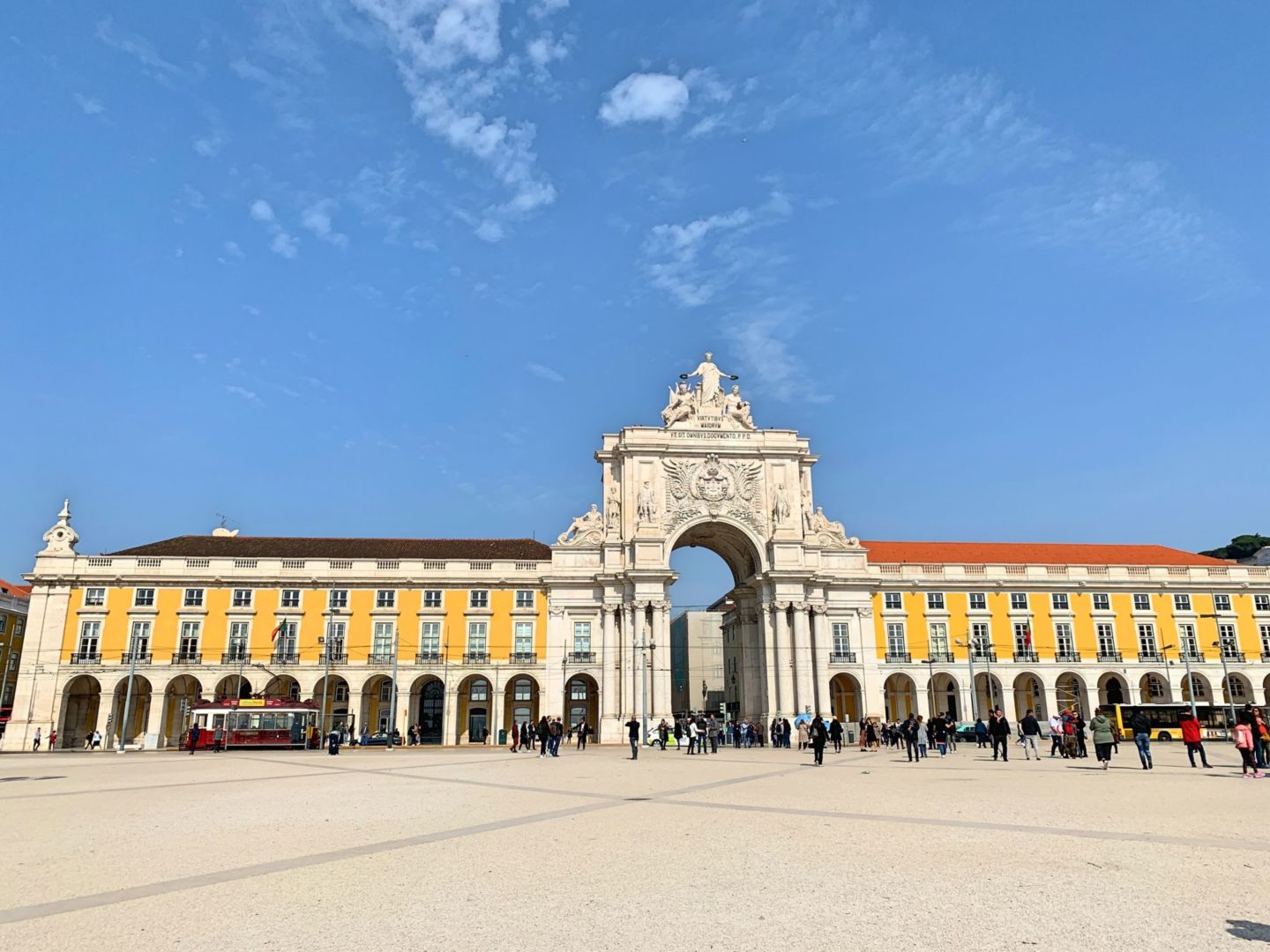 NATIONAL PANTHEON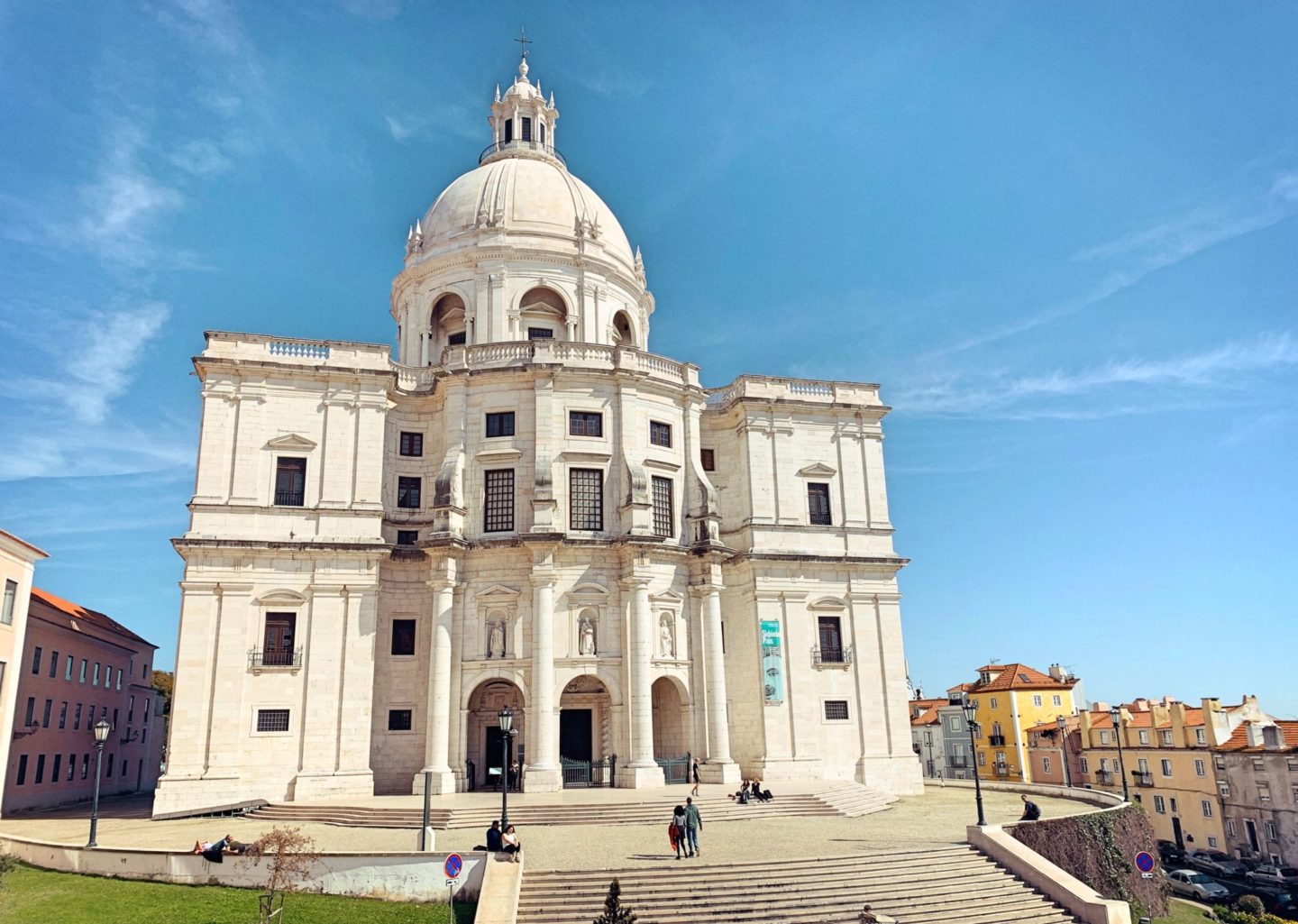 INSTAGRAMMABLE PLACES
📍 MIRADOURO DA SENHORA DO MONTE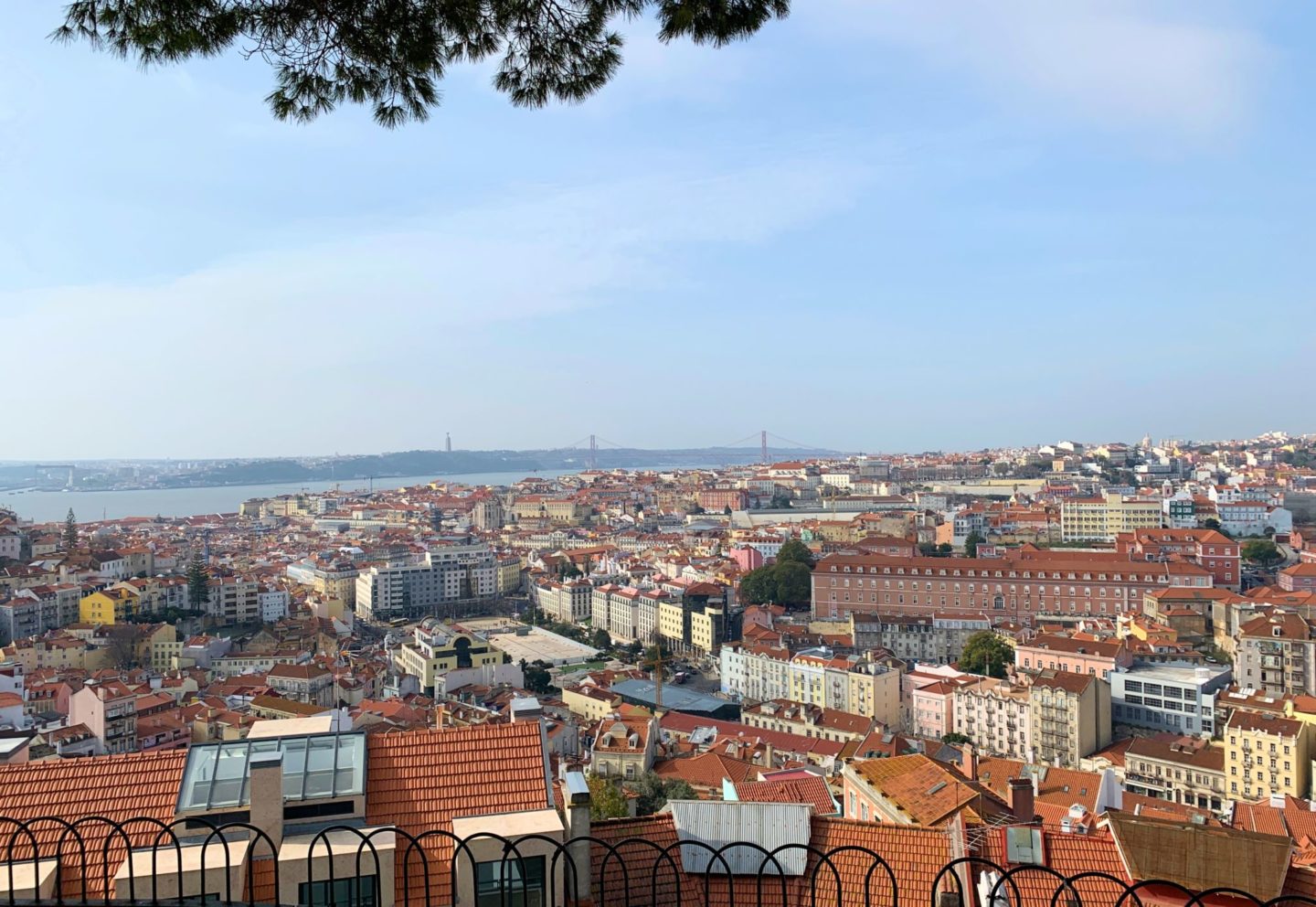 Miradouro da Senhora do monte (The Lady of the hill) located in the Graca neighbourhood is the city's highest lookout point.
📍 PINK STREET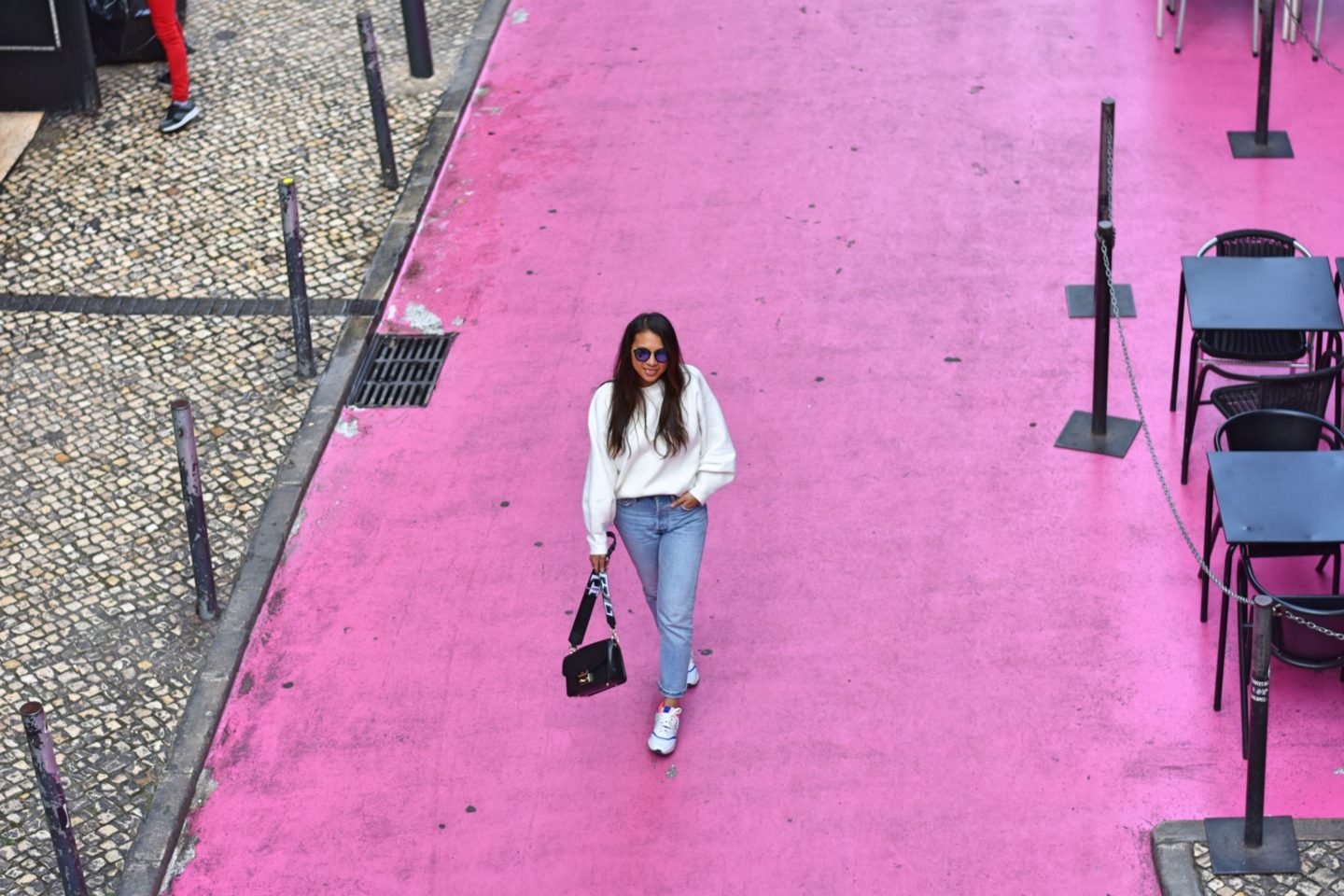 Probably the most instagrammable place of Lisbon. The Pink street on Rua Nova do Carvalho, former red light district was part of the rehabilitation project in 2011 that became today a trendy spot for nightlife.
📍MAAT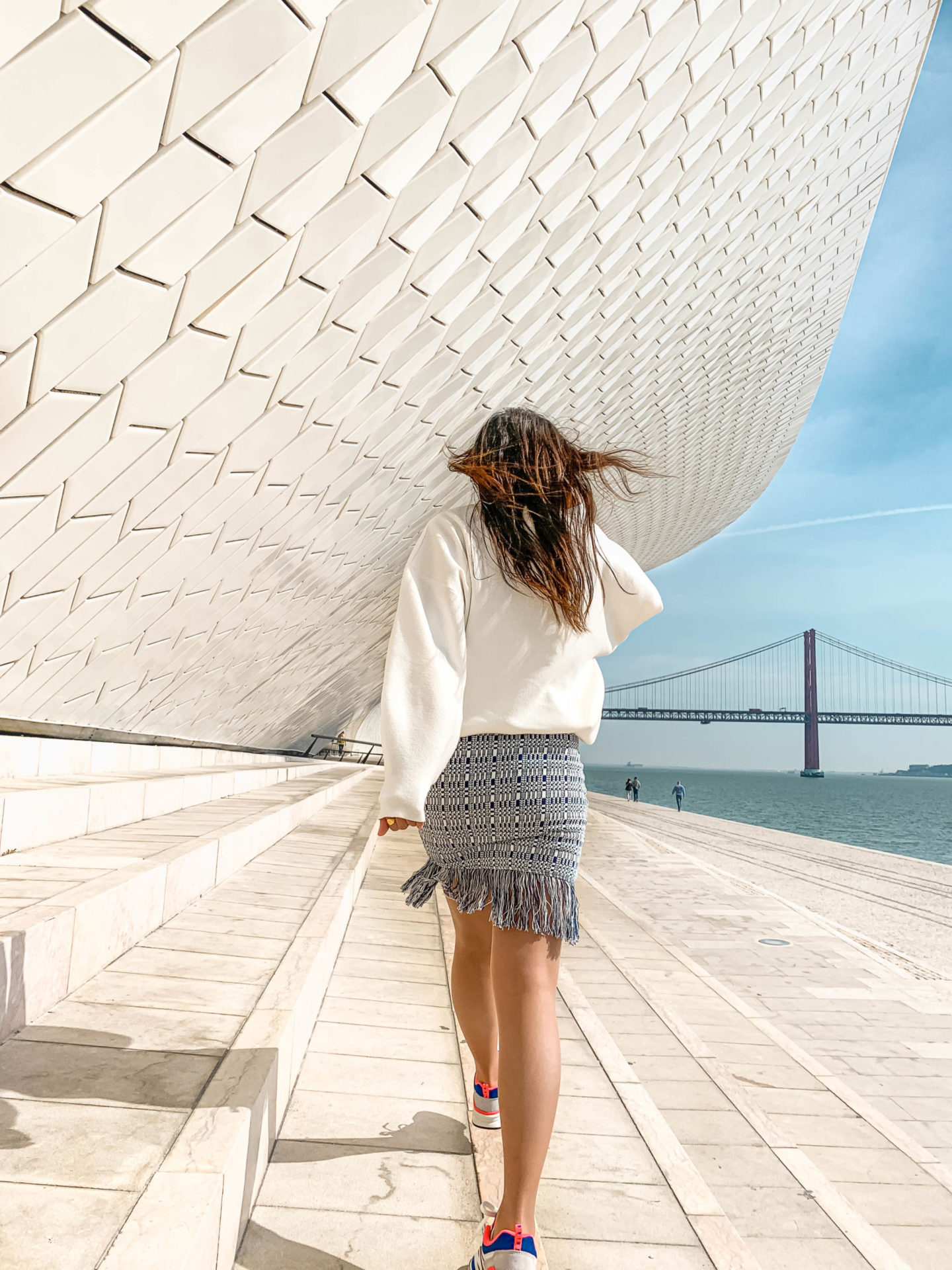 📍 RESTAURADORES – GLORIA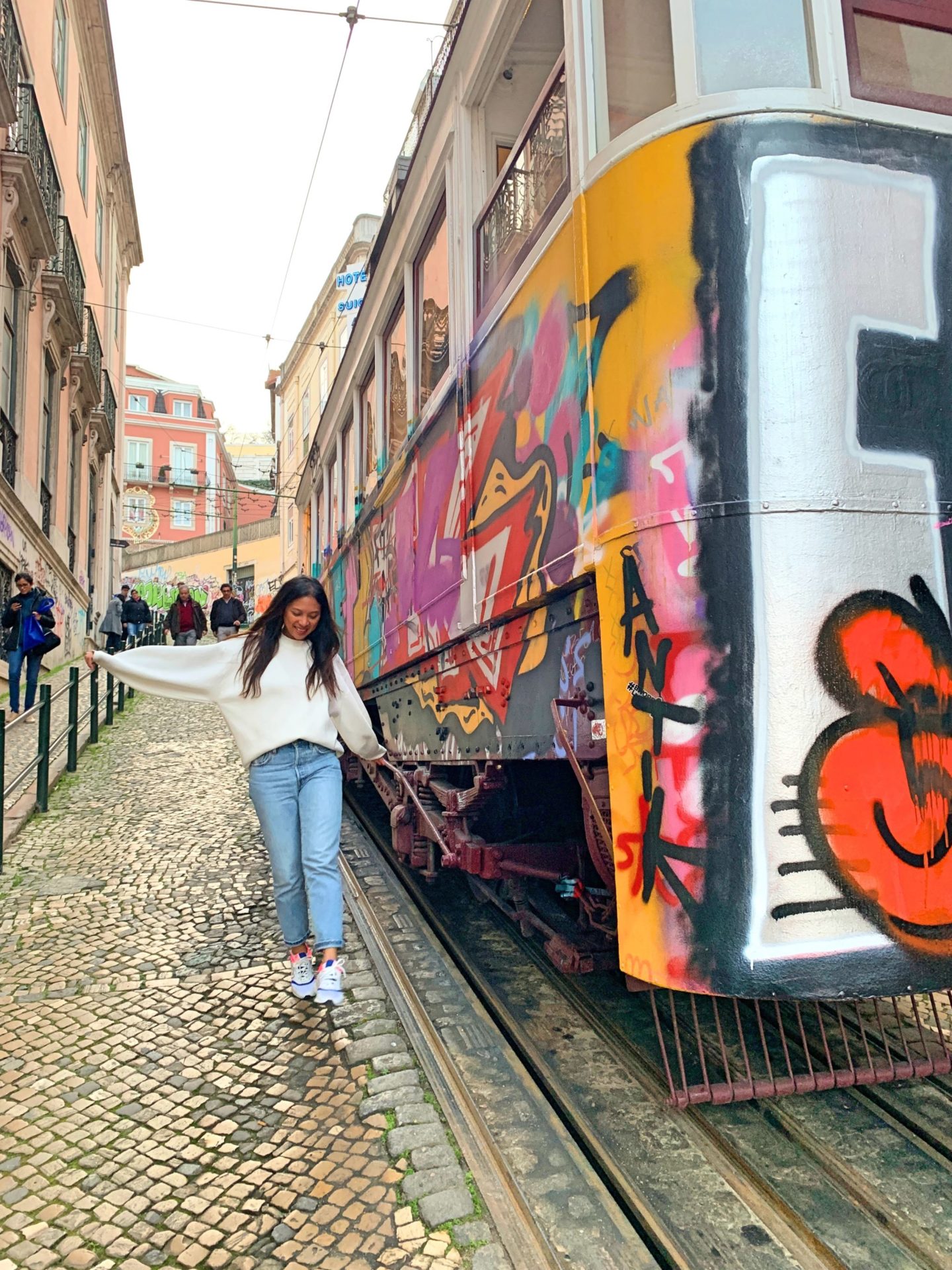 📍 RUA CAVALEIROS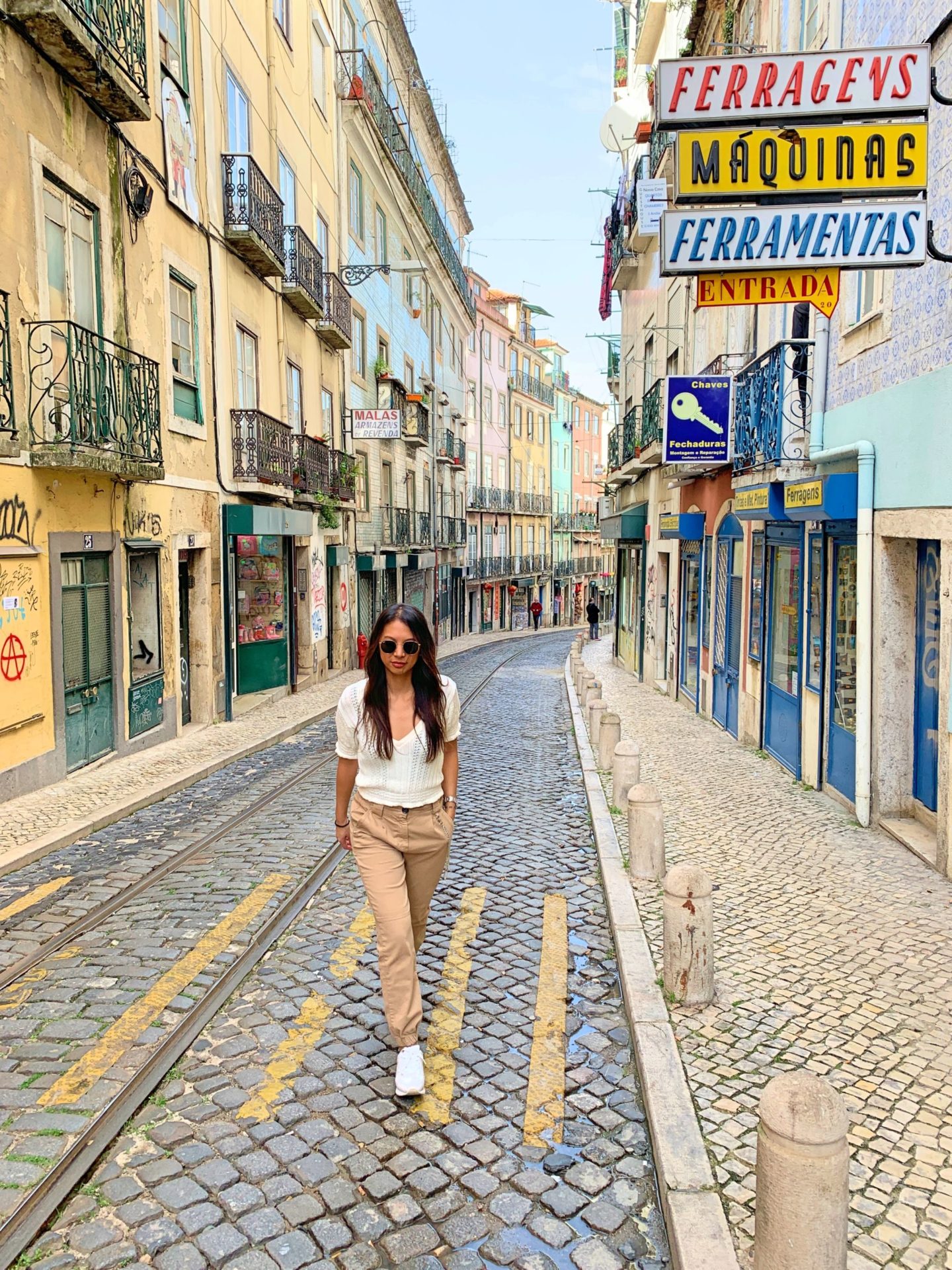 📍 RUA DOS LAGARES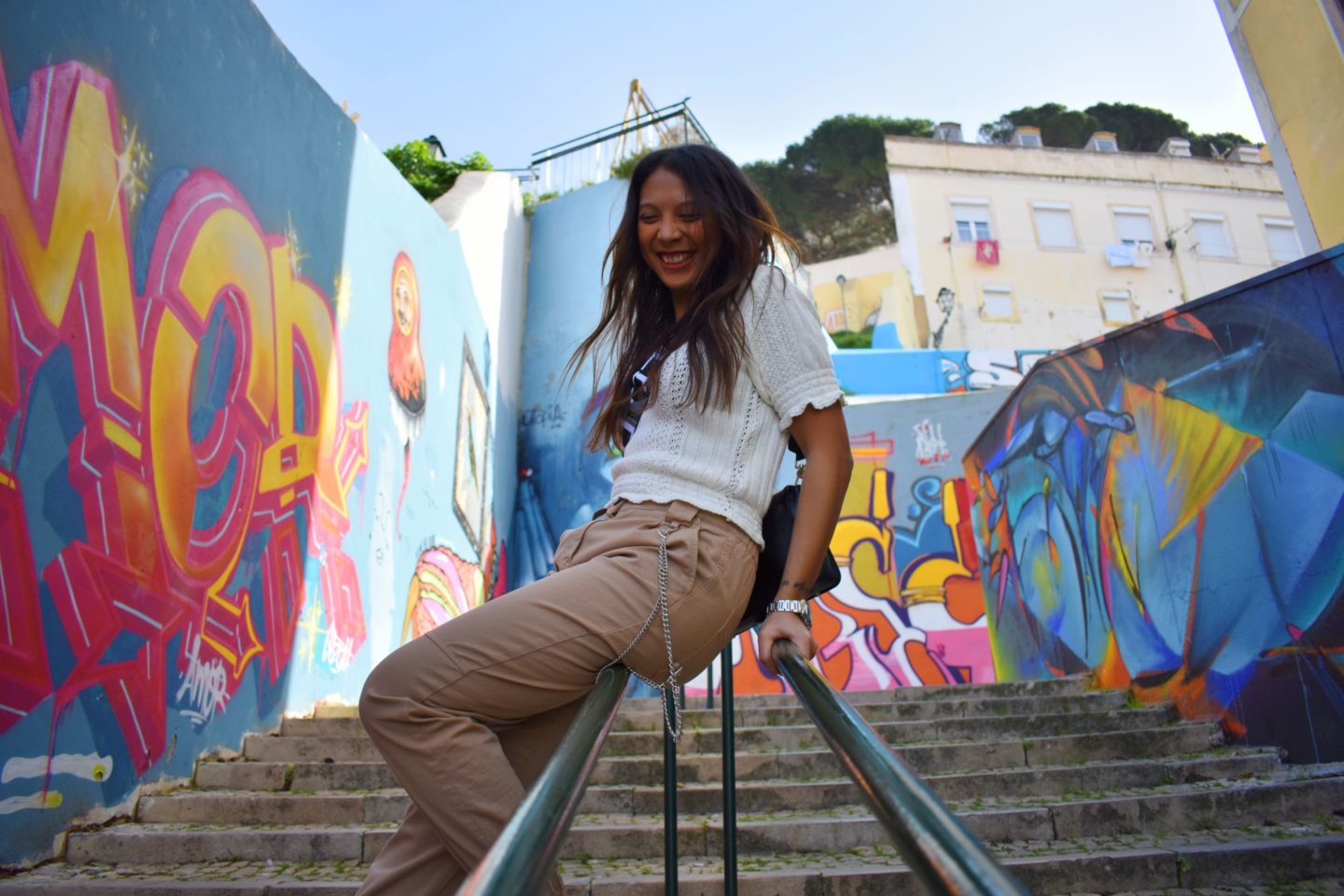 📍 RUA SAO JOAO DA PRACA, ALFAMA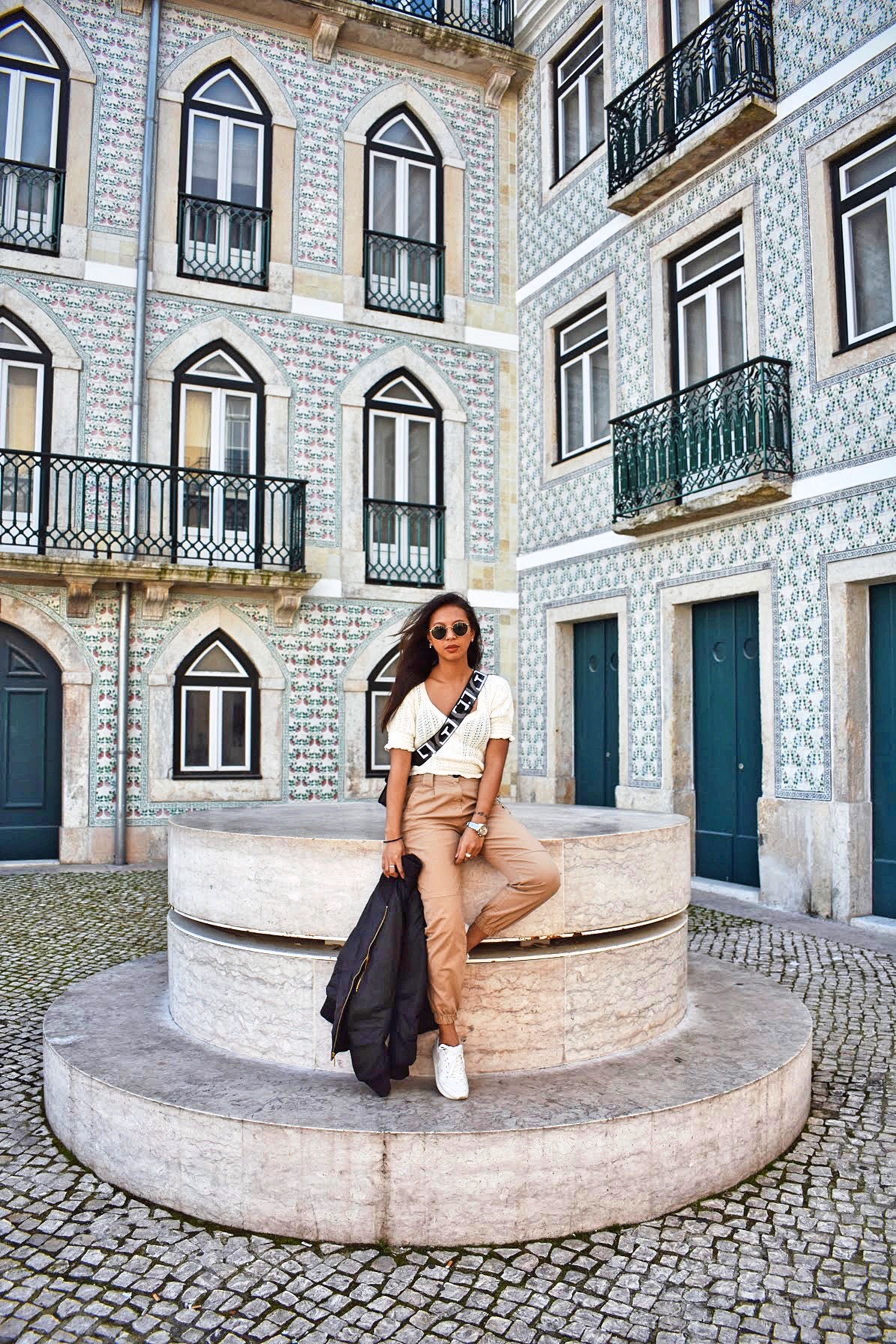 📍 RUA DE GUILHERME BRAGA, ALFAMA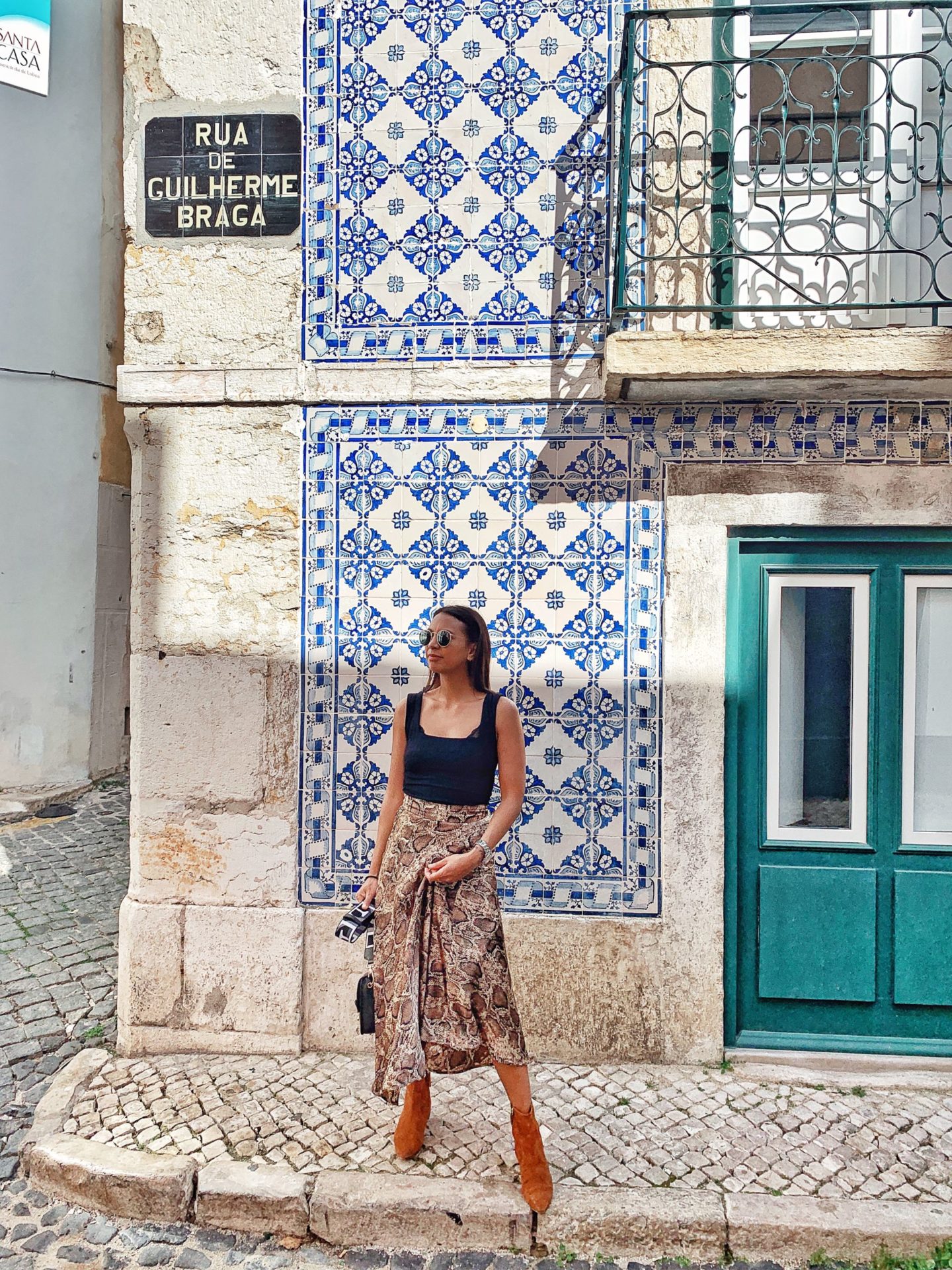 📍RUA DA ALFANDEGA, ALFAMA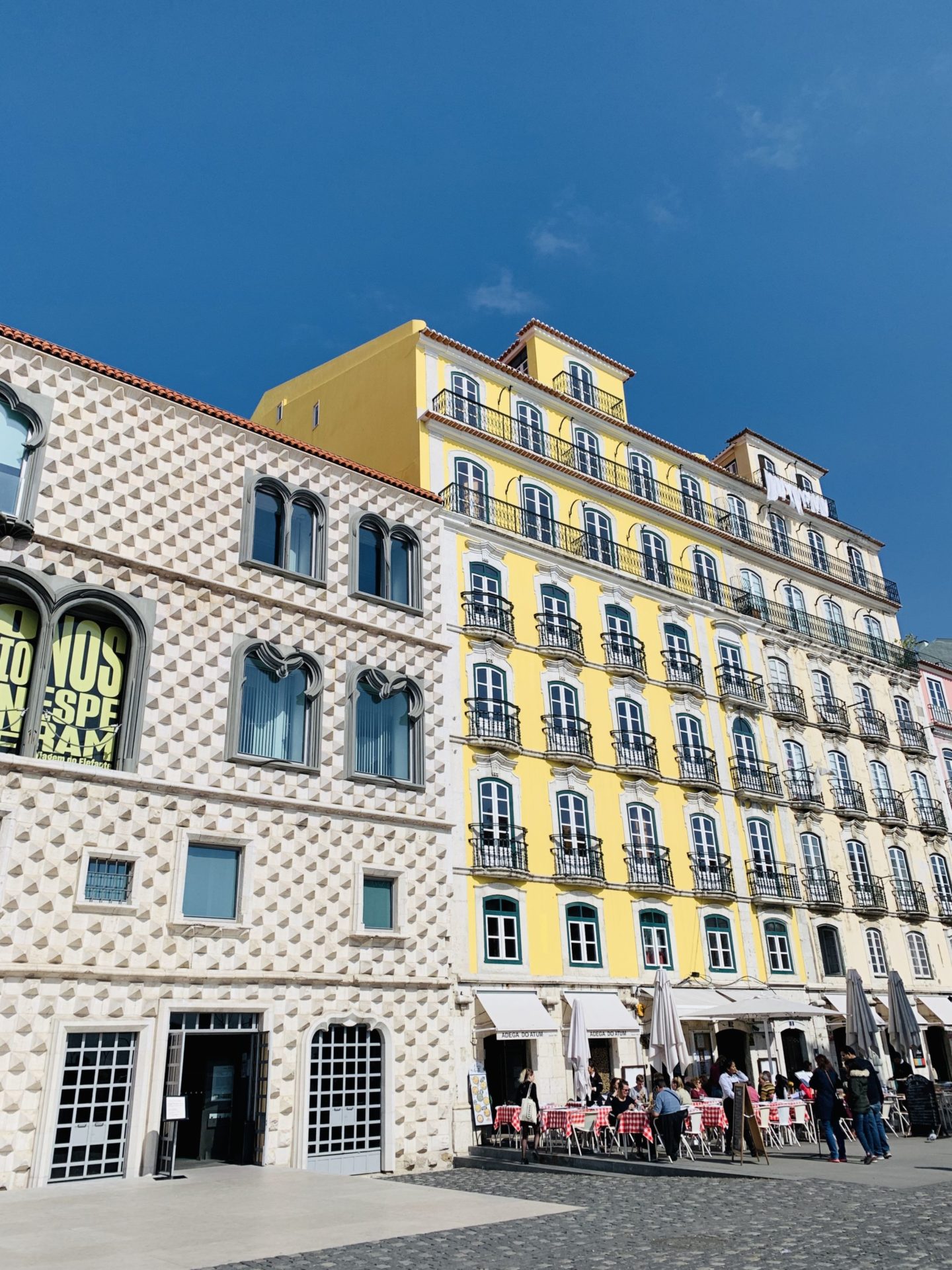 TO DO
+ TASTE THE BEST PASTEL DE NATA at Manteigaria (📍Rua do Loreto 2) or at the Pastéis de Belém near the torre de Belém (📍R. de Belém 84-92).
+ DRINK COCKTAILS ON A ROOFTOP at📍Hotel Mundial (Praça Martim Moniz 2)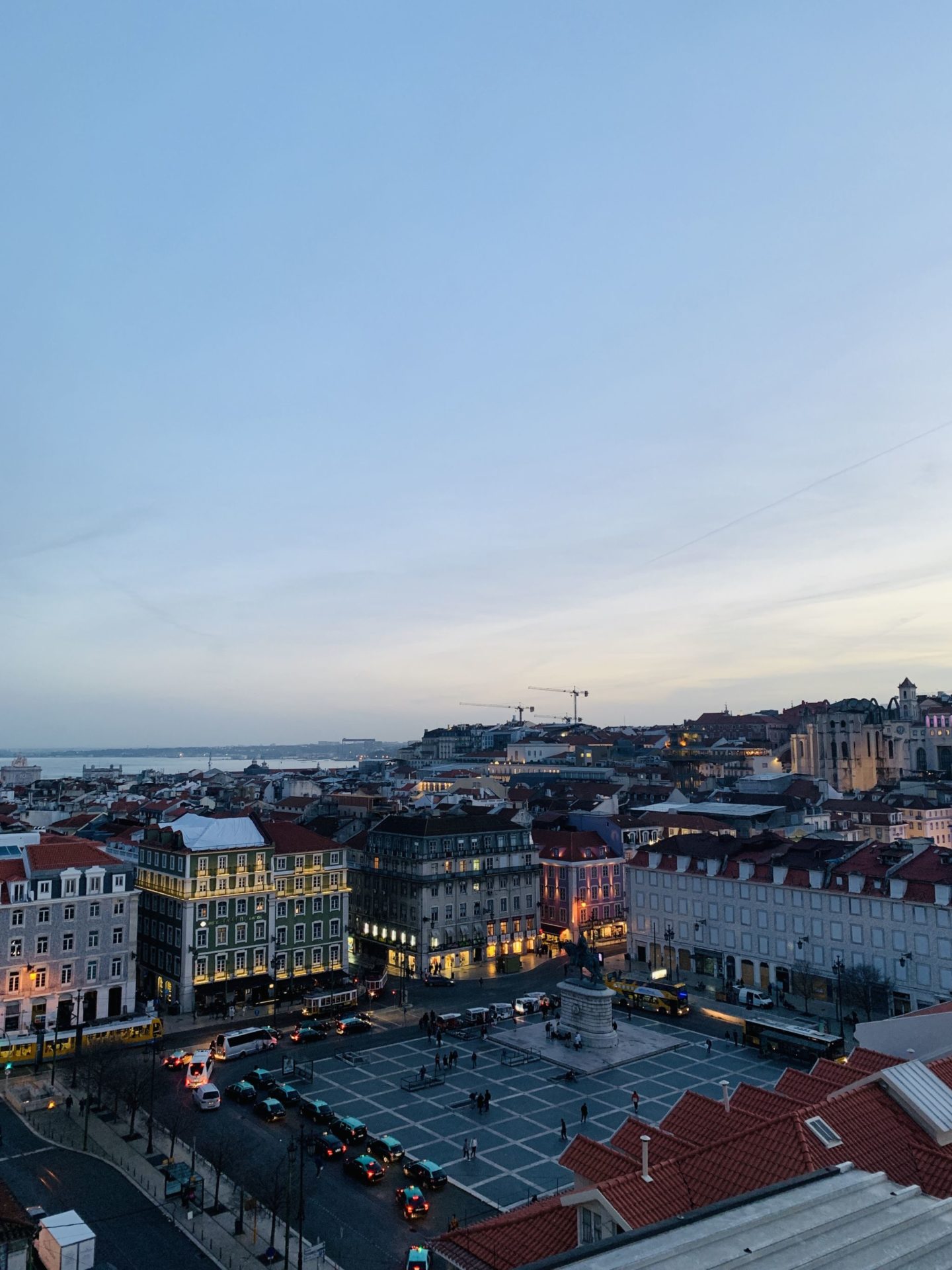 Conclusion, I'm absolutely not disappointed about my destination, the weather was perfect for February, we were so lucky! And it was absolutely beautiful to discover the narrow streets of Lisbon, it was our main activity 🙂
4 perfect days that allowed me to escape the metro-boulot-dodo (= a french expression to say the "Parisian routine") and to relax a little bit. I already can't wait to go back again – next will be the south!
Pictures taken by @shootandthecity (www.vincenthurdequint.com)
To discover more travel guides, click here