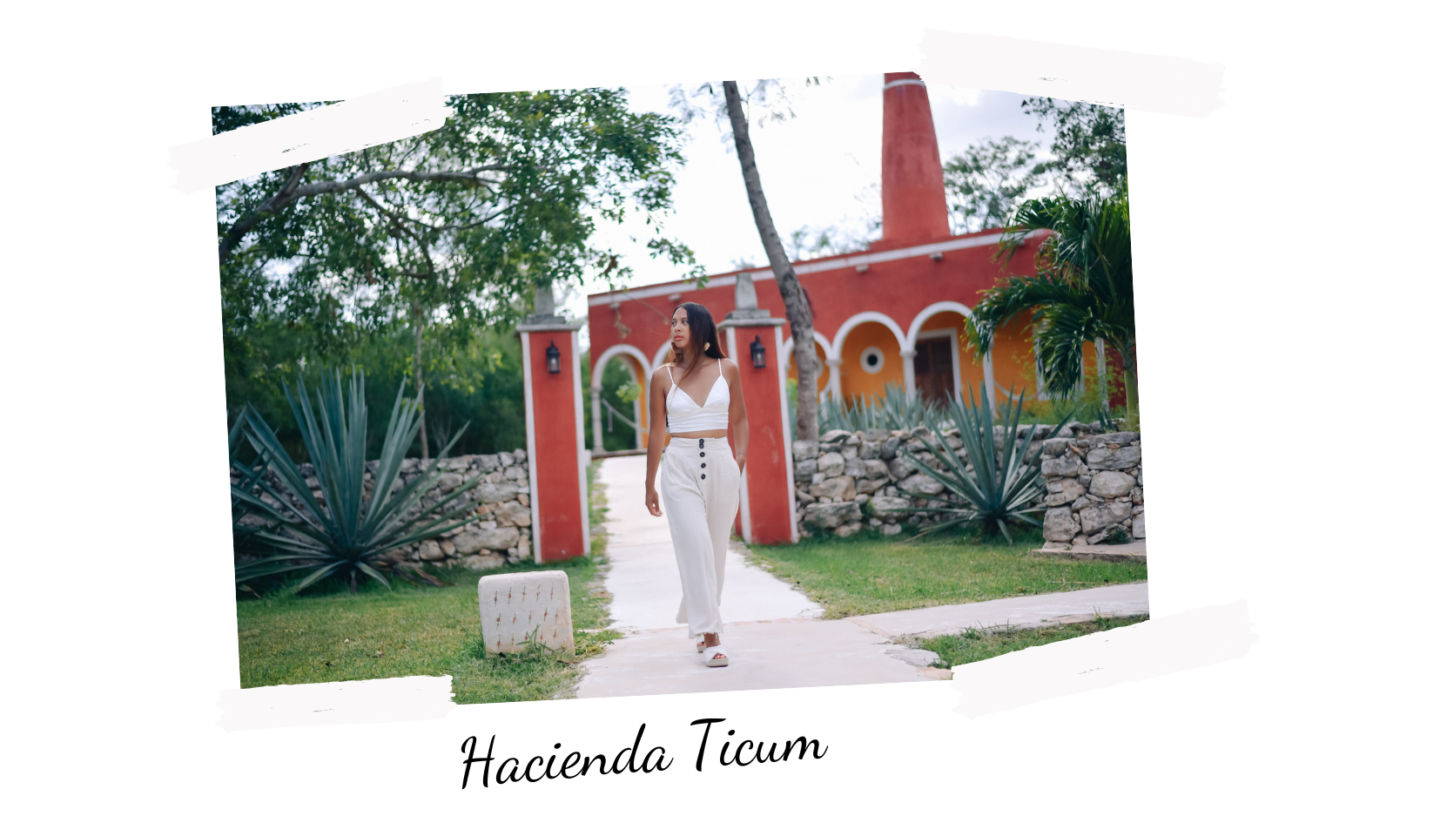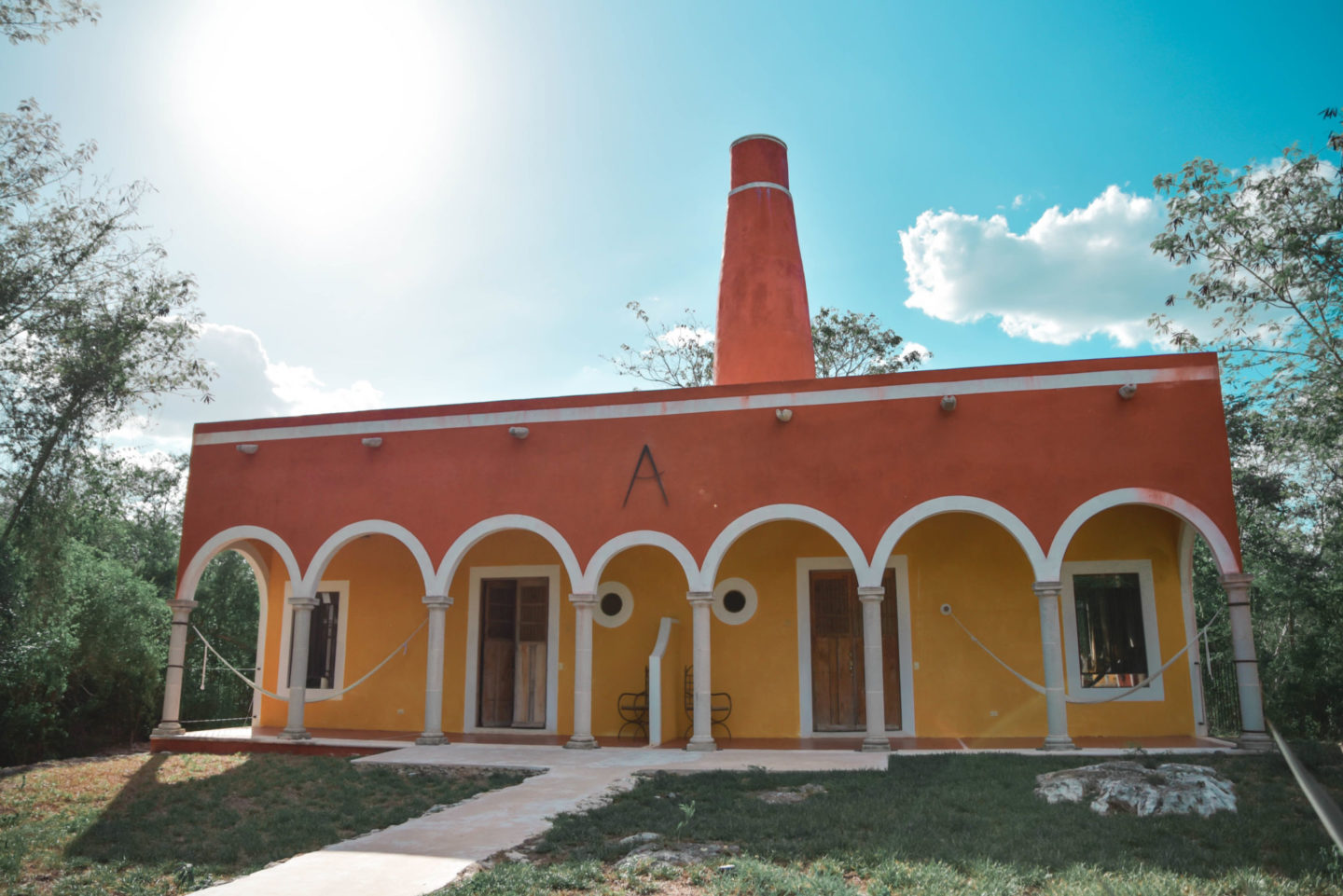 After the beach adventure in the Quintana Roo region and Campeche city, we passed by Merida where Vincent and I had the opportunity to stay one night at Hacienda Ticum, one of the best new hotels in the world.
Hacienda Ticum is located around 43 minutes away from the center of Merida (approx 31 km).

FYI, a hacienda was before a large landed estate especially one used for farming, plantation or ranching with a dwelling house.
In Mexico there are several haciendas and must of them are renovated to become a charming and luxury hotel.
Aurélien, a French expat, became the owner of the old hacienda (built in the 18th century) and decide to renovate the place to transform into a boutique hotel of 15 charming rooms, 4 swimming pools, a gourmet restaurant and a spa.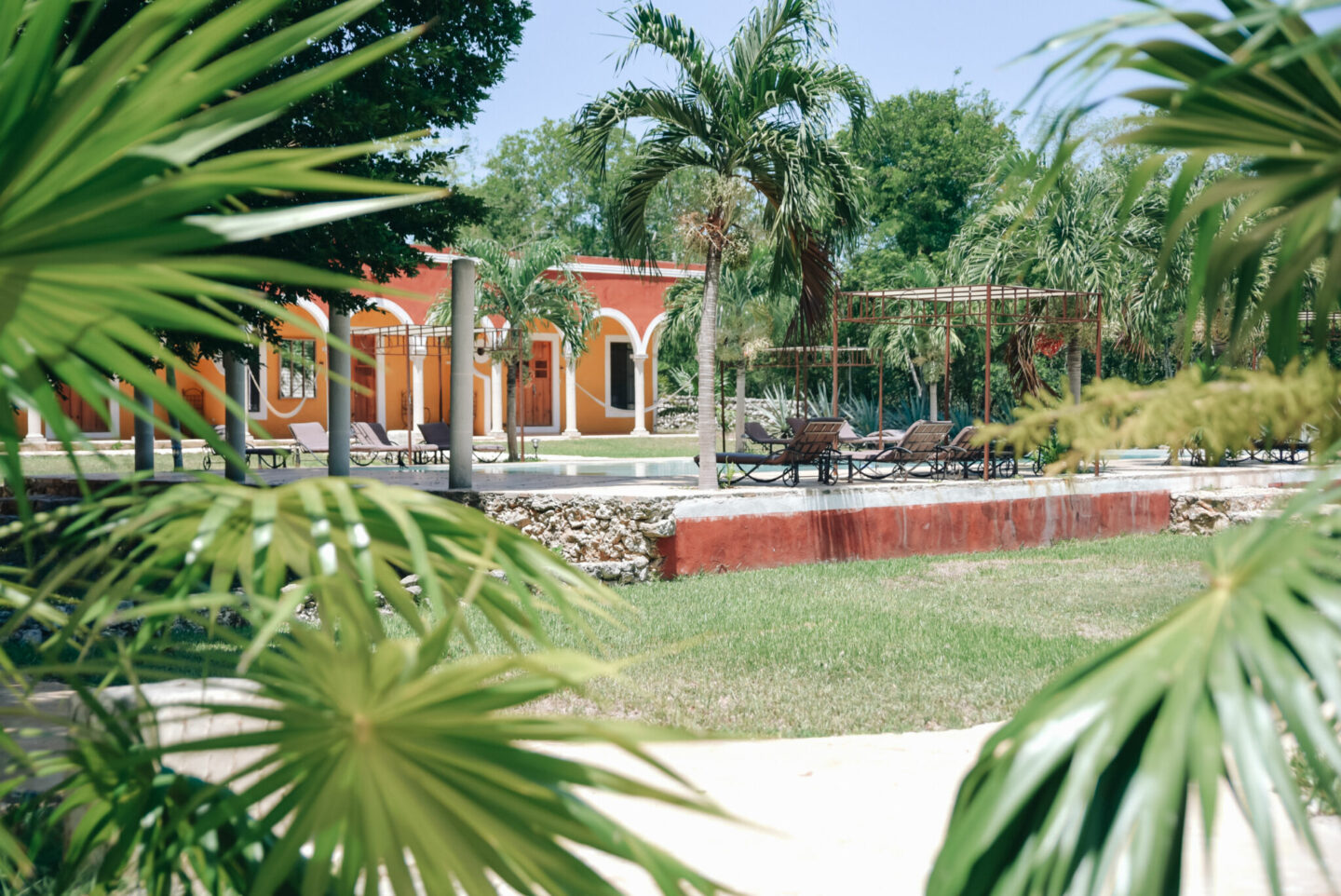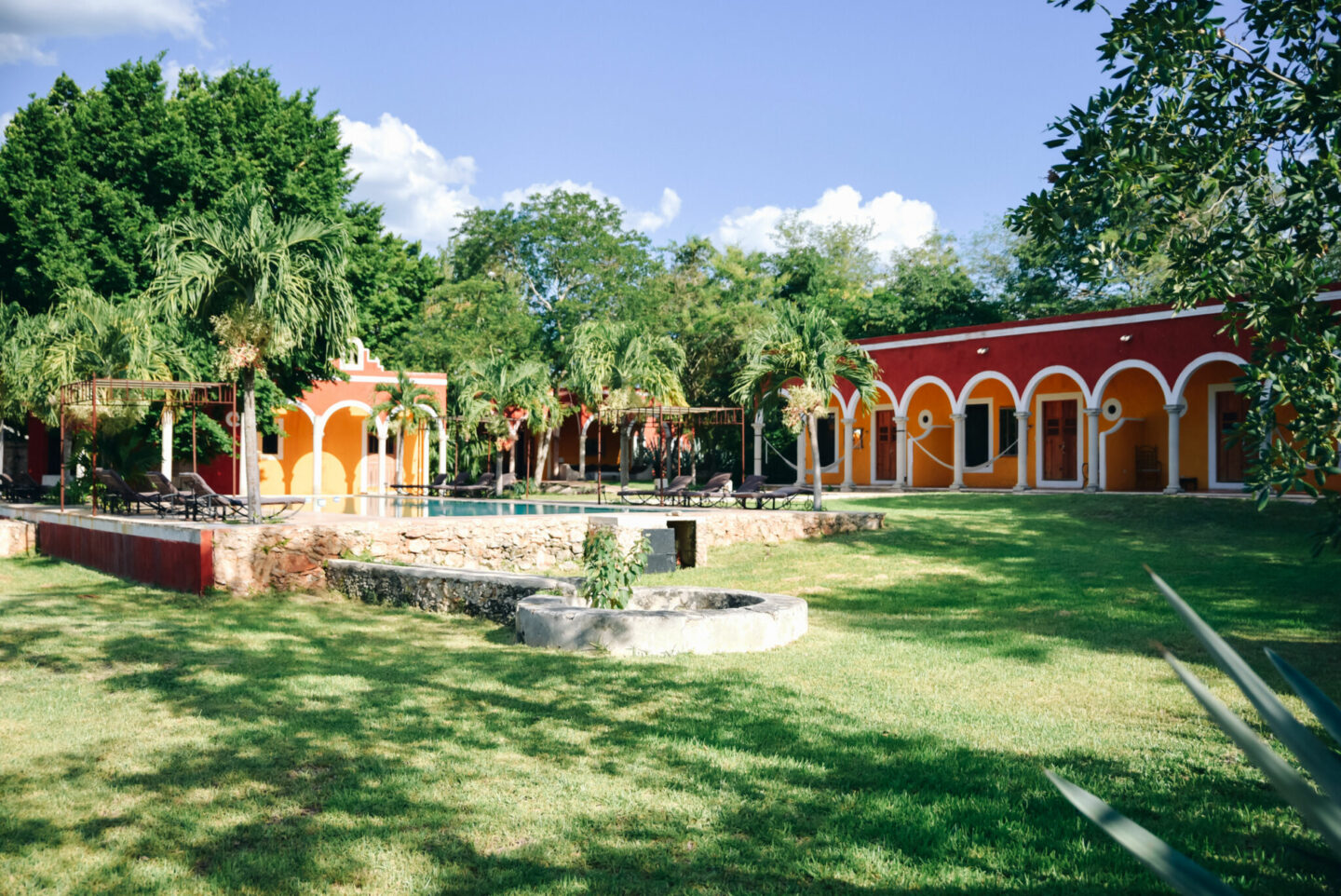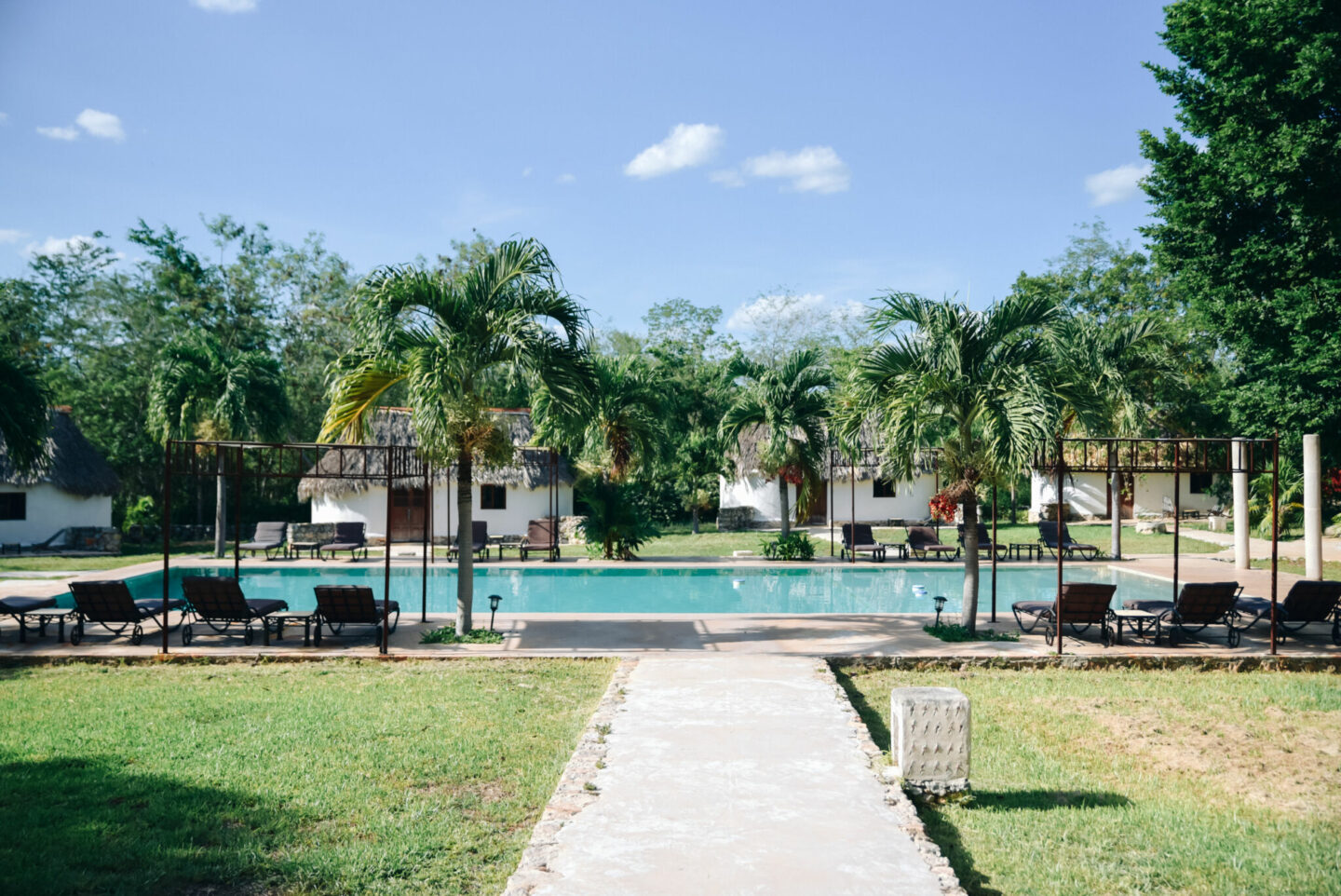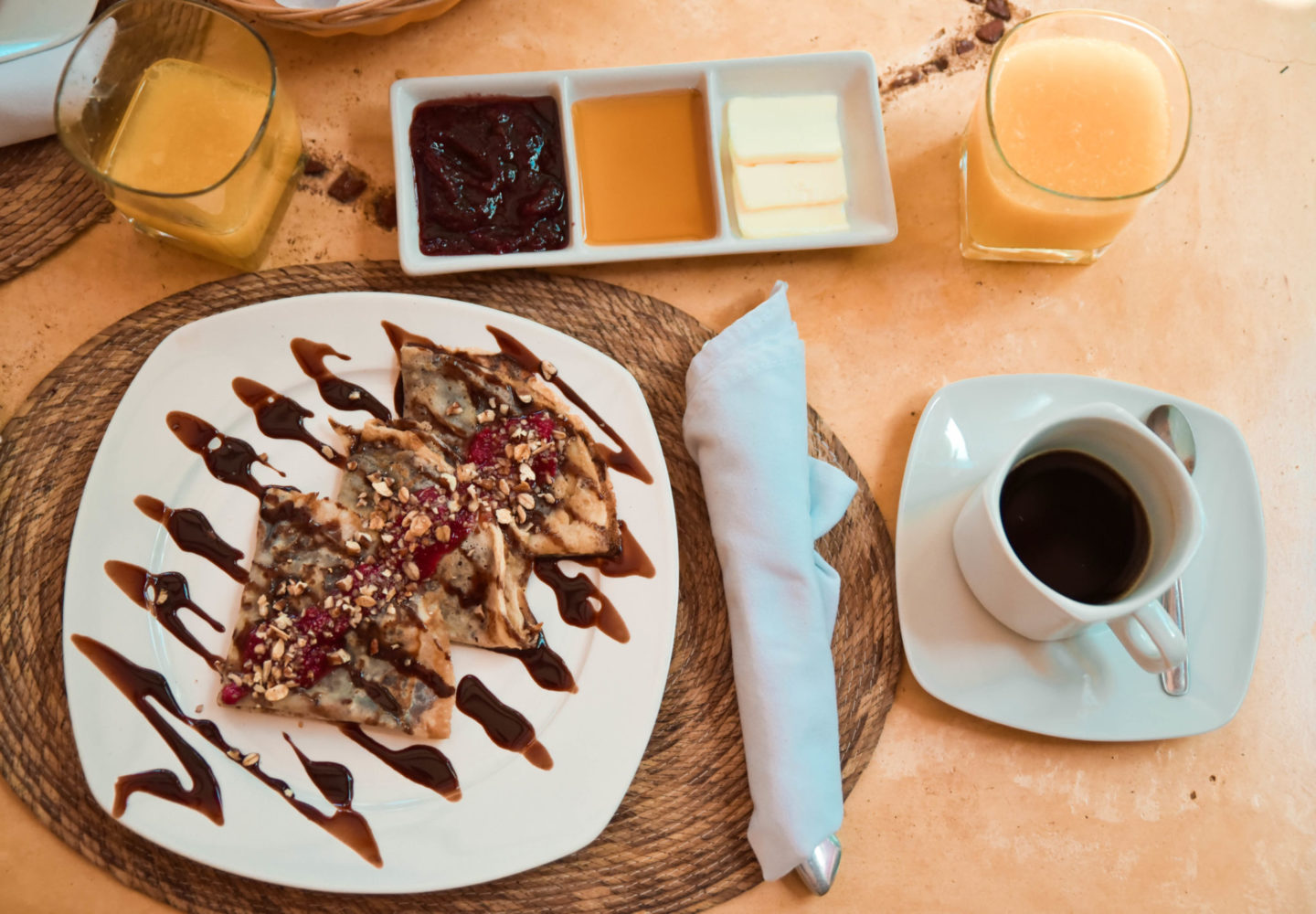 There is a large choice of breakfast: american, continental or mexican. Cereals, eggs, sausages, waffles, sweet or salty, there are for all the tastes!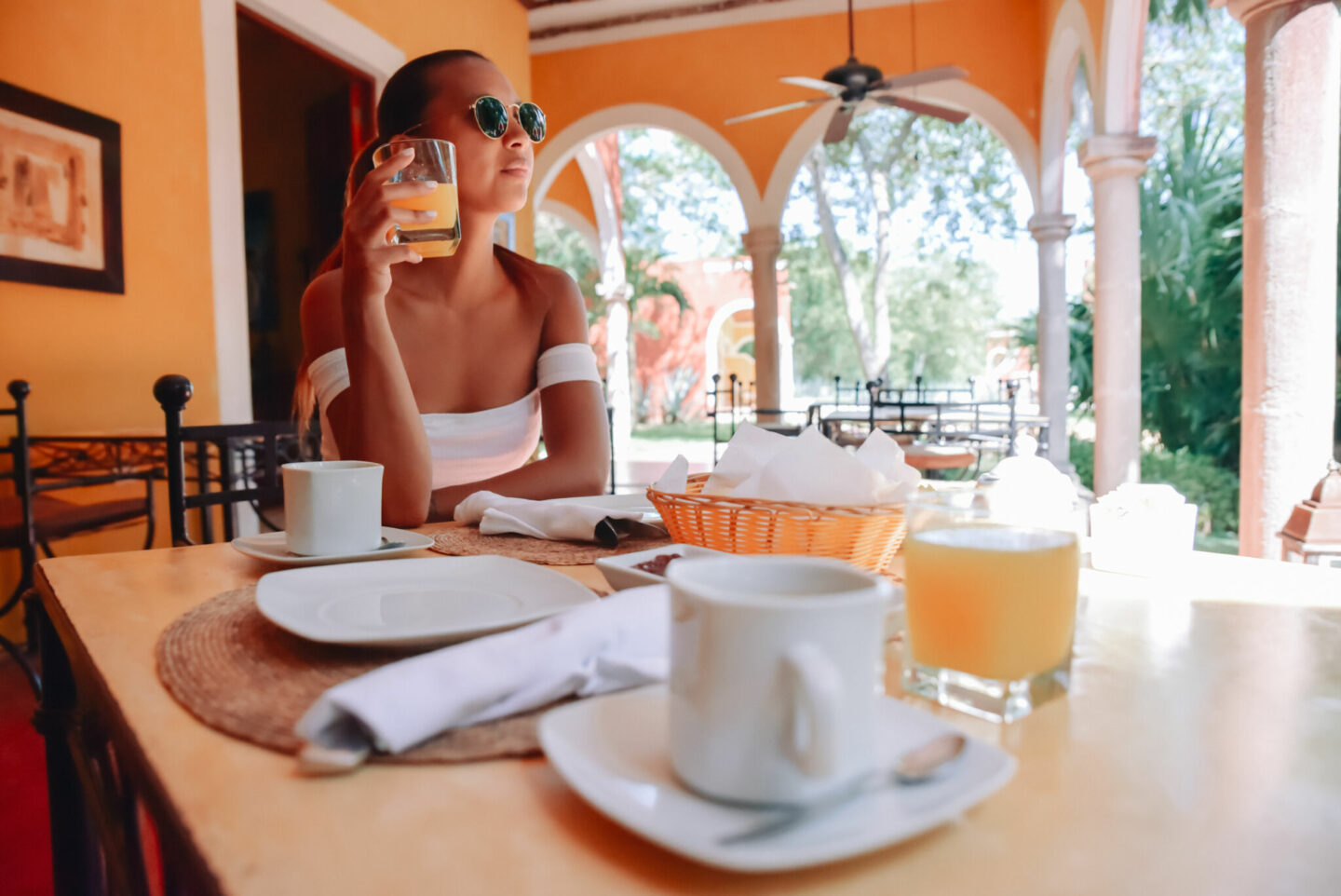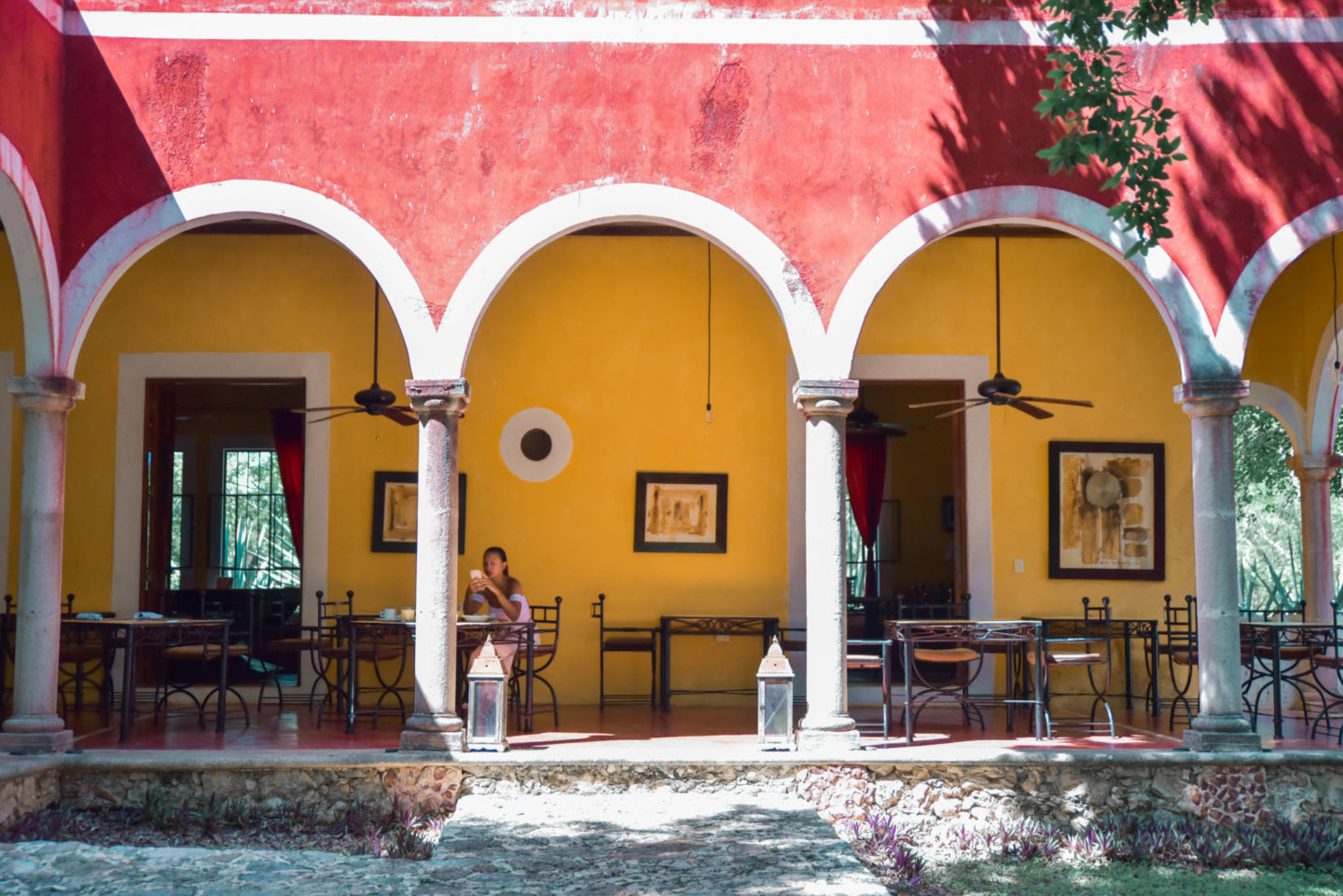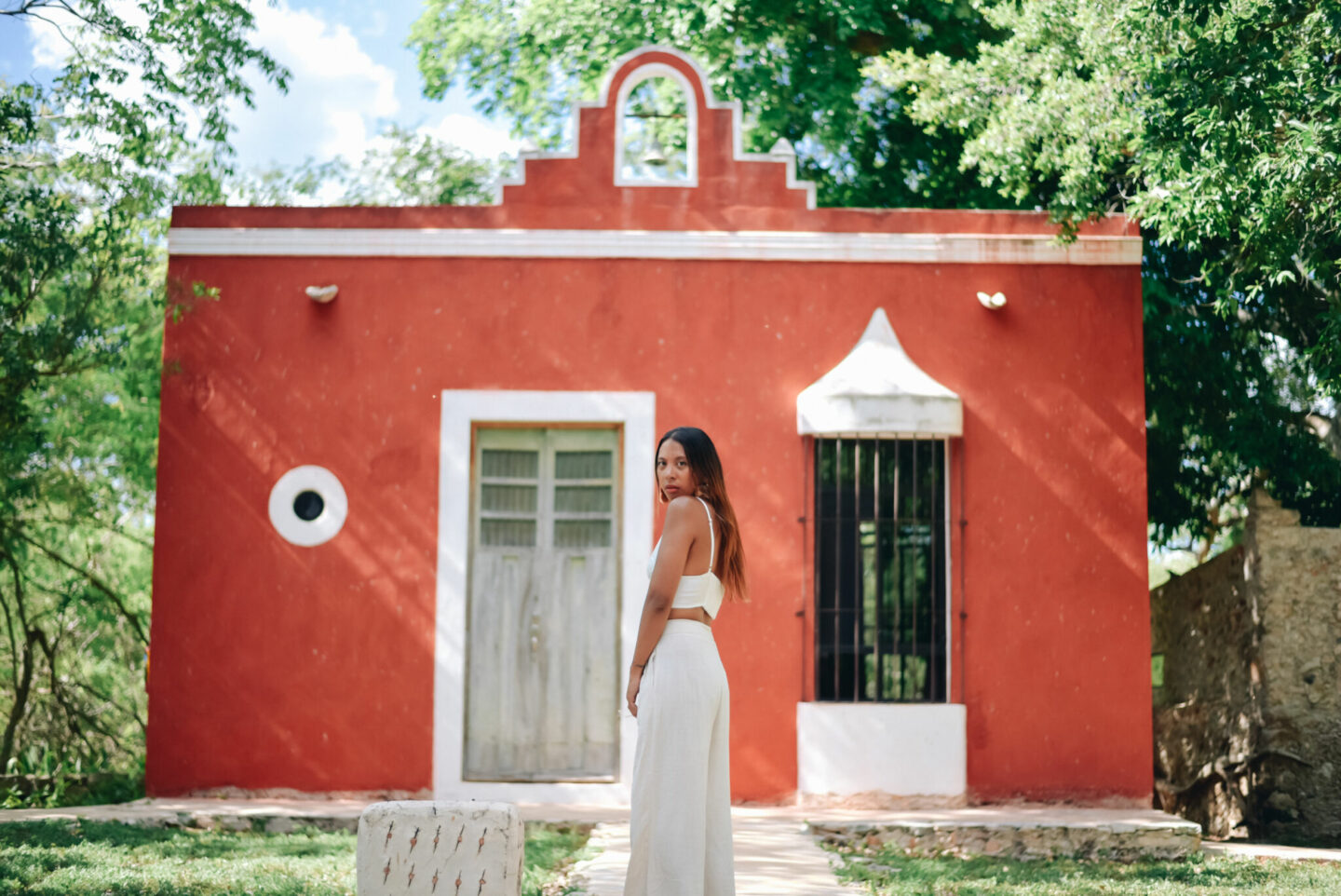 If you look after a total change and quiet background, I highly recommend you Hacienda Ticum. It's only the nature, animals and you! The place is peaceful, you only heard the sound of the birds and the forest. We also met some animals like iguanas, a lot of kind of birds and a fox, we guess! We are not sure!
I was absolutely amazed by the beauty of the place. What I liked the most was the colonial architectures and of course the colors of the buildings. Very colorful and bright like I love!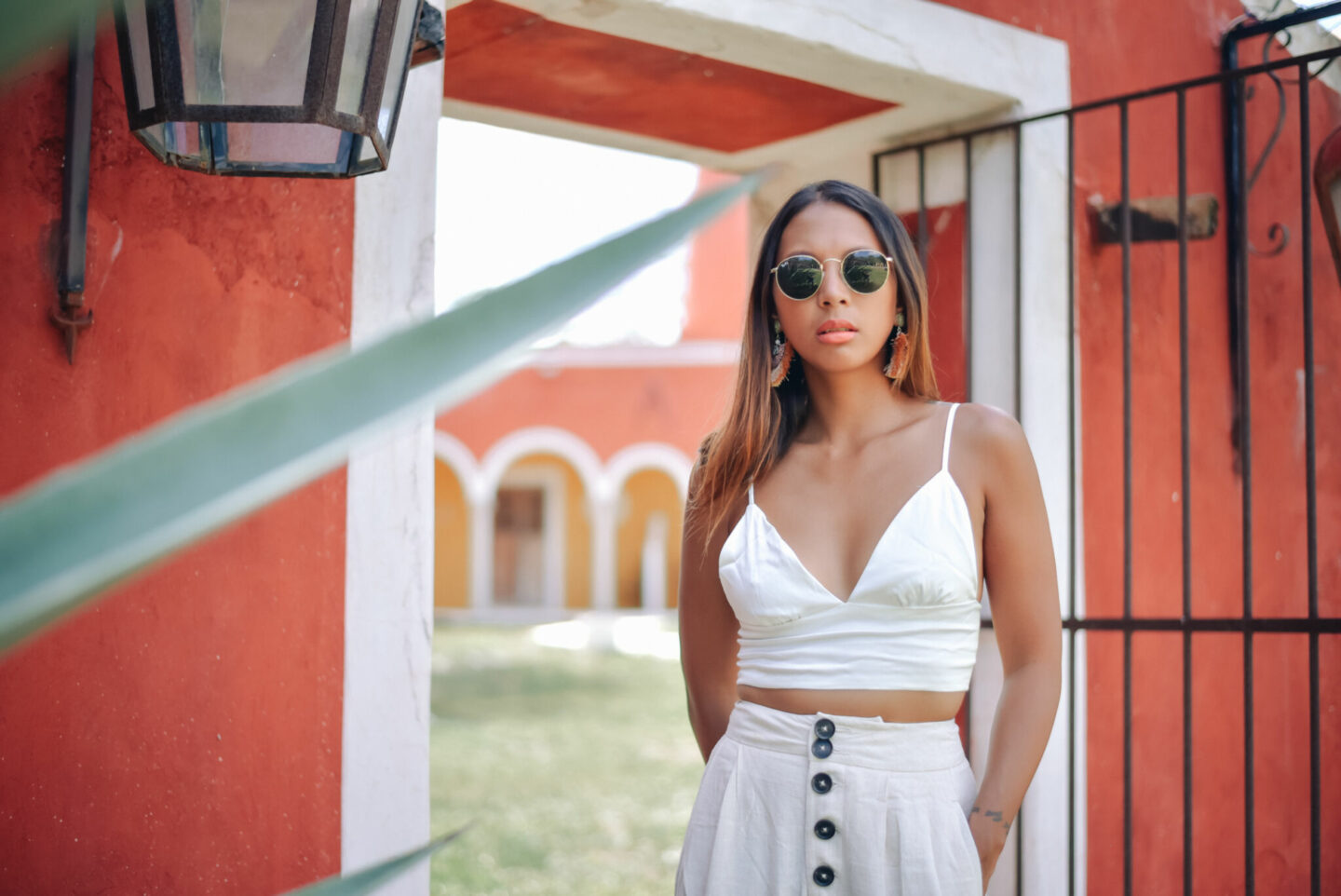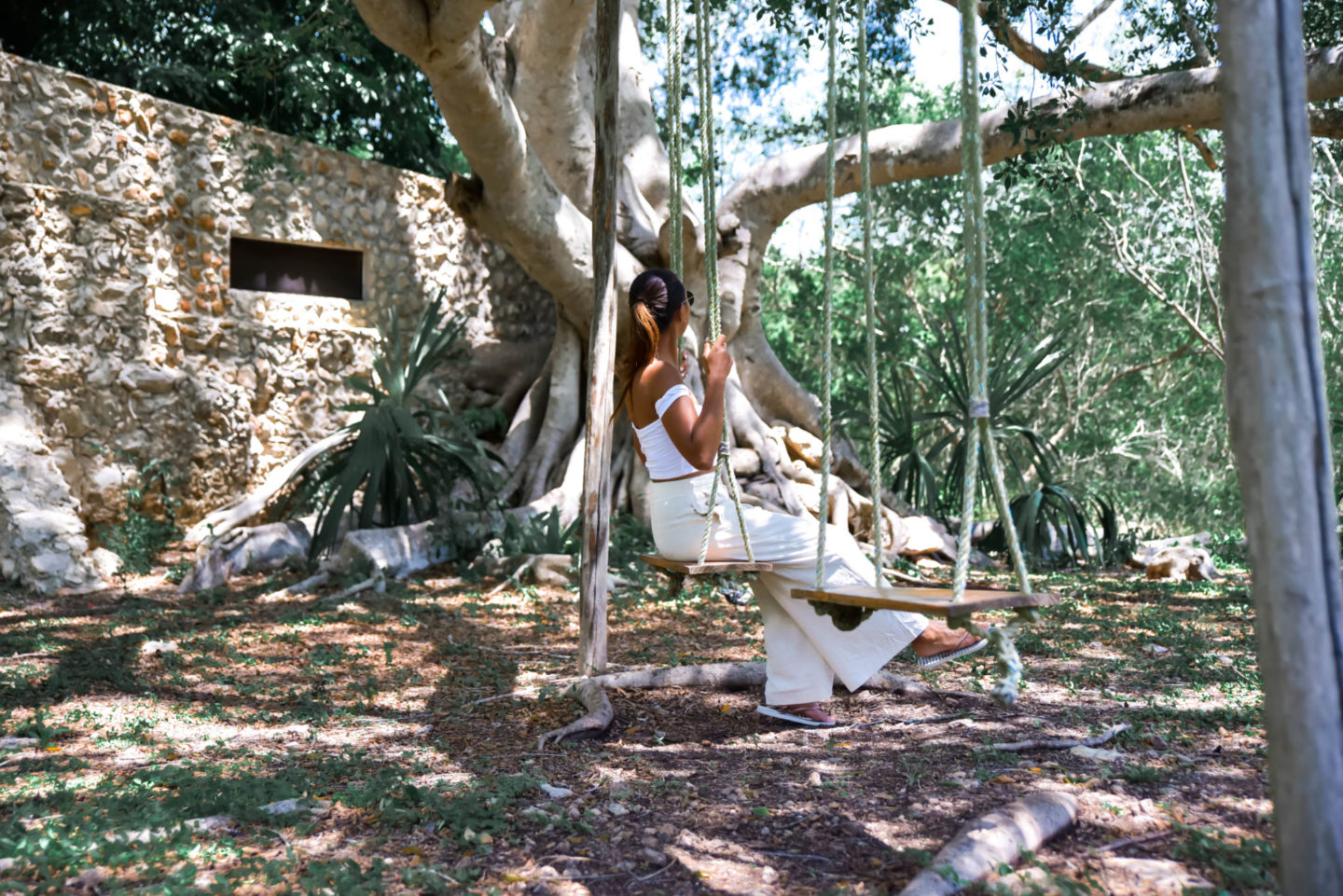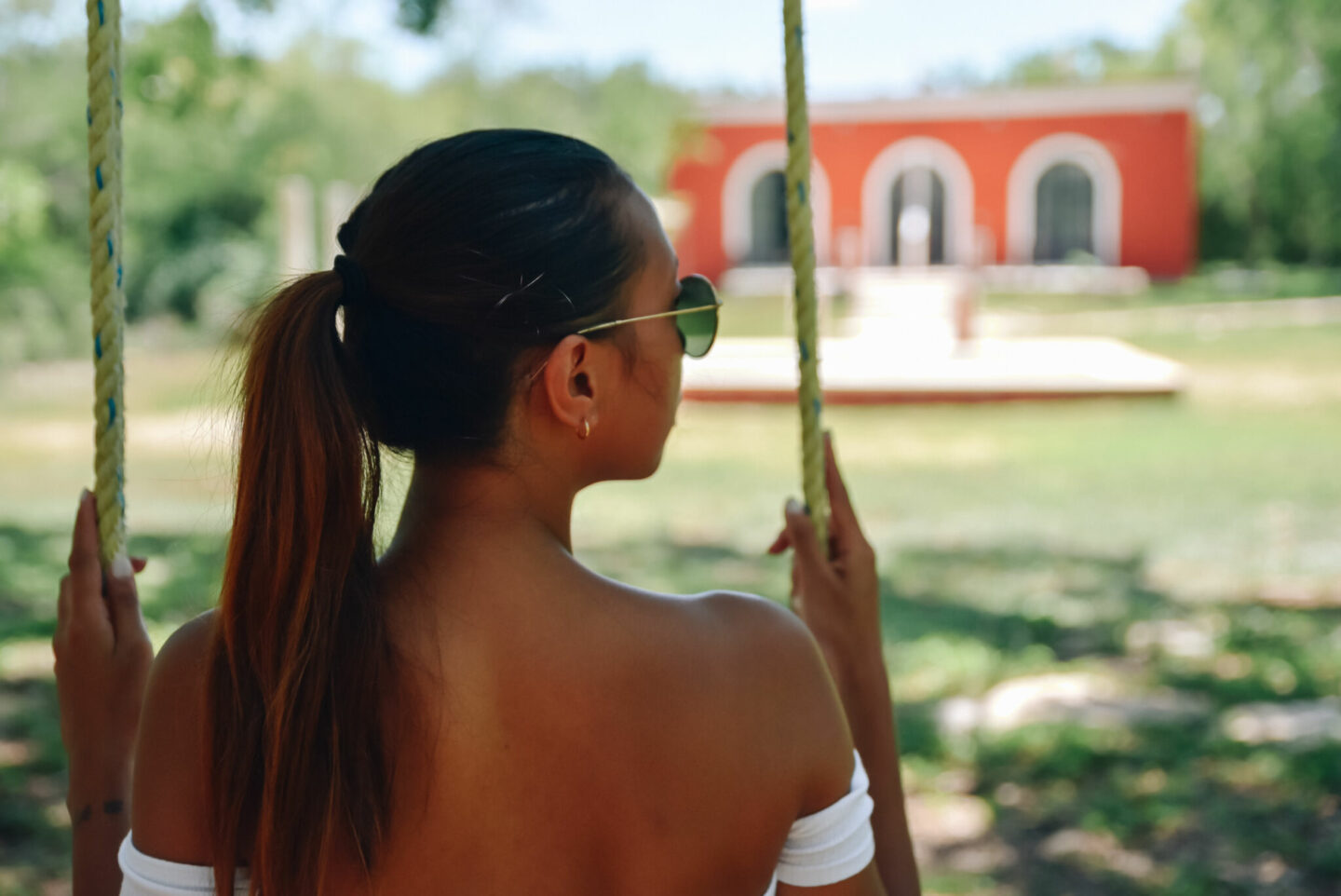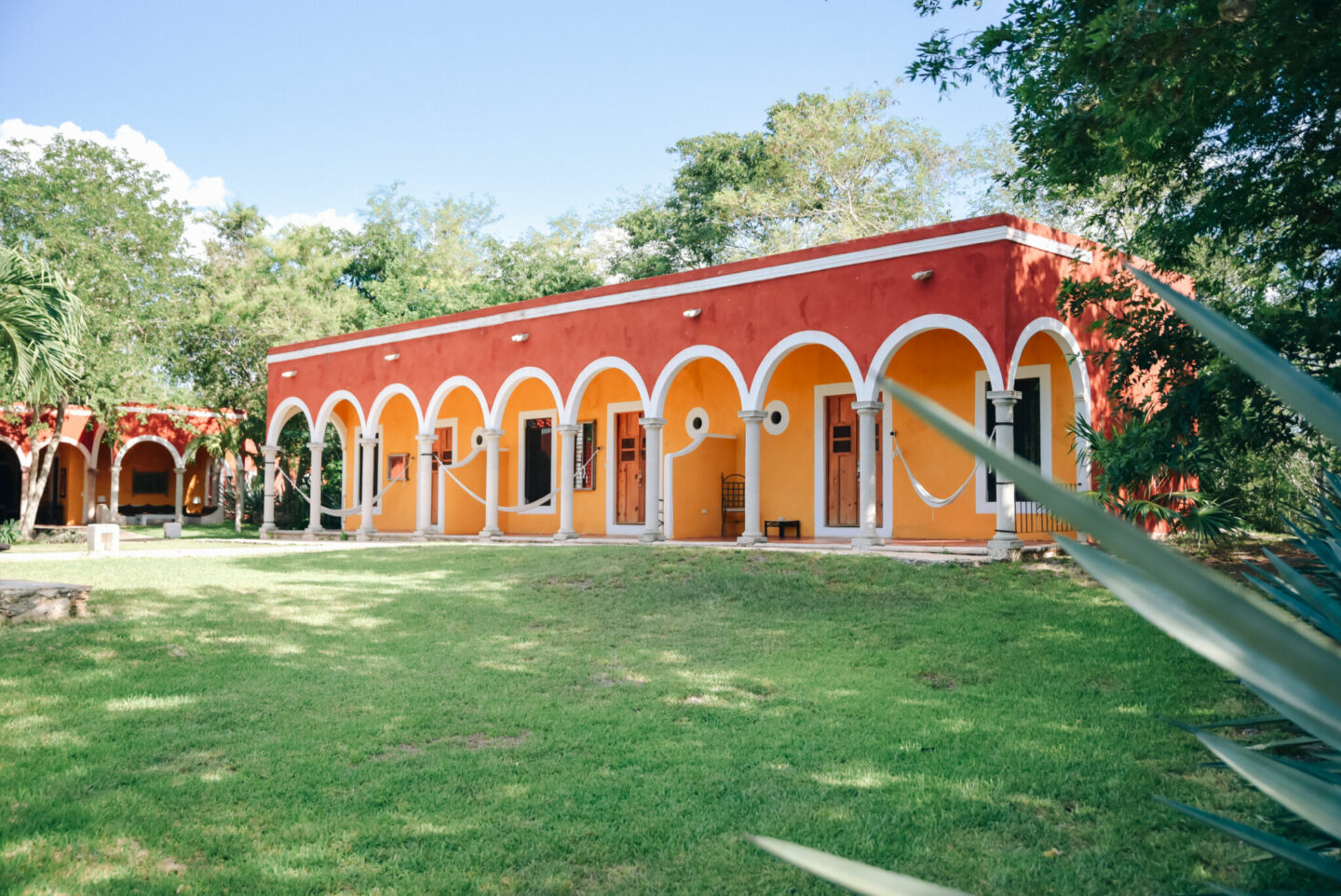 We were the only guests during our stay. It was amazing! It was like we owned the hacienda.
So when we arrived at the hotel, we decided to enjoy the place, to stay by the pool, taking pictures, tanning, chilling.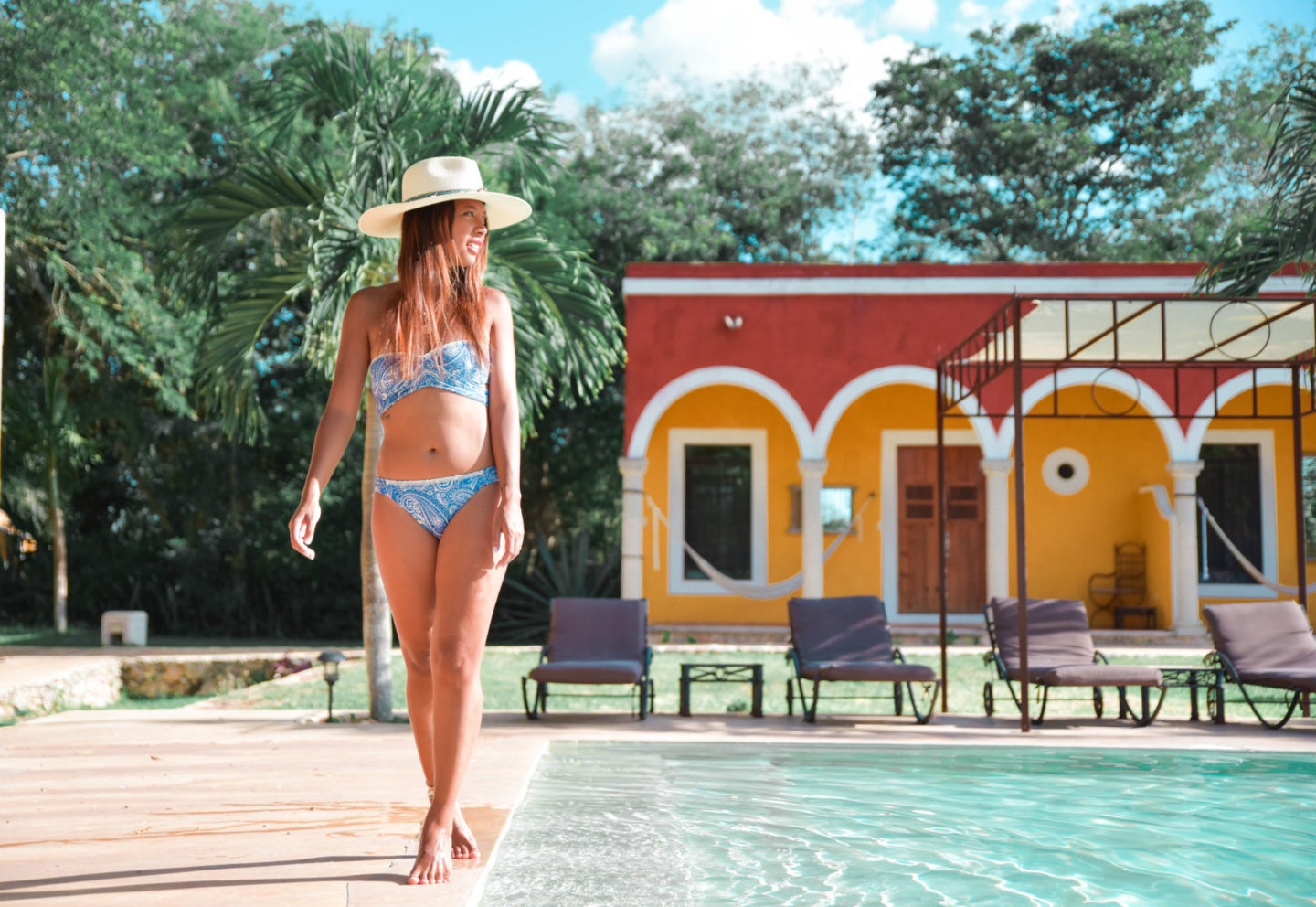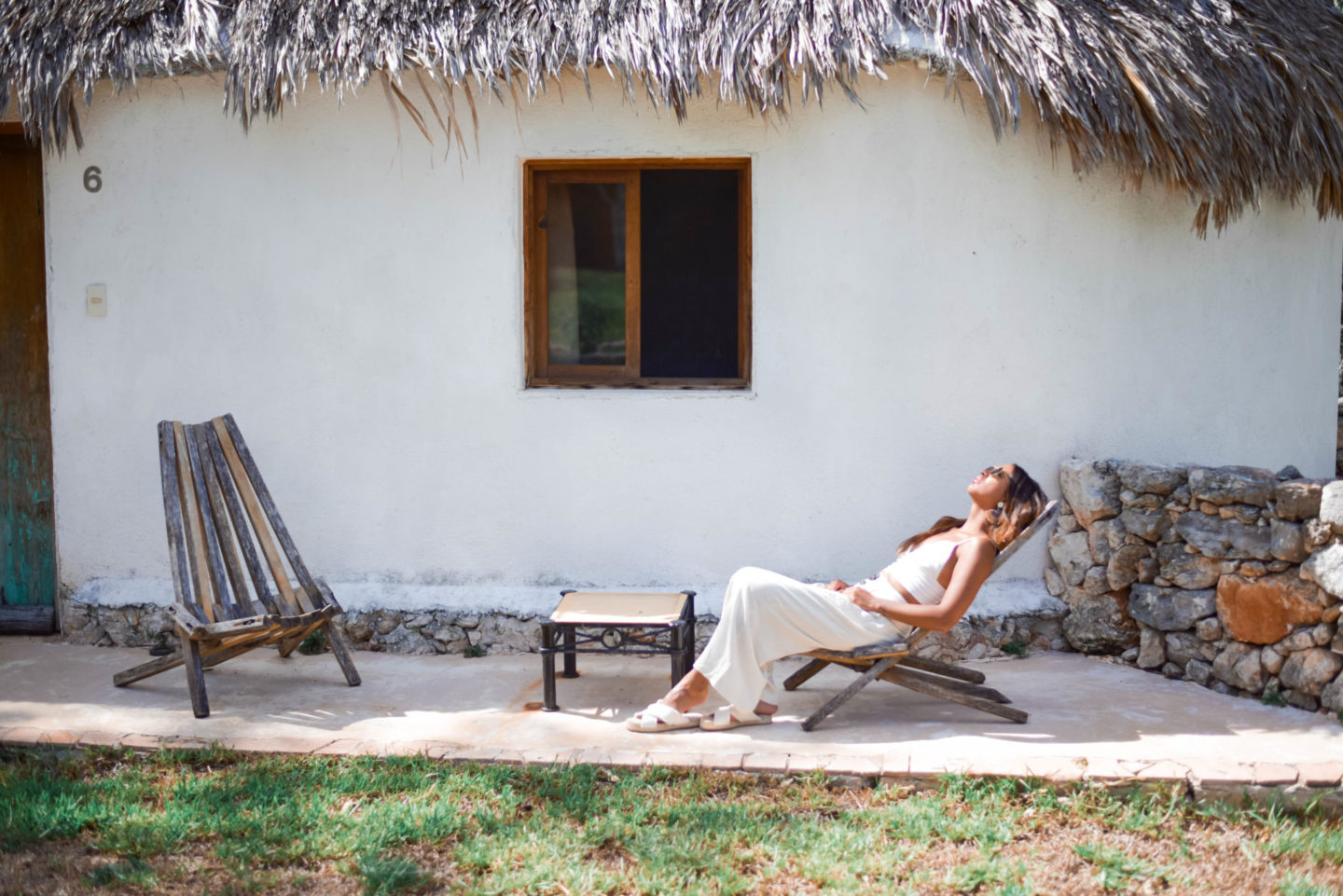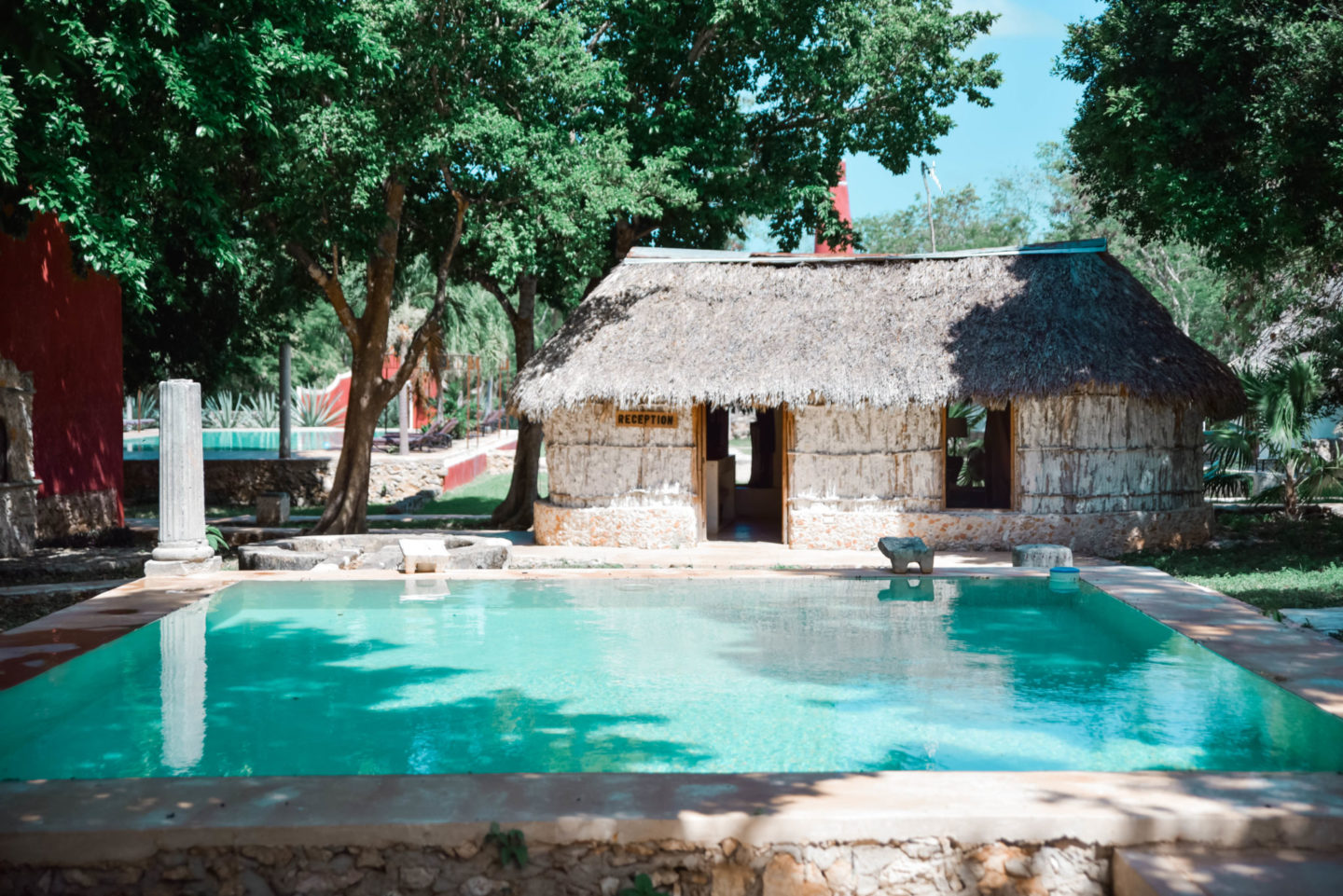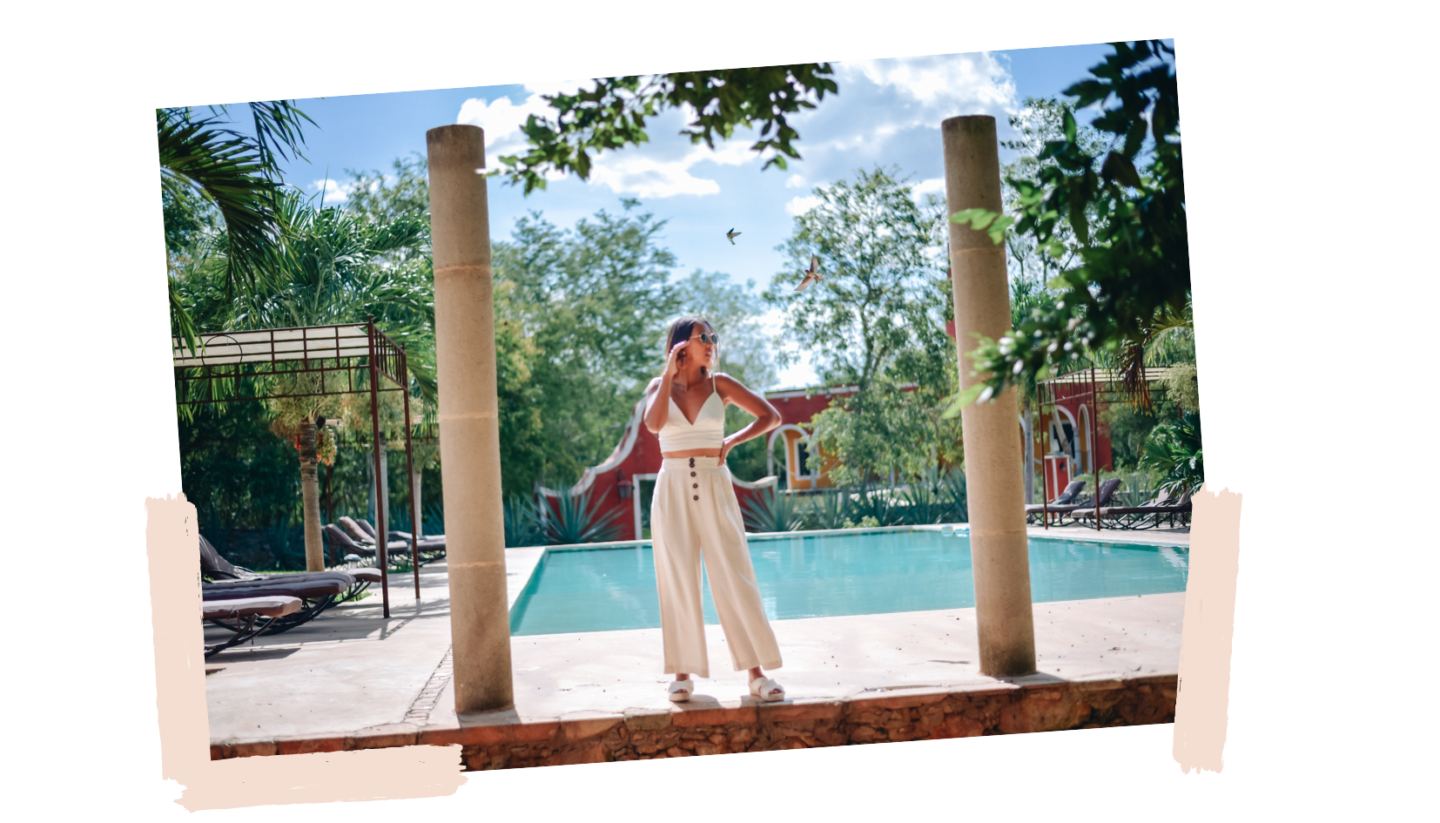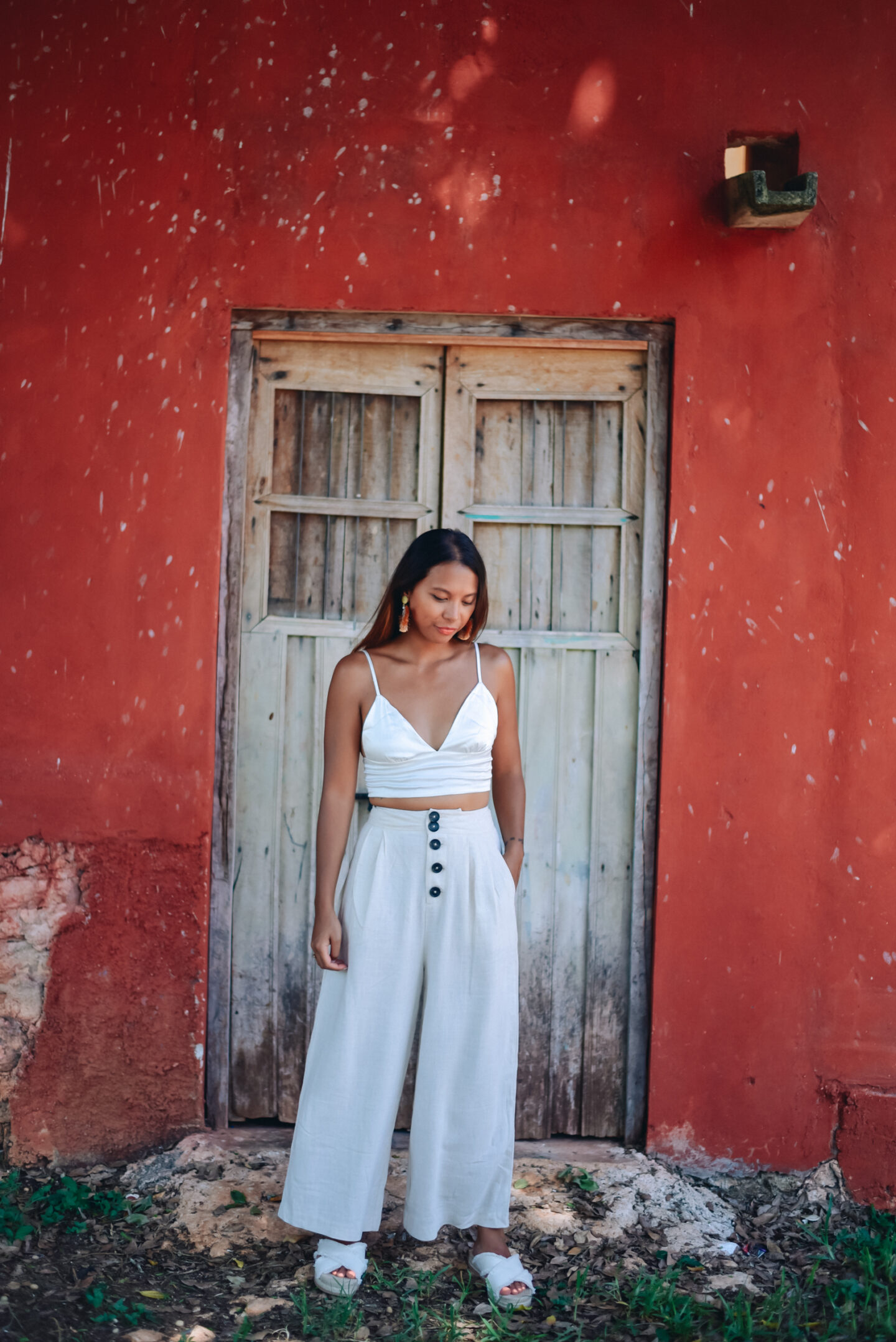 Our room was quite spacious, very comfy and charming. One night here was exactly what we wanted, a place far from the busy city in the middle of nothing, we found our safe haven there!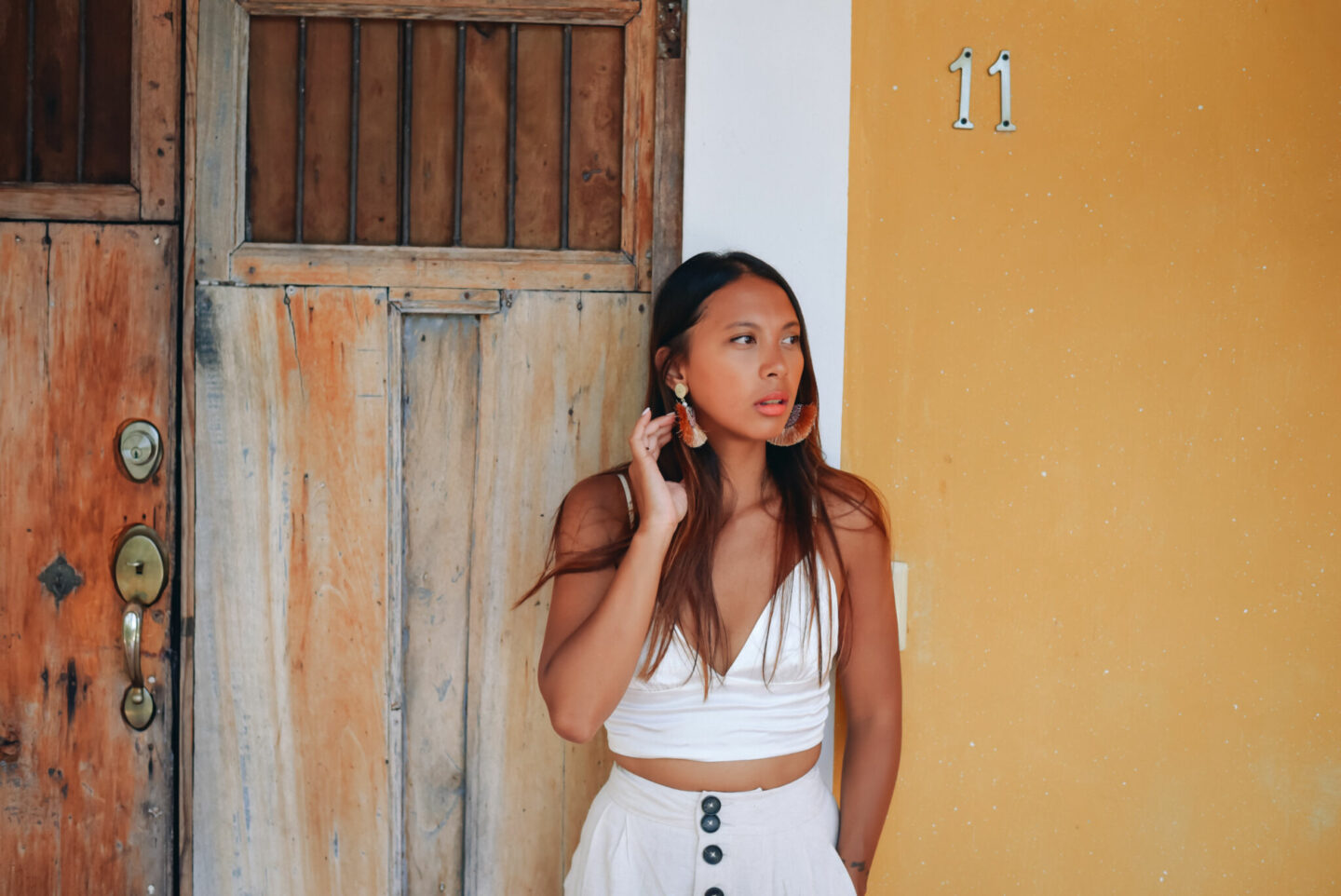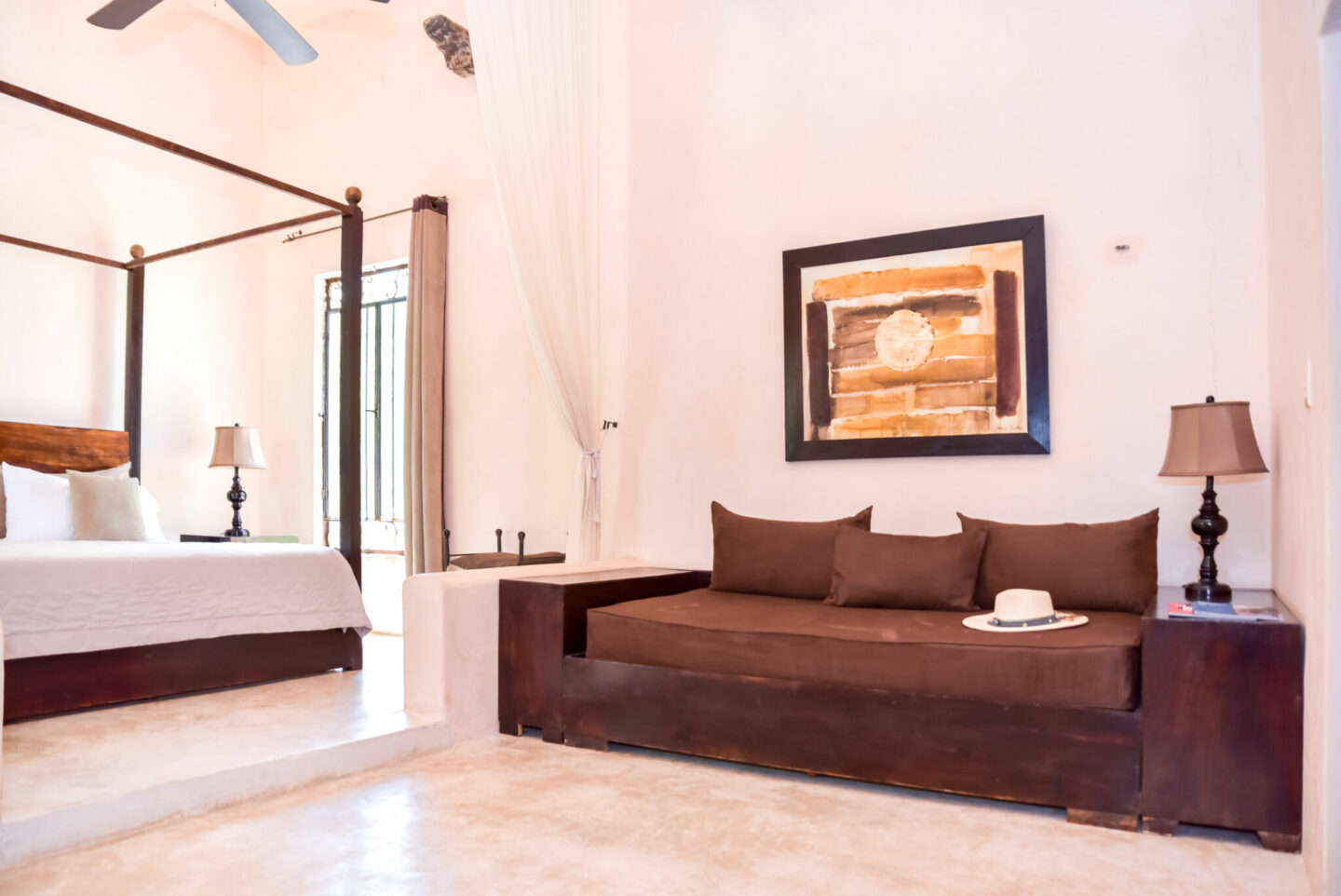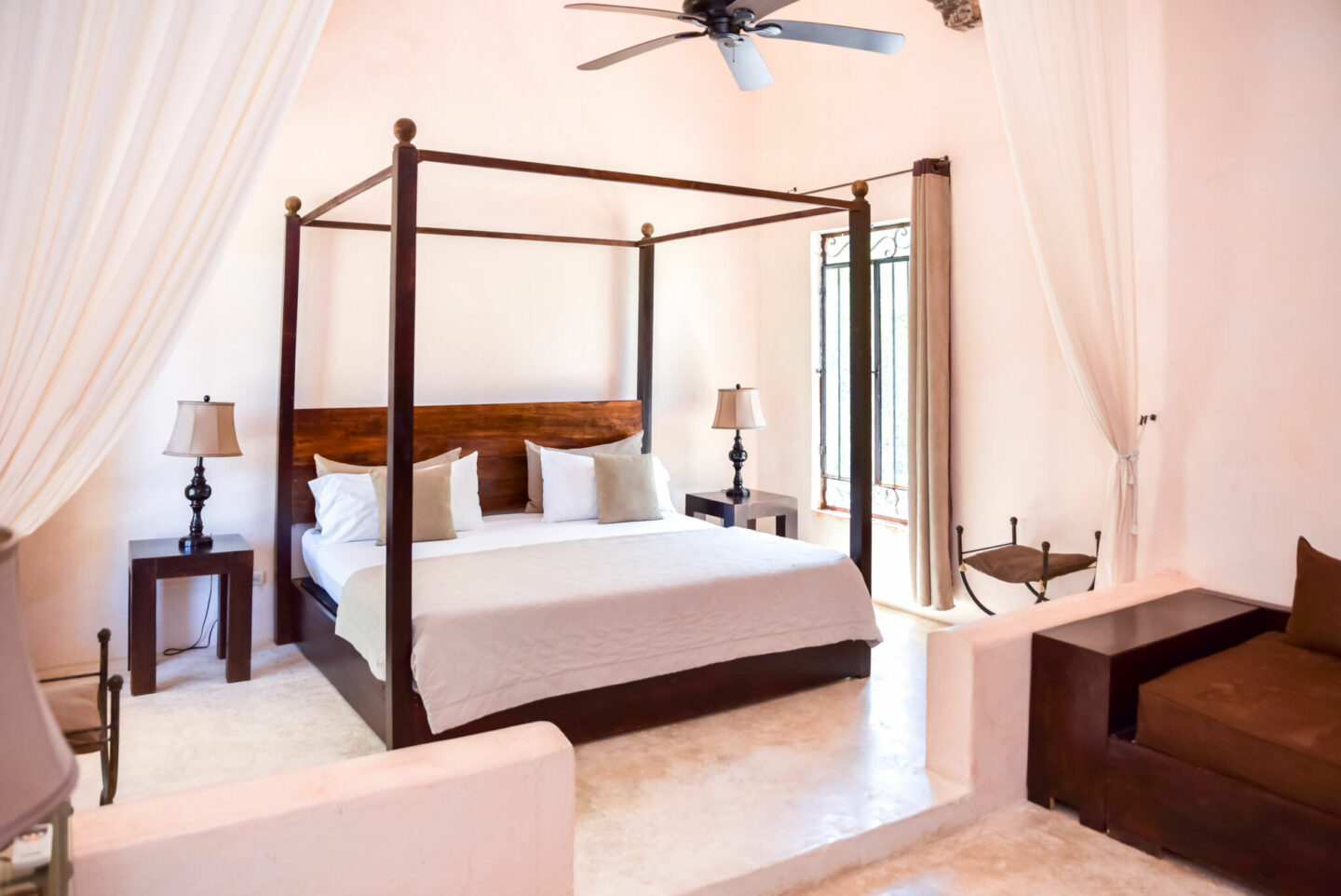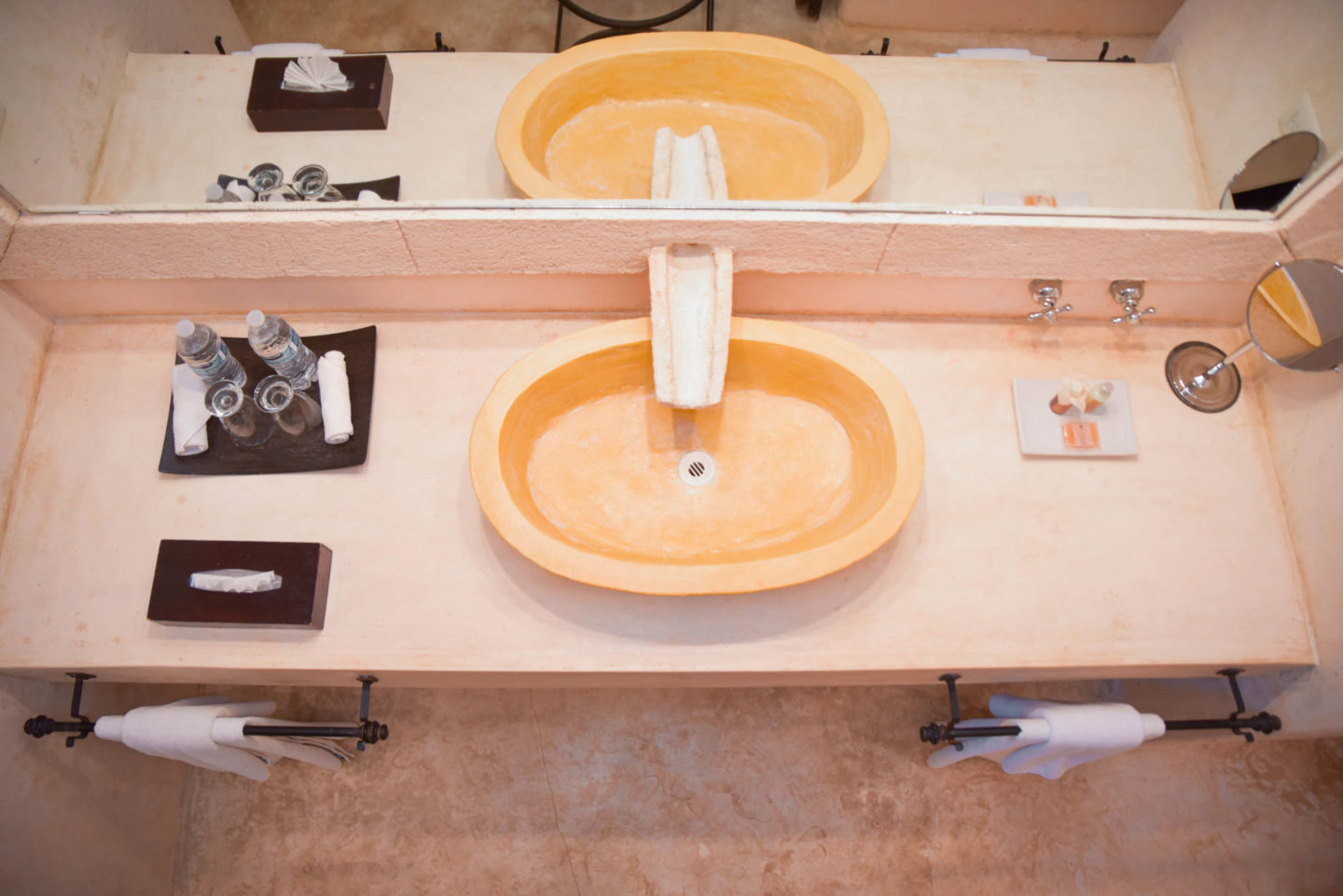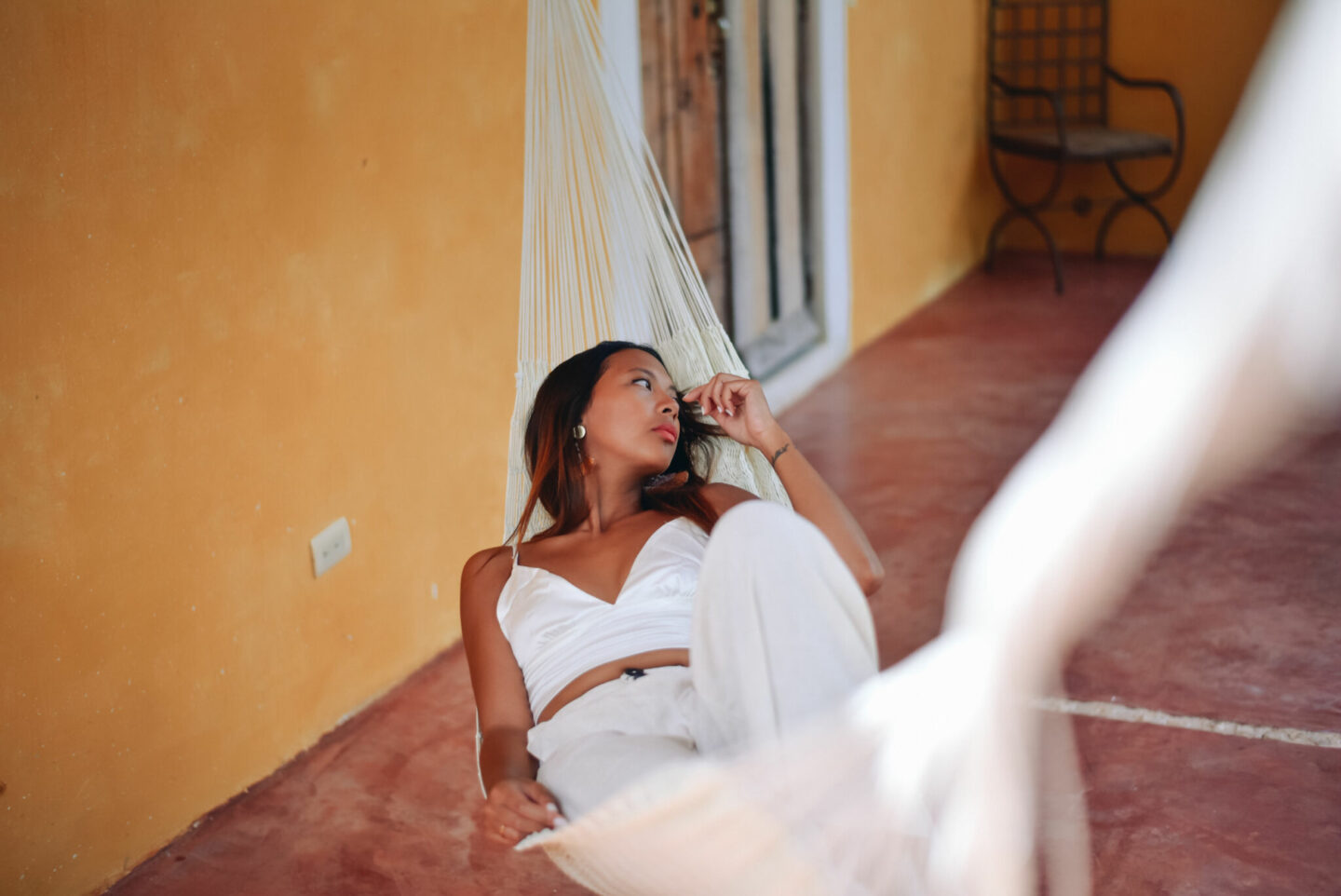 If we could stay longer, we would say yes for sure but as we already booked our hotel for the next destination. Too bad!
In brief, we had an amazing time in Hacienda Ticum, thank you to the team for having us!!! They were awesome, the service was irreproachable!!! Thanks to them!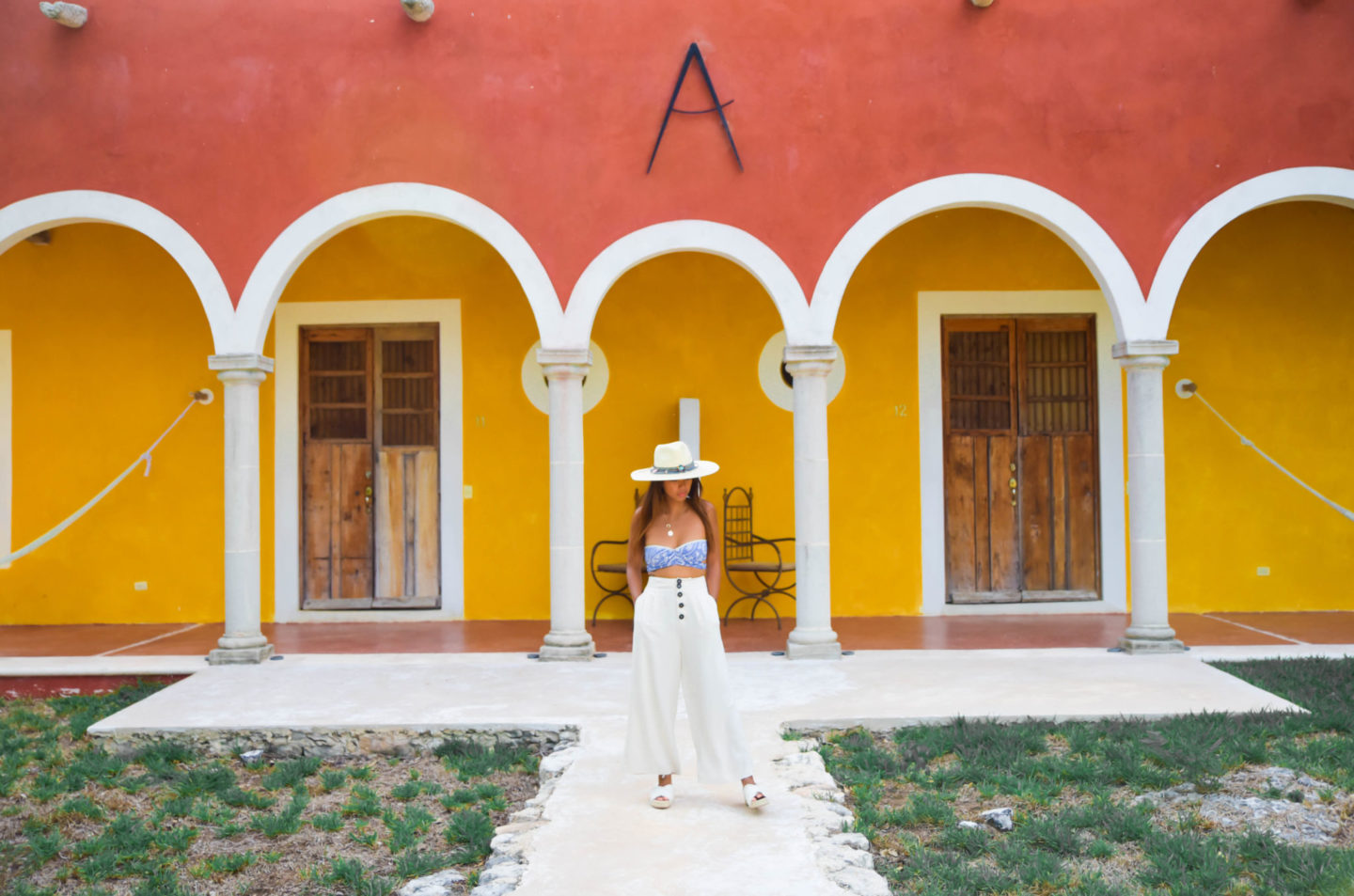 Pictures and video taken by Vincent Hurdequint (www.vincenthurdequint.com).
Read more about our road trip in Mexico: here.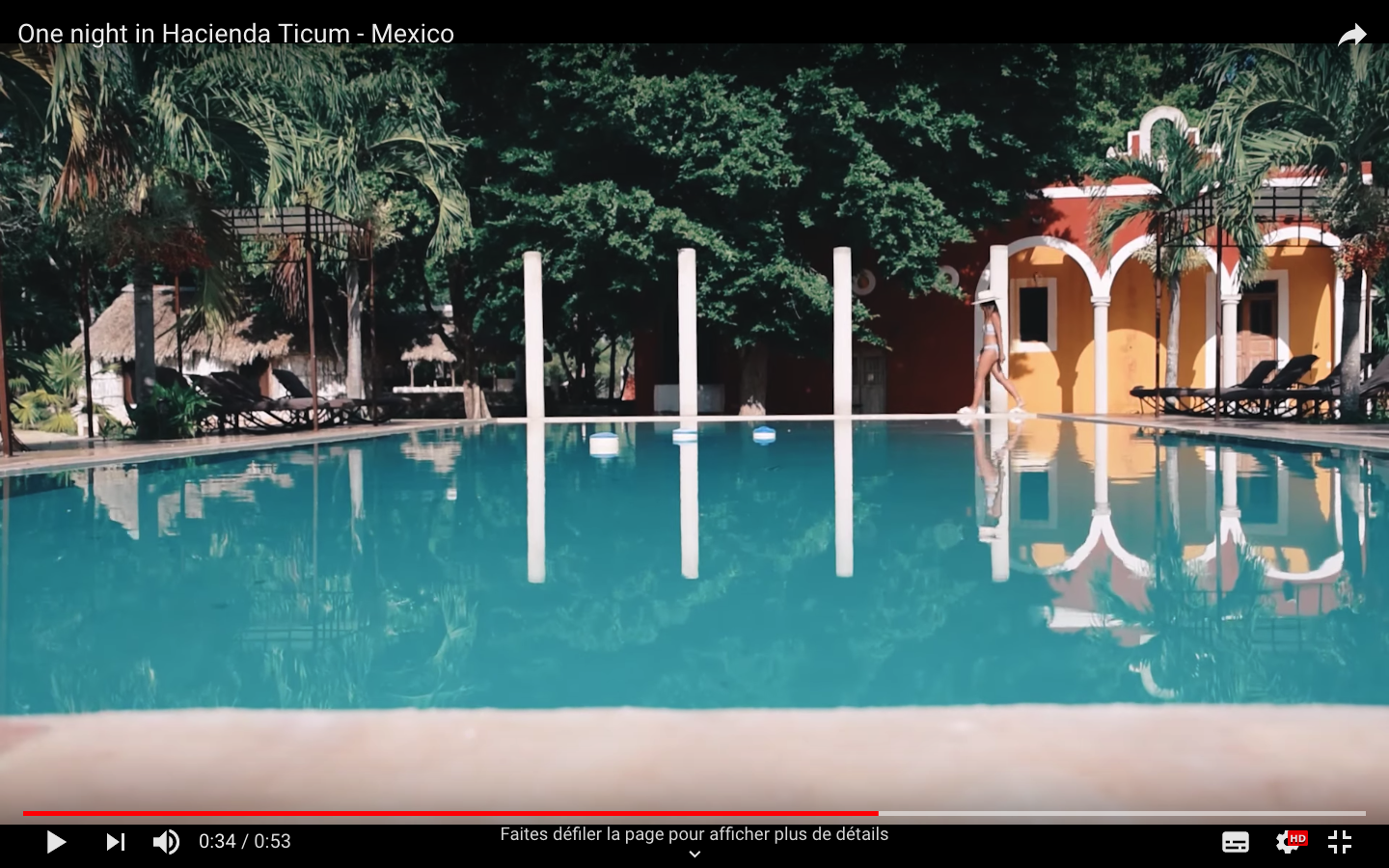 Address: Km 1.5 carretera Ekmul – Ruinas de Ake97470 Ekmul, Yucatan
www.hotelhaciendaticum.com
To check the prices or if you decided to book a room, it's here!

In collaboration w/ Hacienda Ticum