Hello Spring, are you here yet? After seing the sun several times, I can't wait for sunny days, honestly for real! Mostly the few days of holidays I've planned.
Do you remember last year my discovery of Djerba (you can see the trip here)? I'm actually going next month again. I'm not gonna tell you how excited I am!!!
In the meantime, I let you discover here a look that I particularly like: wearing a boyfriend jeans by having the « cool attitude » and being 100% smart at the same time. For that, just team with an excellent leather jacket and a nice jumper style off shoulder to look smart and chic, combined with a killer bag and heels to take yours from day to night in a jiffy.
And voila!!! The boyfriend jeans is the perfect alternative to skinny styles and tailored trousers.
***
Hello Printemps, es-tu là ? Après avoir aperçu le soleil à plusieurs reprises, j'ai hâte que le soleil pointe vraiment le bout de son nez ! Surtout les quelques jours de vacances que j'attends avec impatience. Souvenez-vous de l'année dernière ma découverte de Djerba (que vous pouvez voir ici) ? Et bien, ce mois d'avril j'y retourne !!! Je ne vous dis pas à quel point je suis surexcitée !!!
Bon en attendant, je vous fais découvrir ici un look que j'aime particulièrement : porter un boyfriend tout en ayant la « cool attitude » et bien sur rester chic et féminine en même temps. Pour cela, associez la pièce avec une belle veste en cuir et un joli pull à encolure Bardot pour réhausser le look, puis combinez avec un sac et des talons qui tuent pour un look jour comme de nuit en toute simplicité.
Et voilà ! Le jean Boyfriend est l'alternatif parfait des jeans styles skinny et pantalons classiques.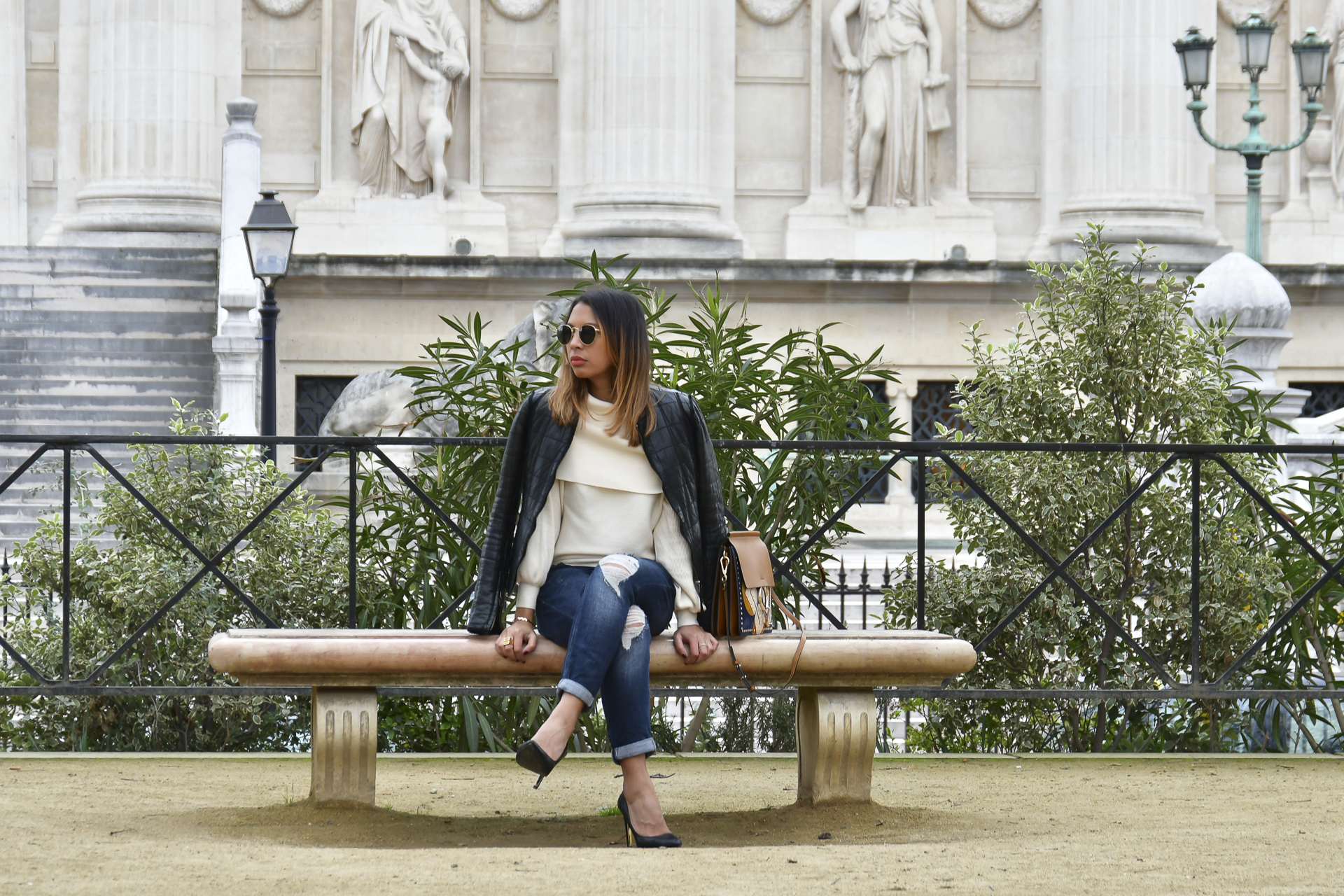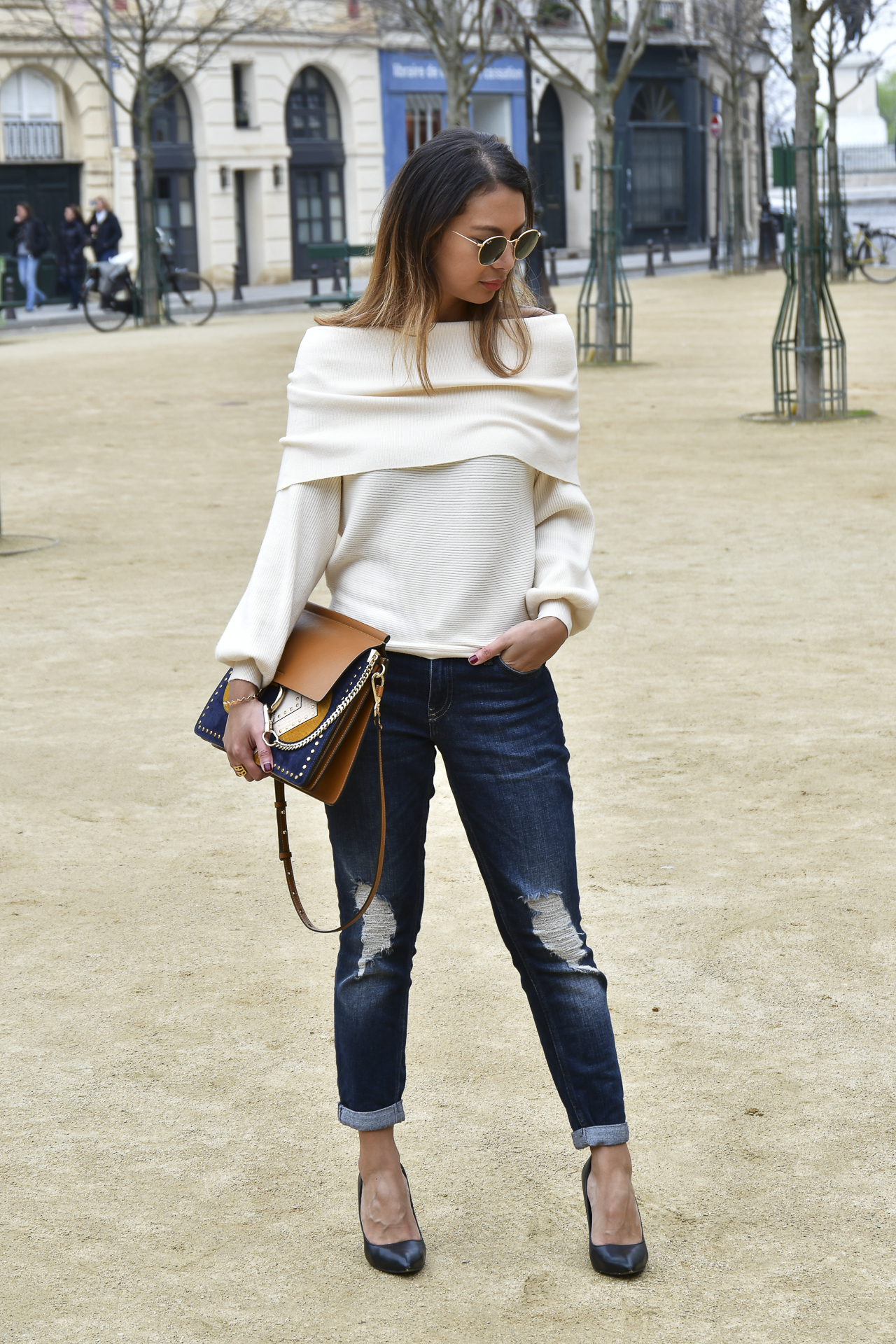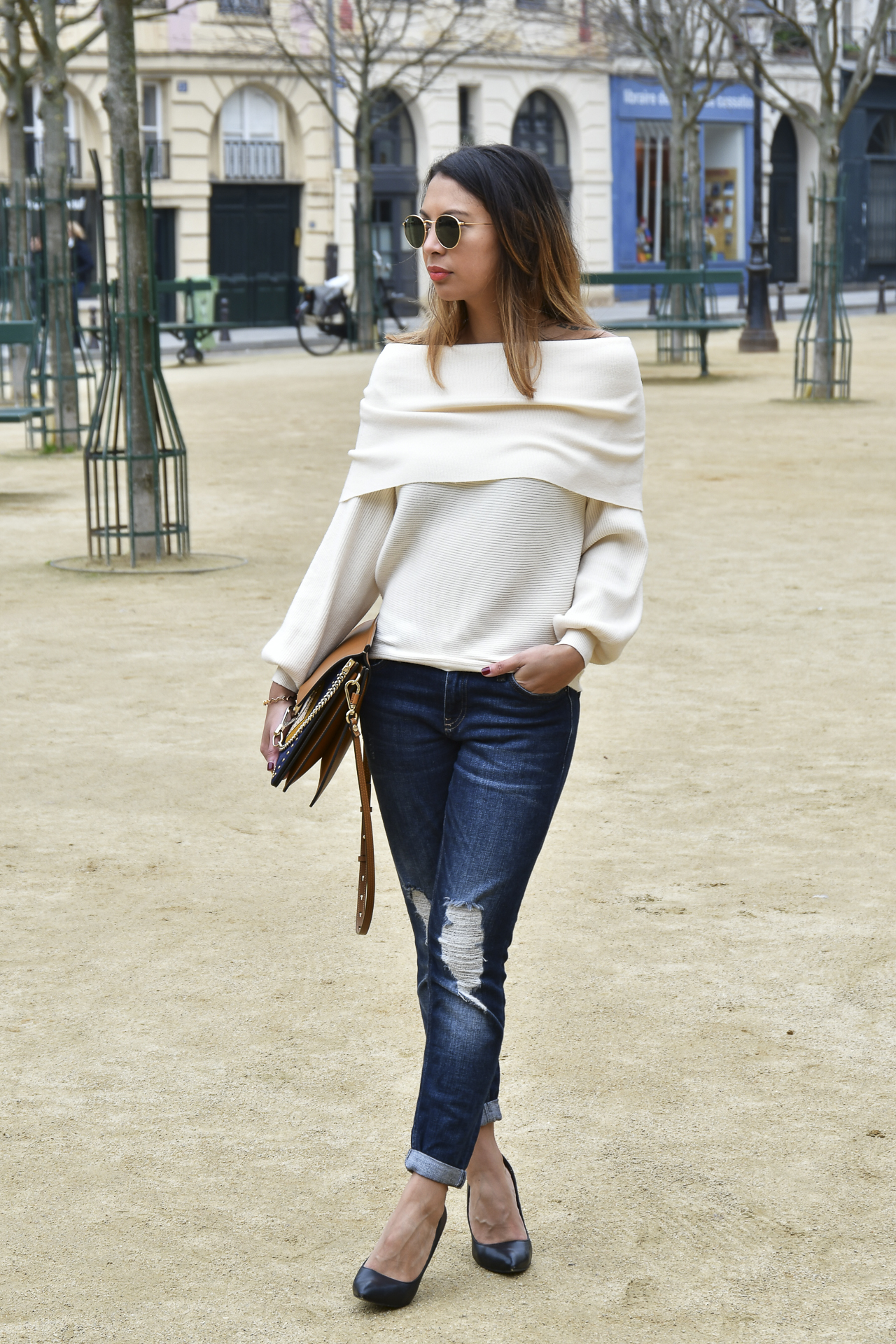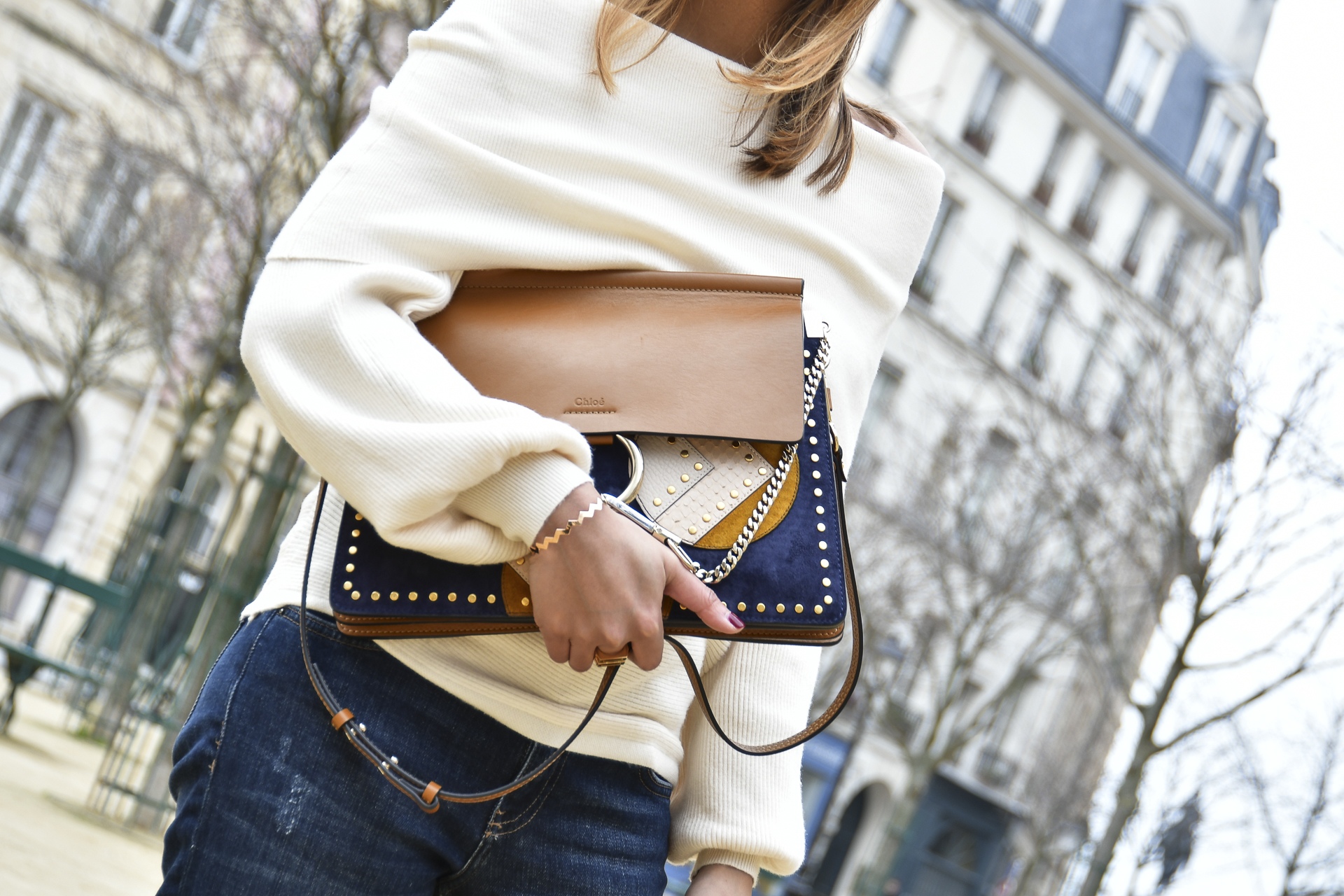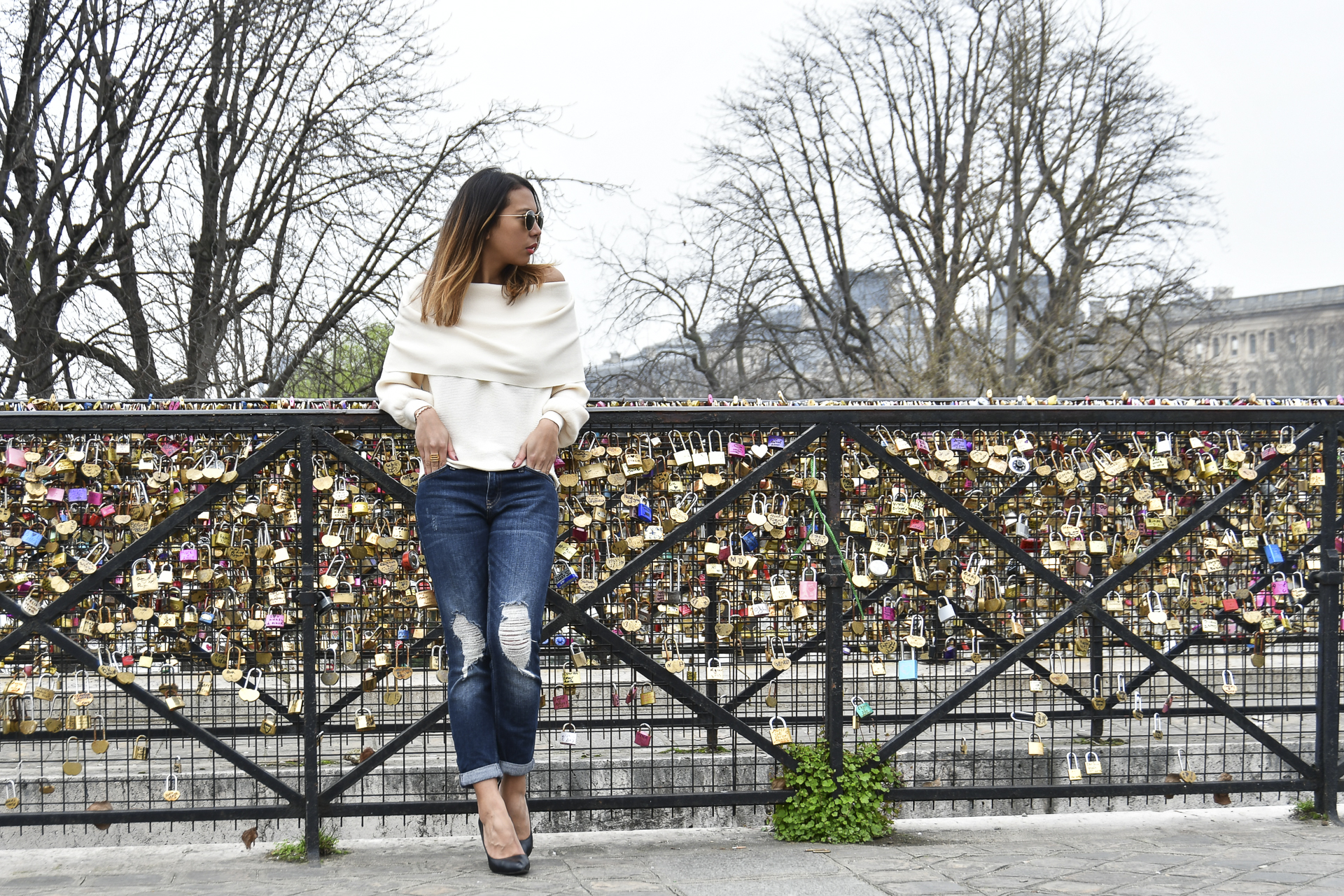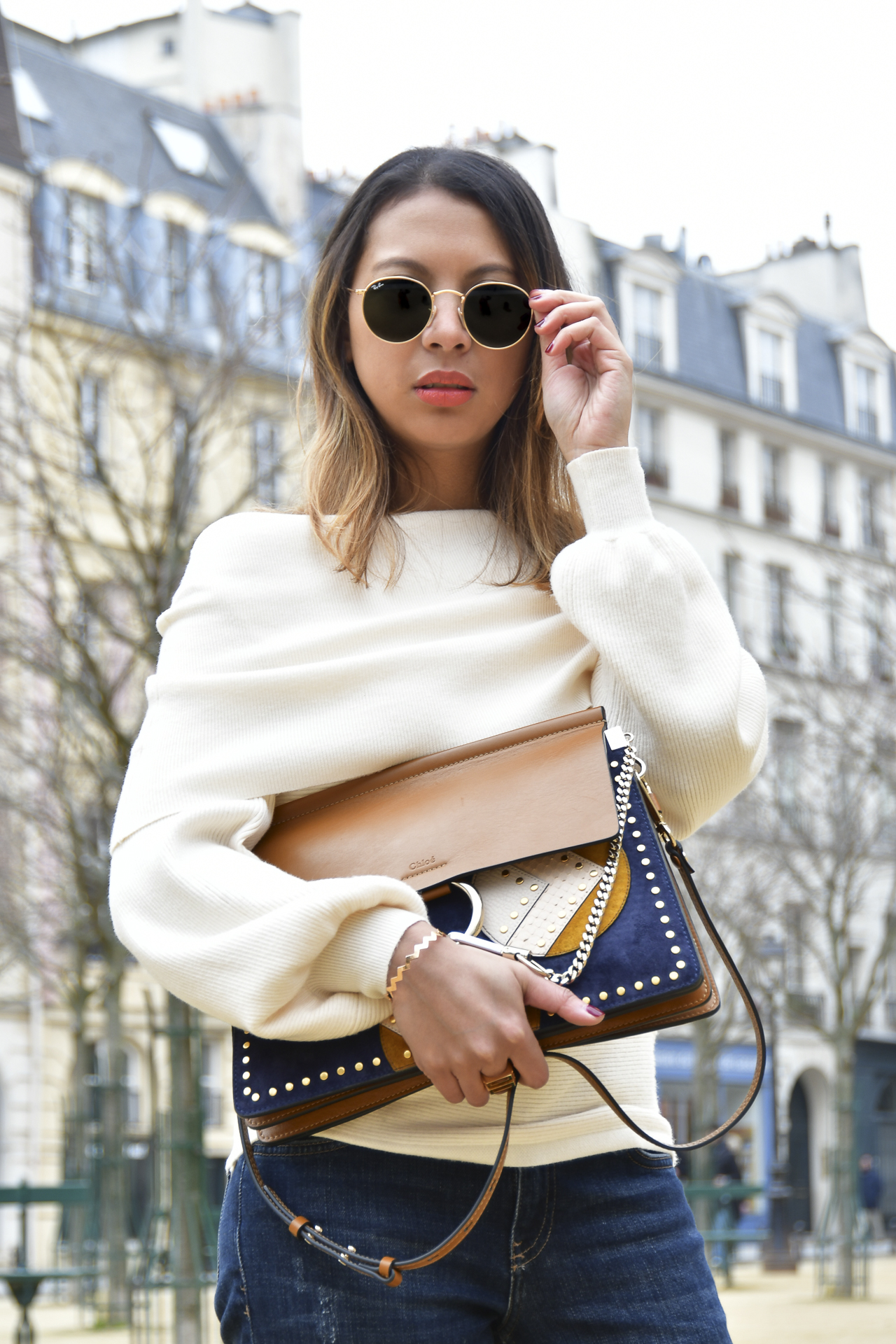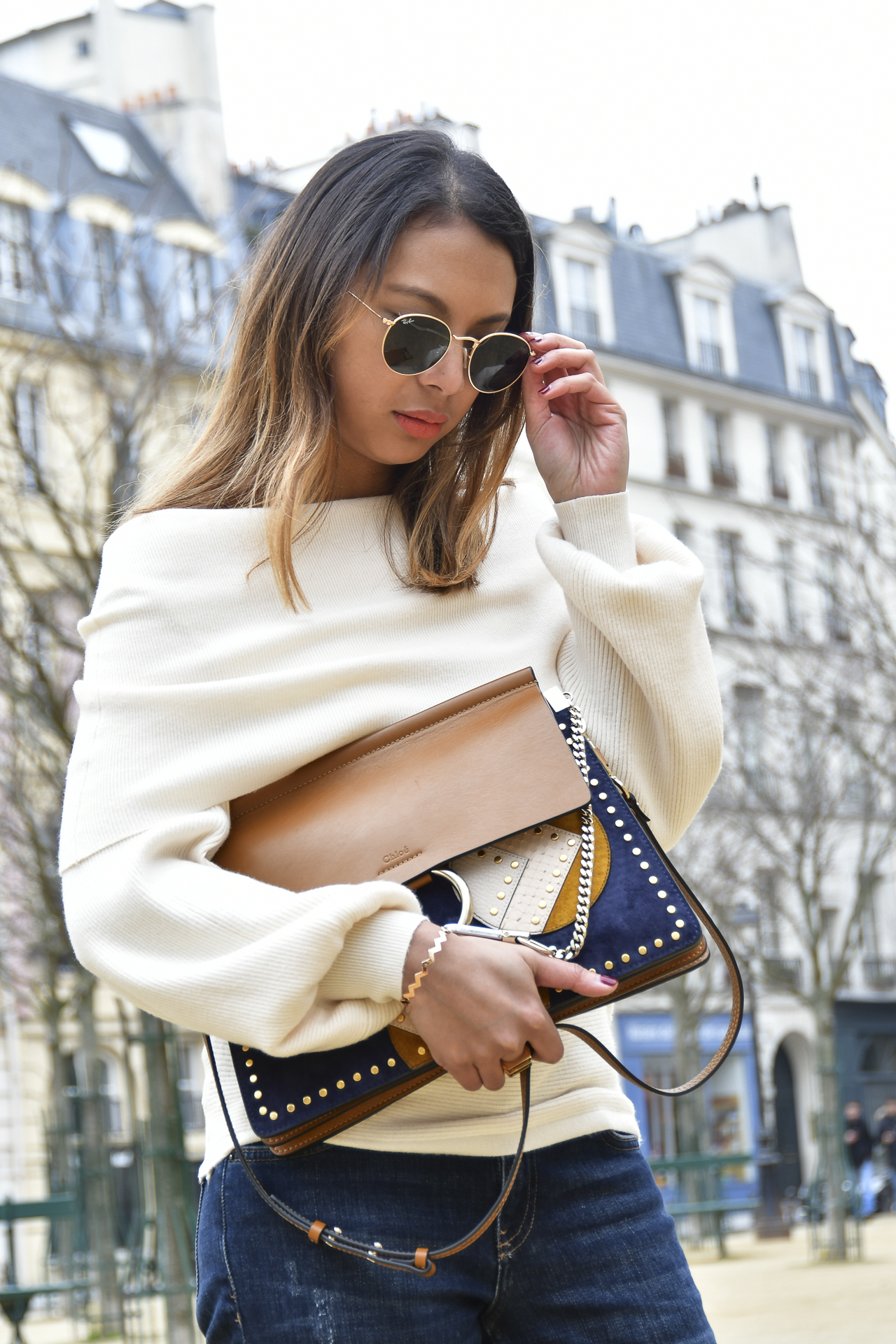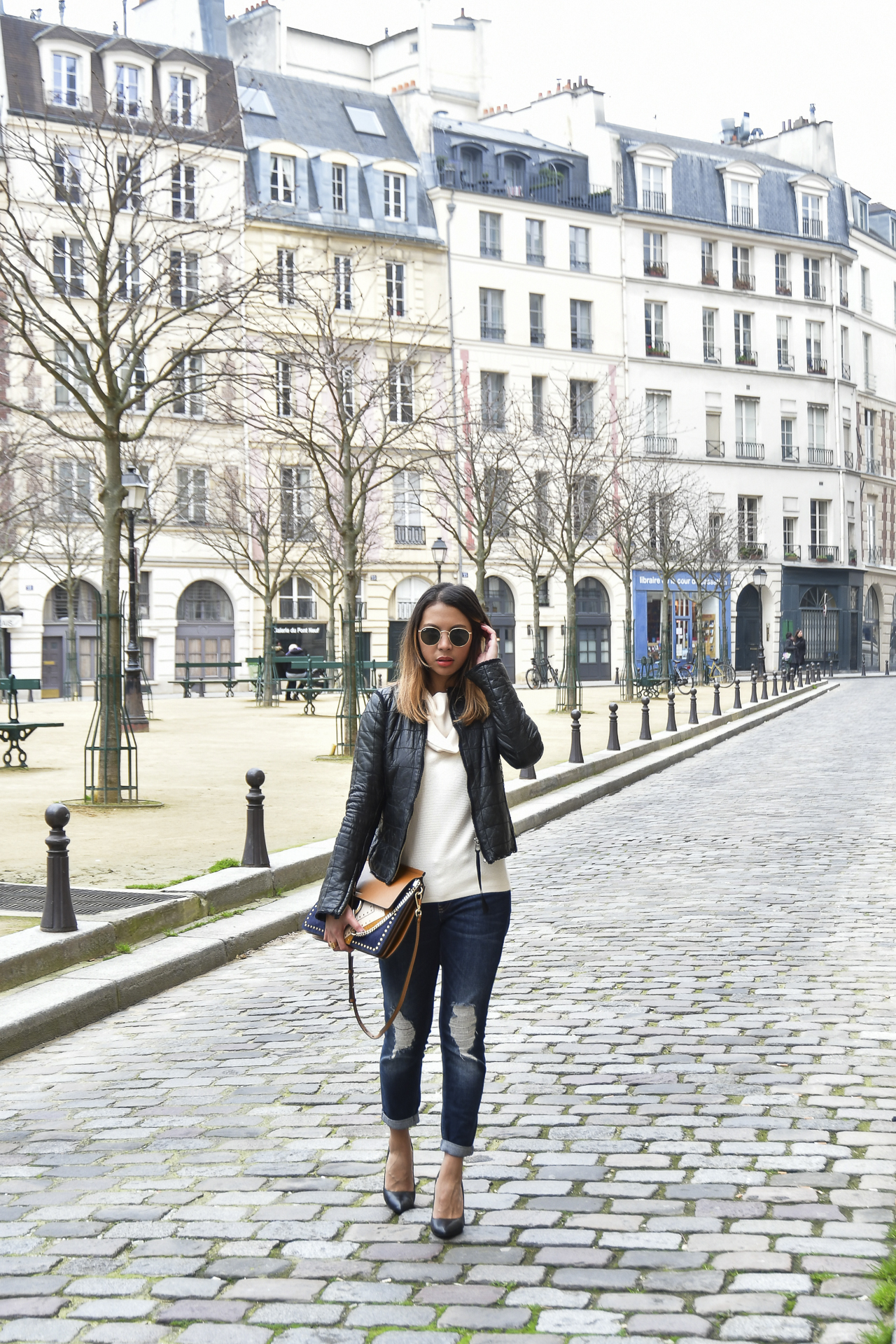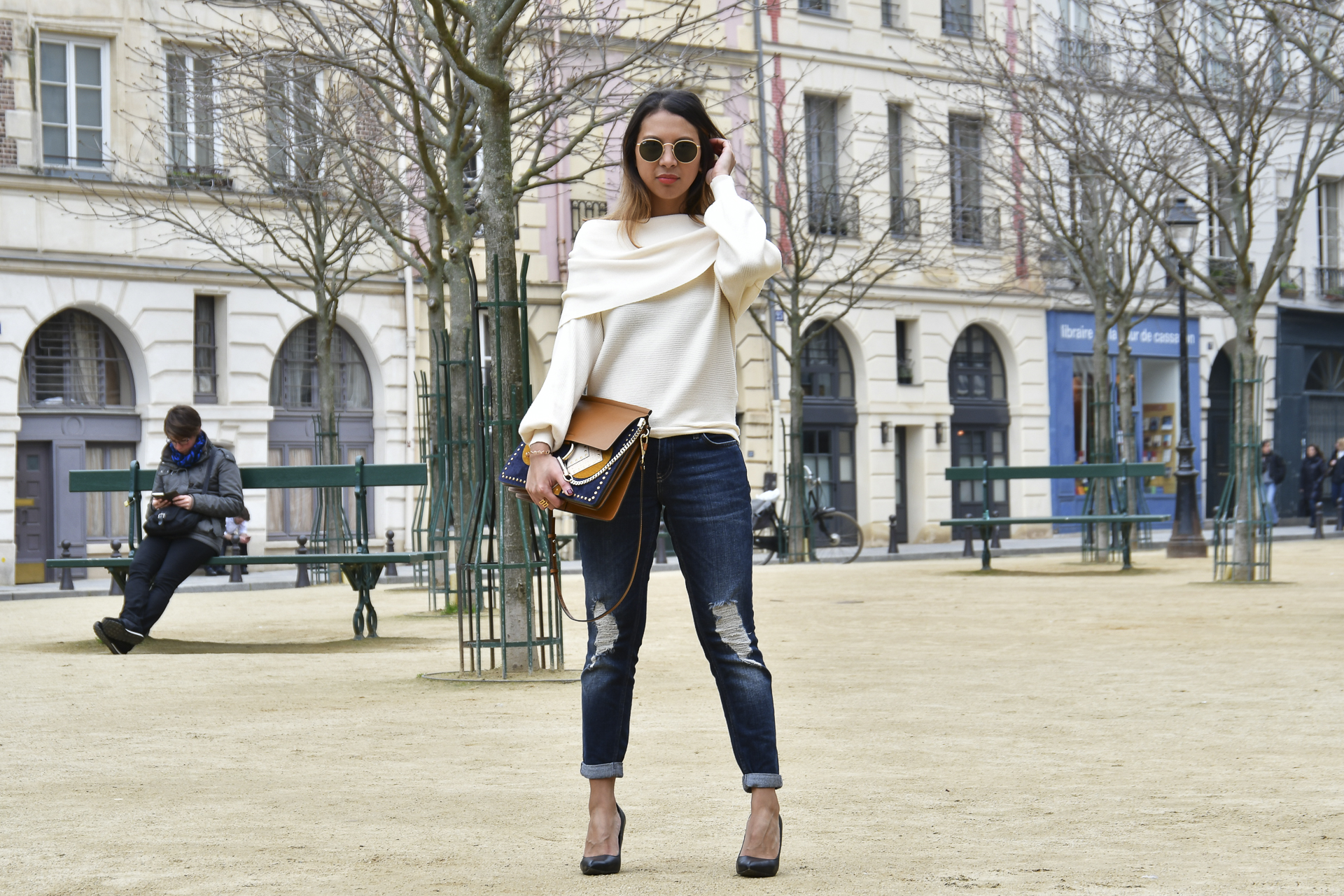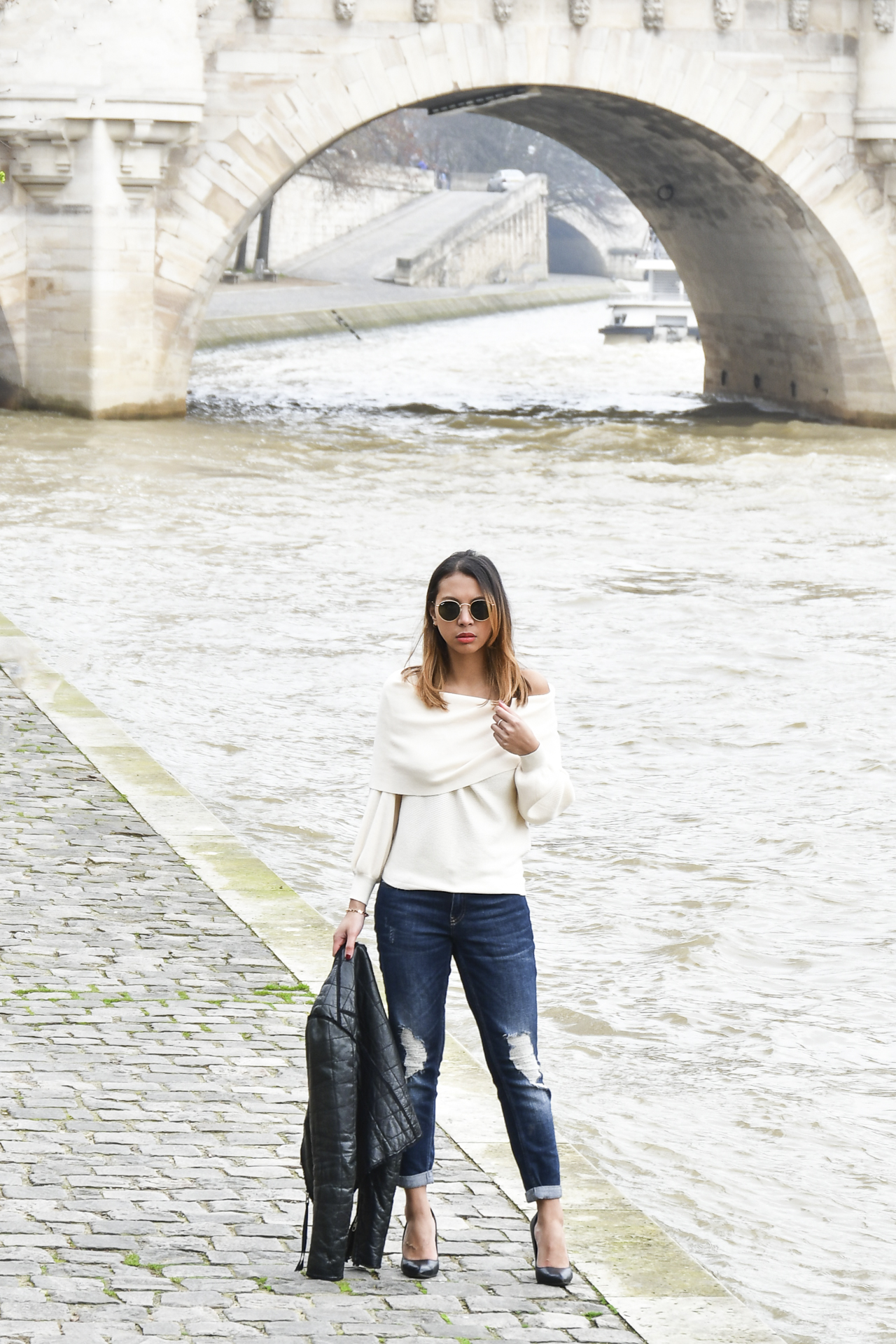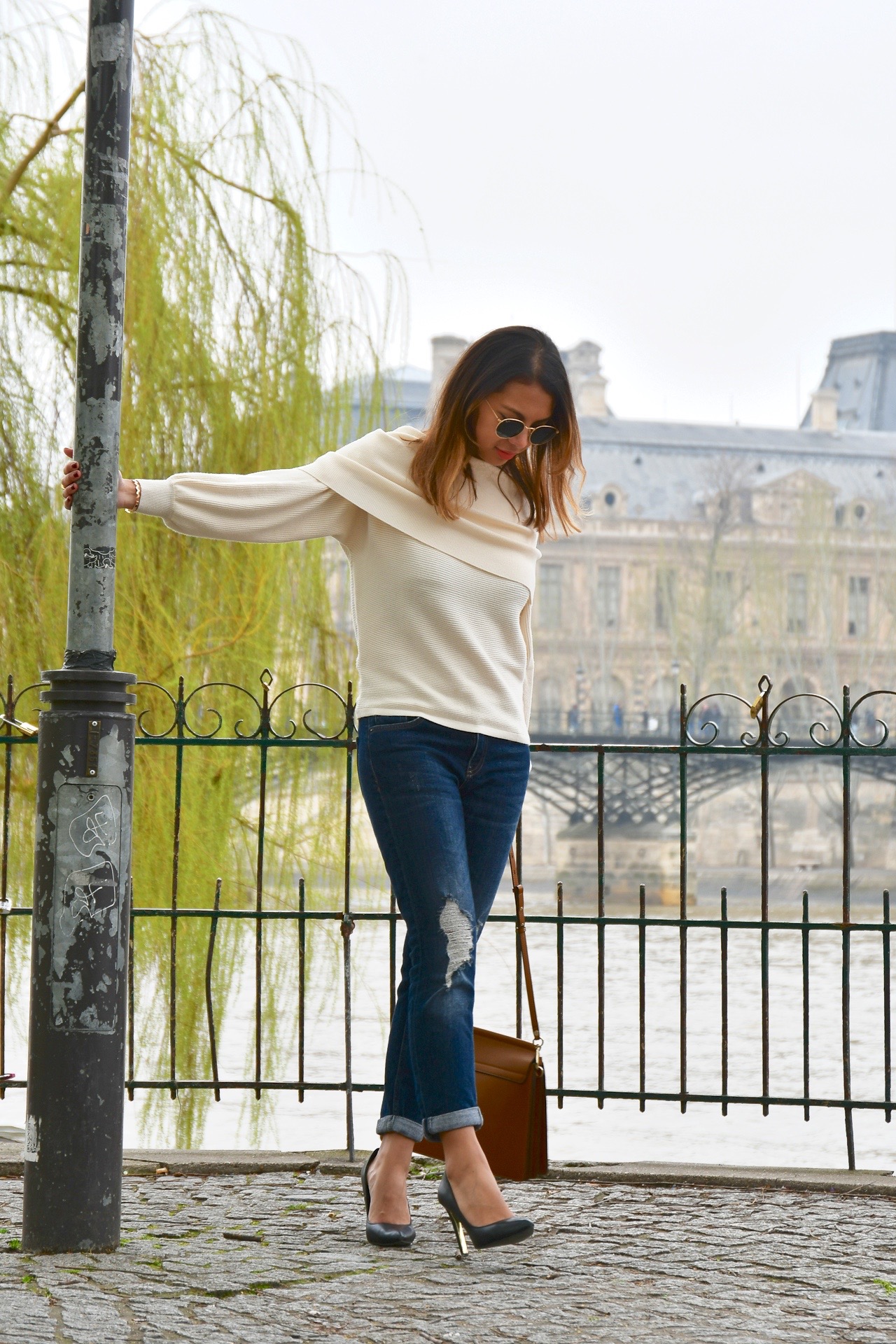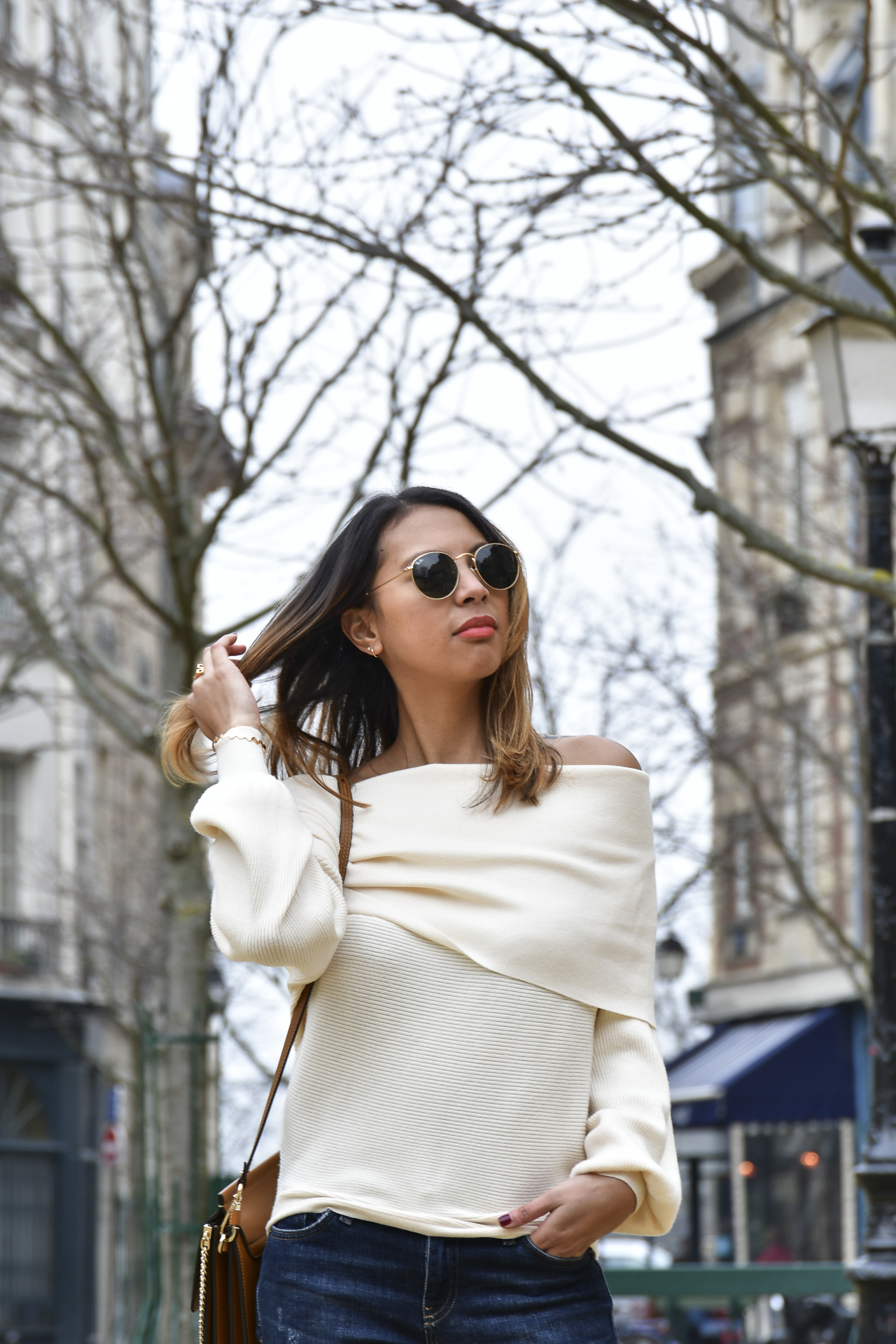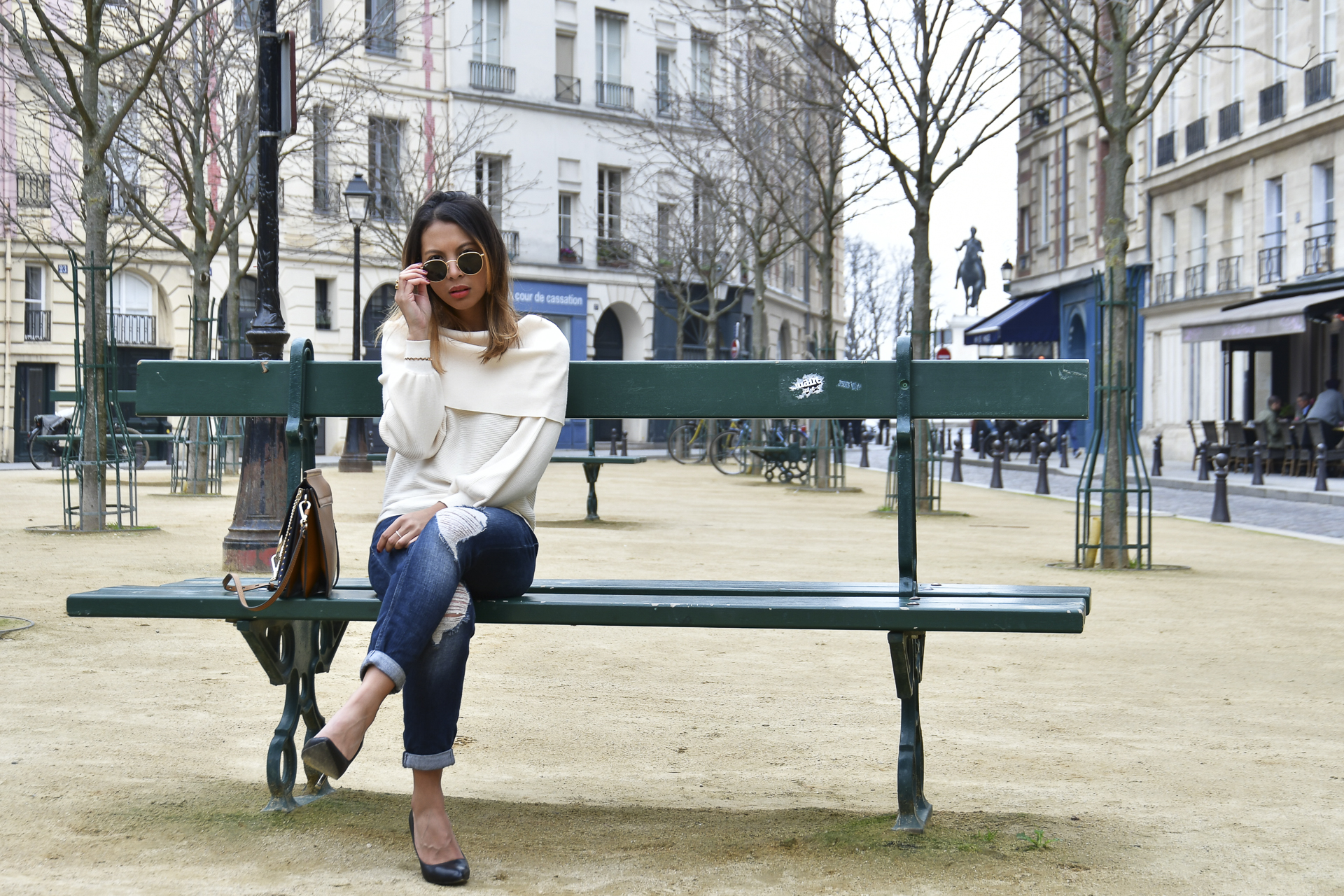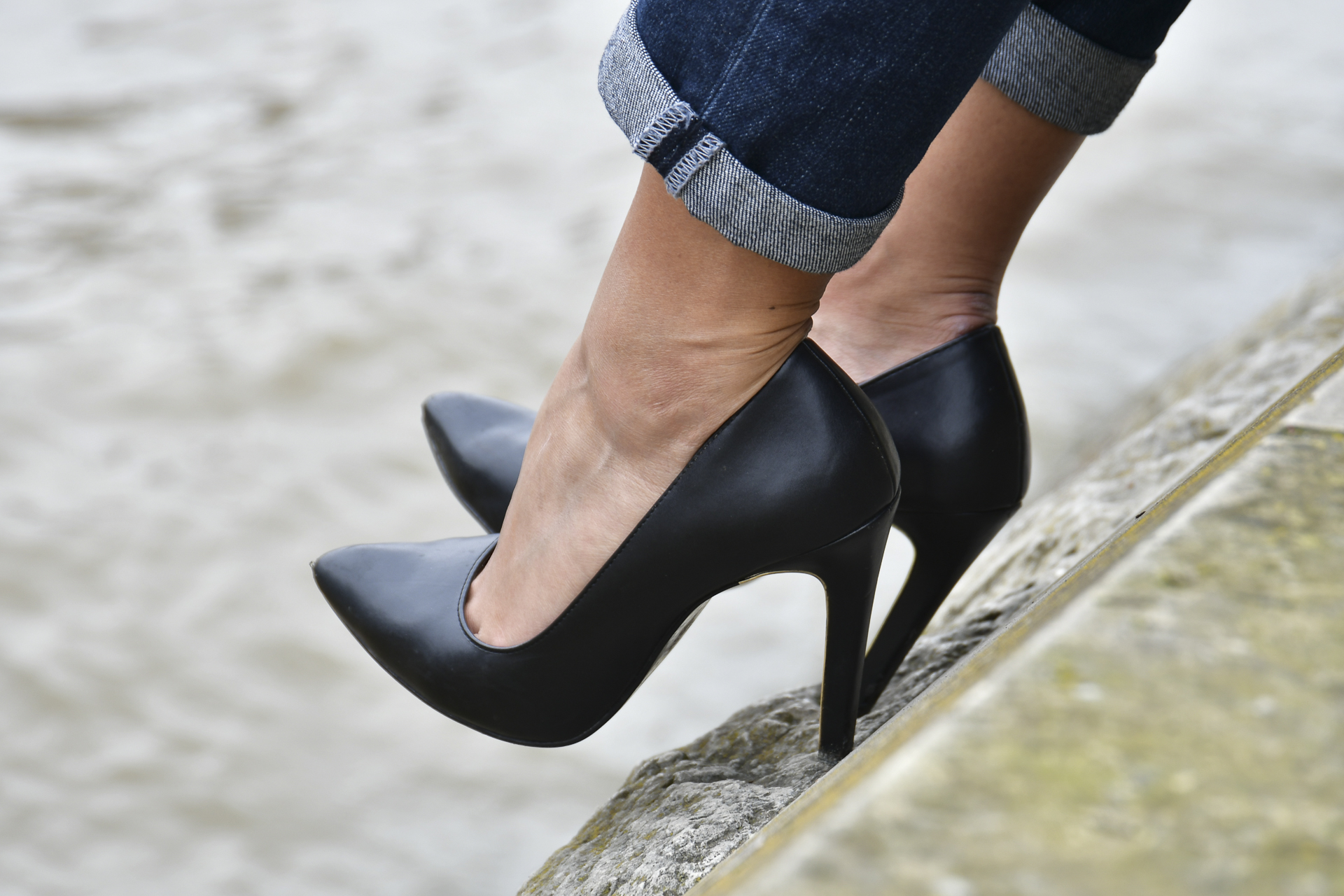 Pictures by Catherine Lenoir (work here)
Where: Paris 75001
---
---
What I'm wearing/Ce que je porte:
Zara Jumper/Pull (wearing size XS): Here
Zara Pumps/Escarpins (fitted size): Old collection, similar here or here or here
Topshop Jeans (wearing size W25 L30): Here
Zadig & Voltaire Leather jacket/Veste en cuir (wearing size S): Old collection, similar here
Chloé Bag/sac: Here
Mya Bay bracelet: Here
Chloé ring/bague: Here
---